These days, a trip to Costa Rica seems to be on everyone's bucket list! We've been hearing more and more stories of friends, acquaintances, and lots of our readers planning their upcoming trips and activities in Costa Rica and asking us for some Costa Rica travel tips!
*This post may contain affiliate links, as a result, we may receive a small commission (at no extra cost to you) on any bookings/purchases you make through the links in this post. As an Amazon Associate, we earn from qualifying purchases. Read our full disclosure
Every year, close to 3 million tourists visit Costa Rica, that's equivalent to the size of the entire population of the country! It's a huge number and one that's likely going to increase in the coming years. Some expats in Costa Rica grunt and complain about the crowds, but we are thrilled to hear that more people are traveling to experience this beautiful country!
If you are one of the lucky many who are planning a Costa Rica travel in the near future, there are some helpful things to know about Costa Rica.
Having spent many months in Costa Rica, and with Max having grown up here, we can share a few things to know before going to Costa Rica. After helping 40 of our friends and family make their way to Costa Rica for our wedding in 2015, we know exactly the questions on first-time travelers' minds.
We decided to compile all our tips and tricks for traveling to Costa Rica: what to bring, what to avoid, and what to wear! Here are our top Costa Rica travel tips!
Top Costa Rica Travel Tips
Brush up on Your Spanish
The official language in Costa Rica is Spanish, and a large majority of Costa Ricans speak English in the touristic areas. But, not all of them do! It's a good idea to brush up on your Spanish or bring a phrasebook to get around if you plan on visiting. It never hurts to know a bit of the local language.
Locals love to chat. Don't be surprised if someone strikes up a conversation with you in the streets. Tourism is on the rise in Costa Rica, and locals are eager to welcome you to their country.
Traveling Soon?

Here is a list of our favourite travel providers and accessories to help get you ready for your upcoming trip!
You Can Visit Costa Rica Any Time of the Year
When people think of visiting Costa Rica, we often get asked, "What's the best time of the year for visiting Costa Rica?" And our answer is always the same, "Any time is a good time!"
Costa Rica has two well-defined seasons: The dry season, which runs from December to April, and the green season from May to November.
Dry Season in Costa Rica
Don't be fooled by generic weather forecasts; the weather here really depends on what part of the country you are visiting.
Dry Season in Northern Guanacaste
Costa Rica's northern Guanacaste is the country's driest region. If you are spending time in Guanacaste during the drier season, prepare for very hot days. Beautiful blue skies are common, but so are droughts. During the rainy season, you can expect less rain in Guanacaste than the rest of the country. Afternoons and evenings are usually rainy, but mornings remain clear and sunny.
Dry Season in Central Valley
In the Central Valley surrounding San Jose, in Monteverde, Arenal, and other mountainous regions across the country, the weather is much cooler and rainier. So, if your itinerary includes a stop in any of these regions, pack layers and rain gear no matter what time of the year you are visiting.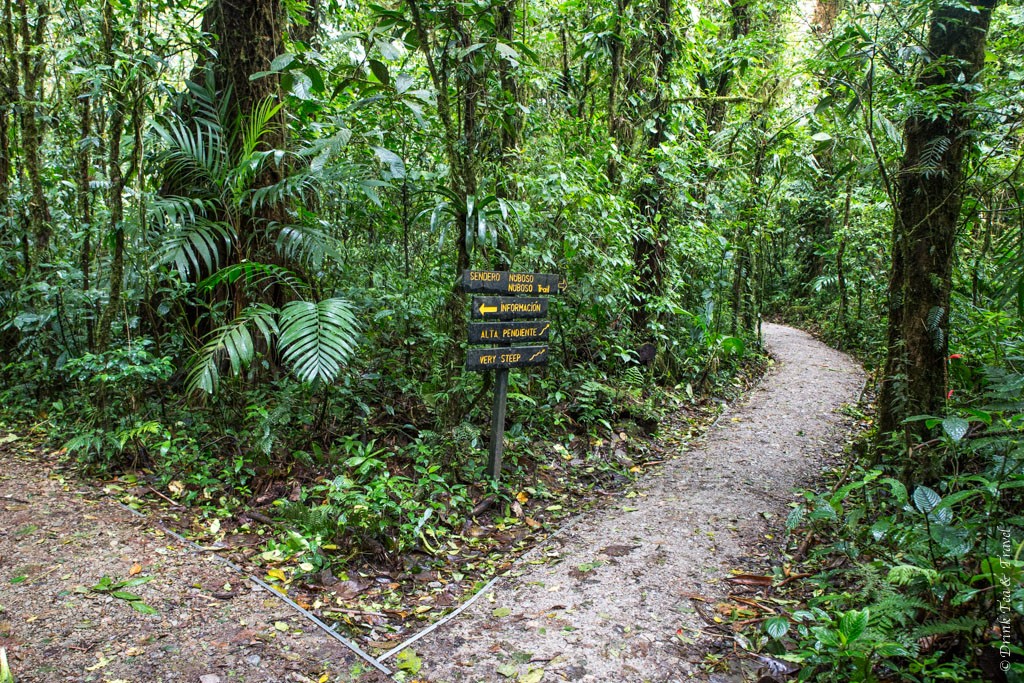 Dry Season in Southern Puntarenas
The lusher parts of the country in the south, like Manuel Antonio, Osa Peninsula, and Southern Puntarenas, have a longer rainy season, but that means they stay green for longer during peak months.
Pacific vs. Caribbean
Generally, the Pacific coast is the driest part of the country, even during the rainy season, and especially in the north. If you decide to schedule your visit during the rainy season, consider prioritizing the Pacific coast over the Caribbean coast to some extent.
Green Season in Costa Rica
September to October is Costa Rica's low season. It is also known as the green season because the country's forests and flora are lush from the season's extra rainfall.
Many businesses shut down during this time of year, so if you visit, expect a quieter experience.
Our Costa Rica travel guide advice: don't be afraid of visiting Costa Rica during the rainy season. The prices are the lowest you will find all year round, and the crowds are almost non-existent. This time of the year, travelers simply jam-pack their mornings and enjoy lazy afternoons reading a book in a hammock to avoid the rain!
Peak Season in Costa Rica
December and January are the most popular months for tourism. The surroundings are still lush after the rainy season, and the weather along the coast is fantastic: 25-30°C (77 – 86°F) during the day and 20-25°C (68 – 77°F) at night. This is the busiest time of the year and the most expensive time to visit.
All hotels and even some tours will add a "high season" premium to their prices. Foreign tourists are not the only ones traveling during this time. Domestic tourism is also on the rise during this time of year.
Tips for Booking During High-Season
If you have no choice but to travel during the high season, consider these travel tips:
Always book well in advance.
Start your sightseeing early in the day, or opt for later in the afternoon when crowds are at their lowest.
Consider going off the beaten path and visiting some lesser-known destinations. By doing so, you will ditch the crowds and get to experience a different side of the country: cheaper prices, authentic experiences, and local interaction.
Best Time to Visit Costa Rica is Late November or Early December
We recommend visiting in late November or early December. During this time of year, the rainy season is typically over, and there is lots of sunshine to enjoy. The landscape is super green and lush from the rainy season. Restaurants, accommodations, and attractions are all open the prices are reasonable because the crowds have not arrived yet.
We recommend starting on the Northern Guanacaste. These areas are the driest in the country during this time. In the Southern Peninsula, rain sometimes lingers a little longer.
One Week in Costa Rica is Not Enough
The country may look small, but there are so many amazing activities in Costa Rica. There are hundreds of beaches to explore, two dozen national parks, half a dozen volcanoes, and an immense number of activities to take part in during your visit.
Many travelers ask whether it is possible to see Costa Rica in a week, and our answer is: it really isn't.
To really appreciate Costa Rica, you have to give yourself time to really soak it in. You can't base yourself on the beach in Guanacaste and take day trips to check out Arenal Volcano, Manuel Antonio National Park, Monteverde Cloud Forest, and other main sights. The distances between them may not look far apart, but trust us; the drives are long and exhausting!
For example, the drive time between Tamarindo Beach, Guanacaste to Monteverde Cloud Forest is a minimum of 3 and a half hours by car. If you're taking public buses, add a couple of hours more. The trip requires bus transfers.
It is not realistic (or enjoyable) to travel a minimum of 7 hours for a day trip. If a week is all you have, come to terms with the fact that you won't see it all and treat it like a little sneak preview.
If you do have limited time and want to make the most of it, check out our Costa Rica articles for loads of ideas. The Top 10 Things To Do in Costa Rica will give you the 'must-dos' for your trip.
We think that each destination in Costa Rica warrants at least 2-3 days to appreciate and get a good taste of the country.
You'll want to spend at least 2 weeks in Costa Rica. A fortnight will give you just enough time to soak up the atmosphere and try the wide variety of fun activities Costa Rica has to offer.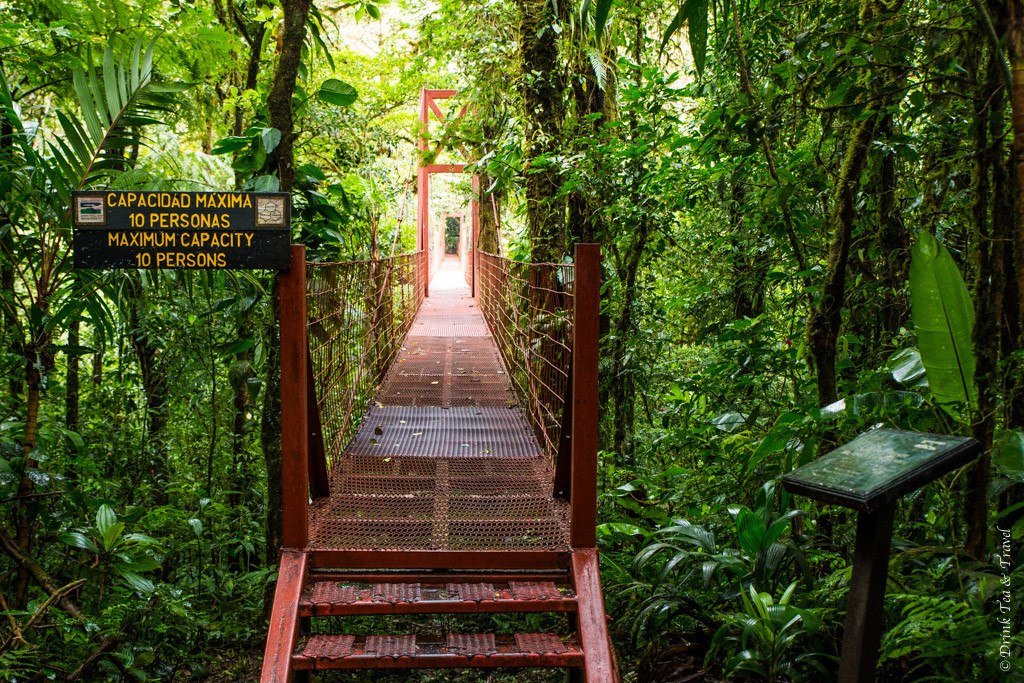 Is Costa Rica Safe?
Yes – CR is a safe country when using common sense and basic safety precautions. The most dangerous part of the country is the capital, San Jose, especially at night.
Our traveler tip for San Jose is not to linger in the city for too long, but if you must spend a few days in the capital, opt to stay in Escazu, the safest and nicest neighbourhood in San Jose, and explore the city during the day.
Costa Rica Safety Tips & Considerations
The biggest safety risk in other parts of the country is petty theft, like pickpocketing or bag snatching, so keep your valuables in a safe place and don't flaunt your expensive possessions.
When traveling around the country, don't carry your passport with you at all times. Instead, take a photo of your passport picture and your entry stamp page on your phone to be able to present it in the case of random inspection.
Don't venture off the beaten path at night in busy tourist areas. Opportunistic crime and drug-related scams are more likely to occur. Be careful to always keep an eye on your drinks when enjoying a night out. Solo women travelers should be especially careful.
Costa Rica Travel Tip: Tap Water is Safe to Drink
One of the important things to know about Costa Rica is that tap water in most parts of the country is perfectly safe to drink. So, save the environment and don't drink bottled water.
Bring a good insulated reusable water bottle with you and refill it straight out of a tap. We recommend LARQ Water Bottle. This bottle is a smart and stylish solution for clean and purified drinking water. It utilizes UV-C LED technology to automatically cleanse and purify the bottle's contents, effectively eliminating up to 99.9999% of harmful bacteria and viruses.
LARQ offers two cap options for their water bottles. The Straw Filter Cap includes a built-in straw with a filtering mechanism to enhance the taste and quality of the water you drink, making it ideal for those who prefer sipping through a straw or desire extra filtration. The UV Cap integrates the same UV-C LED technology as the base of the LARQ bottle, allowing users to sterilize the cap and mouthpiece, ensuring all parts of the bottle remain free from harmful microorganisms, enhancing overall bottle hygiene and convenience.
For areas where potable water is not available, we simply filter our water through the LARQ Bottle cap and drink it without worry!
Buy a Local SIM card to Stay Connected
Staying connected while in Costa Rica is easy without paying $30-50 for a roaming plan. Wi-Fi is easy to find in touristy areas. Most hotels and restaurants that cater to foreigners will have free Wi-Fi for you to use during your stay. You can call and message your family and friends back home for free using Whatsapp, Facebook, Viber, Facetime, or Skype.
Our favourite way to stay connected while in Costa Rica is to buy an eSIM, a digital SIM card integrated into most modern smartphones, including models like the iPhone X and newer.
The advantage of eSIMs lies in their hassle-free carrier-switching capabilities. With an eSIM, you won't need to swap physical SIM cards when changing carriers or traveling, so you can keep your home SIM and have a local Costa Rican eSIM active at once.
For travelers whose phones do not support eSIM technology, there's a good alternative. You can purchase a Kolbi SIM card from a local store. Kolbi is a well-established mobile carrier in Costa Rica, and their SIM cards are readily available in many locations, including large cities and even the Liberia Airport.
There is a Kolbi Shop in Liberia Airport (on most of our recent visits, the shop has been closed), and there are also shops in most of the large cities across the country. A tourist SIM Card will set you back less than a dollar. They offer a number of pre-paid plans, depending on what you need. For 2,500 Colones ($4.30 USD), you can get 200 SMS, 3.4 minutes of talk, and 150 MB of Data. The Planes Dominio 1 offers good value at 35 minutes of talk time, 30 SMS, and 2GB of 4G data, and 3GB of Whatsapp data.
Currency Exchanges in Airports Don't Always Offer the Greatest Rates
Costa Rica's local currency is the Costa Rican Colon. It was named after Christopher Columbus, who is known as Cristobal Colon in Spanish. The value of the Colon has been slowly inching upward as its economy continues to grow largely from tourism, agriculture, and electronics.
Both USD and Costa Rican Colones are interchangeable across the country, but if you are going to use USD, keep the bills small (under $20). If you are buying souvenirs or bargaining with someone, paying in Colones will often land you a better price since most places exchange at a lower rate.
Here are a few other travel tips for Costa Rica to save you some money:
Bring US cash and exchange into local currency (Colones) as you go Any local business, big or small, will offer you a minimum rate of 550 Colones to USD $1 (At the time of writing the exchange was 578 Colones to USD $1).
Pay with US dollars at large grocery stores and get Colones back. They have computerized rates that are very favourable and some of the best in Costa Rica.
Withdraw cash from an ATM We recommend Scotia Bank or BNCR. Withdraw the maximum amount ($500, if you can) to avoid paying the $5 foreign transaction fee on every $100 you withdraw. If you can manage to take out over $500 in one go, then you are likely only paying around 1% per transaction and getting a great exchange rate in the process. Get cash out in cities so you can enjoy the Costa Rican countryside worry-free
If you need to exchange money during your trip, be prepared to pay the price. Unfortunately, currency exchange rates at the airports are not great and end up costing more than withdrawing from the ATM.
Banks Aren't Always Easy to Find
If you run out of cash, you can always withdraw more using your Debit/Credit Card from any ATM. Some machines will even give you the option to withdraw both USD and Colones. But, keep in mind that there are NO ATMs in smaller towns, so make sure you withdraw cash in big cities.
Don't Forget to Add Insurance to Your Car Rental Prices
Insurance on car rentals is mandatory in Costa Rica, but be aware that it's not included in the price listed on many car rental websites online. Typically, the additional cost is around $10/15 a day for mandatory third-party insurance and unfortunately, in 9 cases out of 10, it's not something that can be covered by your travel insurance or your credit card insurance, so budget accordingly.
It is worth checking your credit card and travel insurance before you rent to see what is included. Liability insurance is sometimes covered by some credit cards.
Book the Best Car Rental in Costa Rica

Renting a car in Costa Rica can be one of the most challenging parts of your visit! Unfortunately, car rentals in Costa Rica often come with significant hidden insurance fees, result in many frustrations at pick-up. The experience has ruined many trips and ballooned trip budgets for friends, family and followers. After years of not having a good solution, we finally found an honest car rental company that we proudly recommend to our readers.

We recommend booking with Vamos Costa Rica – a local car rental company that offers fantastic service and NO HIDDEN FEES and get 10% of your rental rate plus FREE additional driver, FREE child seat and other perks and benefits when booking through our link below!

Book early as rental car availability all across Costa Rica is currently lower than demand!
Driving in Costa Rica Can Be Tricky
Driving in Costa Rica should be left to confident drivers. Drivers here can be aggressive, and if you want to get anywhere, especially in places like San Jose, you'll have to keep up with the locals.
A lot of the roads are not paved, they are dirt roads with potholes and are often in bad condition. Drive slowly; watch out for potholes and for other cars driving on the wrong side of the road. Sometimes, the potholes are so bad that driving on the wrong side of the road to avoid a huge pothole is the only option.
There are no road/street names or house numbers in Costa Rica. With the exception of San Jose, street names and house numbers do not exist in other parts of the country. Instead, directions are given using landmarks and sights as references. For example, "300 meters north of the blue church, 80 meters west, house before the barking dog with one eye." Yes. We are not joking!
Use Waze. It is the nation's best navigation app. It has become superior to other navigation apps because of the unique challenges that driving in Costa Rica presents. Waze is community-based, which means that every day, thousands of locals update the service in real-time. The app provides information on construction, real-time traffic, and even the location of police speed traps.
Otherwise, you can use Google Maps on your phone or download Maps.me an app that you can use offline to get step-by-step navigation without Wi-Fi. (It's one of our favourite travel apps!)
Driving at night has its own set of challenges. The roads are rarely well-lit and are always shared with people, cattle, stray dogs, iguanas, and so on. Exercise an extra level of caution and don't be afraid to use your high beams.
If you come to a river crossing, don't stress. Cars cross it on a daily basis and you can too. Test the depth of the river by walking across it on foot first. If the level is below your exhaust pipe, it's safe to cross. Drive SLOWLY, or you will flood your car's engine!
If you are driving on the beach, avoid soft sand and always use 4WD, go fast or you are bound to get bogged down.
Always fill up at gas stations in big cities to get the best price. Gas may be hard to find and will likely be a lot more expensive in smaller towns.
Shuttles offer another great way to get around Costa Rica and are particularly useful for those who do not feel comfortable driving.
Use Bookaway to search for all available transportation options including car, bus, bus-ferry, minivan, or flight tickets in Costa Rica
Buses in Costa Rica are Reliable and a Great Alternative to Getting Around by Car
There is a well-developed bus system in Costa Rica that you can use to get absolutely everywhere in the country. The buses are not chicken buses but comfortable, often air-conditioned coaches. The ride may be a bit longer (depending on the number of stops along the way) than driving by car, but it can be quite comfortable.
You can plan your bus journey ahead of time by using The Bus Schedule or get advice on the best route from your hotel/hostel. Keep in mind that most of the time, bus tickets can't be purchased ahead of time, you simply pay the driver (in Colones) when you get on at the bus station. Keep in mind that some buses will continue past your stop. So, it is a good idea to ask the driver to notify you of your stop or follow the route with a navigation app.
Popular Bus Routes
San Jose to Arenal Volcano (La Fortuna): Buses leave every few hours, with 1 transfer in Ciudad Quesada. There are 2-3 direct buses per day that take approximately 4 hours and leave in the morning.
San Jose to Manuel Antonio National Park: Direct buses leave San Jose a minimum of 5 times per day, depending on the day of the week. They typically leave early in the morning and take 4.5 hours, or 3.45 hours respectively.
San Jose to Tamarindo: There are 2 direct buses per day. The first leaves at 8:30 a.m and arrives at 2:00 p.m, and the second leaves at 4:00 pm and arrives at 9:30 pm. Buses take approximately 5.5 hours.
Manuel Antonio to Tamarindo: This route requires 2 transfers. It begins from Manuel Antonio to Orotina, Orotina to Espanza, and finally Espanza to Tamarindo. There are two bus routes per day, the first route leaves at 5:00 a.m to arrive at 2:00 p.m. However, we don't recommend it because the first transfer is scheduled to arrive at 8:00 a.m, which is the same time the second bus leaves. There may be traffic or other complications that may delay the bus. The second bus leaves at 8:00 a.m and arrives at 9:30 p.m, for a 13.5 hour travel day.

Tamarindo Beach, Costa Rica
Costa Rica Can Be Expensive
One thing to know about Costa Rica is that traveling here is not cheap. In fact, it's the most expensive country in Central America!
Budget at least $50USD/day/person for a backpacker-style trip, and anywhere between $100-300 USD for a nice hotel, organized activities, and daily meals at highly-rated restaurants.
Hotels add up to a lot, especially if you are planning to travel during the high season. If you are looking for the best deal online, search for your dates and destinations using Booking.com.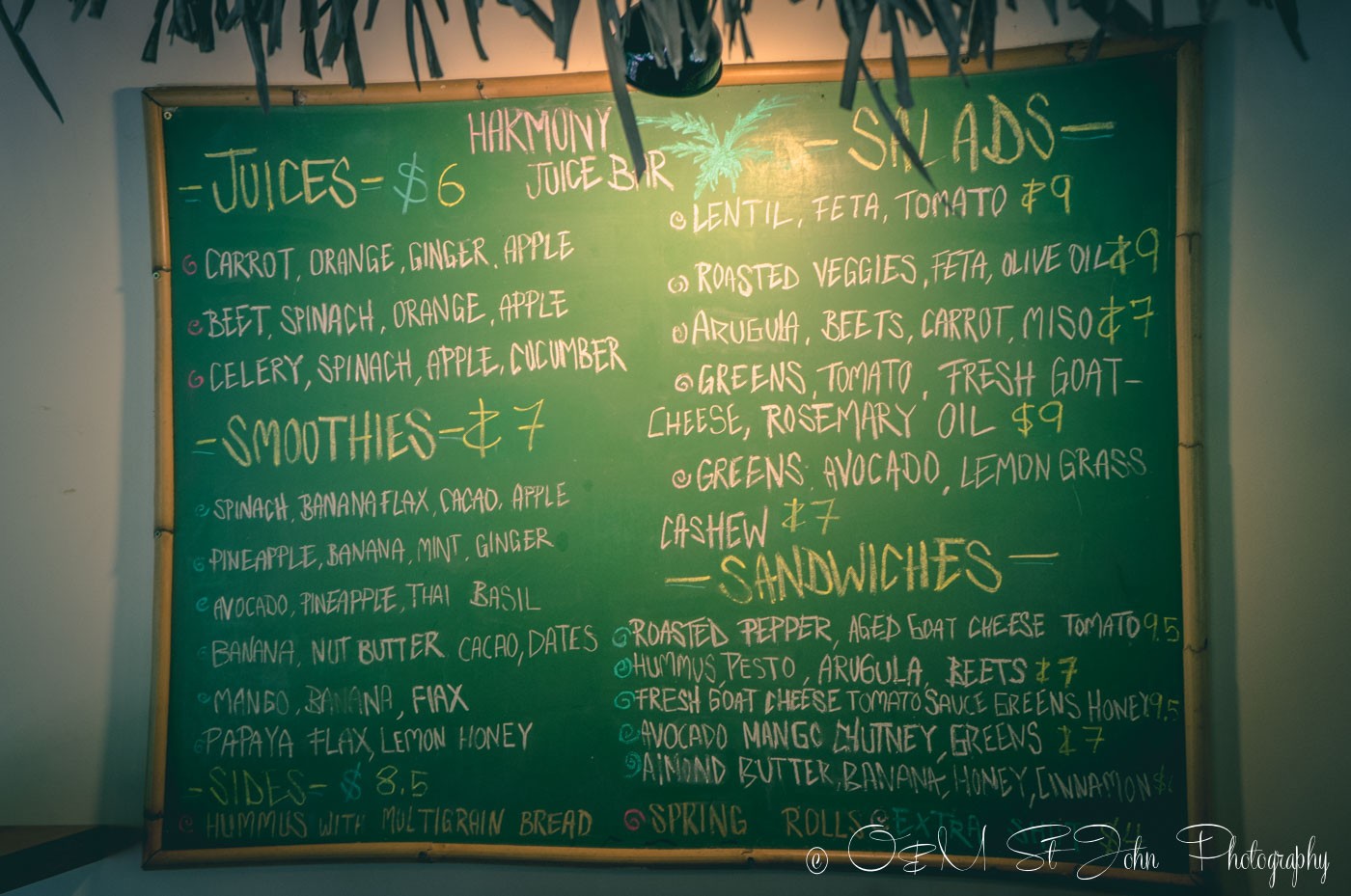 How to Save Money
Costa Rica offers many joys, but it can be an expensive country, and it tends to be pricier than most other countries in Latin America. But don't fret; it's still possible to visit Costa Rica without breaking the bank. Here are a few Costa Rica travel tips to help you save money.
The first valuable tip is to visit during the green season, which coincides with the rainy season and happens to be the low tourism season. During this time, you'll encounter smaller crowds and enjoy reduced prices. Keep in mind that some businesses may have earlier closing times during this season.
For a cost-effective trip, use public transportation and savor local cuisine at small restaurants and farmer's markets. These options offer delicious traditional Costa Rican food and are typically more budget-friendly than resort dining.
Chat with the hotel's staff for local insights; they usually have a wealth of knowledge about the area and can point you to hidden gems, like cheap but good restaurants, and hidden beaches, and activities that are either free or easy on the wallet.
Remember that admission prices to National Parks in Costa Rica can add up, so if you are looking to save, consider other options. There are plenty of places to see wildlife and enjoy the beauty of the Costa Rican landscape for free. You just have to know where to go.
Luckily for you, we share many of these insights and tips in our extensive guides and other articles about Costa Rica.
Vaccinations are Not Needed For a Trip to Costa Rica
No vaccinations or special medications are needed for Costa Rica. But do remember travel essentials like a first aid kit, sunscreen, and lots of mosquito spray!
The mosquitos here carry a number of diseases like Dengue, Zika, and Chikungunya. They are not widespread, but we know plenty of locals that have caught these diseases.
Don't Dress To Impress
Costa Rica isn't really a place for fancy dresses and nice clothes. To many Costa Ricans, Simplicity and comfort rule the local dress code across the country. Trust us when we say the ocean and the jungle don't care for your jewelry and perfectly done hair. In Costa Rica, less is more.
Your clothes will get dirty, your hair will be frizzy, your nail polish will peel off, and being constantly dirty from dust, sand, or mud will become the norm. Don't stress about it. Embrace it!
The ocean doesn't care what you wear; it just cares that you stop by for a visit! Breathable, quick-drying fabrics will be your best friend. In the beach towns, you'll live in a bathing suit. Flip Flops will be your go-to choice of footwear 90% of the time, but do bring a pair of closed-toe shoes for zip-lining and hikes. We recommend Keen or Chaco sandals.
Protect Your Electronics
A crucial Costa Rica travel tip is to pay attention to the plug styles your electronics require. There are two common outlet types in the country: type A and type B. Type A outlets feature two prongs, and they are compatible with type B plugs, which include a third grounding prong. If your essential electronics mostly use type A plugs, you're all set. However, if your important devices primarily use type B plugs, it's a good idea to purchase a plug adapter beforehand to avoid any inconvenience.
In terms of voltage and frequency, Costa Rica operates on a standard voltage of 120, with a frequency of 60 hertz, similar to many other countries in Central America. It's advisable to verify the voltage and frequency standards in your home country to ensure the safety and compatibility of your electronics when you travel to Costa Rica. This simple precaution can spare you the hassle of dealing with electrical issues during your trip.
Don't Forget The Exit Tax
This often catches travelers off-guard. A $29 USD tax is due at the airport before you can check into your flight. It can be paid with cash (USD or Pesos) or a credit card at the airport. Some airlines have begun to build this tax into the price of the flight ticket.
If your airline has taken care of it, it will be listed as Costa Rica Baggage Inspection Fee, International Boarding Tax, or something of the like on your airfare breakdown. Unfortunately, there is no collective term that has been adopted by the participating airlines just yet.
Expect The Unexpected
This is our most important Costa Rica tip for travelers! Here, nothing ever goes according to plan. If you think you have your Costa Rican trip planned out to the tee, and that nothing can shake up your perfect holiday plan, we promise you are wrong. Travel is unpredictable no matter where in the world you go.
Back in 2016, Oksana broke her leg while surfing in Costa Rica simply from hopping off her surfboard. We didn't have travel insurance at the time and had to pay over $7000 for her surgery in a private hospital. That is a mistake we are never going to make again! Now we always travel with insurance and recommend it to others!
Travel insurance covers the unexpected, which is why it's among our most important Costa Rica travel tips and tricks. Aside from getting sick or hurt, missed flights, lost baggage, car accidents, natural disasters, and even the death of a family member is often covered.
In Costa Rica, the unexpected seems to creep up a lot more often. And if you are not prepared for it (mentally more so than anything else), it will undoubtedly hit you over the head and threaten to ruin your Costa Rican holiday.
We witness it on a daily basis here. It's not that it's an unsafe country, or that there is more corruption here, or that things are less organized. It's just that the country is run on the Pura Vida outlook, a feeling of optimism and positivity.
Costa Ricans swear by their stress-free, laid-back attitude and aren't about to ruffle their feathers when something doesn't go according to plan. "Pura Vida" (Pure Life in English), they say as they sit down and crack open a can of Imperial. Everything will be OK in the end.
So follow their advice and embrace their attitude. When things go wrong, shrug it off and roll with the punches.
Are you planning a trip to Costa Rica? Have questions about your trip? Leave a comment below, and we'll try to help you out!