Costa Rica is one of the top travel destinations in Central America, but unfortunately, most tourist here are visiting the same few places over and over again, cultivating an overcrowded, hyper-Westernized experience.
*This post may contain affiliate links, as a result, we may receive a small commission (at no extra cost to you) on any bookings/purchases you make through the links in this post. As an Amazon Associate, we earn from qualifying purchases. Read our full disclosure
Yes, Arenal Volcano, Manuel Antonio National Park, and the beach town of Tamarindo are wonderful destinations with lots of tourist facilities, hotels, and tour companies that can help you organize any type of adventure. But…
…there is so much more to see in Costa Rica than these popular destinations!
Having spent many months in Costa Rica, we've been lucky enough to get off the beaten path and to explore parts of Costa Rica that are much lesser known. The following list features some of our favourite places to ditch the crowds and embrace the true spirit of Costa Rica:
1. Playa Negra and Playa Avellanas, Guanacaste
These two fantastic surfer beaches are located just 30 minutes south of Tamarindo – one of the most popular tourist towns on the Pacific Coast, but they offer a much quieter and relaxing setting to enjoy the beach and the waves. If you can get past the bumpy dirt roads and don't mind sharing the backyard with some howler monkeys, you'll be in for a nice surprise.
Traveling Soon?

Here is a list of our favourite travel providers and accessories to help get you ready for your upcoming trip!
Playa Avellanas and Playa Negra may be known for great waves, but they offer a lot more than that. Located in a quiet local community away from the tourist crowds, this part of Guanacaste offers visitors a taste of real Costa Rica. A quiet beach, a few great restaurants, a yoga retreat center, and a spot where you are guaranteed to see some of the most amazing sunsets in the country.
2. Santa Teresa, Nicoya Peninsula
Tucked away in the south of Nicoya Peninsula, Santa Teresa is another lesser known surf haven that draws in those looking to get off the beaten path. This region is known for different breaks a constant swell all year around, but if you're not keen on surfing there is lots more to do.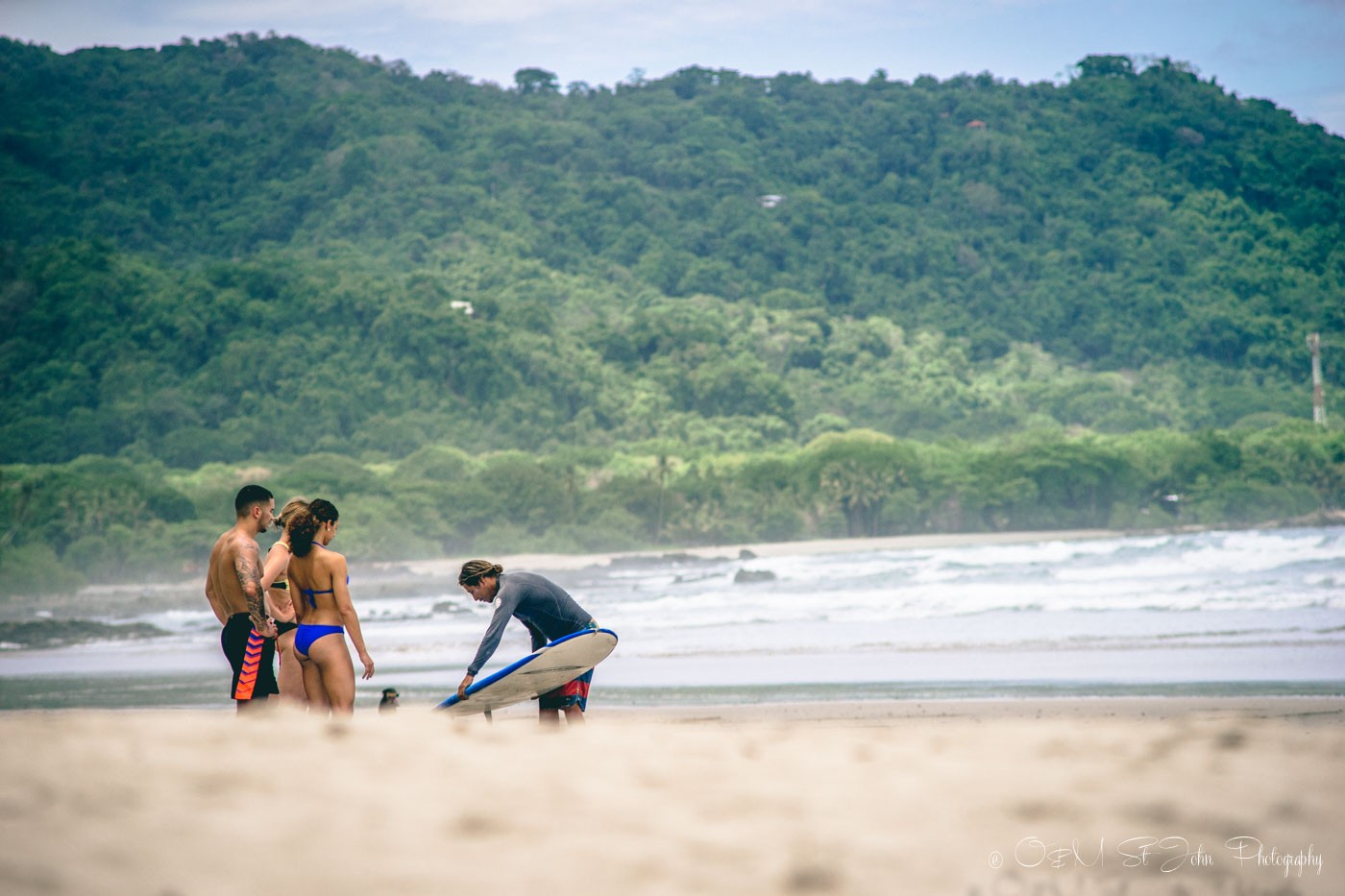 You'll find everything from yoga and cooking classes to horseback riding and ATV tours. The town has an abundance of activity options, plus, Santa Teresa also happens to have a few pretty great restaurants.
Book the Best Car Rental in Costa Rica

Renting a car in Costa Rica can be one of the most challenging parts of your visit! Unfortunately, car rentals in Costa Rica often come with significant hidden insurance fees, result in many frustrations at pick-up. The experience has ruined many trips and ballooned trip budgets for friends, family and followers. After years of not having a good solution, we finally found an honest car rental company that we proudly recommend to our readers.

We recommend booking with Vamos Costa Rica – a local car rental company that offers fantastic service and NO HIDDEN FEES and get 10% of your rental rate plus FREE additional driver, FREE child seat and other perks and benefits when booking through our link below!

Book early as rental car availability all across Costa Rica is currently lower than demand!
3. Playa San Juanillo, Guanacaste
If you think that there would be no beaches left in Costa Rica that you can go to and feel totally isolated and unbothered – think again!
Located in the Guanacaste region, this beach is the perfect place for beach bums not looking to catch a wave. If you like sunbathing or taking a dip in the Pacific, spend a day at San Juanillo. It's a local gem, and only accessible via a 20-mile-long dirt road.
4. Playa Dominical, Puntarenas
All of the previously mentioned beaches are great if you're looking for a specific beach experience, but Playa Dominical is the perfect beach to head to if you don't really know what you want out of your day!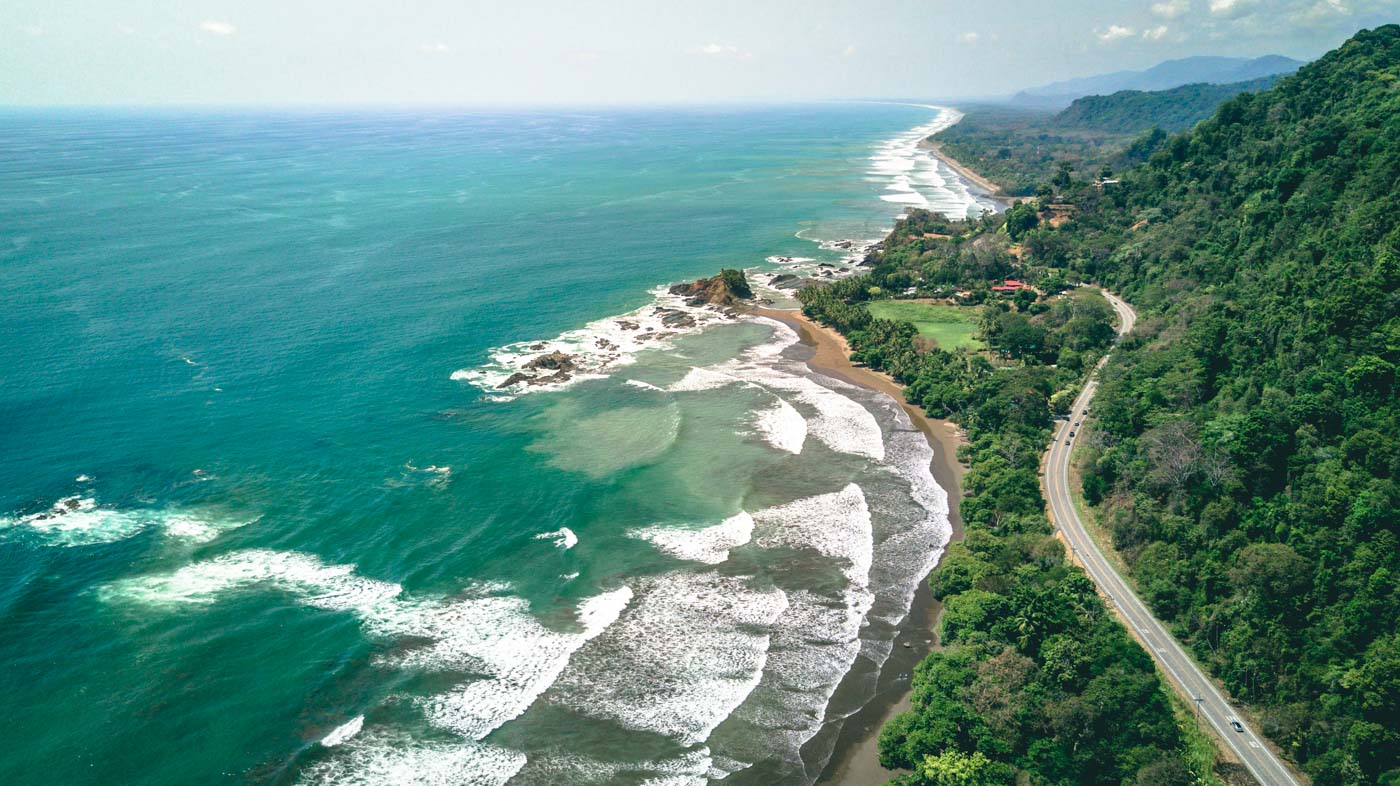 Feeling like relaxing in a hammock? Check. Horseback riding? Check. Chasing some waterfalls? Check. The list goes on and on. Dominical also has a bunch of great beachside restaurants with a range of different cuisines to choose from. You can arrive in the morning and stay all day – the possibilities are endless!
5. Puerto Jimenez, Osa Peninsula
Located on the southwestern edge of Costa Rica, on the Osa Peninsula, the small town of Puerto Jimenez is one of the best destinations for nature lovers in the country.
Puerto Jimenez is a getaway to Corcovado National Park, easily one of our favourite places in Costa Rica. You visit the park with a local guide, who will help you to navigate the beautiful, protected primary rainforest and spot wildlife with ease.
And this is just one of the nature experiences you can have in this area. There are nature walks, kayaking opportunities, bird watching, rural farm visits and much more. This area is also home to some beautiful beaches!
6. Miravalles Volcano
Also located in the Guanacaste region, Miravalles Volcano is another untapped destination in Costa Rica. The volcano is considered dormant, but still produces an excess of thermal energy – making for some awesome hot spring and volcanic bath experience!
Whether you're interested in a simple volcanic mud bath or a more upscale hot spring experience, there are a number of resorts where you can experience both. The best part? Admission to many of these hot springs is a fraction of what you would pay at Arenal Volcano!
7. Rio Celeste
Rio Celeste, located within the Tenorio Volcano National Park, is most famous for its ridiculously blue waterfall, the product of the convergence of two rivers and a few different minerals refracting the sunlight.
While the waterfall itself is wonderful, the entire trail inside Tenorio National Park is worth the hike. It is an extremely muddy trail (even in the dry season), so make sure to pack waterproof hiking boots, but the miradors and low bridges are worth every ounce of mud. You can easily hop on a Rio Celeste Day Tour from La Fortuna for a full day of trails and waterfalls. Have a look at our guide to the best time to visit Costa Rica, and try to aim for slightly less wet!
8. Tortuguero National Park
Unlike many national parks where hiking is the primary mode of transportation, this park is best seen from the water. It's best known for being a green turtle nesting haven (due to its sandy river banks), but it is chock-full of biodiversity.
The best time to visit the beaches for turtle watching is at night – and this will require a local guide. But if you're visiting during the daytime, there's still plenty to see and do! You can rent kayaks and canoes and explore this vast national park at your own pace.
9. Sarapiqui
Located in the Heredia region, the Sarapiqui region has a little something for everyone. The region is home to a number of nature reserves and national parks including the Braulio Carrillo National Park and is a major wildlife and hiking destination. The Sarapiqui river also offers an array of adventure opportunities including great whitewater rafting.
There are several nice eco-lodges in the area which make it easy to spend a few nights exploring this adventurous part of the country.
10. Ricon de La Vieja National Park
Rincon de la Vieja National Park is another lesser-known adventure park in Costa Rica. The park is located in Guanacaste province and encompasses Rincón de la Vieja, Santa María, as well as the dormant Cerro Von Seebach volcanoes and is a wonderful destination for outdoor enthusiasts. The park is full of trails and paths leading out to waterfalls, volcanic craters, mud pools, and hot springs.
At the base of the volcanoes, travelers can take part in a variety of adventure activities ranging from horseback riding to zip-lining and tubing.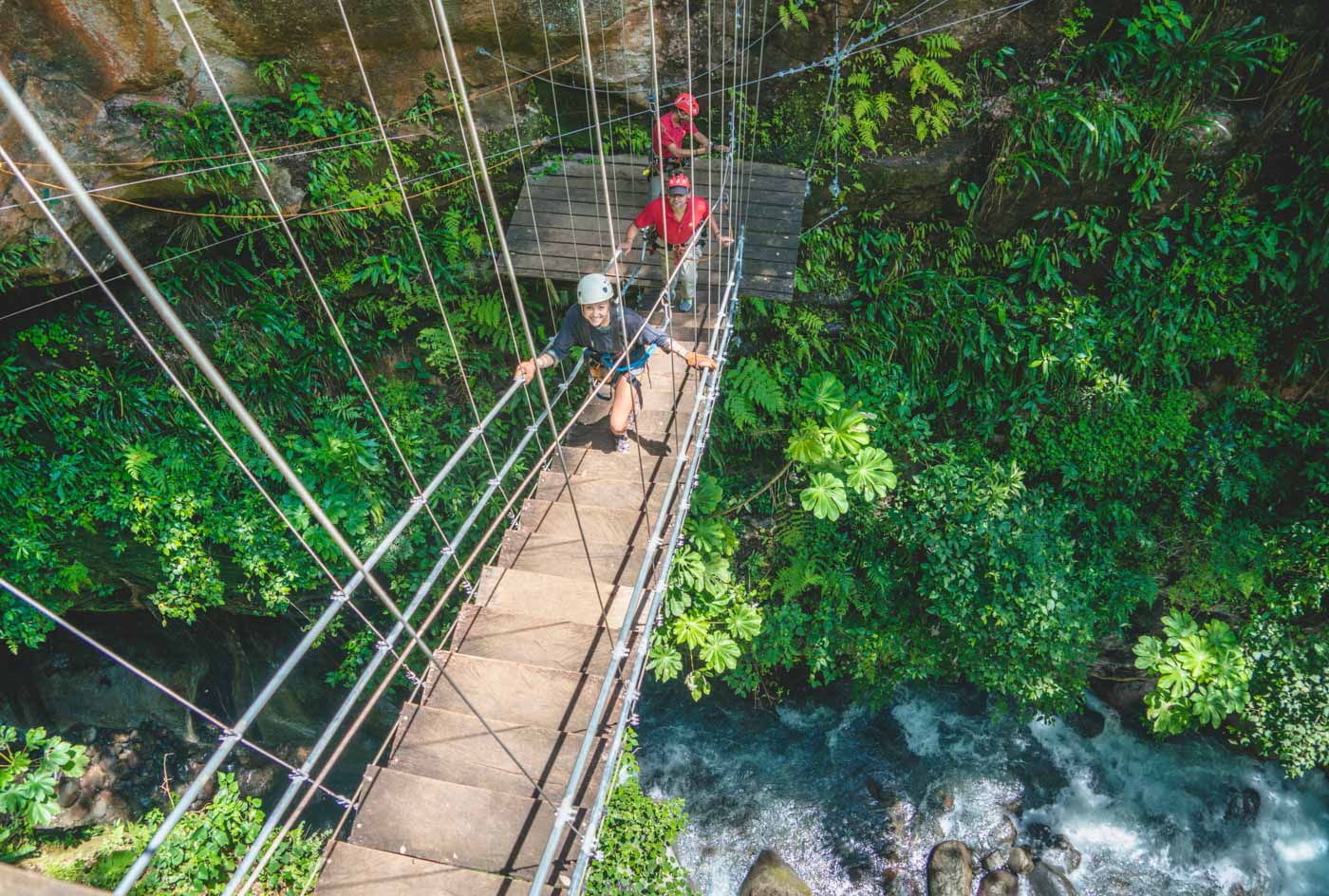 No matter where your interests lie and what you are hoping to get out of your trip to Costa Rica, there are ways to get the most of your trip without visiting the most touristy and overcrowded places in the country.
Don't leave your home without Travel Insurance!

From the US? We recommend Allianz Travel Insurance, a world leader in travel protection and our trusted Travel Insurance partner for the last 5 years. Allianz offers Single Trip and Annual Travel Insurance Policies that include medical coverage, trip cancellation, rental car insurance and more! (Benefits vary by state and by plan, so read your policy carefully!)

Not a US resident? Consider Safety Wing, a budget friendly travel insurance provider with travel insurance plans for Digital Nomads and travelers from all around the world
Which of these destinations would you want to add to your Costa Rica itinerary?
Save
Save
Save
Save
Save
Save
Save
Save