Costa Rica is a fairly small country, but the fact that more than 50% of the country is covered in thick, lush rainforest means that distances between the destinations are much more than you might expect.
*This post may contain affiliate links, as a result, we may receive a small commission (at no extra cost to you) on any bookings/purchases you make through the links in this post. As an Amazon Associate, we earn from qualifying purchases. Read our full disclosure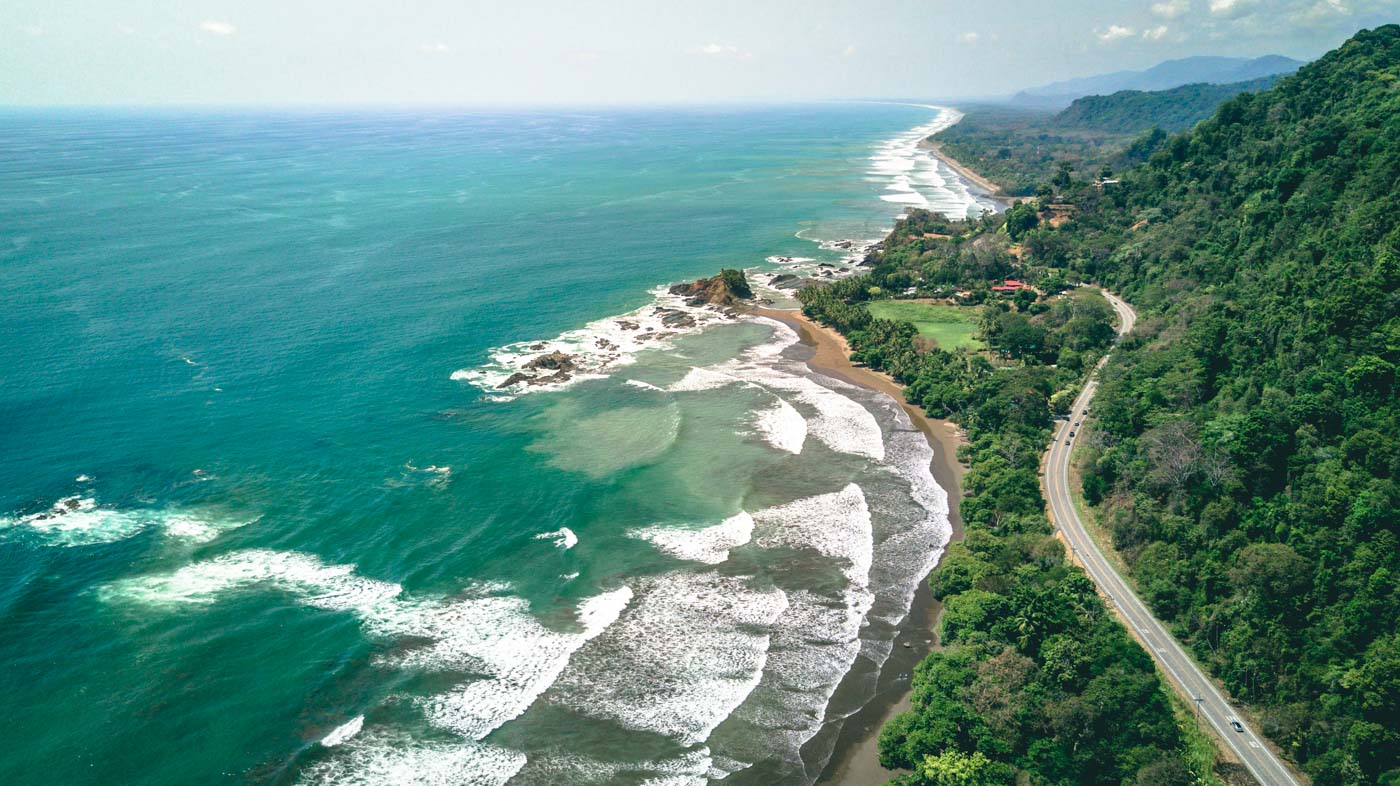 Traveling Soon?

Here is a list of our favourite travel providers and accessories to help get you ready for your upcoming trip!
Public Transport in Costa Rica
We are big proponents of public transport, but when it comes to Costa Rica, public transport links between tourist towns are slow or, more often, non-existent at all!
Sure, you'll have no problem going from downtown San Jose, the capital city, to many destinations around the country, but traveling from one tourist destination to another without connecting through San Jose or switching buses to another destination is practically impossible.
In addition, local bus stops are rarely situated near town centers, so those traveling by bus will end up having to take a taxi to their destination anyway.
So for these and many other reasons (like the ability to explore on your own), we suggest that travelers to Costa Rica rent a car for their trip.
Costa Rica Driving Tips
Driving while visiting Costa Rica gives you the freedom and flexibility to explore the country at your own pace. You can even follow our 2-week itinerary for Costa Rica or use it as inspiration for your own schedule.
Renting a car in Costa Rica allows you to see what you want to see on your own schedule and without the limitations of expensive tours.
However, exploring Costa Rica by car comes with its own issues, and there is a lot to consider when getting behind the wheel in another country.
With these things in mind, we've created this guide to driving in Costa Rica.
Things to Remember When Driving in Costa Rica
Driving Laws
Most of the driving laws in Costa Rica will be similar to your home country. Speeding, driving under the influence, mobile use, and not wearing a seatbelt are illegal, and fines can be very high.
Be aware that the standard of driving in Costa Rica is quite poor and can be dangerous. Local drivers often switch lanes without using their blinkers or run through traffic lights if there is no one around.
If you do receive a traffic ticket, you can pay it at a state-owned bank; just make sure to keep a copy of the receipt. Failure to show receipt of payment to the rental company will result in more fines and possible administrative fees charged to your credit card.
Speed Limits
Don't forget that the speed limit displayed on road signs is in kilometers per hour and not miles per hour.
The minimum speed on the highway is 40 km/h (25 miles/h), and the maximum is 80 km/h (50 miles/h).
Unless otherwise indicated, the limit on secondary roads is 60 km/h (37 miles/h), and 40 km/h(25 miles/h) in urban areas.
If you are driving by school zones or hospitals, then the speed limit is 25 km/h (15.5 miles/h).
Road Conditions in Costa Rica
While highways are generally okay, every other road is full of potholes. This is especially true in rural areas where everything is an unpaved dirt road and very bumpy.
Our recommendation for car hire in Costa Rica is a four-wheel drive, especially if you are visiting during the rainy season. Even on two-lane roads, beware of drivers on the wrong side of the road as they attempt to avoid the huge potholes.
License Requirements
Most tourists will not need an international driver's license to drive in Costa Rica. As long as your license is at least 2 years old and written in Roman script, you're in the clear.
If, however, your home country license is written in, say Arabic or Russian, you will need to purchase an international license ahead of time.
In either case, you'll need to have a copy of your passport with you at all times while on the road. In the event of police checkpoints, police officers will want to verify that your tourist visa is valid.
Essential Information: Getting a Rental Car in Costa Rica
While rental cars may seem expensive upfront, they're actually a very budget-friendly way of driving around Costa Rica. You can plan the ultimate Costa Rica road trip from the Pacific to the Caribbean coast on your own route and schedule.
So if you're wondering, "Should I rent a car in Costa Rica?" we say yes! Follow the tips below, and you'll be driving in Costa Rica in no time.
Finding a Rental Car Company in Costa Rica
There are plenty of rental car companies in Costa Rica. You can find international operators such as Hertz, Avis, Budget, Dollar, and Economy, but there are so many more. Vamos is a local car rental company that provides excellent service and doesn't sneak in fees down the road.
Just be sure to do your research before committing to renting a car from an unknown car rental company. Make sure they are legit and trustworthy.
Local companies like Vamos and Adobe Rent a Car often have just as many options as the big guys with equally competitive rates. Doing your research will help you find the best car rental company based on price, availability, and location.
If you're looking for a car rental in Costa Rica at a main hub like San José airport, you'll have plenty of options. But other parts of the country are much more limited.
You can book with the companies directly or use third-party booking sites like Expedia or Orbitz, which often work out a little cheaper and don't require payment upfront. Just bear in mind that the prices shown rarely include insurance, so you'll need to budget for more than the displayed price.
Insurance
Comprehensive car insurance is essential when you rent a car in Costa Rica. Usually called "liability insurance," this coverage is a requirement under Costa Rican law. Car rental companies will charge for even the most minor damage, and it can be a tidy sum.
Keep in mind that the majority of driving in Costa Rica is on dirt roads and past thick vegetation. Even when driving through national parks, any little scratch or speed bumps taken too fast can result in extra charges, you don't want.
Remember, when looking at the different options for car hire in Costa Rica, third-party liability insurance is mandatory but not included in the quote.
What looks like a really cheap deal at first may not be as cheap as you think. You'll have to add on an extra $15-30 per day for this insurance when you rent a car in Costa Rica. Also, be prepared to pay a damage deposit upon pickup, which can range between $100-2,000 or more, depending on the insurance coverage you select and the rental company you choose to go with. Some credit cards and travel insurance policies cover liability insurance for rentals, so it's a good idea to check your coverage before paying out of pocket. Make sure to read the fine print because not all liability insurance is international.
That is unless you book through Hertz. When you rent a car in Costa Rica with Hertz, you'll be given the total price straight up. All insurance is included in your quote, and you pay the final price online when booking.
No other rental car company does this, so it can be helpful to get an idea of what to expect. We also recommend calling whichever company you choose to confirm pricing before you pick up the vehicle.
Costs of Car Hire Costa Rica
Prices of car rentals can vary greatly based on the demand and season. The rainy season usually bears the lowest prices, while the high season sees inflated prices on the same vehicles. During the 2020 pandemic, a lot of rental agencies had to liquidate their inventories, causing a shortage and increasing the average car rental rates.
An economy car with unlimited mileage can be as little as $10-20 USD per day PLUS $10-20/day of third-party liability. During the busy high season, rentals can cost anywhere between $50-100 per day.
If you're traveling with the family, a standard SUV will give you plenty of space and can range from $50 to $80 USD per day.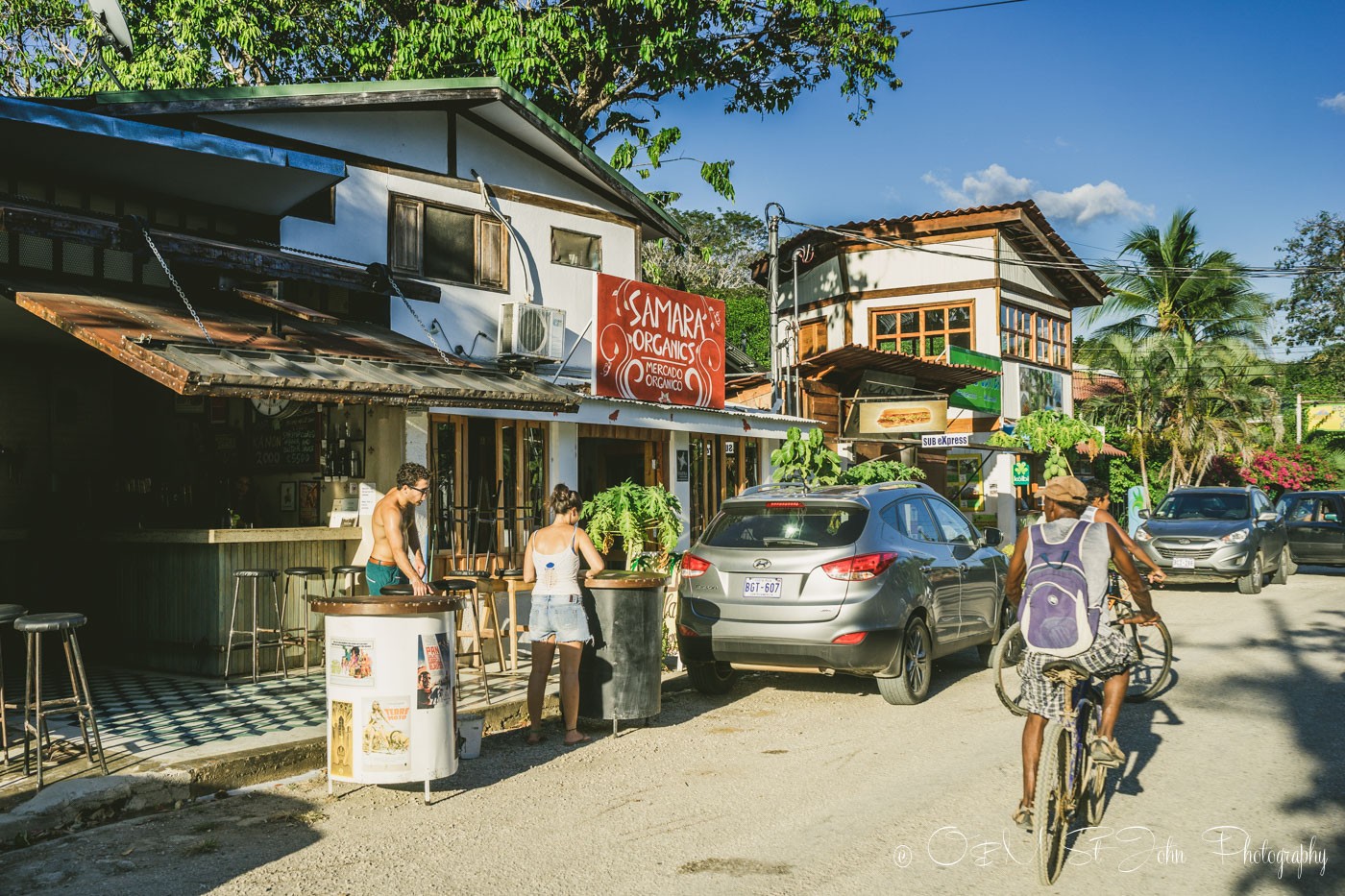 Where to Rent a Car in Costa Rica
Most rental companies will have car pick-up and drop-off points throughout the country, namely the airports of San Jose and Liberia.
Bear in mind that the airports are small, so car rental offices are about a mile away. Some companies may offer free transport from the airport to their office, but for others, this will be an extra cost.
Some car hire companies will also have offices in the major towns, including Tamarindo, Jaco, and La Fortuna, where you can pick up or drop off the vehicle. Remember to always do an inspection of the vehicle at pick-up and take photos of any damage you may notice during the walk-through.
Alternative Options for Rental Cars in Costa Rica
With cars in short supply in Central America and the rest of the world, rental cars are a hot commodity. Ever since the Covid-19 pandemic, rental cars have become more expensive and increasingly difficult to find.
Many tourists are opting to look for rental cars elsewhere, like Facebook groups, Airbnb hosts, and through local Costa Ricans. If you choose to go this route, you'll need to be extra cautious that you're protected with the proper insurance.
You'll want to have all the correct documents with you in case of a traffic ticket or getting stopped by a police officer. It definitely pays to speak Spanish in situations like this to make sure no important info gets lost in translation.
Practical Tips for Driving in Costa Rica
Considering the road conditions and often overlooked traffic rules, you might be thinking, "is it safe to drive in Costa Rica?"
The good news is that, yes, it is safe to drive in Costa Rica as long as you drive cautiously. Just abide by the same traffic laws you would at home, taking note of traffic and speed limit signs along the way. Be aware of other drivers and follow these insider tips to be a safe driver in Costa Rica.
Download a Navigation App
The best navigation app to use while driving on your Costa Rica trip is Waze. It's community-based and updated by locals in real-time, which makes it better than all the other navigation apps for the unique challenge that is Costa Rican driving!
Google Maps is another popular option, but it lacks user-reported data about traffic jams or the best alternate route. That said, if you're mostly driving around cities, it'll surely help you navigate and plan your road trips.
Don't Rely on Verbal Directions
Here's the fun part about driving in Costa Rica…there are no road/street names or house numbers! The only exception is in San Jose, but generally, street names and house numbers do not exist, which makes finding places an 'interesting experience.'
Locals usually give directions based on landmarks instead of street signs. You'll always have to remain alert and keep your eyes peeled for even the vaguest of location markers. When in doubt, pull into a gas station and regroup!
If you ask for directions, don't be surprised to be told something like, "Go 300 meters north of the blue church, 80 meters west; it's the house before the barking dog with one eye." Seriously.
Avoid Driving at Night
Something we don't recommend. If you can avoid it, don't drive at night. The roads are poorly lit, and if you think dodging potholes during the day is bad enough, it becomes extra dangerous in the dark.
Plus, if you don't know the roads, they can be very unpredictable, with sharp turns and no guard rails. If you do have to travel by night, then don't be afraid to use your high beams and take it slow.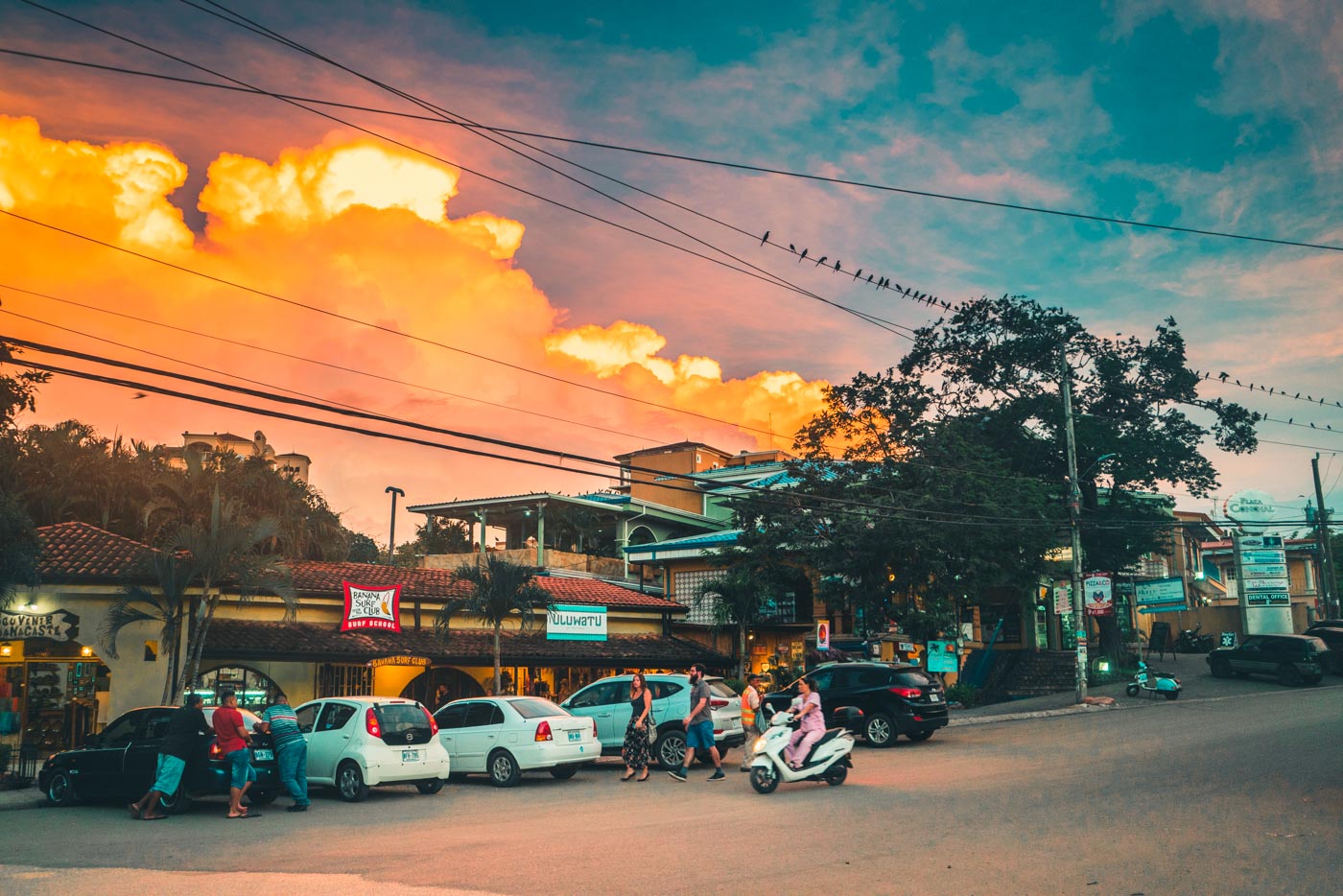 Go Slow at River Crossings
River crossings may be necessary from time to time. Don't panic too much, it's a normal part of driving in Costa Rica, and locals will cross rivers on a daily basis. Some of these routes will only be passable during the dry season anyway.
You can check our monthly guide to the best time to visit Costa Rica and avoid the wettest months.
Of course, don't drive right in! There is some safety measure to take beforehand:
Test the depth by walking across it on foot
Only cross if the level of water is below your air intake
Drive slowly or you risk flooding the engine
Give Way at Bridge Crossings
While on the road in Costa Rica, be on the lookout for a sign saying 'Puente Adelante' (Bridge Ahead). Most of the bridges are just one lane, and determining who has right of way can be difficult.
If you're lucky, there will be a sign saying Ceda el Paso (Give Way). This means that you must yield to oncoming traffic before proceeding onto the bridge. Road signs in Costa Rica are few and far between, but these ones can be very helpful.
Drive Fast on the Beach
In general, driving on the beach in Costa Rica is not allowed. Plus, we do not recommend it as it can severely damage the beach and, potentially, wildlife. Make sure to read the fine print on your liability insurance policy because your insurance might be voided if the vehicle incurred damage while driving on the beach.
If you are driving on the beach, avoid soft sand and always use 4-wheel drive. Keep a fast-steady speed, or you are bound to get stuck in the sand.
Re-fuel Often
Filling up in the cities is cheaper than in smaller towns. Plus, once you are on the road, petrol stations in Costa Rica can be hard to come by.
Remember that distances between destinations are long. If you are running low, make sure you know where the gas stations are on route.
Pass With Great Caution
One thing you'll notice when driving in Costa Rica is that unsafe passing is normal. You'll see some maneuvers that will leave your stomach in your throat most times.
Passing on curves, on double-striped roads, and in areas where visibility is simply impossible is common, even though it is against the law and carries a heavy fine (up to $500).
One nice thing you will encounter though: large trucks will signal to show when it's clear to pass.
Be Prepared for Checkpoints
There are often random traffic checkpoints by traffic police, and if stopped, you will be asked for ID. If you plan on driving while in Costa Rica, you must have a valid driver's license from your home country and a valid passport.
You'll have to show both of these if stopped. Your passport must have a stamp of entry into the country that is not more than three months old.
Be Mindful of Signs (or Lack Thereof)
Be aware that stop signs are not a 4-way stop, so always check before you go. It will really depend on which part of the country you're in as to whether you see roads or not.
Tourist areas will have them, but if you go off the beaten track (which we certainly recommend!), then it's less likely, and if you do see them, they will be in Spanish. It's a worthwhile safety tip to familiarize yourself with common signs so you understand the Spanish wording. This list from the Costa Rica Car Rental Association is a good page to bookmark!
Don't Leave Valuables Inside the Car
We know it's common sense, but it's worth saying anyway: Don't ever leave anything of value in your car. Petty theft is common, and car robberies are known to happen.
Rental cars are marked as such, and while that is handy to declare to other road users that you're not savvy with the road rules, it can also be a big neon sign to thieves.
If you are driving in Costa Rica, particularly in San Jose's slow traffic, be careful not to leave valuables on the seat with the windows open.
Be Mindful of Other Road Users
As we've already mentioned, the roads are not in great condition, and most don't have sidewalks. Beware that there will be pedestrians walking, people cycling, or horse-riding at the sides of the road. It's common to see dogs in or on the side of the road, and it's best to just give them the right of way.
Remember, one of the reasons you're probably in the country is to see the wonderful wildlife and exotic animals of Costa Rica. Be aware that some of that wildlife may wander onto the roads, so always be aware of your surroundings.
Make Sure to Park in the Correct Areas
Parking on yellow lines, or where otherwise restricted, can result in your rental vehicle being "grounded". The vehicle's license plates will be removed, you'll be charged a fine, and the car will have to be towed to the rental agency. Needless to say, this is a huge, expensive headache, so take care to pay attention. It's better to walk a little further from a designated parking spot than get stranded!
The biggest danger on Costa Rican roads is other drivers. It can get a little scary! But, you'll be fine as long as you stay alert, drive defensively, and err on the side of caution.
In the Event of a Car Accident
If you are unfortunate enough to have an accident on the road in Costa Rica, stay with the vehicle if it is safe to do so. For serious incidents, call 911 immediately; otherwise, call the car rental company.
FAQs About Costa Rican Driving
Is it difficult to drive in Costa Rica?
No, the actual driving is the same as anywhere else, but being in tune with the bumpy roads and lack of signage can be a challenge. Be vigilant and follow our tips, and you shouldn't have any issues.
Is it scary to drive in Costa Rica?
Admittedly, it can be. Like we said, other cars on the road will be your biggest obstacle. As long as you're paying attention and keeping your distance, you will be fine.
Is it safe to drive yourself in Costa Rica?
Yes! Renting your own car is the best way to explore the country. Just drive like you would in your home country and stay alert. Should you encounter trouble like a flat tire, it's best to pull over at a gas station or any well-lit populated area if possible. While most people have good intentions and genuinely want to help, there have been instances of tourists getting robbed after their tires were deliberately punctured.
Can foreigners drive in Costa Rica?
Yes, foreigners will just need to double-check if an international driver's license is required or not. It is usually only necessary if the license from your home country is in a different alphabet, such as Mandarin, Arabic, or Hebrew. An international license usually costs around $20 and can be purchased ahead of time in your home country. In any English-speaking country, it's not necessary. You'll just need your current driver's license and a copy of your passport.
Are electric vehicles available for rent?
Electric vehicles are becoming more common, and currently, Costa Rica has over 260 public charging stations. In recent years, Costa Rica has launched its National Decarbonization Plan, which aims for a decarbonized economy by 2050. Part of this plan is to replace all public transportation with electric vehicles and for all private sales to be zero emission by 2050.
While the highest concentration of charging stations is in San Jose, there are several popping up all over Puntarenas and Guanacaste. Before deciding on whether an electric vehicle is suitable for your itinerary, check for charging stations and consider the amount of driving and terrain you'll be dealing with.
Do you have any other tips for driving in Costa Rica?