Costa Rica is a paradise of gorgeous beaches, lush rainforests, and a uniquely pura vida lifestyle. Costa Rica's high season sees over a million visitors from the US, Canada, and Europe seeking relaxation and adventure. But, how safe is Costa Rica?
*This post may contain affiliate links, as a result, we may receive a small commission (at no extra cost to you) on any bookings/purchases you make through the links in this post. As an Amazon Associate, we earn from qualifying purchases. Read our full disclosure
Costa Rica is generally safe for tourists and an overall fantastic eco-tourism destination. Costa Rica has no army and ranks #39 in the world on the Global Peace Index. This makes it the most peaceful country in Central America with low violent crime and virtually no political instability.
With the lowest homicide rate in Latin America, the most common crime tourists face is petty theft. That said, dangers in Costa Rica are not non-existent so you should always be mindful of your surroundings.
After spending several years living in Costa Rica and traveling across the country, here are our top tips and advice for safe travel in Costa Rica.
Traveling Soon?

Here is a list of our favourite travel providers and accessories to help get you ready for your upcoming trip!
Is it Safe to Travel to Costa Rica?
Short answer: yes. Costa Rica is an amazing country with friendly people and low crime rates. If you're concerned about travelling to Costa Rica, look over some common questions and answers below for our insight.
Common Misconceptions About Safety in Costa Rica
Some people may consider Costa Rica to be unsafe due to its Central America location. While Costa Rica is not without crimed, it is generally very safe place to visit and to live. The overall crime rate is relatively low, and most visitors experience no problems during their stay.
While there are some areas that are more dangerous than others, particularly parts of San Jose, most areas of Costa Rica are safe for tourists.
You'll be pleased to know that Costa Rica is NOT overrun with drug cartels: While drug trafficking is a problem in some areas of Costa Rica, it is not a widespread issue throughout the country. Most visitors will not encounter any problems related to drug cartels or drug trafficking.
Is Costa Rica Safe to Travel Alone?
Yes! As long as you apply your good travel sense and avoid problematic situations, Costa Rica is safe to travel alone. However, we always recommend taking extra care when travelling alone. Solo travelers will find it particularly useful to know a few Spanish words before the trip.
Is Costa Rica Safe for Solo Travel?
As mentioned above, solo travelers flock to Costa Rica as it's a safe and sociable solo travel destination. If you plan on traveling solo, take certain precautions to ensure your safety.
Some tips include researching your destination and staying in safe well rates hotels and hostels, keeping your valuables in hidden sight, using common sense, and learning some basic Spanish.
A great way to feel safer while traveling solo in Costa Rica is to join a tour.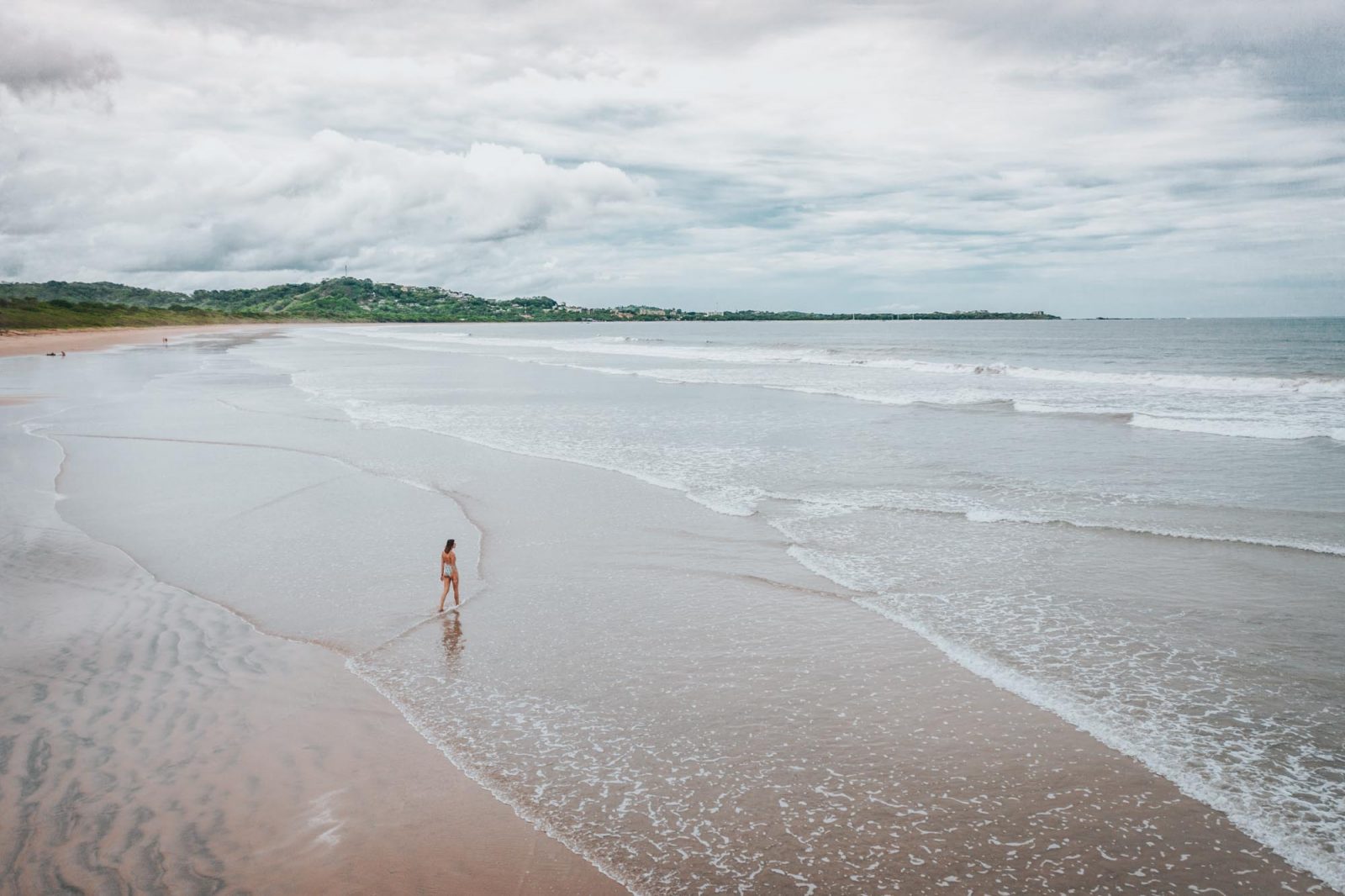 Is Costa Rica Safe for Solo Female Travelers?
Yes, Costa Rica is generally safe for solo female travelers, however it's important to always exercise a degree of extra caution.
Avoiding isolated areas and opting to stay at hostels with other travelers is a great way to keep personal safety in mind. Unfortunately, sexual assault is a reality in Costa Rica, just like in other countries, so women should always be mindful of their surroundings and take extra care when traveling alone.
Is Costa Rica Safe for Americans?
Absolutely! Costa Rica is a haven for expats so American travelers will feel safe across the country. Though we recommend making an effort to learn, you don't need to speak Spanish fluently to enjoy Costa Rica.
Is Costa Rica Safe for Families?
Yes, Costa Rica is an excellent safe travel destination for families. Costa Ricans are very family-oriented and there are lots of family-friendly activities in Costa Rica suitable for kids of all ages.
Is Costa Rica Safe for LGBTQ+ Travelers?
Generally speaking, LGBTQ+ travelers are safe and welcomed in Costa Rica. In fact, Quepos and Manuel Antonio are actually popular gay travel destinations. Homosexuality is legal and same-sex marriage has been recognized in Costa Rica since 2015.
There are a number of LGBT-friendly businesses, hotels, and activities in Costa Rica that cater specifically to LGBT travelers. These can be a great resource for connecting with the local LGBT community and finding like-minded travelers.
Compared to other Latin American countries, Costa Rica is progressive but not quite at the same level as North America or Europe. There are still some areas of Costa Rica where discrimination and harassment of LGBT individuals can occur, particularly in more rural or conservative areas.That said, for the most part, LGBTQ+ travelers shouldn't have any issues while traveling in Costa Rica.
Covid in Costa Rica
Since the beginning of the pandemic, Costa Rica has been committed to protecting residents and tourists alike. Currently, Costa Rica is open for travel and worldwide tourists are welcome. As the tourism industry had bounced back, travel restrictions, business closures, and driving restrictions in Costa Rica have been completely lifted.
You can read the latest Costa Rica Covid-19 information HERE.
Costa Rica Travel Safety by City
Is Quepos, Costa Rica Safe?
Quepos is the gateway to Manuel Antonio National Park and a popular destination for tourists. Because of this, the Pacific Coast town sees its fair share of robberies. It's still a safe place to visit, just exercise extra caution at night.
Is Uvita, Costa Rica Safe?
Uvita is a small town with paid beach access that's regularly patrolled. The area around Punta Uvita has had some issues with robberies in the past. Just keep your personal belongings in sight and avoid bringing anything unnecessary or valuable to the beach or waterfalls.
Is Santa Teresa, Costa Rica Safe?
Santa Teresa is super laid back and very safe. It's a popular destination for solo travelers and not a big hotspot for violent crime.
Is Guanacaste, Costa Rica Safe?
Yes, the region of Guanacaste is, in general, a safe part of Costa Rica. Towns like Tamarindo and other bustling tourist destinations is where petty theft and robberies are most common. Smaller lesser-known destinations see even less crime.
Is Dominical, Costa Rica Safe?
Similar to Uvita, Dominical has a laid-back beach town vibe that's considered to be fairly safe. Like anywhere, don't bring unnecessary valuables to the beach and be aware at nighttime.
It's worth noting that one of the biggest dangers in Dominical is actually the rip tides -strong currents of water that can be dangerous for swimmers and surfers. Be mindful of the ticed before enting the ocean, avoid swimming alone, and remain calm if caught in a rip tide, swimming parallel to the shore until you're out of the current.
Is Manuel Antonio, Costa Rica Safe?
Yes, Manuel Antonio is generally considered safe for visitors. The biggest danger in Manuel Antonio, as with many tourist destinations, is petty theft and pickpocketing. This can occur in crowded areas such as park entrance, bus stops, and public transportation. Be aware of your surroundings, keep your valuables secure, and avoid leaving them unattended in public places or visible in your car while you are out exploring the National Park or enjoying the beach.
When visiting Manuel Antonio National Park, plan ahead – buy your tickets online at SINAC website and use only official Manuel Anotnio parking lot. Small-time ticket and parking scams are common. Overpriced or uncertified guides in the park cab also lead to a disappointment.
Is Puntarenas, Costa Rica Safe?
Like other rural areas, Puntarenas sees very little crime in Costa Rica. Use your common sense when visiting the port town but note that violent crime is quite rare.
In the last three years, the rates of petty crime have gone up. While many people in Puntarenas are worried about being robbed, actual instances of it are still relatively rare. Just use common-sense precautions just like you would anywhere else.
Is Jaco, Costa Rica Safe?
Jaco is known as a party town and crime in Jaco, Costa Rica is usually linked to that. There are instances of drug trafficking, robberies, and prostitution, but these things are easily avoidable. We don't love Jaco and generally do not recommend it as a destination to visit in Costa Rica, but it's still a popular tourist destination, especially for younger travelers.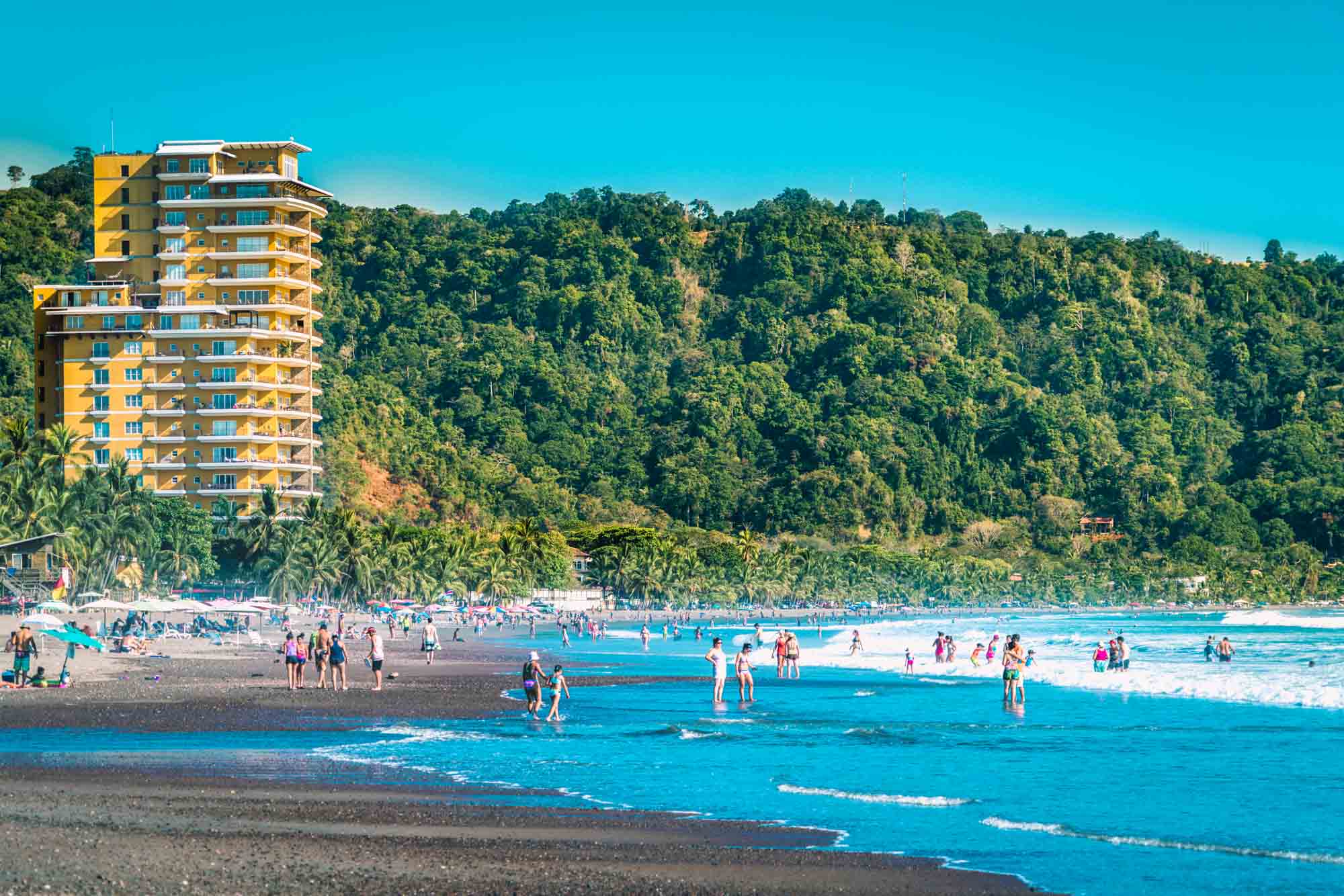 Is San Jose, Costa Rica Safe?
Out of all the towns and destinations in Costa Rica, the capital city of San José has the highest Costa Rican crime rate. Particularly in the downtown area, where you should avoid walking alone at night.
In March of 2023, the US Embassy released a security alert, as violent crime has been on the rise, and particularly in San Jose. The Embassy has urged people to stay vigilant, especially when entering or leaving buildings, to avoid walking around at night, and to limit the amount of valuables people carry with them.
Is Costa Rica's Caribbean Coast Safe?
Costa Rica's Caribbean Coast and the province of Limón do have higher crime rates than the rest of the country. That's not to say you shouldn't visit, for the most part, the region is also perfectly safe for tourists. Do exercise caution in Puerto Viejo and avoid being alone at night. Especially for females, try to stick with a group and take a taxi where possible.
Is Drake Bay, Costa Rica Safe?
Of the many tourist destinations in Costa Rica, Drake Bay is considered to be one of the safest. It's off the beaten path and takes some planning to get to, so it comes off as a less convenient score for anyone with ill intent. It also helps that Corcovado National Park, one of Drake Bay's biggest draws, must be accessed on a guided tour.
The usual warnings about not leaving your belongings unattended and using your common sense still apply, but you can let your guard down to a reasonable extent here.
Let's get to some specifics…
Costa Rica Safety Tips
Always stay alert and be vigilant
Lock your doors no matter what hotel/Airbnb/resort you are staying at
Lock the doors on your car and roll up your windows whenever you leave
Don't wear flashy jewelry or carry expensive items (phones and cameras are fine)
Don't leave your valuables unattended, especially at the beach
Don't leave valuables in sight in your parked rental car. If you park your car at an official or unofficial parking lot and someone is watching your car for you, expect to tip them.
Don't carry a lot of cash on you and don't leave it hiding in your backpack in your hotel room either. We recommend using credit cards where possible.
Don't walk alone on the streets, on the beach, or in dark alleyways—especially at night
Avoid downtown San Jose at night
Take Uber instead of taxis where possible as you're less likely to be scammed
If you do take a taxi, be sure to only ride in licensed taxis. They are usually red with a yellow triangle on the door.
Book tours on official websites and not from peddlers on the beach
Exchange money at the bank to get the best rate. If your options are between a bank or an ATM, opt for the bank.
Don't drink cheap liquor. Methanol poisoning in Costa Rica has been an increasingly common occurrence in recent years. Chances are that when prices are unbelievably cheap, there's a reason. Methanol poisoning can cause headaches, nausea, vomiting, blindness, and even death. Find a list of common sugarcane alcohols to avoid here.
Get a local SIM card with Kolbi or Claro to have service for calls, maps, and translation. Alternatively, if your phone is compatible, consider buying an eSIM (embedded SIM). eSIMs provide a more convenient and flexible option for mobile device users. With eSIMs, users can switch between carriers and plans without having to physically change their SIM card. They are also more eco-friendly, as they eliminate the need for plastic SIM cards, and provide improved security as they are harder to tamper with or remove
Other Info and FAQs: Costa Rica Travel Advice
Costa Rican Police
The main police force in Costa Rica is called El Organismo de Investigación Judicial (OIJ), or Judicial Investigation Police in English. They are generally friendly and helpful to tourists but don't get much done outside of that.
If you have something stolen or damaged, you should report it to the OIJ but don't expect that the item will be found. Your best bet is to then use the paperwork to claim it on your insurance.
Is it Safe to Eat Street Food in Costa Rica?
This is an area where your common sense comes in handy. If you see a stand that looks dirty or has food sitting out uncovered all day, you should probably skip it. On the other hand, local markets often have great produce and snacks that are visibly fresh and delicious.
Feeling like a coconut from the side of the highway? Go ahead! These are perfectly safe as they are typically opened right in front of you.
But think twice before jumping on a cheap serving of ceviche from the trunk of a car, particularly if you are driving by later in the afternoon. While that ceviche was probably fresh and delicious this morning, it's likely going a bit off by late afternoon.
Is Tap Water Safe to Drink in Costa Rica?
Drinking tap water in Central America can often be a gamble. Generally, tap water in Costa Rica is safe to drink. The water treatment systems in Costa Rica are generally effective in removing harmful bacteria and other contaminants from the water.
Most tap water is Costa Rica, especially in smaller towns and communities, comes from deep wells. It's generally clean but may be high in minerals, such as calcium. This is particularly prevalent on the Nicoya Peninsula and in parts of Guanacaste. For an average visitor, high calcium content is actually not a concern at all, but for elderly people, or those with kidney issues, this can be problematic.
In general, our advice on drinking tap water in Costa Rica is this.
If you are a healthy adult with no obvious stomach sensitivities, tap water is safe to drink throughout the country. For kids, elderly travelers, or those with digestive imbalances, we recommend using filtered water.
To avoid single-use plastic bottles, we recommend bringing a reusable water bottle like a Hydroflask for drinking water. Having a SteriPen or self cleaning LARQ Bottle is a safe bet for clean, sterilized drinking water.
Not sure about the water safety in Costa Rica? The solution does not have to be buying plastic water bottles. We recommend this great personal filter straw that can be used as a straw on its own or with the included filter bag. It uses carbon media to filter 99.9% of bacteria and other pathogens in water. It's a great eco-friendly alternative to buying bottled water and a perfect way to make sure you never have to worry about water safety again!
Is it Safe to Drive in Costa Rica?
Absolutely—thousands of tourists from the US travel to Costa Rica and easily drive across the country. Most roads in Costa Rica are paved so if you're an experienced driver, you shouldn't have any issues. Just keep in mind that speeds are posted in km/h and not miles.
It's worth doing some research on car rental companies ahead of time and opting for reputable companies. And if you happen to get into a car accident, be sure to contact your rental company immediately. Car insurance is mandatory when renting a car in Costa Rica.
Make sure you've at least looked over the driving route before you leave, keep the windows and doors locked, and don't leave any valuables in the car, even if you think they're safe. Use secure parking facilities whenever you can, and if you get a flat tire, don't pull over in the middle of nowhere unless you have to. This is all even more important if you're in a big city, like San Jose.
Mosquitos, Zika, and Dengue in Costa Rica
Costa Rica has many resident mosquitoes but thankfully there is no Zika. However, there is dengue and Chikungunya, though they are rare and unlikely to be caught. Cover up with loose layers and wear Reef Safe Sunscreen whenever you're outdoors.
Mosquito repellent is a must for any trip to Costa Rica. We recommend the non-DEET variety to ensure that your repellant is not harmful to the environment.
Swimming & Riptides in Costa Rica
Being surrounded by ocean makes Costa Rica an amazing swimming and surfing destination. A few things to remember is that most Costa Rican beaches don't have lifeguards so you're always swimming at your own risk. In particular, if you see surfers hitting waves in front of you, it's probably not a great swimming spot.
Riptides are prevalent and very serious. They cause 80% of drowning deaths across the country. Check to see if you feel a current in knee-deep water before venturing out. If you do get stuck in a riptide, stay calm and try to float your way parallel to the shore to escape its grasp.
Hiking and Wildlife Safety in Costa Rica
With dozens of National Parks all over the country, there is no shortage of hiking spots in Costa Rica. Many trails in National Parks throughout Costa Rica is accessible without a guide and enjoyed for a small fee. However, if you are planning on visiting more remote areas or hiking outside of teh designated National Park trails, then going with a group or with a guide is a great way to enjoy the wilderness and stay safe.
Be mindful of animals, particularly snakes, as they can be poisonous and quite dangerous. Always follow posted guidelines when visiting rainforests and national parks.
Public Transportation Safety
When riding public transport, never leave your belongings unattended and always pay attention. Particularly on buses in San José and even at the bus station itself. There are many long-range buses between towns that are convenient but can often be uncomfortable. They're usually hot and packed with no AC but still serve as a good low-cost travel alternative.
Namely, Alfaro is the best and Tralapa is a decent option too. We often take these to and from Guanacaste from San Jose.
Bus stations and buses are generally safe during the day, and if you are travelling in a group, they are mostly fine at night as well. Solo travelers should stick to daytime travel and females should be particularly cautious if traveling on their own.
What to do in an Emergency in Costa Rica
If you find yourself in an emergency situation in Costa Rica, there are several steps you can take:
Call for help: Dial 911 to reach emergency services such as the police, fire department, and ambulance service.
Seek medical attention: If you're injured or in need of medical attention, seek help from the nearest medical facility or hospital. If you're staying at a hotel or resort, they may be able to assist you in finding medical help.
Contact your embassy: It's always a good idea to contact your embassy or consulate in Costa Rica for further assistance in an emergency.
Importance of Travel Insurance
Buying insurance before your departure is an essential step in planning your Costa Rican holiday. We can't stress enough the importance of travel insurance, especially in a country like Costa Rica. Whether you just plan to hang out on the beach, visit the National Parks, do a little bit of hiking, or go extreme (think surfing, scuba diving, or waterfall rappeling) being protected on your travels is an irreplaceable peace of mind.
We learned about the importance of travel insurance the hard way, when a chill surfing session on Playa Avellanas left Oksana with a broken leg. Read the full story HERE!
Needless to say, now we never travel without coverage.
Don't leave your home without Travel Insurance!

From the US? We recommend Allianz Travel Insurance, a world leader in travel protection and our trusted Travel Insurance partner for the last 5 years. Allianz offers Single Trip and Annual Travel Insurance Policies that include medical coverage, trip cancellation, rental car insurance and more! (Benefits vary by state and by plan, so read your policy carefully!)

Not a US resident? Consider Safety Wing, a budget friendly travel insurance provider with travel insurance plans for Digital Nomads and travelers from all around the world.
Petty Theft
Petty theft is the most common Costa Rica crime that affects visitors. It's one of the safest countries but robberies can still happen anywhere, in cities, small towns, and even in your Airbnb. If you are getting robbed, give them your money and phone—it's not worth getting hurt over $1000. Immediately report the incident to the police station and claim it on your insurance.
International Embassies in Costa Rica
If you need travel documents or legal advice, contact your country's embassy.
US Embassy Costa Rica
Calle 98 Vía 104, Pavas
San José, Costa Rica
Phone: (506) 2519-2000
Website
Canadian Embassy in Costa Rica
Behind the "Contraloría" in the Oficentro Ejecutivo La Sabana
Building 5, Third floor
San José, Costa Rica
Phone: (506) 2242-4400
UK Embassy in Costa Rica
Edificio Centro Colón,
Paseo Colón and Streets 38 and 40
Apartado 815 – 1007
San José, Costa Rica
Phone: (506) 2258-2025
Website
All in all, Costa Rica is an amazing place and a safe country for any traveler. Applying your good travel sense and avoiding dangerous situations is your ticket to a safe and enjoyable visit.
Do you have any travel advice for Costa Rica that we missed? Let us know your best tips for travel safety in Costa Rica in the comments below!