Directly to the north of the town of Tamarindo on the Pacific Coast of Costa Rica, you'll find Playa Grande, one of the finest beaches in the country. Much of the area is a marine reserve and fiercely protected due to a variety of wildlife species that call Playa Grande home, particularly turtles.
*This post may contain affiliate links, as a result, we may receive a small commission (at no extra cost to you) on any bookings/purchases you make through the links in this post. As an Amazon Associate, we earn from qualifying purchases. Read our full disclosure
Traveling Soon?

Here is a list of our favourite travel providers and accessories to help get you ready for your upcoming trip!
Most people come to Playa Grande to either surf or see leatherback turtles that famously nest here. Combine that with a little relaxing in the sand, and you'll have a few perfect days in Playa Grande, Costa Rica.
When to Visit Playa Grande, Costa Rica
While you can visit Costa Rica any time of year, it's best to avoid the middle of both the wet season (May-November) and the dry season (December-April).
The height of the wet season will be a bit too rainy to enjoy time at the beach and the middle of the dry season will see crowds of tourists and high prices. Visiting in the shoulder period of either season is the best idea.
If your main motivation for visiting Playa Grande, Costa Rica is to see the sea turtles, you'll need to plan your visit accordingly.
The months between October and May are considered the Costa Rica turtle season. This is when the turtles come ashore to lay their eggs, and although it's an incredible phenomenon, the area is diligently protected during this time.
Things to do in Playa Grande, Costa Rica
Spot Leatherback Turtles
For most, seeing the leatherback turtles is the highlight of a visit to Playa Grande. These are the largest of all sea turtles and quite a sight to behold if you're lucky enough to time your visit with a turtle hatching or turtle egg-laying season.
During the turtle hatching season leatherback turtles at Playa Grande only come ashore at night to lay their eggs. If you want to see them nesting on the beach, you'll need to book a tour with a professional guide at the Parque Nacional Marino Las Baulas (Las Baulas National Marine Park in English).
The Marine Park covers approximately 175 km² of the beach and waters just off the coast of Playa Grande. The park doesn't have a good user-friendly website or many English speaking staff, so your best bet is to book a tour through your hotel or a tour operator in town.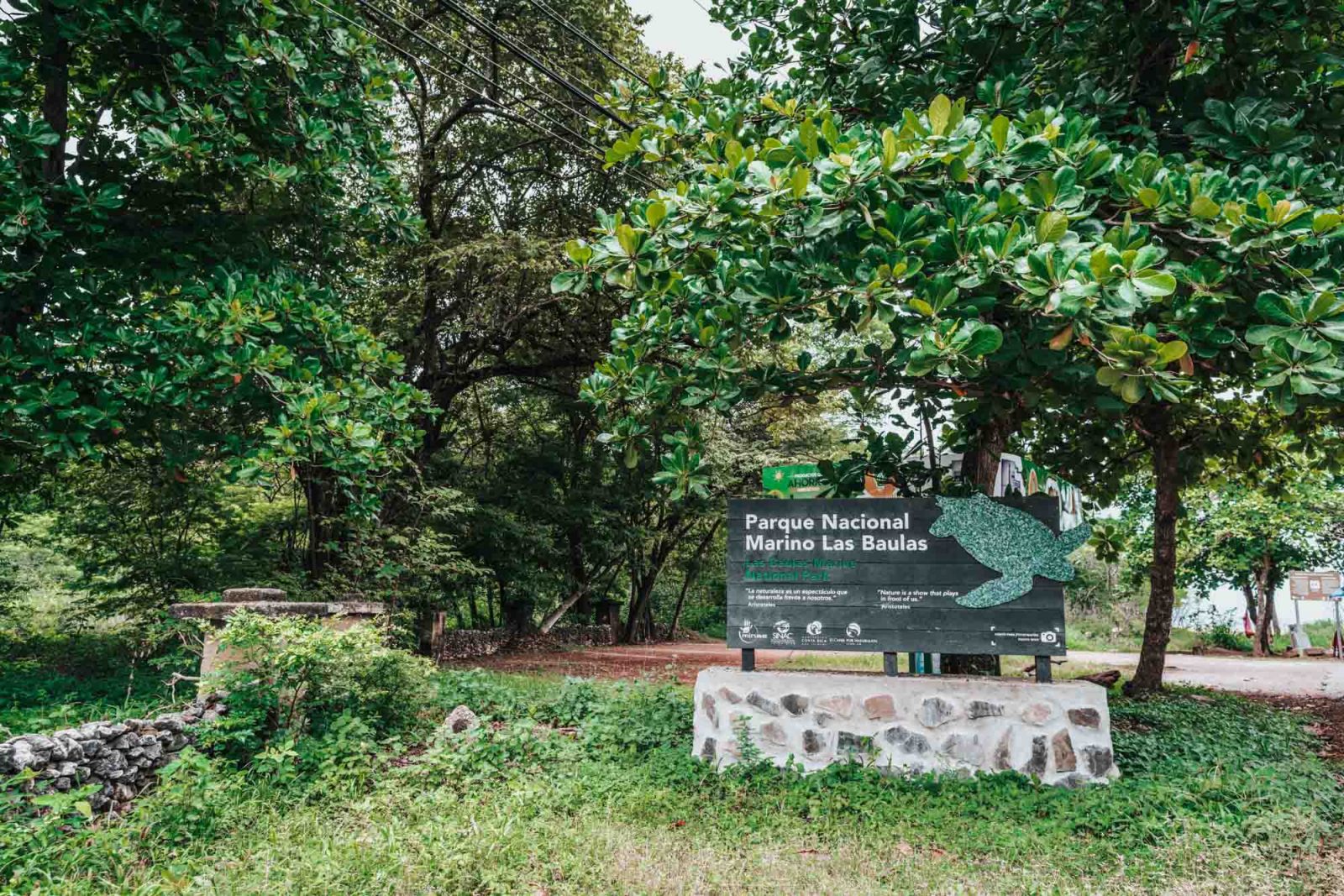 Since the leatherback turtles are so endangered, they need to be cared for by not only the community but also by visitors. As a responsible traveler, make sure you research your tour company and confirm that they operate in a sustainable, ethical way before booking Costa Rica turtle tours.
Go Surfing
Playa Grande's second claim to fame is surfing. There are some amazing waves here that are, depending on the tide, suitable for both beginners and seasoned wave riders. It's a great place to take lessons if you've never tried surfing before.

Start during low tide when the waves are at their calmest. As you improve, move to high tide where the waves can get monstrous at times. Or, if you'd rather, simply sit on the beach and watch how the pros do it.
Enjoy the Beach
Not a surfer? No stress! Playa Grande is a beautiful beach for a relaxing day in the sun. It's long and wide and while it doesn't offer a lot of shade, there is plenty of space to stretch out and catch some rays or go for a long walk along the shore to enjoy the natural beauty of this area.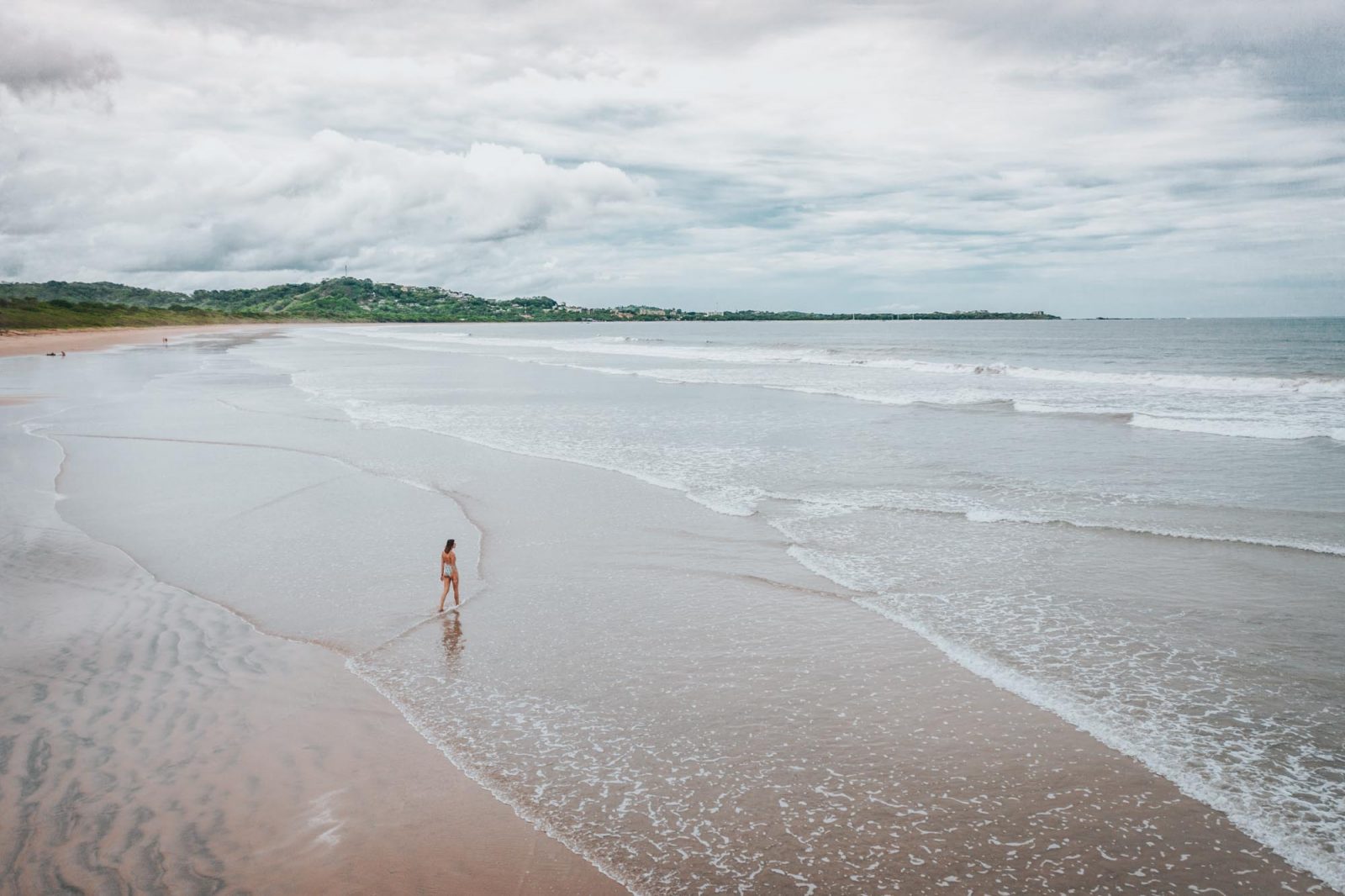 Check out the Community Night Market
The weekly Community Night Market is a great way to learn about local producers and feel the rhythm of this sprawled out town. Expect local vendors, cheap eats, live music and family entertainment. The market is hosted by Las Olas Beach Club and takes place every Wednesday from 6pm-9pm.
Check the Las Olas Brewing Facebook Page for the latest info, if you are visiting in the Green Season, as the market does not run in the low season.
Join a Beer Tasting Experience
Las Olas Brewing company has recently started running Beer Tasting Tours that allow you to learn more about the craft brewing process and get a local insight into life in Playa Grande.
The tour starts at the brewery and includes some awesome local experiences like a visit to the local market (on select days) or a local pub. Think of this as an opportunity to spend an evening with a local who can give you true insight into everyday life in Playa Grande.
Visit Tamarindo
If you're looking for something a little more upbeat than the peaceful beaches, Tamarindo might be just what you need. Playa Grande's neighbouring town is a big hit among expats and locals alike, and there's a buzzing atmosphere here that gets even more charismatic when the sun goes down.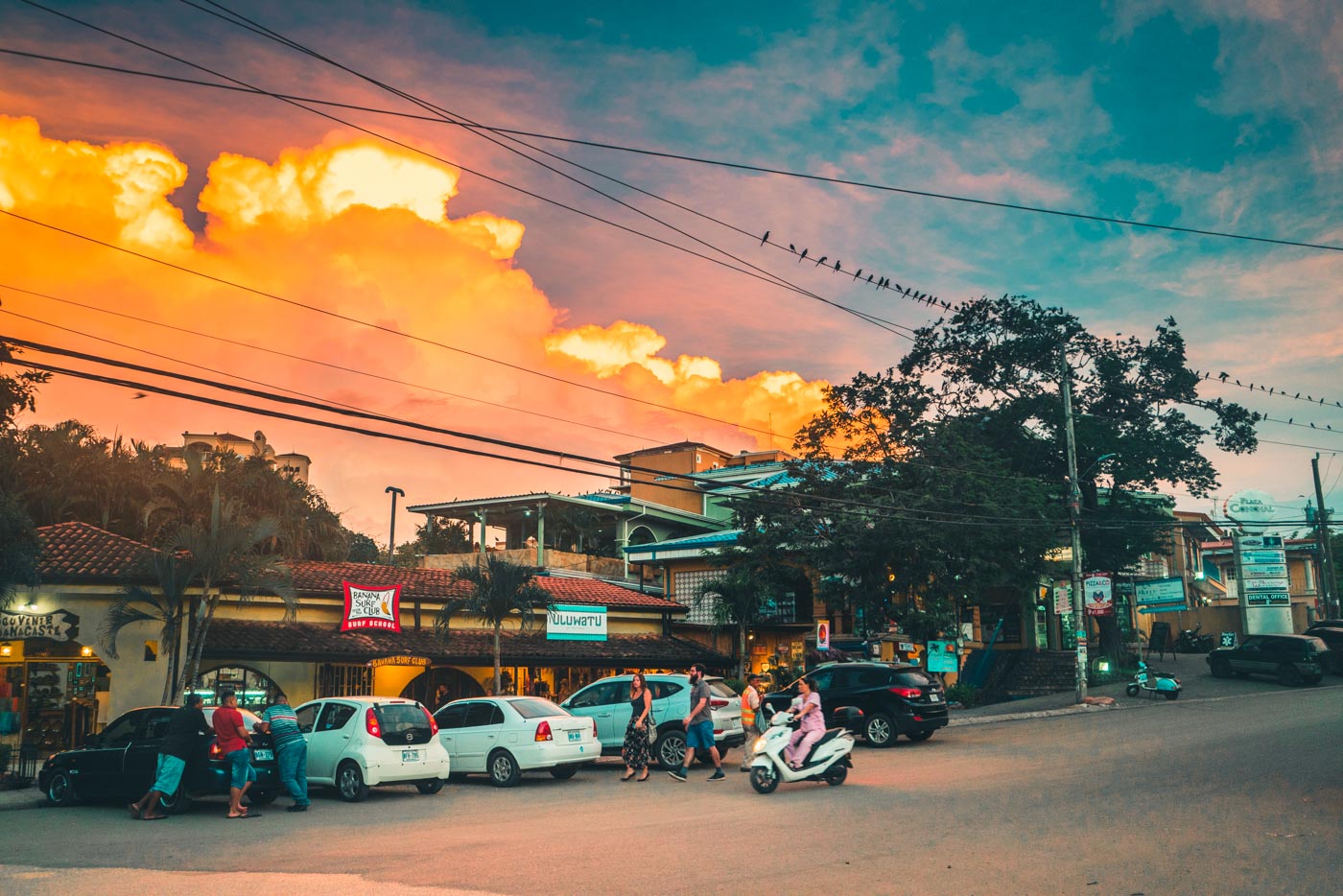 If you're looking for nightlife, this is where you should go. Tamarindo also offers a plethora of other things to do in the area you can take a variety of nature tours to national parks, waterfalls, and rivers, or spend the day snorkeling and sailing.
Where to Stay in Playa Grande, Costa Rica
RipJack Inn:

Being one of the most sustainable hotels in the area,

RipJack Inn

is involved in environmental efforts as well as a community project called

Pack With a Purpose

. With surfing, yoga, treetop dining, and more, you'll be spoiled at this beautiful yet affordable hotel.

Playa Grande Surf Camp: On the south end of Playa Grande, you'll find Playa Grande Surf Camp, an awesome little hotel that is all about surfing. You can take lessons, rent surfboards, or simply book a cozy room right by the sea at this great hotel.
Where to Eat and Drink in Playa Grande
Cafe Mar Azul:

For some

healthy and traditional Costa Rican food

, try Cafe Mar Azul. They serve breakfast, lunch, and dinner, and you can always order one of their fresh cocktails or fruit smoothies to go with your meal.

Green Papaya:

Green Papaya is a taco restaurant with

lots of delicious, wholesome options

. They have a

separate vegan menu if you want to eat a bit more eco-consciously.

Pure Vegan:

Pure Vegan is the

only completely vegan restaurant in Tamarindo

. It has a number of healthy Mexican and Asian dishes to pick from, including burritos, curries, and noodle soup.
How Long Do You Need to Spend at Playa Grande?
We'd suggest at least two days at Playa Grande, Costa Rica in order to dedicate a full day each to the surfing and the sea turtles. Beyond that, you can add as many days as you want to enjoy the beach, visit Tamarindo, swim, or take day trips to nearby national parks.
If you're spending any time on the beaches of Guanacaste, then Playa Grande is not to be missed. Between the sea turtles and the nearly perfect waves, this is one beach that is famous for a good reason.
What's your favourite beach in Costa Rica?