Tamarindo is one of the most popular tourist destinations in Costa Rica. With an awesome beach, a pulsating nightlife, great food, and tons of activities to choose from. Without a doubt, this small town draws in travelers from all walks of life. Tamarindo is a popular hotspot for backpackers, couples, families and everyone in between. It's no wonder people are looking for the best hotels in Tamarindo, Costa Rica.
*This post may contain affiliate links, as a result, we may receive a small commission (at no extra cost to you) on any bookings/purchases you make through the links in this post. As an Amazon Associate, we earn from qualifying purchases. Read our full disclosure
Personally, we have a love-hate relationship with Tamarindo. We really enjoy the town in the quiet season and avoid it at all costs during the high season. In our opinion, Tamarindo gets too busy and too overcrowded so we prefer to hang out in a quieter area, like Playa Avellanas, just south of Tamarindo.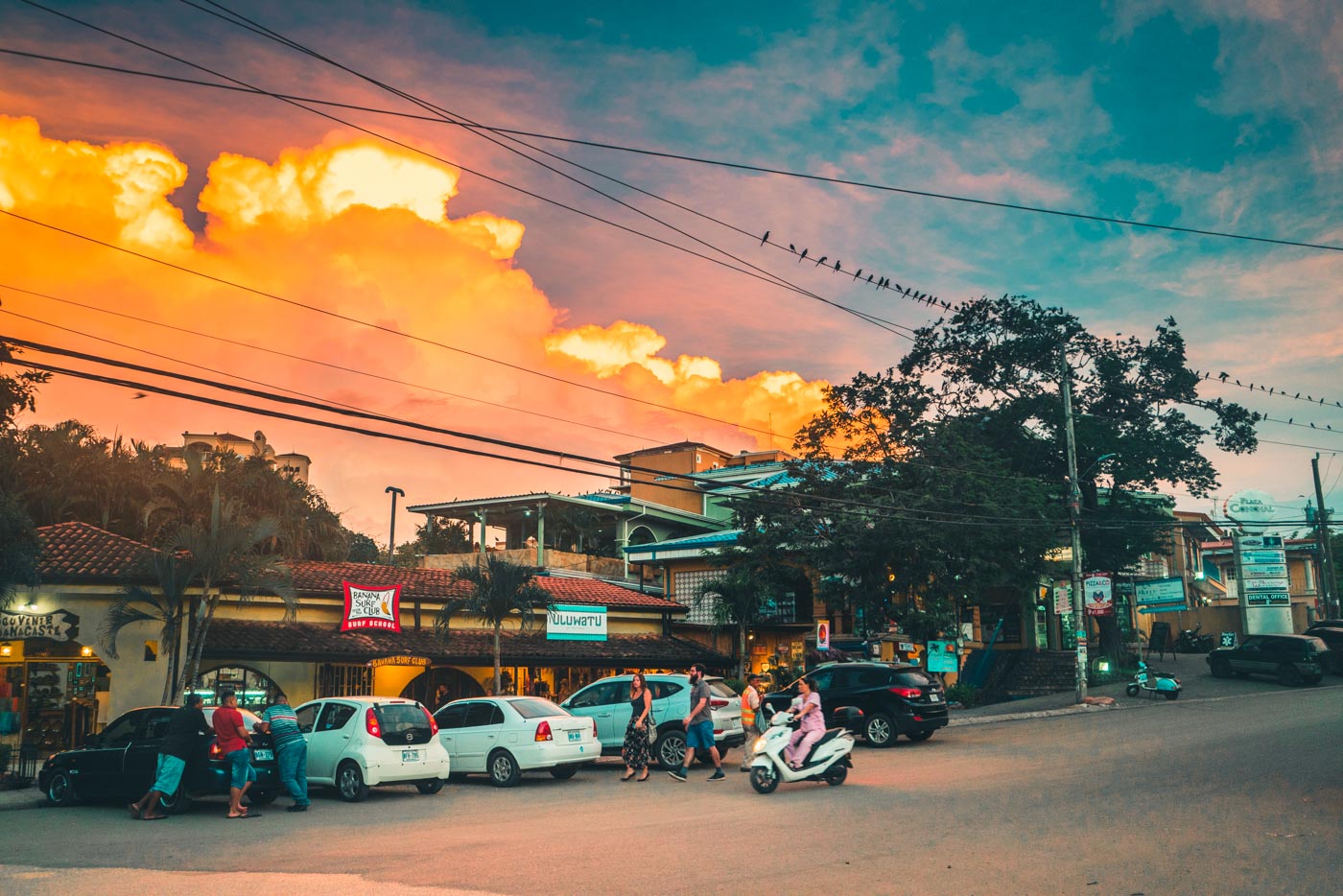 Traveling Soon?

Here is a list of our favourite travel providers and accessories to help get you ready for your upcoming trip!
No matter what time of the year you decide to visit, planning a trip to Tamarindo can be a bit more stressful. With more than 500 accommodation options in town, it's very hard to know where to stay.
Luckily, with all the time we've spent in the area, we know a thing or two about the best hotels in Tamarindo, Costa Rica. If you're wondering where to stay during your visit, this article is for you. So, we've rounded up the best hotels in Tamarindo that are not only affordable and great but also do their part in being eco-conscious.
Best Hotels in Tamarindo, Costa Rica
Best Western Hotel
Firstly, The Best Western Hotel in Tamarindo is affordable and comfortable. With a beautiful pool overlooking the ocean and an on-site restaurant and bar, you'll find everything you need to have a wonderful vacation without even leaving the property.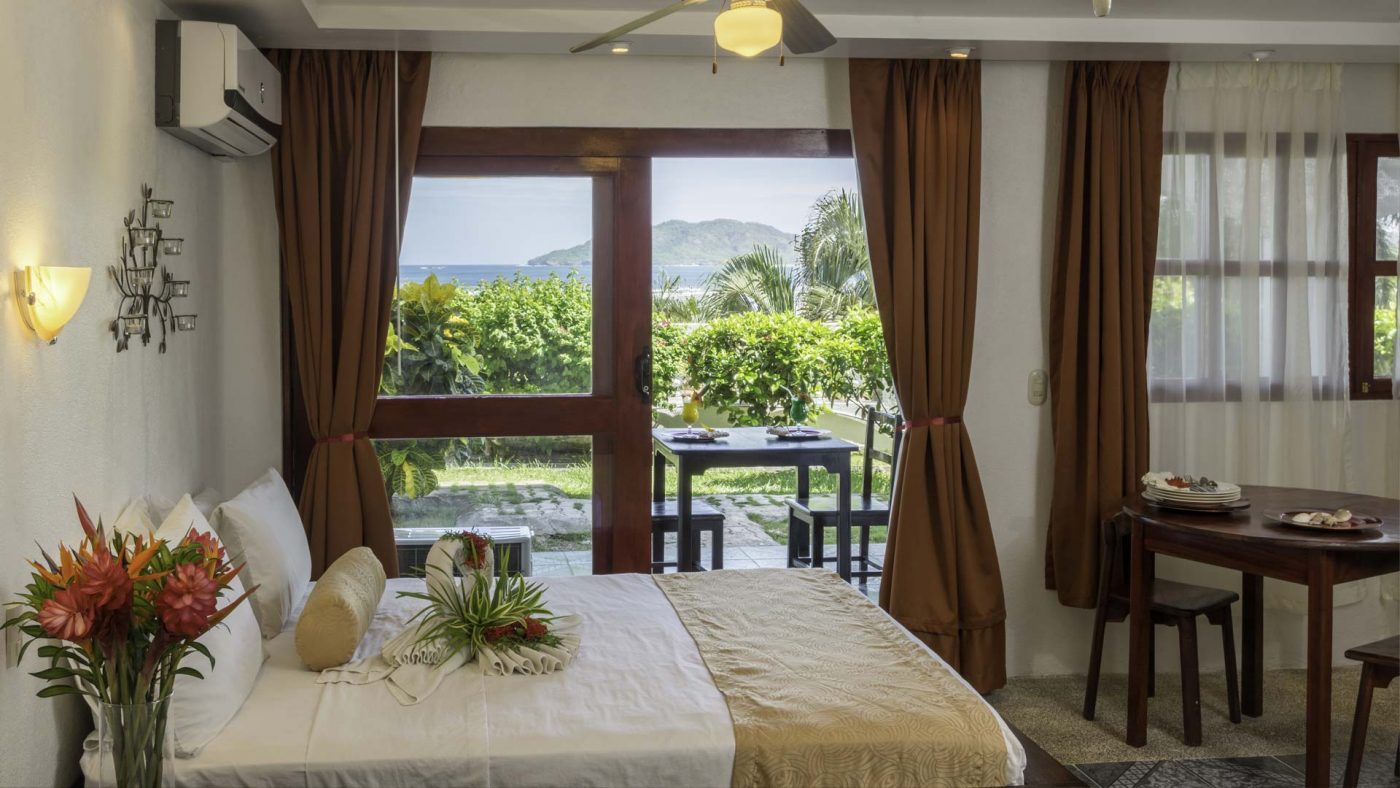 Secondly, despite being a part of a hotel chain, the Best Western in Tamarindo does a great job when it comes to sustainability. This hotel is leading the way in the areas of waste reduction and responsible resource consumption. In addition, they also work on a number of community service projects, including a food donation program.
Residencias Luna Llena
If you're looking for charming yet casual accommodation in a great location, then Luna Llena is one of your best choices for hotels in Tamarindo, Costa Rica. It retains a guesthouse feel while still having all the amenities of a fancy resort, including a wonderful pool with a swim-up bar.
Moreover, Luna Llena is committed to some great sustainability endeavours. They asses their progress each year and make changes to further decrease their carbon footprint. They have strict standards for energy conservation, water consumption, and reducing/recycling. Above all, they also participate in the "Pack for Purpose" program.
JW Marriott Guanacaste Resort and Spa
If you're looking for eco-friendly luxury, this place has you covered. The JW Marriott Guanacaste Resort and Spa is a 5-star hotel located at Mansita Beach within Hacienda Pinilla, a gated community about 10 mins south of Tamarindo. It's less central location makes it the perfect place to escape and relax.
There are 7 different restaurants on-site at the JW Marriot, making your food choice easy each night. You will also have access to their full-service spa and a magnificent pool. Although it's quite a lavish place, it's still eco-friendly, making it one of our top picks for eco-hotels in Tamarindo, Costa Rica.
Cala Luna Luxury Boutique Hotel
Cala Luna is another great hotel located just outside of the Tamarindo town centre, at Playa Langosta. This hotel is all about wellness. Most importantly, you can participate in yoga classes or enjoy such spa treatments like oil massages, reiki, acupuncture, and sound therapy. The rooms are beautiful, with many of the villas opening up to an enclosed yard with a private pool.
Along with amazing luxuries, Cala Luna also does well with their sustainability practices. Their on-site restaurant is known for its locally sourced and fully organic menu. All ingredients are either grown on the property or sourced from locals in the neighbourhood. At the Cala Luna, there is also a hedge labyrinth, a unique feature for hotels in Tamarindo, Costa Rica.
Eco-Friendly Hostels in Tamarindo
If you're a budget traveler or solo backpacker, you may want to consider a hostel as opposed to one of these hotels in Tamarindo, Costa Rica. The great news is, you can bunk on a budget while still doing good for the environment.
Selina Hostel
Selina is a hostel chain that can be found all over Central and South America as well as in selected locations in Europe, the Middle East, and North America. Without a doubt, Selina is famous worldwide as a leader in excellent hostels.
At Selina Tamarindo hostel, you'll have the choice of a dorm or private room and have access to an awesome pool while being just steps away from the beach. There are a number of surf instructors at the hostel. Therefore, you can easily take a lesson during your stay.
Undoubtedly, the hostel chain is committed to giving back through their "Selina Gives Back" volunteer program. Through this, they contribute to such causes as reforestation, beach cleanups, and environmental education.
Pura Vida MINI Hostel
Just around the corner from Selina, you'll find the Pura Vida MINI Hostel, which is an excellent choice for those on a tight budget. The hostel is a casual, no-frills place, but it has all the amenities needed for a comfortable stay.
Also, it boasts the TripAdvisor GreenLeader certification on the platinum level for its recycling program, eco-friendly cleaning products, upcycled building materials and more.
While you certainly have a plethora of choices for great hotels in Tamarindo, Costa Rica, these are the ones we keep coming back to time and time again. We wouldn't hesitate to recommend them to anyone looking for excellent Tamarindo accommodation.
Have you ever been to Tamarindo? What is your favourite hotel in the area?