*This post may contain affiliate links, as a result, we may receive a small commission (at no extra cost to you) on any bookings/purchases you make through the links in this post. As an Amazon Associate, I earn from qualifying purchases. Read our full disclosure.
Even before we quit our jobs and decided to travel full-time, travel was a huge part of our lifestyle. We planned trips every chance we would get. Long weekends, extra long weekends, sick days turned into elongated weekends, Christmas holidays, Easter holidays, you name it! So when we heard the stats from the Vacation Confidence Index released by Allianz Travel Insurance, we were in a bit of a shock.
The stats showed that
More than 57% of Americans did not take a leisure trip longer than four nights in the past year.
Over a 1/3 of Americans took their last vacation more than two years ago
Over half of Americans have not vacationed in more than a year
But! Almost three-fourths (72%) of Millenials took at least one "micro-cation" (a trip shorter than 5 nights) in the last year.
Turns out that "micro-cationing" is the new trend and for good reason. Just because you don't have a lot of vacation time doesn't mean you can't go somewhere new and very exciting!
One of the best times to take a "micro-cation" is during the fall when most tourists are staying at home, going back to school, or focusing on preparing for the holidays. Prices tend to be lower, crowds are usually thinner, and the weather is often still good enough to enjoy wherever you're going.
If these stats have got you thinking about taking a micro-cation this fall, check out our recommendations for the best fall weekend getaways from the USA.
Best Fall Weekend Getaways to Take This Year
Cartagena, Colombia
Travel Time: With daily nonstop flights from New York, Chigaco, and Florida that range from 3-5 hours, it can be visited for a weekend getaway easily.
Why Go: Cartagena, Colombia is a great place to visit for fall weekend getaways. The weather is perfect in September and October and the crowds are diminishing from the hot summer months. In Cartagena, there are tons of things to do in the city as well as nearby. The old colonial parts of town are colourful and enchanting for leisurely strolls. The beaches are pristine and the food is amazing. There are a number of great day trips from the city as well including boat rides to paradise islands in the Caribbean Sea.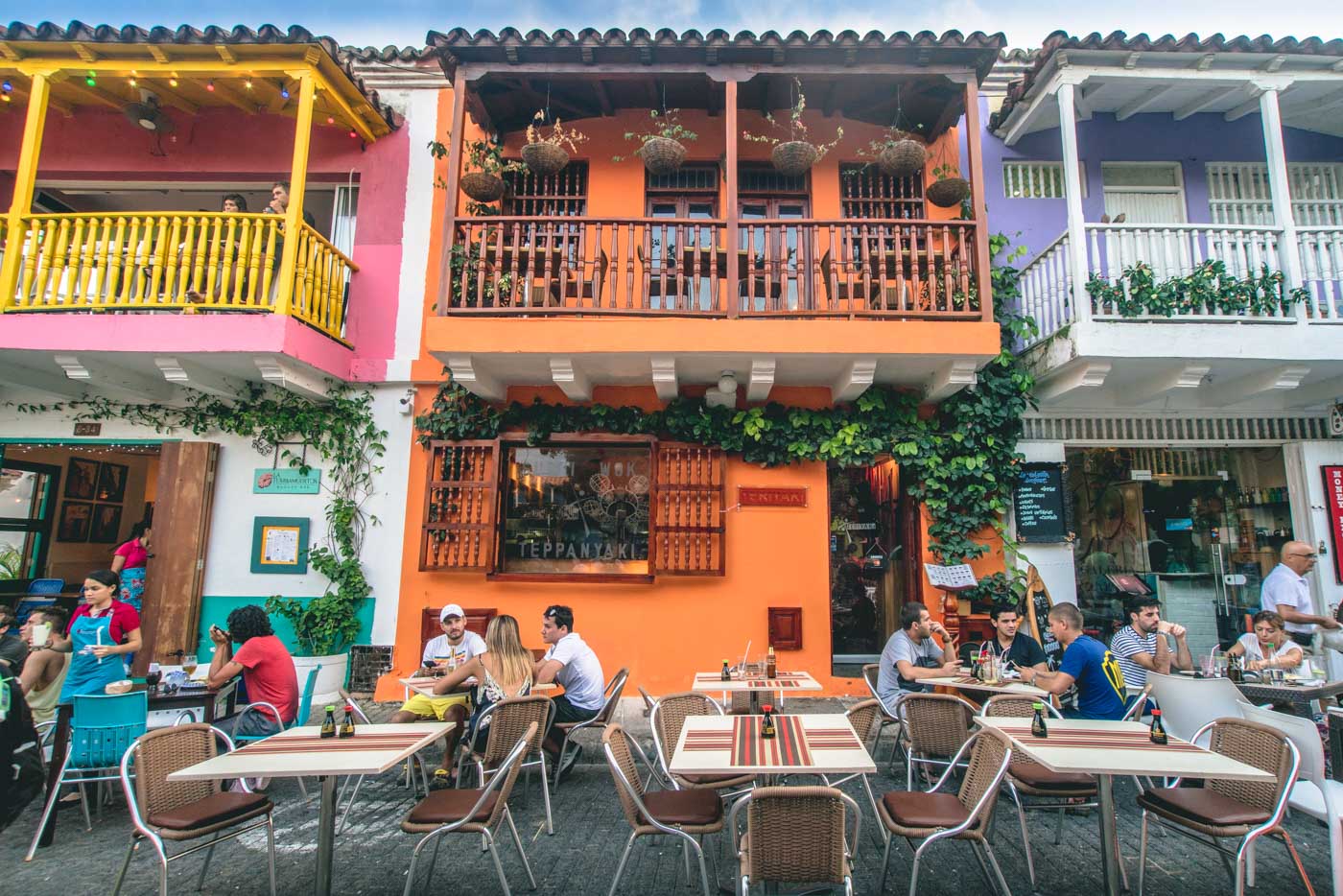 Mexico
Travel Time: There are many cities (such as Houston, Phoenix, Chicago, and LA) that offer direct flights to many different cities within Mexico and most of them are less than four hours.
Why Go: If you're looking for fall weekend getaways that involve warm weather, exciting culture, and delicious food, then head to Mexico. One of the best parts of Mexico to visit is, of course, the stunning eastern peninsula comprised of the Yucatan and Quintana Roo. In these two states, you can visit ancient Mayan ruins, swim in crystal clear cenotes, and relax under the palm trees at the beach.
Another great area to visit is the town of Oaxaca, the foodie capital of Mexico. Here, you can visit incredible markets and historic buildings in town before heading out on a day trip to Hierve el Agua or other natural areas nearby.
Costa Rica
Travel Time: With tons of non-stop flight from LA, San Diego, Seattle, and New York to San José, Costa Rica, the land of Pura Vida, is just 3-4 hours away, and a no-brainer for an easy fall weekend getaways.
Why Go: Costa Rica is one of our favourite countries in the world and it offers something for everyone. Whether you want to stay close to the capital, head out to one of the amazing national parks, chase waterfalls, or go hiking, there is never a shortage of adventure in this beautiful country. Fall is the green season in Costa Rica, so rain is to be expected, but it's the best time for surfing. Plus fewer tourists and lower prices make it an attractive time for those on a budget.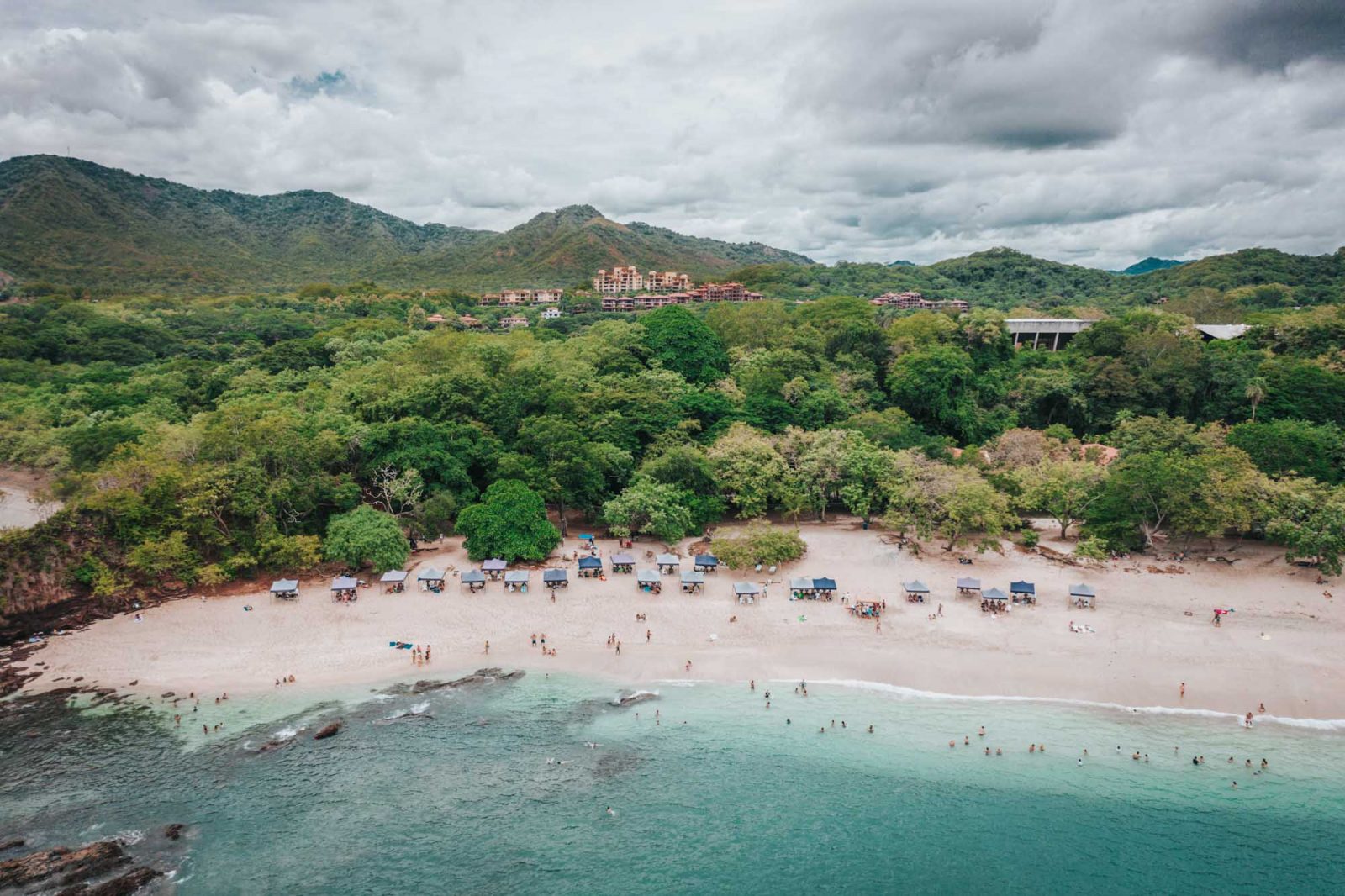 Bahamas
Travel Time: The Bahamas are less than an hour flight away from states such as Florida.
Why Go: If you're looking to do some social good on the next of your fall weekend getaways, the Bahamas is a great place to visit. Due to the recent hurricane, the economy is struggling and your tourist dollars do a lot to help. Of the more than 700 islands that make up the Bahamas, most people choose to visit Nassau and Exuma. There are lots of things to do here including snorkelling, diving, beaching it, and visiting natural areas. Fall is a great time to go due to fewer tourists, mild weather, and cheaper prices.
Iceland
Travel Time: If you live on the East Coast, a flight to Iceland is only about four or five hours long.
Why Go: Every nature lover wants to visit Iceland, but it's an extremely expensive destination with fickle weather. However, fall is an excellent time to visit when the tourists are few and the prices are comparatively low. Best of all, it's one of the most sustainable destinations in the world and one that's great to visit in the offseason.
Seljalandsfoss Waterfall, Iceland
You can explore the incredible nature with magnificent hikes, thermal hot springs, epic waterfalls, and more. In addition, the city of Reykjavik is an exciting place to explore.
Antigua, Guatemala
Travel Time: Cities like LA, Miami, and Houston offer daily non-stop flights to Guatemala City where you can then take a quick 1-hour transfer to the lovely city of Antigua.
Why Go: Antigua, Guatemala is one of the best fall weekend getaways you can take from the USA. It's affordable, especially in the offseason, and is close enough to visit and explore even if you have five days or less.
While there, you'll love exploring the charming colonial architecture and the beautiful natural areas outside of town. It's a great place to taste the best of Guatemala's cuisine, take some Spanish lessons, or hike on the impressive Acatenango Volcano.
Cayman Islands
Travel Time: There are daily direct flights from Atlanta, Miami, and Charlotte that take less than four hours time
Why Go: The three isles that make up the Cayman Islands are an amazing destination for fall weekend getaways. It's a beautiful destination that's culturally unique with have lots of beach and water activities. It's a great place to swim with stingrays, turtles, and to snorkel in the crystal clear waters. Although it's a bit rainy during the fall, prices are affordable and tourism is very welcomed!
Jamaica
Travel Time: Non-stop flight from East Coast, USA can have you relaxing on the beach in 2-4 hours.
Why Go: Another island to the south of Cuba, Jamaica is an awesome place for fall vacations. In the land of rasta and reggae, you'll be able to soak up some warm summer rays before heading back to the chilly change of the seasons in the USA. From Negril to Montego Bay to the famous Kingston town, you'll have lots of activities to choose from including the beach, hiking, diving, and of course, the Bob Marley Museum.
Dominican Republic
Travel Time: A non-stop flight from Houston, New York, Ft. Lauderdale, Miami, Philadelphia, Atlanta or Charlotte will get you to the Dominican Republic in under 4 hours
Why Go: In the Dominican Republic, you'll have lots of time to rest and relax on one of the best romantic fall getaways you can take from the United States. Punta Cana is especially great for couples with lots of great luxury hotels and palm-tree-lined beaches. You'll also want to explore Santo Domingo, the country's historic capital to see old colonial buildings, impressive art museums, as well as a blue lagoon and limestone cave on the city's outskirts.
How to Avoid Hurricane Season in the Caribbean
There is one uncertainty when it comes to international off-season travel in the fall, especially when it comes to destinations in the Caribbean – Hurricane Season.
Hurricane season begins in June and ends at the end of November, which means that weather can have a big impact on your vacation down south. But there if there is no hurricane in sight, there is no reason to avoid the region completely. Keep in mind that not all areas of the region are affected equally. The southeastern portion has the fewest hurricanes, while the southwestern and northeastern regions have the most. Without a hurricane in sight, the weather in the region can be very pleasant.
If you are planning any fall weekend getaways to the Caribbean make sure to purchase travel insurance (we recommend Allianz Travel Insurance) as soon as you book your mini getaway and learn more about travel insurance coverage in case of a hurricane.
Don't Forget Carbon Offsets
Climate change is a serious matter and as sustainable travel writers, we feel the responsibility to make others aware of the impact that travel has on the environment. That's why we always offset our travel and we hope that you will consider doing it too.
Calculate the impact from your fall weekend getaway using this Carbon Emission Calculator and use one of our recommended carbon offset programs to offset your trip. Check out TerraPass, MyClimate.org, or Cool Effect.
READ NEXT: HOW TO CARBON OFFSET FLIGHTS & REDUCE CARBON FOOTPRINT FROM TRAVEL
Fall is no doubt one of the best times of year to take a mini-vacation. Fall getaway often promises fewer crowds, lower prices, and the perfect time of year to decompress before the holidays. We hope this article gave you plenty of ideas for fall weekend getaways. All that's left to do is plan your trip.
What are some of your favourite fall weekend getaway destinations?
Disclaimer: This is a sponsored post brought to you by Allianz Travel (AGA Service Company). As Brand Ambassadors we have received financial compensation from Allianz, but as always, all opinions expressed in this article are our own.