Being eco-conscious is a fantastic endeavour, but no one can deny that it's much harder on the road than it is at home. When you're set in your daily routine, it's not so hard to remember to keep your reusable shopping bags in the car and to pack your lunches in a reusable container for work.
*This post may contain affiliate links, as a result, we may receive a small commission (at no extra cost to you) on any bookings/purchases you make through the links in this post. As an Amazon Associate, we earn from qualifying purchases. Read our full disclosure
But on the road things get hectic. It's very easy to forget all your green practices and fall right back to using single-use plastic, styrofoam containers, and stocking up on cheap souvenirs that will end up in the bin a few months later. And that's on top of the fact that traveling anywhere emits a huge amount of CO2 to start with.
Being eco-conscious is easier at home, but that
doesn't mean it's impossible on the road.
Here are some of our very best zero waste travel trips that you can implement on your next trip. They might take a little planning, a few extra dollars, or some added effort, but if everyone did these things at home and while traveling, the world would be a slightly better place.
Our Best Zero Waste Travel Tips
At Home: Create a Zero Waste Packing List
The first thing to do while prepping for your trip is to make sure that everything you bring is as sustainable as possible. By investing in high quality, eco-friendly products, you'll be helping the environment while also saving yourself money in the long run. Things like zero waste makeup and zero waste toothpaste can also be better for your health, too.
In addition, pack as light as you can to save energy and space. Make sure everything you bring is absolutely necessary.
Zero Waste Makeup
While you're out traveling the world, you likely won't need much in the way of makeup, especially if you're traveling in a hot, tropical country. However, every once in a while you might want to put a little on, and for those moments, we highly recommend zero waste makeup that is good for both your skin and the earth.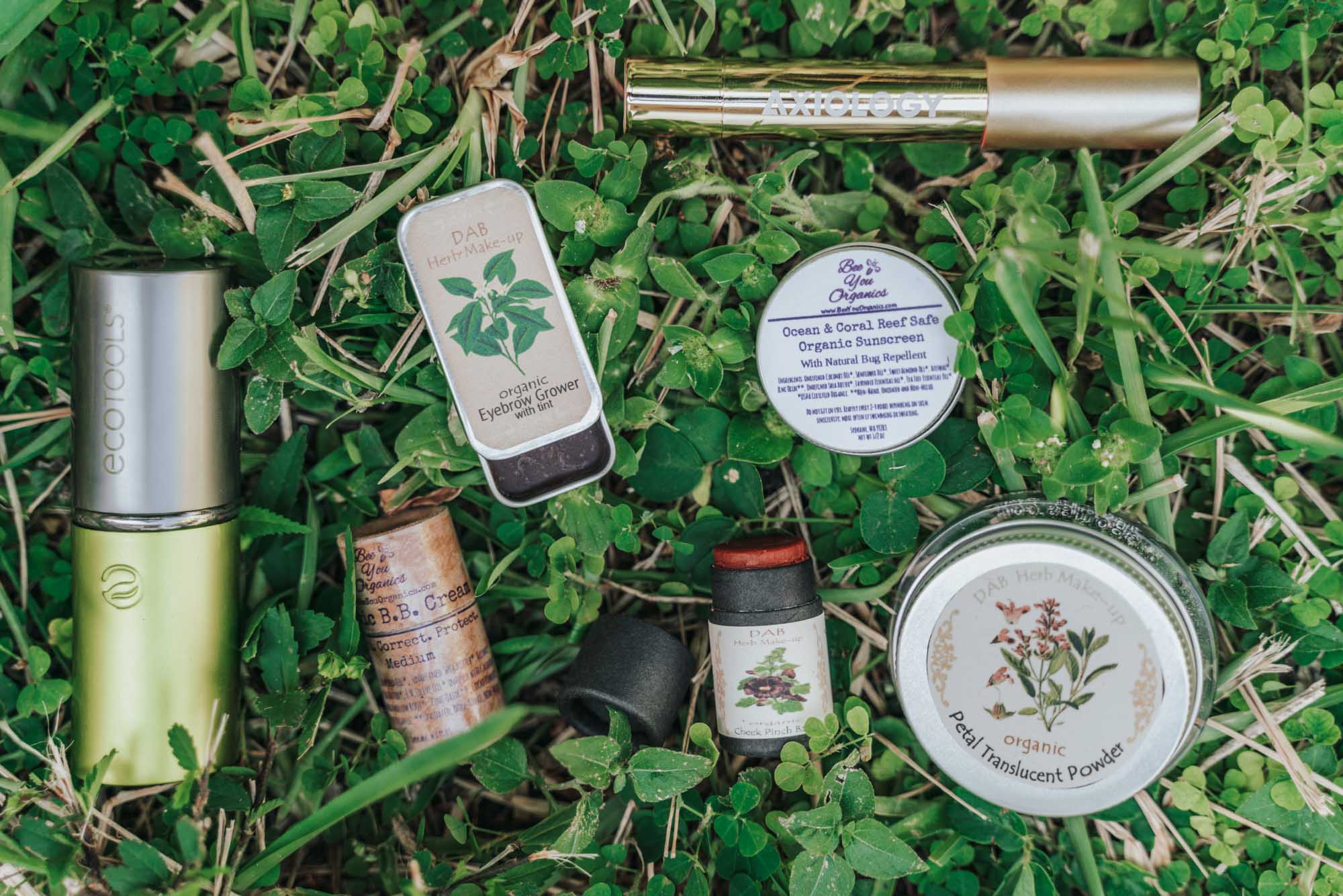 Traveling Soon?

Here is a list of our favourite travel providers and accessories to help get you ready for your upcoming trip!
Traditional store-bought makeup products have all kinds of chemicals hidden inside them. Antonym Cosmetics is an awesome brand of zero waste makeup that we personally love. They have an EcoCert award and are fully organic. For zero waste mascara, try this Amazonian Clay Smart Mascara from Tarte Cosmetics. Both of these zero waste products have plastic-free packaging.
Zero Waste Dental Products
You'll also want to pack sustainable dental products to take care of your teeth while you're on the road.
We highly recommend using zero waste toothpaste. Dirt All Natural Tooth Powder is a great option and it even comes in a reusable glass jar. It will take a bit to get used to, as it is a powder rather than a paste, but it will clean your teeth just the same with the use of plant-based ingredients like clay, baking soda, oils, and herbs.
For zero waste teeth whitening powder, we recommend this Activated Charcoal Paste from Living Earth. It's great for your teeth and easy on the environment.
Don't forget that you can buy zero waste floss and a zero waste toothbrush as well. Both items may seem like small things but when you think about how many toothbrushes or boxes of floss you use in your lifetime, you'll see that even the little things can make a big difference over time.
Zero Waste Hair Products
Shampoo and conditioner are infamous for containing ingredients that are harmful to both your hair and the environment. By using a zero waste shampoo or conditioner product, you'll be keeping those chemicals out of your body and out of your wastewater.
The great thing about zero waste shampoo and conditioner products from Aspen Kay, a favourite zero waste products brand of ours, is that they are solid bars. These don't add to liquids in your 3-1-1 bag, which is especially great for backpackers traveling carry-on only.
Zero Waste Razors
Disposable razors get dull fast and contribute to lots of plastic ending up in landfills unnecessarily. Try using this zero waste razor made completely of metal. It's a bit different than shaving with a regular razor, but it offers a close, precise shave and the blades are easy to switch out when they get dull.
Reusable Water Bottle
A reusable water bottle is absolutely essential for any eco-conscious traveler. HydroFlask metal water bottles are some of our all-time favourite zero waste products and we never leave home without them.
In countries where the tap water is not safe to drink, consider getting a portable water filter or bringing along some water purification tablets.
Menstrual Cup
This tip is just for the ladies. Tampons and pads are not only a big hassle, but they're wasteful as well. What's more, sometimes the cotton has unhealthy ingredients in it that we don't want to put in our bodies.
A healthier, cheaper, and more sustainable option is to use a Diva Cup. Otherwise known as a menstrual cup, the Diva Cup is especially perfect for travelers in regions where tampons might not be so popular. The Diva Cup is truly a must-have zero waste product for all women.
Reusable Drinking Straws
Whenever you're out at a bar or restaurant, make sure to specify that you don't need a drinking straw with your beverage in order to help stop plastic pollution. If you're the kind of person that loves straws in drinks, however, then consider bringing your own reusable straws.
Zero Waste Travel Containers
Great liquid containers for travel can be hard to find, but we highly recommend GoToob containers for their great design and durability. You'll never use throw-away plastic ones again after you try these.
Antibacterial Cloths
Save some water and time on the road with antibacterial cloths. These are particularly handy in countries where sanitation might not be the same as what you are used to at home.
Pack Light and Go Carry-On Only
Less weight in your suitcase means less stress on your back and less fuel needed for the airplane to take off. Packing light is always a win-win. We personally travel with capsule wardrobes for him and for her.
En Route
Pack Snacks or a Meal for the Road
Start thinking about your waste the second you leave your home en route to your travel destination. If you are traveling for more than a few hours, pack some snacks or even a healthy meal to avoid buying packaged food. Don't forget to also pack reusable cutlery.
Refuse Airplane Food
It's terrible for your health and is way over packaged. So plan ahead, eat before you leave the house, or pack a healthy meal for the flight to tie you over until you get to your destination. We love these collapsible containers to use while we are traveling.
Fill up a Reusable Water Bottle
Carry a reusable water bottle so you can fill it up with water and not have to buy bottled water at the airport. We particularly love Hydro Flask, it's vacuum insulated so we can use it not just for cold water but also hot drinks, like tea.
Bring a Reusable Cup for Drinks on the Plane
Staying hydrated on the plane is important and sometimes water just doesn't do the job. If you want to have some of the refreshments offered onboard, bring a collapsible cup and ask the flight attendant to fill your cup instead of a plastic one.
Carry Your Own Headphones for in Flight Entertainment
Bring your own headphones so you don't have to use the disposable ones provided by the airlines. Ours are wireless, so we also carry a Bluetooth Transmitter, so we can connect our wireless headphones to the in-flight entertainment system and watch movies together.
Go Paperless
Paper use can add up fast while traveling. One of the easiest things you can do to reduce your paper use is to avoid printed boarding passes and itineraries. Check in to your flights online, download the digital versions of your boarding passes, and use the TripIt app to keep track of your plans and reservations.
Download Digital Entertainment
Digital entertainment is the most eco-friendly way to go. Before heading off on a long flight or bus ride, make sure to download movies or eBooks to enjoy on the way.
At the Destination
Walk, Bike, or Use Other Green Transportation
Unfortunately for travelers, transportation is a big pollutant and not one that can be easily avoided. However, there are many ways to make your travel methods more sustainable and the best include walking and biking. There's nothing like exploring a new destination using your own two feet.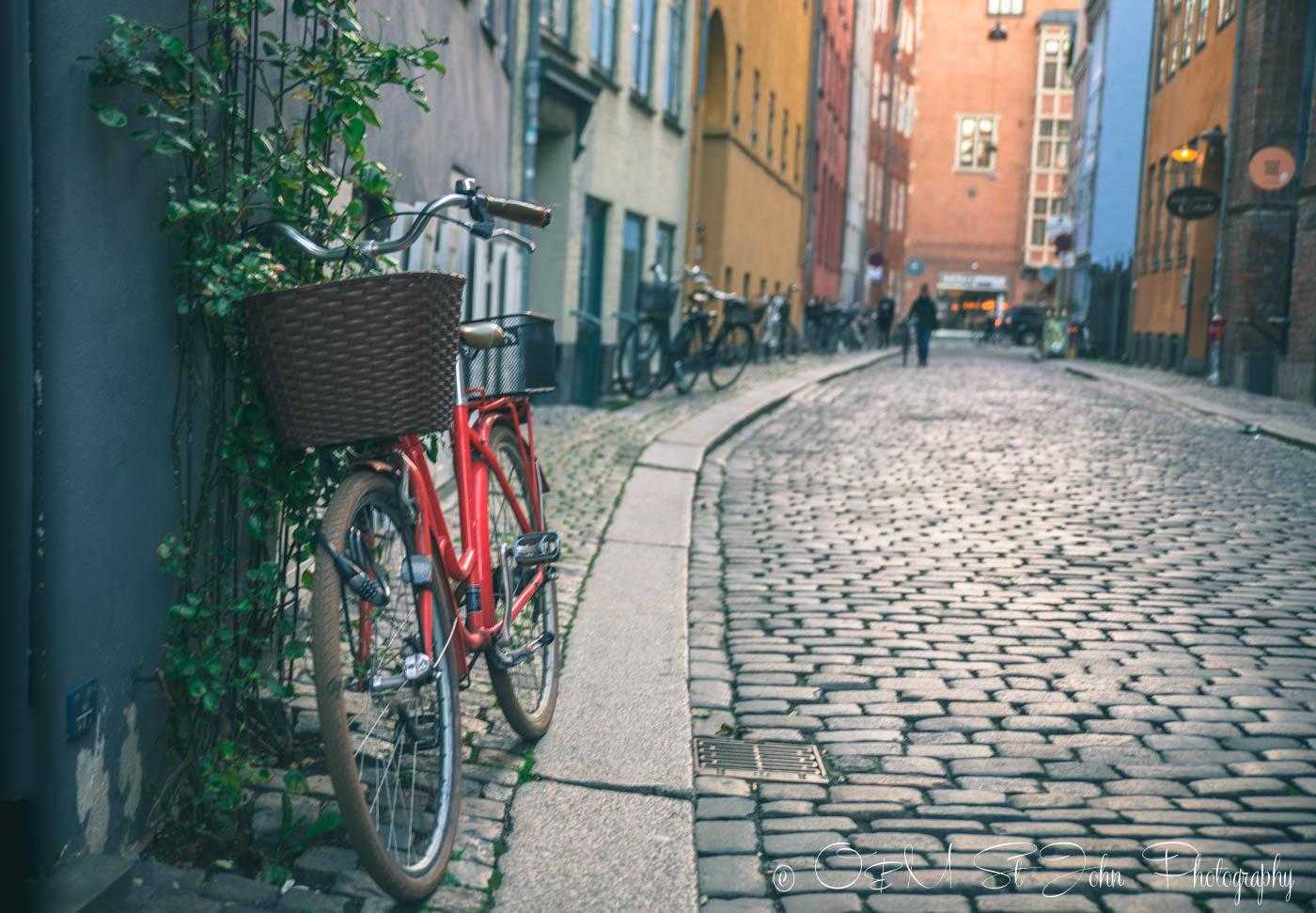 If walking or biking for long distances isn't possible, try renting a hybrid or electric car or donate to a carbon offset program to help neutralize the effects of your flight. A few great carbon offset programs include Terrapass, myclimate, and Cool Effect.
Stay in Eco Hotels
If you've been following our blog for a while, you know how much we love eco-hotels. Research before you book and try to find places that use solar energy, have recycling programs, or otherwise help the environment.
Eat Locally and Sustainably
Another great way to minimize your carbon footprint while traveling is to eat locally. Try the regional delicacies and eat what the locals eat. You'll not only be doing good for the environment, but you'll also be tasting the most authentic food wherever you are in the world.
In addition, try to eat less meat and processed food that detrimentally harms the planet. By just eating a bit less meat, you'll be saving water, trees, fossil fuels, and of course, the animals themselves.
Recycle As Much As You Can
Recycling is one of the best environmental practices there is (besides avoiding using plastic altogether.) However, in some countries in the world, recycling may not be as common or easy to do. As an eco-friendly traveler, it's important to do your very best with this despite the circumstances. Research ahead of time how and where to recycle in the places you are visiting.
Use Reusable Bags For Shopping and Mesh Produce Bags For Veggies
Plastic bags are terrible for the environment, so make sure to bring your own reusable shopping bags from home.
Shop At Farmers Markets
Not only does shopping at the local market all but guarantee fresh healthy produce, but it also supports the local economy more directly. In addition, there's a higher chance of it being organic.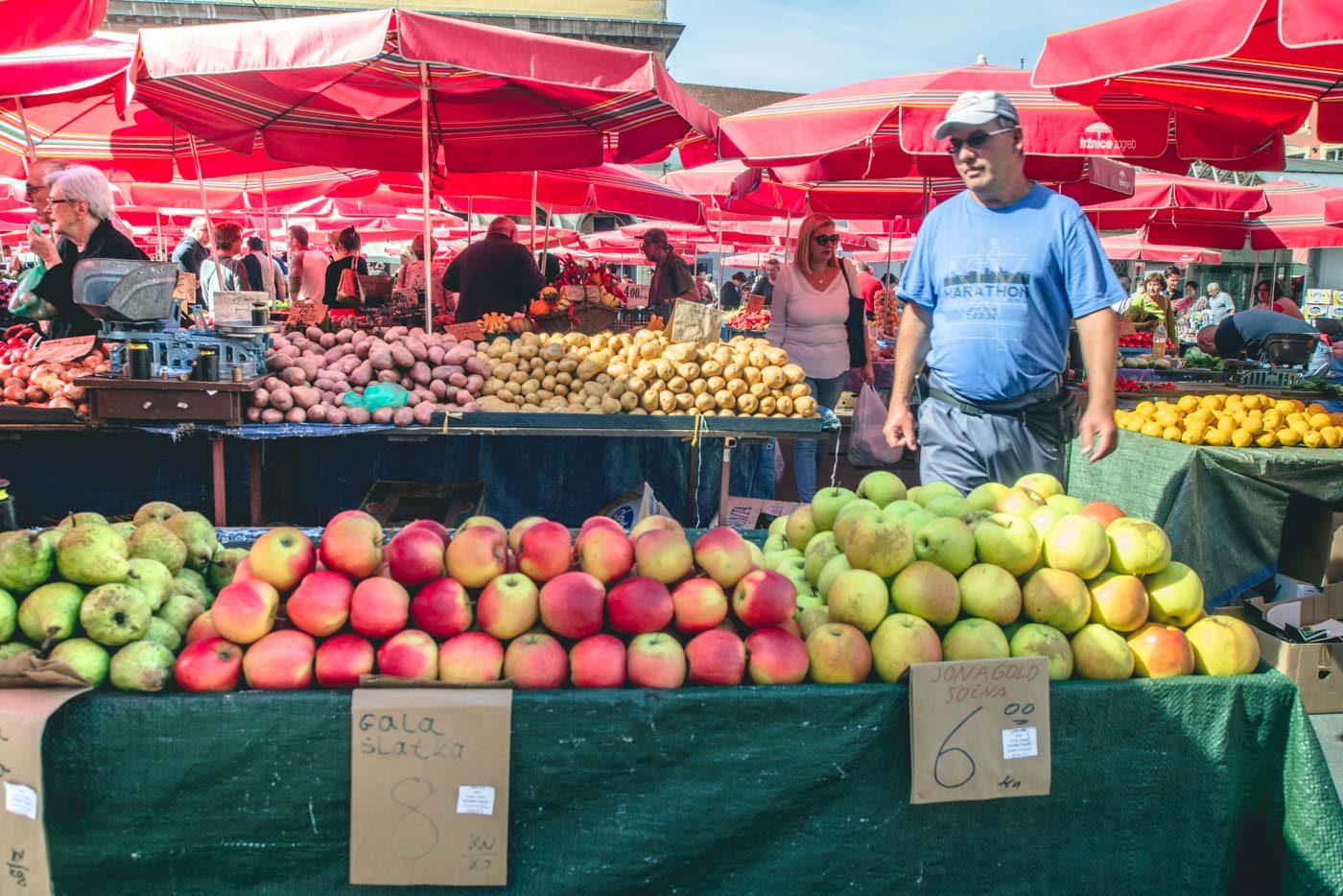 Say No To Housekeeping In Hotels
You don't need a new towel every day or for a housekeeper to clean everything in your hotel room each afternoon, leading to more wasted water and energy. Keep your towels on the rack and put out the "do not disturb" door hanger sign.
Reduce Your Power Usage
If at all possible, reduce the power and electricity that you use while traveling. Remember to turn off lights and to lower the air conditioning (or don't use it at all.)
Spend Your Money On Experiences Not Things
Souvenir shops and massive markets might draw tourists in and convince them to spend money on things they don't need, but smart travelers know that experiences are more valuable than things. Always remember that the memories you make will last a lot longer than any item you could buy while traveling.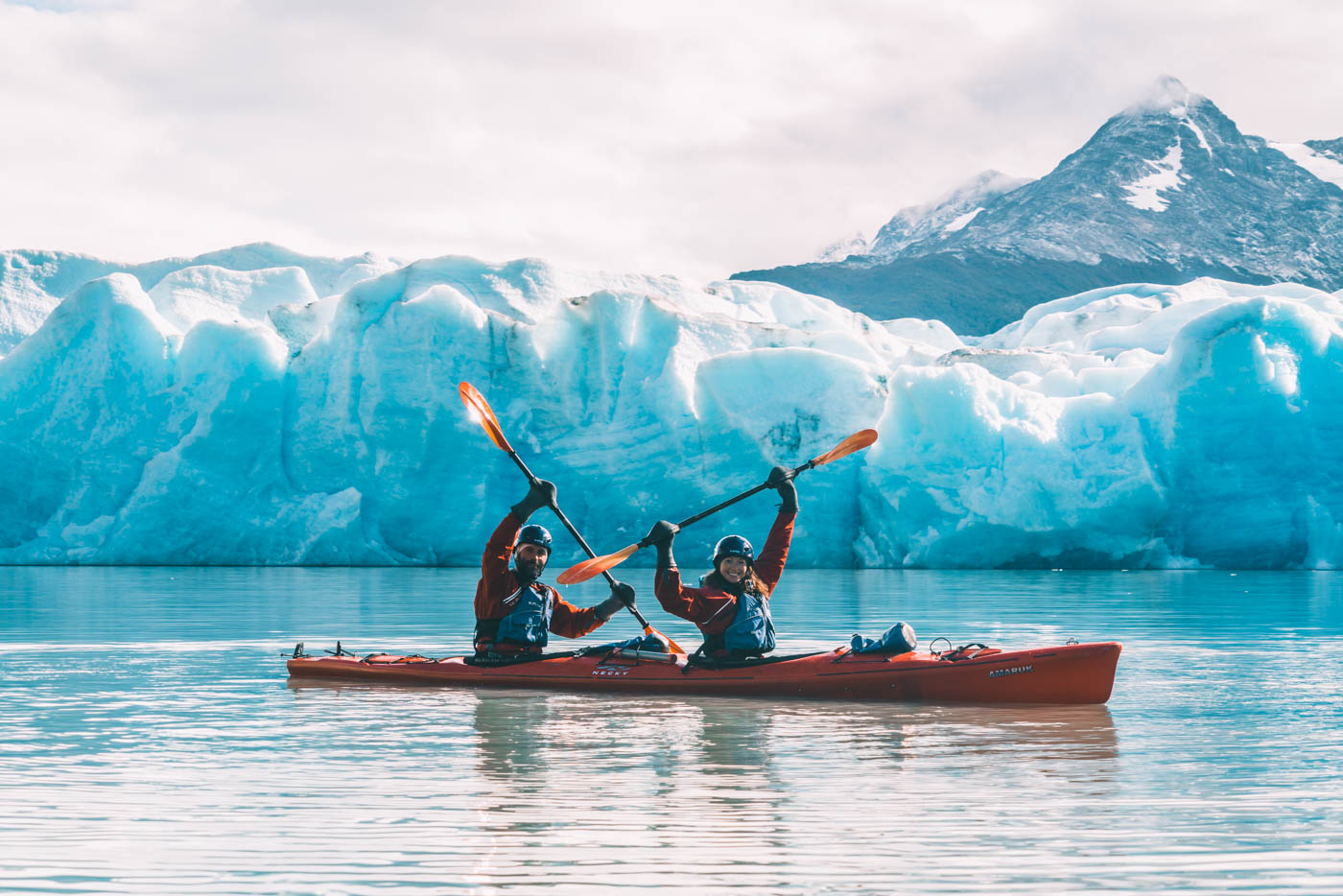 Most of us strive to be more eco-conscious travelers in one way or another, but when things get tricky on the road, these practices are the first things to go. Before your next trip, take a little time to plan and prepare in order to make your trip the most sustainable one yet. Replace a few of your cheap, old travel products with more eco-friendly ones and plan your activities to involve more man-powered transportation and fewer machine-powered ones. Make plans to eat locally and stay in eco-hotels.
Every eco-conscious act matters and although some things may seem small, each of the zero waste products you buy or zero waste travel tips you implement is helping to make the world a better place.
What's one way you could improve your travels to make them more eco-friendly?