*This post may contain affiliate links, as a result, we may receive a small commission (at no extra cost to you) on any bookings/purchases you make through the links in this post. As an Amazon Associate, I earn from qualifying purchases. Read our full disclosure.
These days, choosing accommodation for your holiday is easier than ever. There are endless hotel booking websites offering hundreds of options at every price level. But those looking for better value and a unique accommodation option should consider Airbnb.
Planning a Trip in the time of COVID?

Keep in mind that information found in this article may have been impacted by travel restrictions and other closures. Double check opening hours, tour providers and hotel status before you go. And don't leave your home without travel insurance! If you are looking for an insurance provider that covers COVID-19, we recommend SafetyWing. Get Medical and Travel Insurance starting at just $40/month and you can sign up even if your trip has already started!
Airbnb lets you create the holiday of your dreams. Any kind of accommodation you're interested in, you can find anywhere in the world!
We are big fans of Airbnb! We find that homes on Airbnb offer an opportunity for a more authentic and local travel experience and in many cases, staying in someone's home is much more affordable than staying in a regular hotel.
Ever since we've dedicated ourselves to sustainable travel, we've become much more interested in finding eco-friendly accommodations on websites like Airbnb. Luckily, there is no shortage of options available in every corner of the world.
Here are some awesome (and affordable!) eco-friendly Airbnb options to inspire your next vacation.
Oceania
Regarded by many of its visitors as a "rural resort" and "eco-paradise", this listing is perfect for anyone looking to explore Lake Tekapo or Mount Cook.
The house was constructed to complement instead of intruding upon its natural surroundings – and with the view of both sunrise and sunset that you're able to see, it delivers on that promise!
Click here to check availability and get more details about the Eco-Friendly Stargazers Paradise.
Earth Home in Blue Mountains, NSW, Australia
If you're looking to go bushwalking in Australia – look no further than this property! The owners call the house "alternative and organic, but pragmatic too".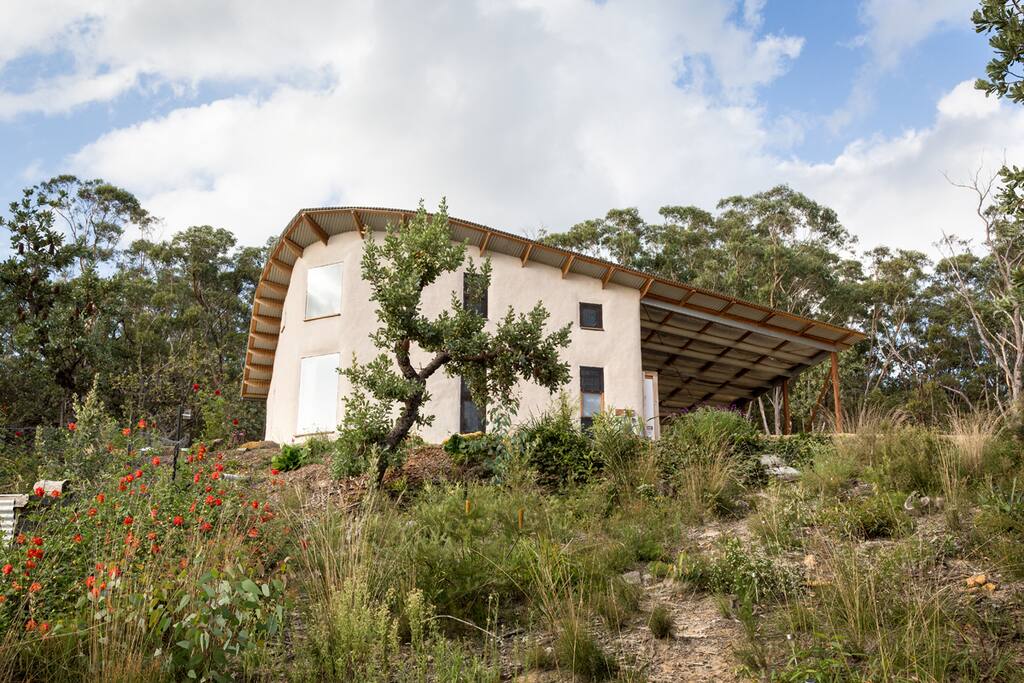 It's constructed from local materials that started out as a yoga retreat and meditation center for its guests. This Earth home is solar powered, completely off the grid, and surrounded by some of the most beautiful scenery in Australia!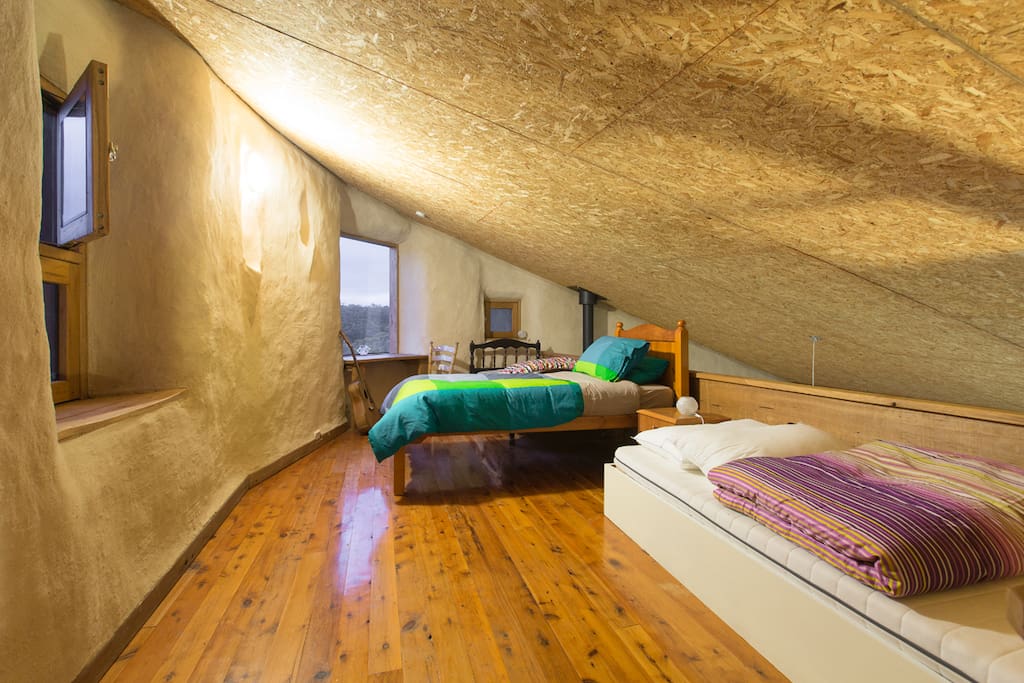 The property itself has some incredible hiking opportunities, and you can venture out into the Blue Mountains for bushwalking.
Click here to check availability and get more details about the Earth Home in the Blue Mountains.
Europe
Sleeping next to an ancient (dormant) volcano is something we never knew we needed on our bucket list! And what better way to do it than in a home built from local materials, powered by solar?
You can rest easy with a beautiful view of the volcano. Due to its perfect location, you have access to the east coast, north coast, and west coast white sand/black volcanic sand beaches – all a 10-minute drive away. Bonus: you're literally sleeping INSIDE of a nature park!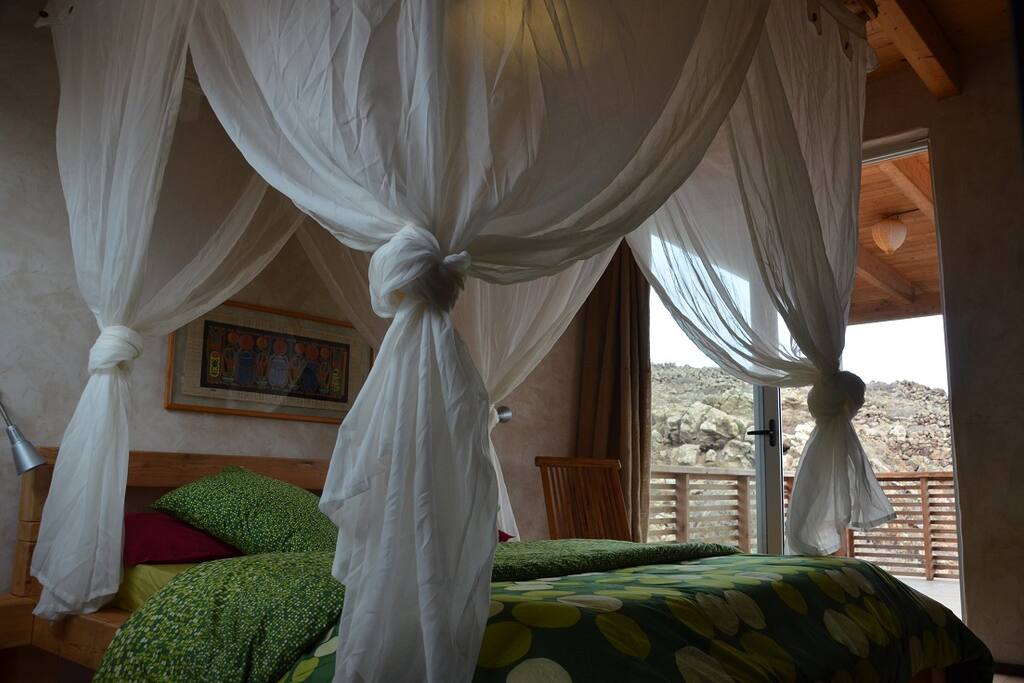 Click here to check availability and get more details about the Eco-Friendly Villa in a Natural Park.
Have you ever wanted to sleep in a teepee? With this listing, not only can you experience the wild, marvelous landscapes of Norway, you can sleep soundly knowing your accommodation is environmentally friendly.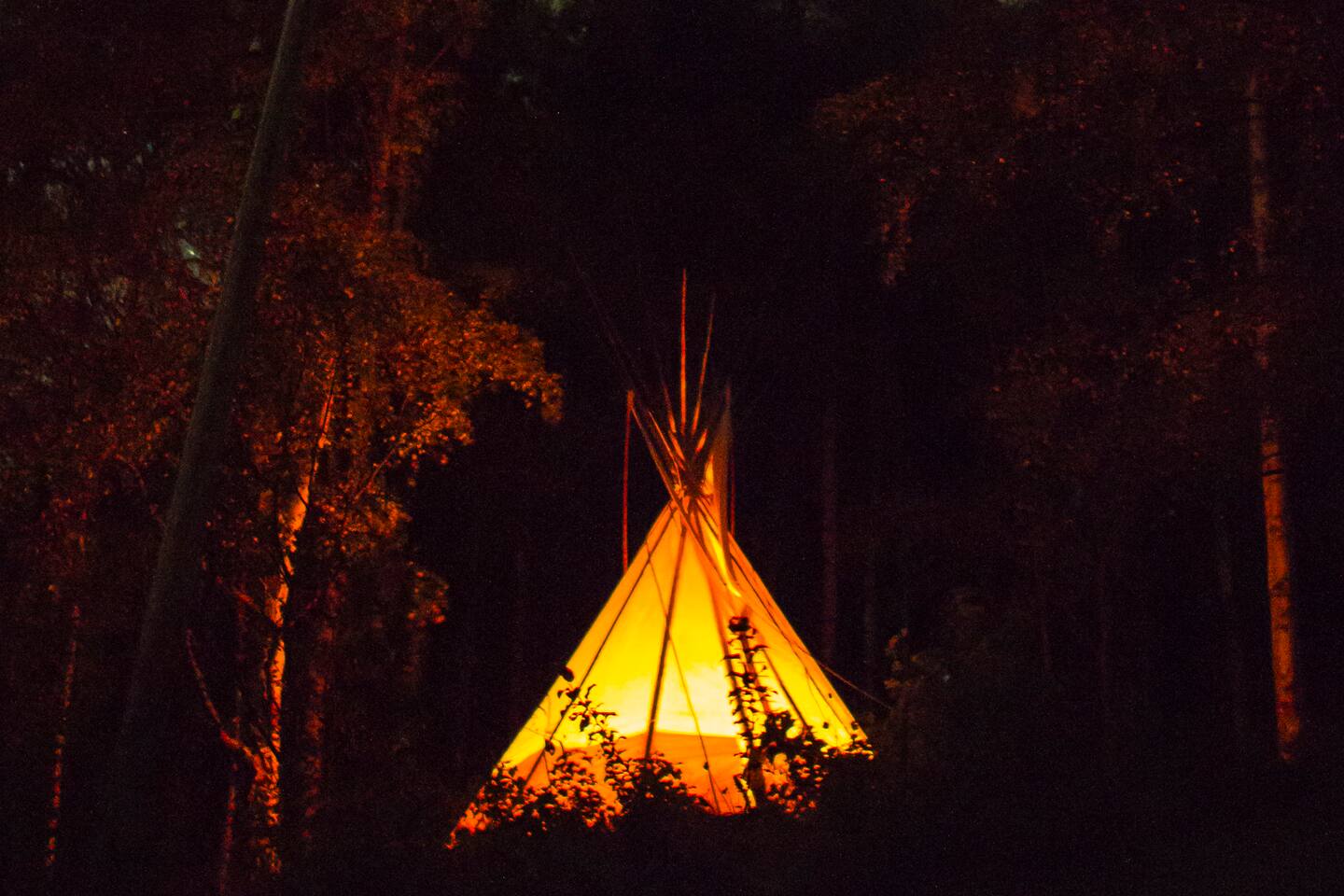 This teepee B&B doubles as a fully functional farm – so all of the herbs, produce honey, milk, cheese, eggs, and bread are as local as it gets.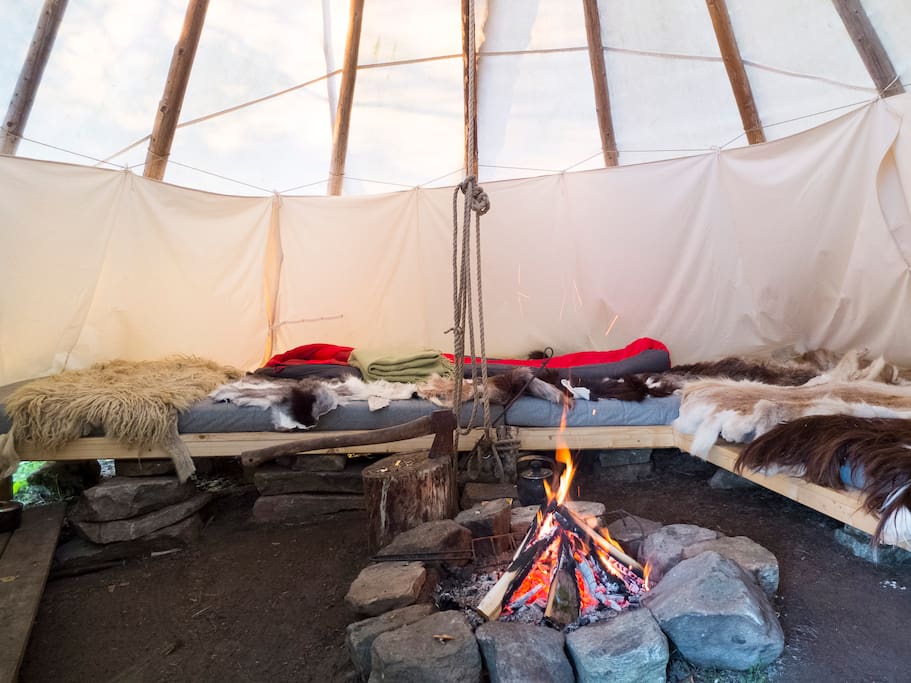 You can participate in musical campfires, go horseback riding, or get guided tours of the surrounding mountains as well.
Click here to check availability and get more details about the Teepee on an Eco Farm.
North America
Waveland got its name from the fact that people used to just sit on their porch and wave at the people passing by – it doesn't get much homier than this listing!
The area offers wonderful local experiences; there is an Art Walk once a month, festivals all summer long, and a beach that's perfect for tanning, fishing, and kayaking.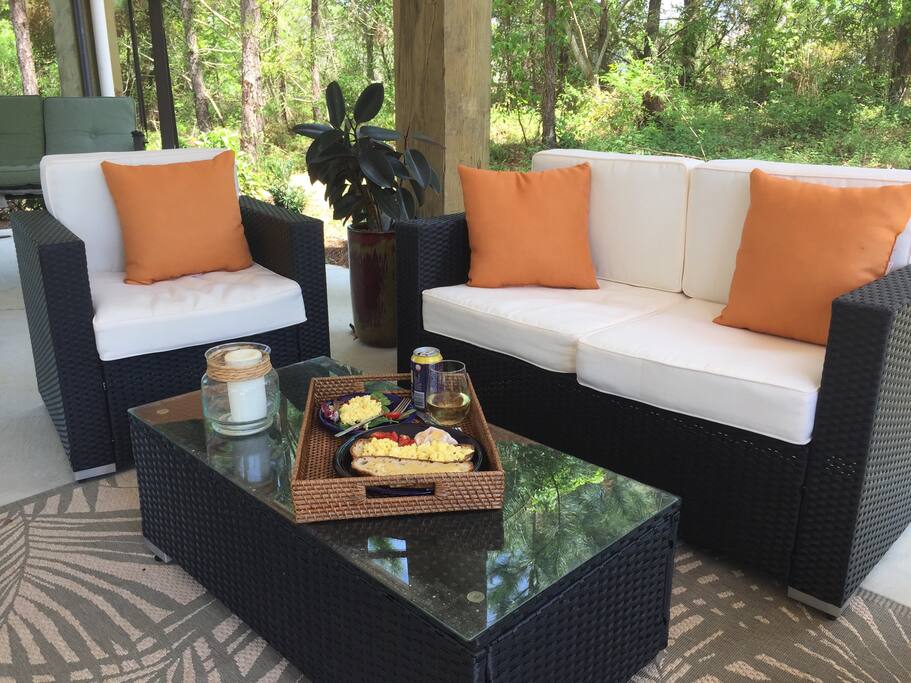 This property is less than an hour drive from New Orleans – so you can pop back and forth between the hustle and bustle of the city and the relaxing setting of Waveland. The home itself is an apartment hidden among the trees and is the perfect eco-paradise for bird watchers and vacationers alike.
Click here to check availability and get more details about the Eco Beach House in the Trees.
The name speaks for itself – this listing is one of the most romantic eco-accommodations in the world! Hop on a water taxi and off the grid for a few days to fully experience the Palapa resort. It's entirely solar-powered, and all of the food at the restaurant is completely local.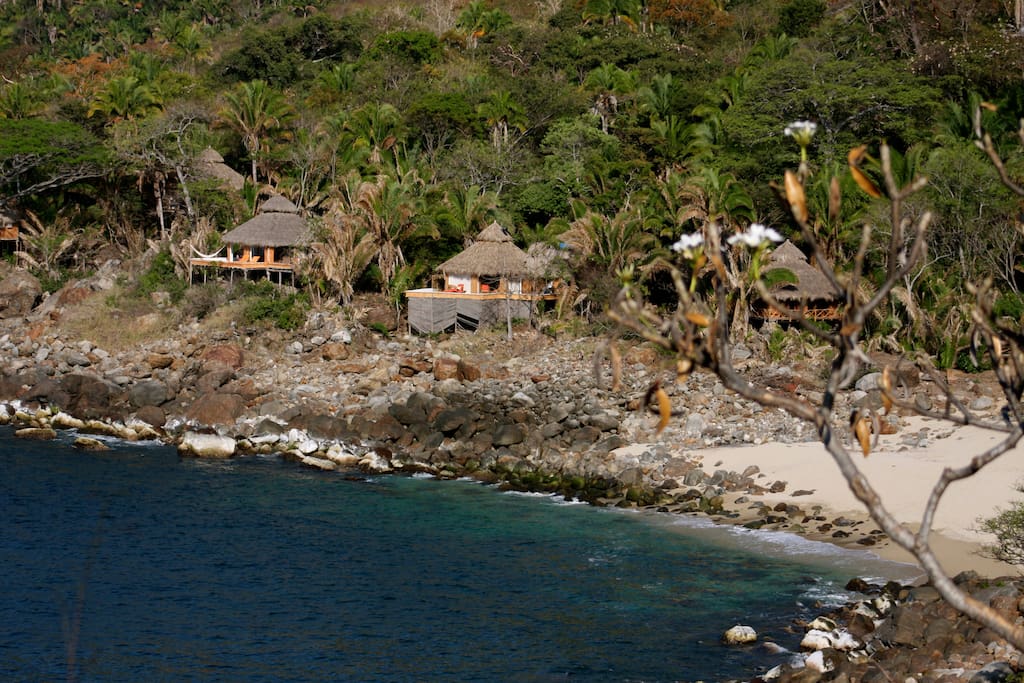 This listing is perfect for people who are comfortable unplugging for a few days. You're surrounded by untouched, empty beaches that are the perfect place to see an unforgettable sunset.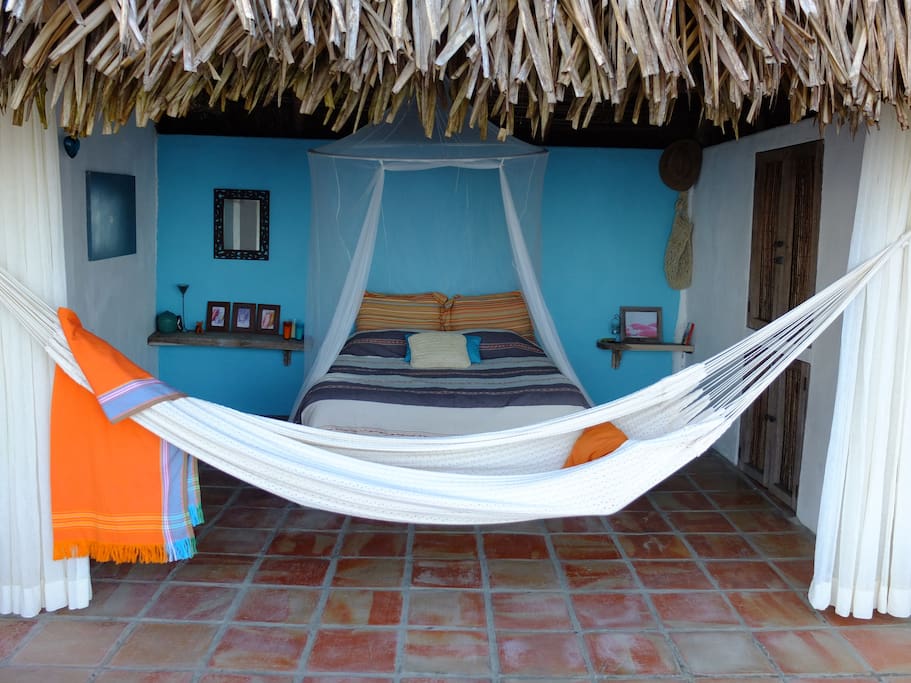 The resort is surrounded by gourmet restaurants, beautiful art galleries, and lush green mountains. You can participate in a range of water sports, go whale watching, or relax and unwind on the hammocks at the resort.
Click here to check availability and get more details about the Romantic Remote Eco Beach.
South America
This listing is located on a working ranch, and is completely sustainable! All of the food is organic and locally sourced (and provided by the hosts).
All of the energy is renewable, and the space of the guesthouse is completely surrounded by nature. This property is a great option for those wanting a rustic, eco-friendly Argentinian experience!
Click here to check availability and get more details about the Eco Guest House Fuego.
Eco-Villa in Bogota, Colombia
Located about an hour and a half outside of Bogata, this listing feels like a world away from hectic life in the big city.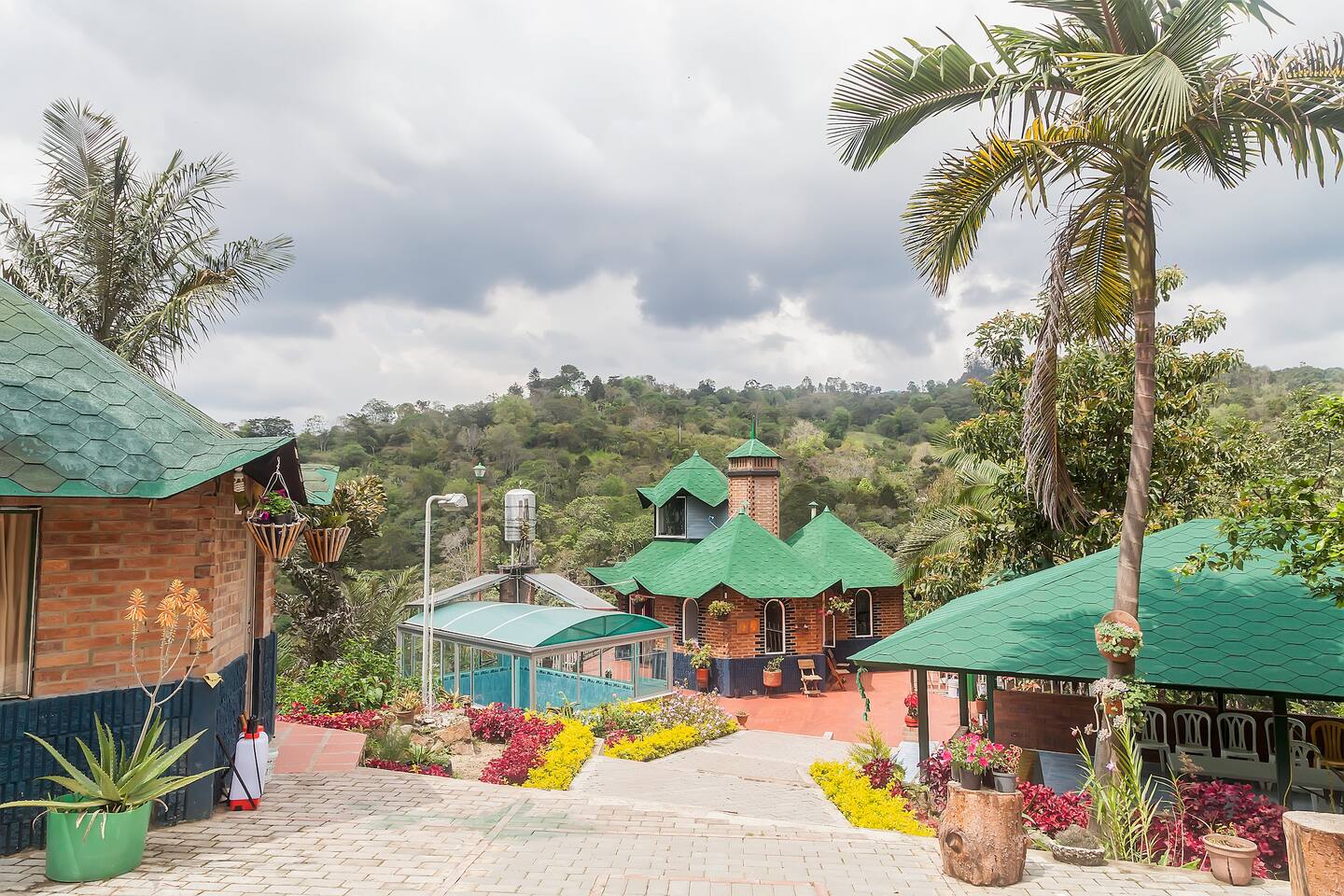 This property was built using sustainable materials and aims to "live in harmony" with its natural surroundings – including plenty of different species of flora and fauna. The region is temperate all year long, and the sunsets are always spectacular!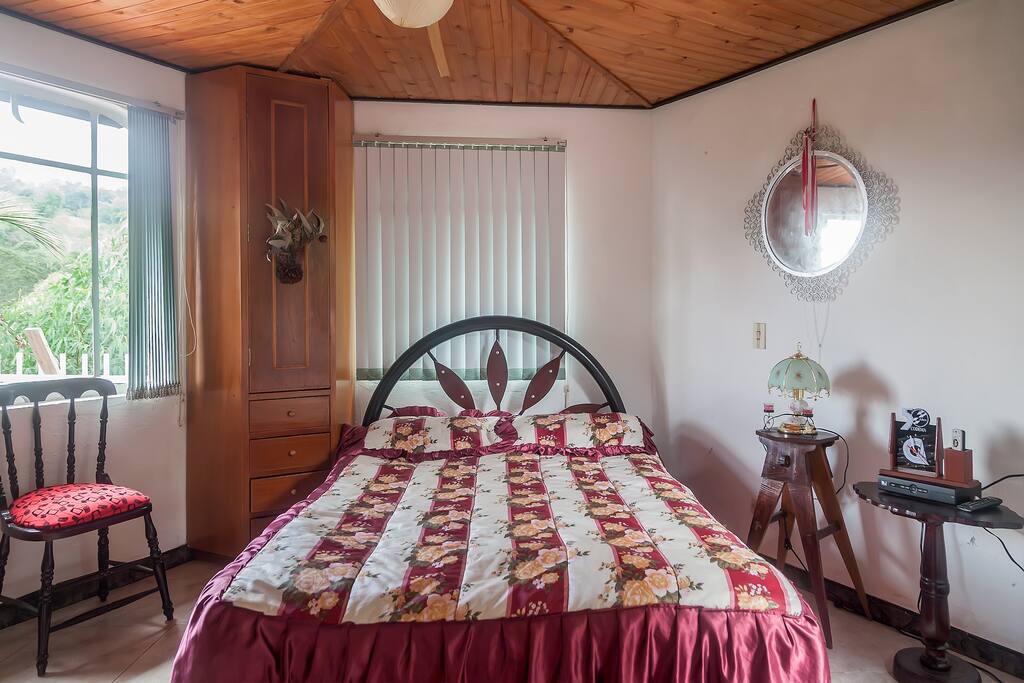 Click here to check availability and get more details about the Eco Villa near Bogota.
Asia
If you're looking to experience a true eco-retreat, look no further than these cottages! They are open-air and made almost entirely out of bamboo, and are surrounded by rice fields.
All of the food provided on the property is made from locally sourced, organic food. The experience is as authentic Balinese as you can get, and is extremely eco-friendly!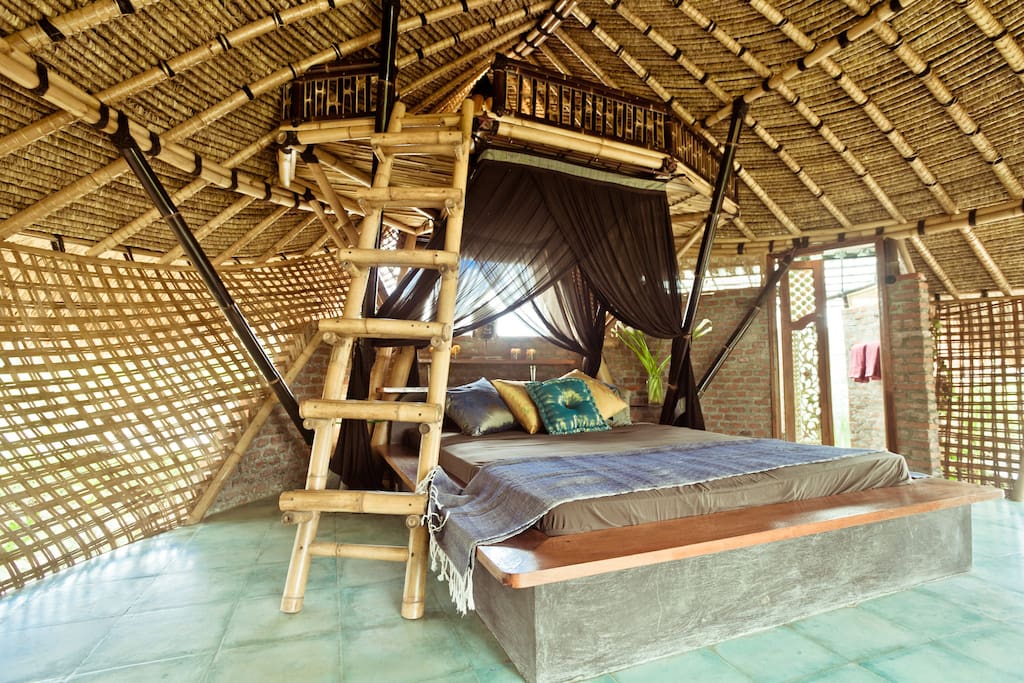 Click here to check availability and get more details about the Bamboo Eco-Cottage in the Rice Fields.
This listing is perfect for anyone visiting Vietnam – whether you are traveling solo (for work or play), with your partner, or as a family!
All of the bungalows on the property were built with local, sustainable materials and were built by local indigenous people.
The property provides authentic cultural experiences for all of its guests – including trips to local food markets. Many of the reviews of this place mention that it feels like the best-kept secret in Vietnam – so make sure to book your stay when you visit!
Click here to check availability and get more details about the Eco Palms Private Bungalows.
Africa
Deemed a perfect "eco-sanctuary" by many of its visitors, this listing is for anyone looking to have a meaningful experience in Western Cape.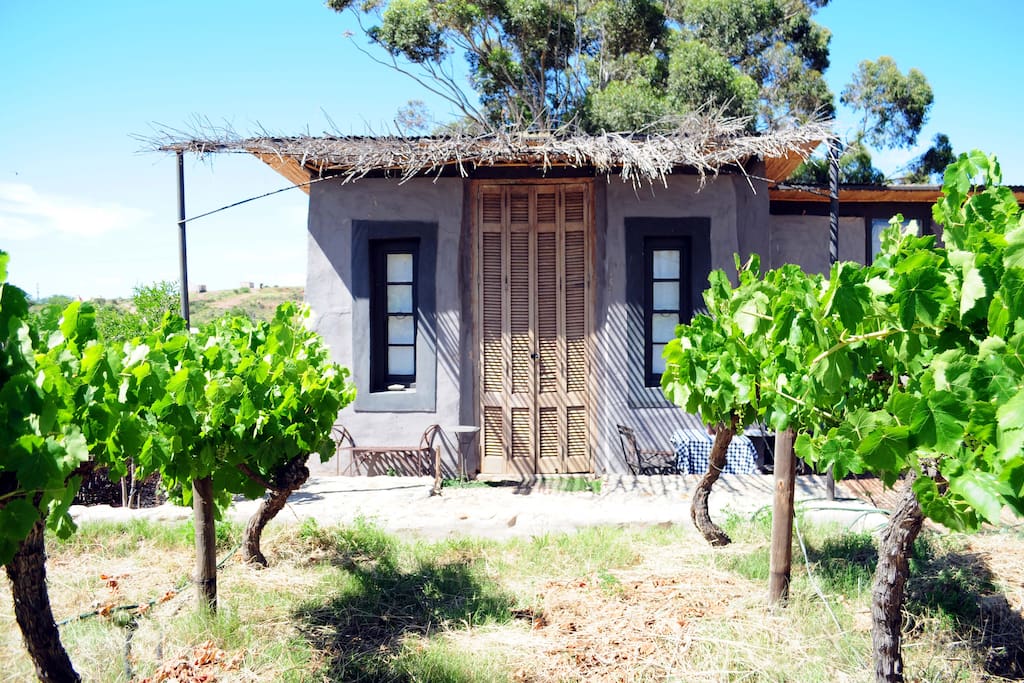 The property itself was built completely sustainable – using only supplies and materials that can be found in the area. The cottages are all completely solar-powered, and have been designed to look like "an extension of the earth they came from."
This place is perfect for people who love outdoor adventure – you can explore the area on your own (by hiking or cycling) or opt for a guided trek! It's also perfect for anyone who enjoys incredible wine – the cottages are located right next to award-winning vineyards!
Click here to check availability and get more details about the Stylish Strawbale Eco Cottage.
Eco Lodge near Essaouira, Morocco
Located in the hills outside of Essaouira, this ecolodge is the perfect place for nature lovers!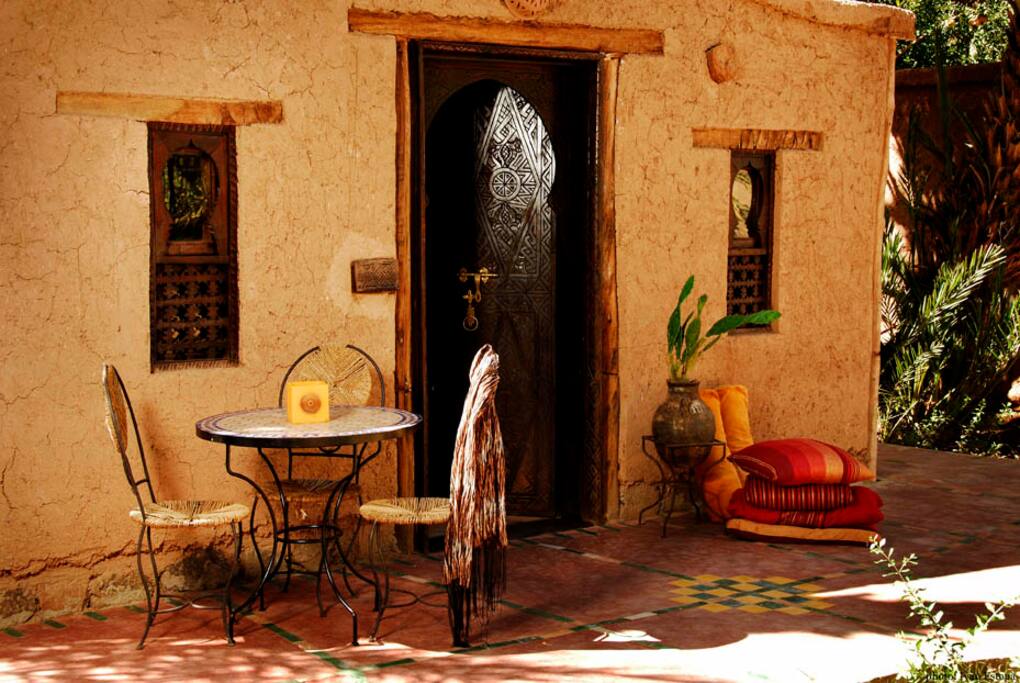 The property is surrounded by a bunch of hiking trails, and the house is designed to make you feel like you're living in the heart of this beautiful valley. The house was sustainably built, and all of the meals provided are completely locally sourced.
All guests also have access to a steam room, meditation room, and can schedule massages on the property.
Click here to check availability and get more details about the Eco Lodge in Morocco.
New to Airbnb? We've put together a few tips to ensure a great stay! Check them out HERE. And don't forget to sign up for Airbnb today to get a discount on your first stay!