*This post may contain affiliate links, as a result, we may receive a small commission (at no extra cost to you) on any bookings/purchases you make through the links in this post. As an Amazon Associate, I earn from qualifying purchases. Read our full disclosure.
2015 was an ABSOLUTELY AMAZING year for us! It was the year of big changes and epic adventures. In 2015, I finally got out of debt, allowing Max and I to quit our 9-5 jobs and pursue the life of full-time travel.
In 2015, we traveled to over 15 countries across 4 continents! Some of the places we visited, like Myanmar, Morocco, and Romania were new for both Max and I, while other countries, like Indonesia, Malaysia, and Australia we took the time to explore further than ever before.
Over the course of the year, we captured some incredible photos and created memories to last a lifetime! Here is a quick look at the best of our travels in 2015.
AUSTRALIA
We kicked off 2015 with a trip to the beautiful Hunter Valley, one of the most well-known wine regions in New South Wales, Australia.
En route from Hunter Valley, we visited Newcastle, a true gem and in our opinion the most underrated city in Australia.
In March, we ventured off on an amazing road trip from Brisbane to Sydney, exploring some off the beaten path towns along the Legendary Pacific Coast.
In April, infatuated by the stories of the great hikes, enchanted by the beautiful coastline, we decided to take advantage of Easter holidays and spend some time exploring Tasmania.
In May, we traveled to Western Australia, a region prime for adventurous explorers. Western Australia was an exhilarating state, packed with a bucket list of activities and picture perfect backdrops.
It was in Western Australia that we fell in love with the laid back town of Broome and crossed off one of the most amazing bucket items from our travel list – swimming with whale sharks.
In July, after many years of living in Australia (2.5 years for me and 6 years for Max, to be exact), we packed up our life our bags and said goodbye to our temporary home base in Brisbane, Australia. It wasn't a decision we made lightly, but quitting our 9-5 jobs to travel the world had been our dream for many years and we were stoked to finally be able to set our plans in motion.
In August, we set off on our first long term trip that would take us from Brisbane, Australia, through South East Asia, Eastern Europe, and Northern Africa, all the way to Costa Rica where we planned to culminate 2015 by getting married! It was one of the most amazing trips of our lives!
SINGAPORE
We started our trip with a short visit to Singapore, where I spent 4 days eating my way through the best hawker dishes in Singapore and somehow managed to experience the best of Singapore without breaking the bank.
INDONESIA
From Singapore, we made our way to Indonesia where we spent the rest of August falling in love with the region of Java, exploring Yogyakarta and its surroundings, witnessing the most incredible sunrise during the hike to the Ijen Crater, enjoying world-class diving in the Komodo National Park, and indulging in cheap and delicious Indonesian cuisine.
Malaysia
In September, we traveled to Sabah, Malaysian Borneo as guests of the Sabah Tourism Board. We started our trip with another amazing diving experience at Sipadan Island, followed by a few days exploring Kota Kinabalu, relaxing on the secluded beach in Mañana Borneo Resort, and then a trip over to Sandakan where we immersed ourselves into Sabah wilderness.
Sabah wasn't a place we had ever heard of before, but we loved our time in the region and can now name so many reasons why Sabah should be on every adventurous traveler's list.
Myanmar
From Sabah, we traveled to Myanmar, one of the countries we'd been itching to visit ever since we first stepped foot in S.E.A. From immersing ourselves in street life in Yangon, to cruising beyond the tourist trail in Inle Lake, exploring temple in Bagan, riding on a scenic train to Hsipaw, and trekking to hill tribe villages in the Shan province, we had a myriad of amazing experiences in Myanmar and our short 2-week stay wasn't enough to explore much past the typical tourist route. We've added Myanmar to the list of places we would love to come back to!
In October, we paid a quick visit to family in Ukraine and had the pleasure of watching my cousin get married to a beautiful woman, who we are so pleased to now call family. Shortly after the wedding, we made our way to Morocco.
Morocco
2 weeks of traversing across the country, we visited towns small and large, trekked in the cold Imlil, swam in the warm ocean in Essaouira, got lost in the blue city of Chefchaouen, shopped till we dropped in Fez and Marrakech, and drank copious amounts of Moroccan mint tea. Oh and then, of course, there was that time we lost our car keys in the Sahara Desert!
Romania
From Morocco, we made our way to Romania where we visited friends and spent an amazing 10 days road tripping through the Romanian countryside. We spent some time in the charming town of Brasov, roamed the cobblestone streets of Sighișoara, visited the virgin forests of Maramures County, drove along the famous Transfăgărășan Road and were rewarded with some breathtaking views of Balea Lake from the peaks of Făgăraș Mountains.
Florida, USA
In November, we made our way to North America, spending a good chunk of the month hanging out on the beautiful Anna Maria Island.
Costa Rica
Our last destination for the year was (and continues to be) special in so many ways. After spending the month of December living in Costa Rica in preparation for our wedding, we have made the decision to make this our home base for 2016. And if you have ever been here, you'll understand why. Great weather, friendly locals, lots of unexplored destinations and a Pura Vida lifestyle that we absolutely love.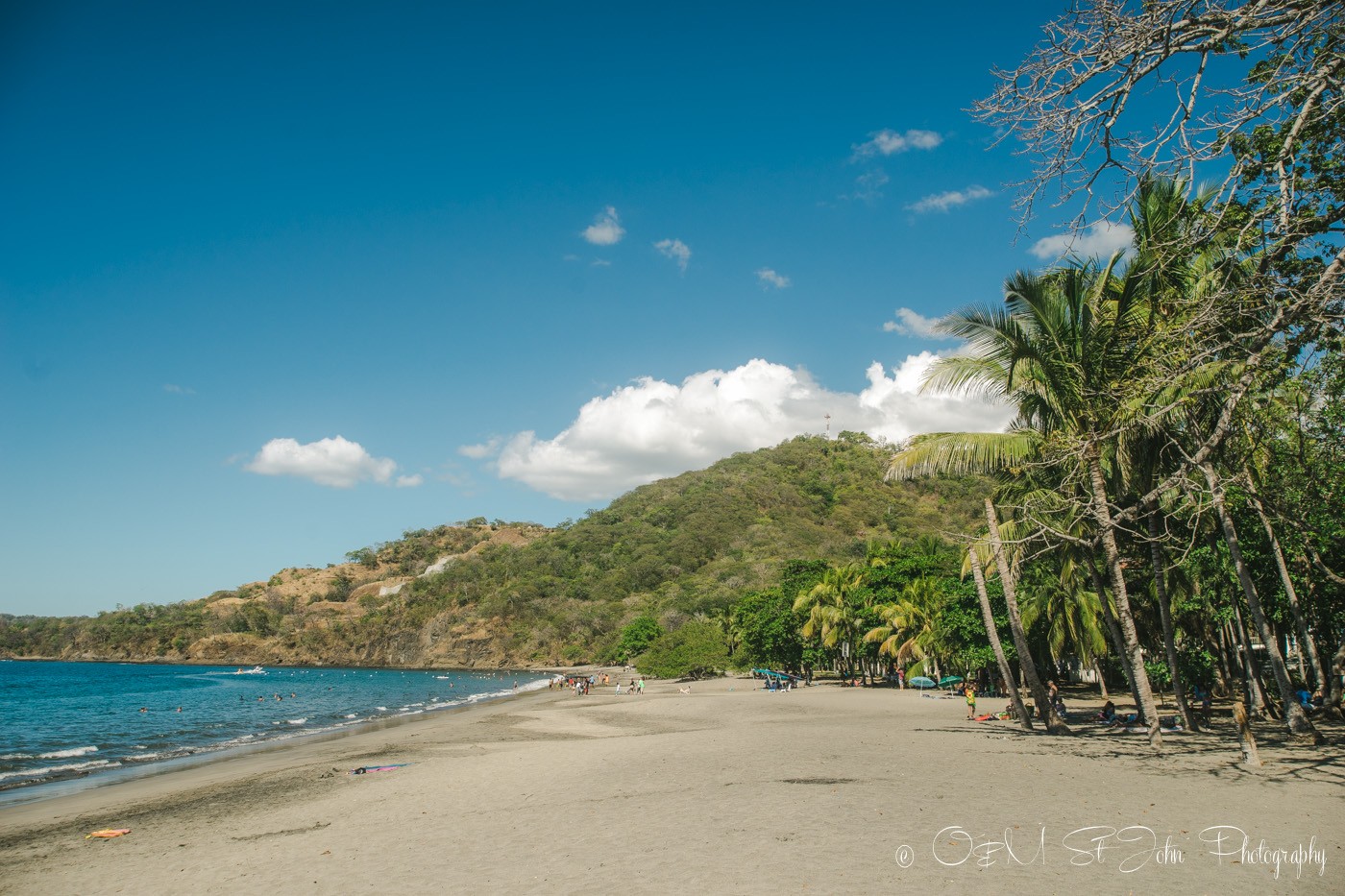 Costa Rica was the perfect place for us to tie the knot in celebration of our love and to start a new chapter in our lives as Mr & Mrs on December 31, 2015.
Here is to another amazing year ahead! We can only hope that 2016 will be equally as amazing as 2015 turned out to be!
Like this post? Pin it for later
What were some of the highlights of your 2015? We'd love to hear what amazing adventures you embarked on in 2015.