*This post may contain affiliate links, as a result, we may receive a small commission (at no extra cost to you) on any bookings/purchases you make through the links in this post. As an Amazon Associate, I earn from qualifying purchases. Read our full disclosure.
Paris. A city of high fashion, glamour, and arts is also known for amazing food, wine, shopping and entertainment options. Its attractions top the list of the most iconic sights in the word and its energy and buzz reverberates across the entire country. Name one person who doesn't want to visit Paris!
In its typical humour filled fashion, Buzz Feed reminds us of 28 Reasons Why You Should Never Visit Paris…
Ah yes, walking the streets of Paris you definitely will feel like you're living in a dreamy fantasy as you walk the streets. And the truth is, the reasons to visit Paris are endless, ranging from its famous landmarks to theater, film and music.
Best Time to Visit Paris
There is a certain air of romance associated with visiting Paris in the spring, but that certainly doesn't mean that Paris wouldn't be just as enjoyable other times of the year. In fact, majority of tourists flock to Paris in summer time, taking advantage of summer holidays and warm weather. Frommer's suggests that summer is the worst time to visit Paris and frequent travelers and locals will agree. Summers in Paris are crowded and expensive and the city is much more enjoyable in early Fall.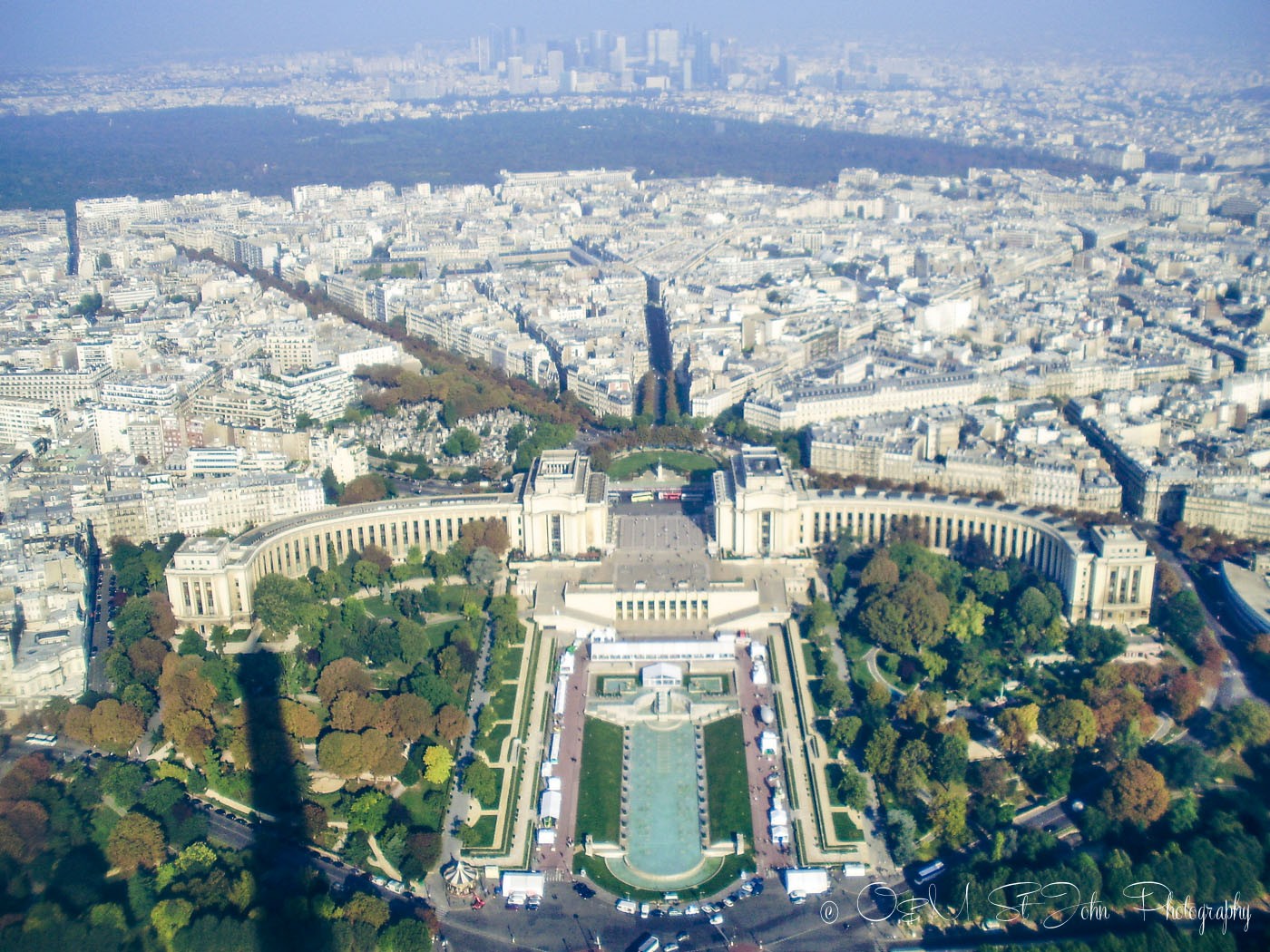 This article on About.com goes into great detail to help you understand weather in Paris and the pros and cons of visiting Paris any time of the year.
Top Things to Do in Paris
Often referred to as the City of Lights and the Capital of Fashion, Paris is a city of glamour, fine things, great cafes, flashy boutiques, and world-class museums. Don't be overwhelmed with the choices at hand and try your best to avoid attractions just because millions of others choose to spend hours queuing for them.
The iconic Eiffel Tower may be beautiful, but wasting hours lining up to see the views of the city from its viewing deck, may not be the best way to spend your time in Paris. Instead, grab a baguette from the street stall and a bottle of €2 wine from the supermarket and have a picnic in Trocadéro Gardens instead.
If you must make your way to the top, follow the tips from Telegraph's Article, 12 Worst Things to do in Paris and book your ticket in advance.
Similarly, don't waste your whole day at the Louvre and the Musée d'Orsay, unless you really really love art. CNN Traveller's 10 Things Not To Do in Paris suggests that they're not your only—or, indeed, even your best—options. Here are a few more of Paris's best museums and art galleries that might be worth a visit instead. If museums are your thing, consider getting a Paris Museum Pass that will allow you to jump the queues during the busy tourist season, or a ParisPass, that offers queue jumping at over 60 attractions including the Louvre, the Arc de Triomphe, as well as a river cruise and public transport travel.
Fodor's has some good suggestions for 20 Ultimate Things To Do in Paris, with a few great places to eat, drink and shop. while the Guardian offers advice on Free Things To Do in Paris.
My personal favourite is to explore Paris on foot, getting lost in its streets and losing track of time while people watching in random cafes along the way. I loved visiting the Sacre Coer and exploring the Montmartre District, getting up close and personal with its historical significance and its artistic side.
Paris plays host to a number of events and festivals throughout the year, with the most famous ones like the Bastille Day Celebrations, Paris Music Festival and Nuit Blanche attracting thousands of tourists to Paris from all over the world. Greater Paris Event Guide is a great source of information for events taking place every month of the year.
James from Nomadic Notes has a great list of other helpful links for those planning a trip to Paris. Check out his Paris Travel Guide.
Where to Stay in Paris
Paris is is a sprawling metropolis of 20 districts called arrondissement, with each one offering their own attractions and reasons to choose it over the other. The beauty of Paris is that each district is a little village in its own right, with its own vibe, culture and things to do, so when it comes to choosing where to stay in Paris, the decision is often a difficult one.
The best advice is don't stay near the Eiffel Tower, Arc de Triumph, or near Champs Esysee. Their popularity with tourists and thus high demand for accommodation in those areas means the hotel prices are through the roof, the streets are teeming with tourists and the locals are staying as far away from those districts as possible. This is not the Paris experience you are after.
Aussie in France Blog shares some great tips on choosing where to stay in Paris in her post The Best Area to Stay in Paris. Adventurous Kate offers some useful general advice on Best Neighborhoods and Accommodation and Budget Traveller suggests 6 of the best budget places to stay in Paris. Read through the articles and you'll notice some options, places like St Christopher's Inn Canal Hostel in 19th arrondissement and Oops! Hostel in 13th arrondissement popping up on multiple lists, making them great choices for budget travelers.
For those who are not on board with the idea of a hostel, The Guardian shares 10 of the best budget hotels in Paris and 8 Cheap Hotels In Paris With Great Locations. Travel +Leisure doles out 17 Secret Hotels Under $200, perfect for those looking for a stylish, well-located—and inexpensive (yes, under $200 is inexpensive for Paris) place to stay in Paris. Conde Nast Traveller caters to a more upscale crowd offering their suggestions on Where to Stay in Paris in their Guide to Paris.
As always don't forget alternative accommodation options, like Airbnb and couchsurfing.
Sign up for 

Airbnb here

 and receive $25 off your first stay!
Where to Eat in Paris
It may sound really cliche but my favourite thing to eat in Paris are €5 crepes fromt he street side stalls. Be it the savoury option for breakfast or the classic Banana Nutella as an afternoon snack, I can't go a day in Paris without it.
But of course in a food capital like Paris, there is so much more to try. Time Out Paris has an elaborate guide to the finest restaurants in the French capital, listing 100 best restaurants in Paris. For a shorter list, try Guardian's 10 of the best restaurants in Paris, with average meal prices ranging from €35 to €200 per meal. Luckily they also have a list of Top 10 budget restaurants and bistros in Paris for those that simply can not justify spending €200 or even €100 on a meal. Average meal price on this list is between €15-20. Now that's more like it!
For snack time options, refer to BuzzFeed's 27 Of The Most Delicious Cheap Eats In Paris, featuring my favourites, crepes and eclaires or Guardian's 10 of the best cafes in Paris
Bonus resource: Eating in Paris for under €10 by Gourmet Traveller.
How Much Time Do You Need in Paris
It's tough to cram everything there is to see in Paris in jsut a few days, but here are a few articles that might help you plan out your short stay.
I first visited Paris back in 2008 and after 3 days of seeing the sights and taking in the attractions, I quickly discovered that it wasn't enough time to even scratch the surface. So I made a point to come back, giving myself enough time to stroll the streets, get lost in the alleyways, eat crepes and people watch. My advice is give yourself at least 5 days to a week, although I know that for many that's going to be a tough challenge.
I guess that means, there'll always be a reason to come back again, right?
What are some of your favourite things to do in Paris?
Leave your suggestion in the comments box below!