A trip to Europe is a great idea for first-time travelers. This part of the world has a well-developed tourist trail with reliable transportation links, plenty of accommodation choices, and numerous activities and entertainment options to suit a variety of travelers.
*This post may contain affiliate links, as a result, we may receive a small commission (at no extra cost to you) on any bookings/purchases you make through the links in this post. As an Amazon Associate, we earn from qualifying purchases. Read our full disclosure
Western Europe offers just enough challenges to keep the trip fun and adventurous without being overwhelming for those traveling for the first time. All it takes is a little bit of research, some planning, and a big sense of adventure to make the most of your first trip to Europe!
Over the last eight years, we've visited many of Europe's major cities, so it's no surprise that when it comes to the ultimate itinerary for first-time visitors, we have a few recommendations. Here's a roundup of our favourite cities that we think are worth putting on your Europe itinerary for your first-time visit.
Traveling Soon?

Here is a list of our favourite travel providers and accessories to help get you ready for your upcoming trip!
London
Whether you're flying to Europe from North America or Oceania, London will most likely offer the cheapest flights in and out of the region. If this is your first trip to Europe, take advantage of these great deals and put London top of your itinerary. London offers a plethora of activities to satisfy even the pickiest traveler.
Take in the Major Sights
Don't miss the big attractions, like Buckingham Palace, London Eye, Piccadilly Circus, Westminster Abbey, Big Ben, and St Paul's Cathedral. The best way to see the sights that interest you is to download a self-guided London walking tour map. This way you can go at your own pace and take as many photos as you like, without feeling pressured to match the pace of a guided tour.
To see as many of these popular attractions as possible, you might want to split your tour into two parts. Buckingham Palace can easily take half a day, especially if you decide to check out the stunning architecture of Westminster Abbey and Big Ben, which are within short walking distance of the palace. The Tower of London, the London Eye, and the iconic Tower Bridge are about an hour's walk from Buckingham Palace, so it's worth either catching a ride to a starting point or just saving those sights for another day instead of rushing to visit all the destinations in one day.
Experience London Culture
Culture vultures will love London's selection of world-class museums and art galleries, shopaholics will enjoy checking out London's amazing markets, and foodies will go crazy for the city's multicultural restaurants and street food finds.
Visit London Museums
The famous Madame Tussauds wax museum is a fun spot to visit, and history buffs or maritime aficionados will enjoy Cutty Sark, a historic sailing ship that has been preserved and converted into an interactive museum.
If art museums are more to your liking, the National Gallery has over 2,600 amazing works from the 13th century to present day. You'll see artworks by Leonardo da Vinci, Monet, Van Gogh, and Rembrandt, and admission is free! While you're in the city center, you can walk to Trafalgar Square and watch the street performers in Covent Garden's cobblestone plaza.
Go on a Literature and Theatre Tour
For fans of classic literature, the Charles Dickens Museum is a fantastic hidden gem. Located in Charles Dickens' former home on Doughty Street, this museum has over 100,000 items related to the author, including manuscripts and personal items. The home is laid out as it would have looked while the author lived there, like a time capsule!
There is no shortage of theaters in London, but Shakespeare fans should definitely visit The Globe Theatre. A reconstruction of the original theatre that burned down in 1613, this venue offers tours and has regular showings of Shakespeare's plays. A trip to The Globe is as close as you're ever going to get to seeing The Bard, so don't miss it when you visit Europe.
If you are looking to take a couple of tours around London, these are the ones we recommend:
Planning the London Portion of Your Europe Itinerary
Time Needed: Three to five days, although you can easily spend an entire week in London and feel like you didn't get a chance to see everything.
Where to Stay in London
West End or Bloomsbury if you want to be near attractions and entertainment options. Kings Cross, Euston, and Camden are more popular with backpackers exploring the alternative side of London. We try to stay in eco-friendly accommodation as much as possible during our Europe trip.
Eco-Friendly Hotels in London:
Paris
No Europe trip itinerary would be complete without Paris. Located a quick 2.5-hour train ride from London, Paris offers visitors some of the most iconic sights in the world, like the Eiffel Tower, the Champs Élysées, the Louvre, and the Arc de Triomphe.
This city of high fashion, glamour, and arts is also known for amazing food, wine, shopping, and entertainment options. Of all the major cities on the continent, Paris is among the most walkable, making it a perfect destination for those who visit Europe.
We recommend exploring Paris on foot, getting lost on its streets, and losing track of time while people watching in cafés along the way. Don't miss the Sacré-Coeur and a chance to check out the Montmartre District, home of the Moulin Rouge, street artists and performers, bohemian apartments, and tiny cobblestone streets.
Have a Garden Picnic
Paris is home to some of the most beautiful public gardens in the world, and a must-see for any trip to Europe. Located in the heart of Paris, the famous Luxembourg Gardens is the perfect place for a stroll and a picnic. If you plan on visiting the Louvre, the Jardin des Tuileries is just down the street from the museum. While not as popular as the Luxembourg Gardens, the lovely Jardin des Tuileries will be a welcome refreshment after the Louvre.
Take a Day Trip to the Loire Valley or Champagne Region
A visit to France wouldn't be complete without a day in the country's gorgeous countryside. To get to the Loire Valley, it's about a 3-hour train ride from Paris, but it's much easier to join a guided tour. This guided tour provides transportation, a guided tour of three UNESCO-listed castles in the Loire Valley, and a wine tasting in Amboise.
With this guided tour, Champagne lovers take a day trip to learn about bubbly at the source, sample several vintages, and tour historic sites in the region. You'll take a guided walk through a vineyard, where you'll learn about the specific grapes suitable for Champagne, tour the abbey where Dom Perignon lived in the 17th century, and visit with vintners for a demonstration of the production process.
If you are looking to take a couple of tours around Paris, these are the ones we recommend:
Planning the Paris Portion of Your Europe Itinerary
Time needed: two to four days, or longer if you love art, high fashion, and glamour
Getting here: Fly for $45 USD, take a 2.5-hour train for $60 USD, or take an overnight bus for $30 USD.
Where to Stay In Paris
Stay in the Montmartre District, if you want to be in close proximity to entertainment options. The 19th and 13th arrondissements offer lots of great options, too.
Eco-Friendly Hotels in Paris:
Amsterdam
While many travelers associate Amsterdam with great parties and smoky coffee shops, there's a lot more to the Netherlands' capital than that. The city is full of museums, architecture, and art.
It's also one of the most eco-friendly stops on your Europe trip itinerary. It's extremely easy to explore on foot or to enjoy on two wheels.
In our opinion, the Van Gogh Museum and the Anne Frank House are a must, as is the Leidseplein, which is the center of Amsterdam's entertainment scene and home to nightclubs, movie theatres, concert venues, casinos, and the ubiquitous coffee shops.
Enjoy the Free Sights
If Amsterdam makes it onto your Europe trip itinerary, don't skip the city's amazing outdoor spaces. Located southwest of the city center and just west of Museum Quarter, Vondelpark is the largest urban park in Amsterdam. The park is full of paths, sculptures, and greenspaces, making it the perfect spot for a morning coffee or lunch picnic.
Architecture buffs will enjoy Amsterdam's Canal Ring area. Dating back to the 17th century, this half-moon of canals is a UNESCO World Heritage Site lined with historic buildings, restaurants, shops, and bars.
If you are looking to take a couple of tours around Amsterdam, these are the ones we recommend: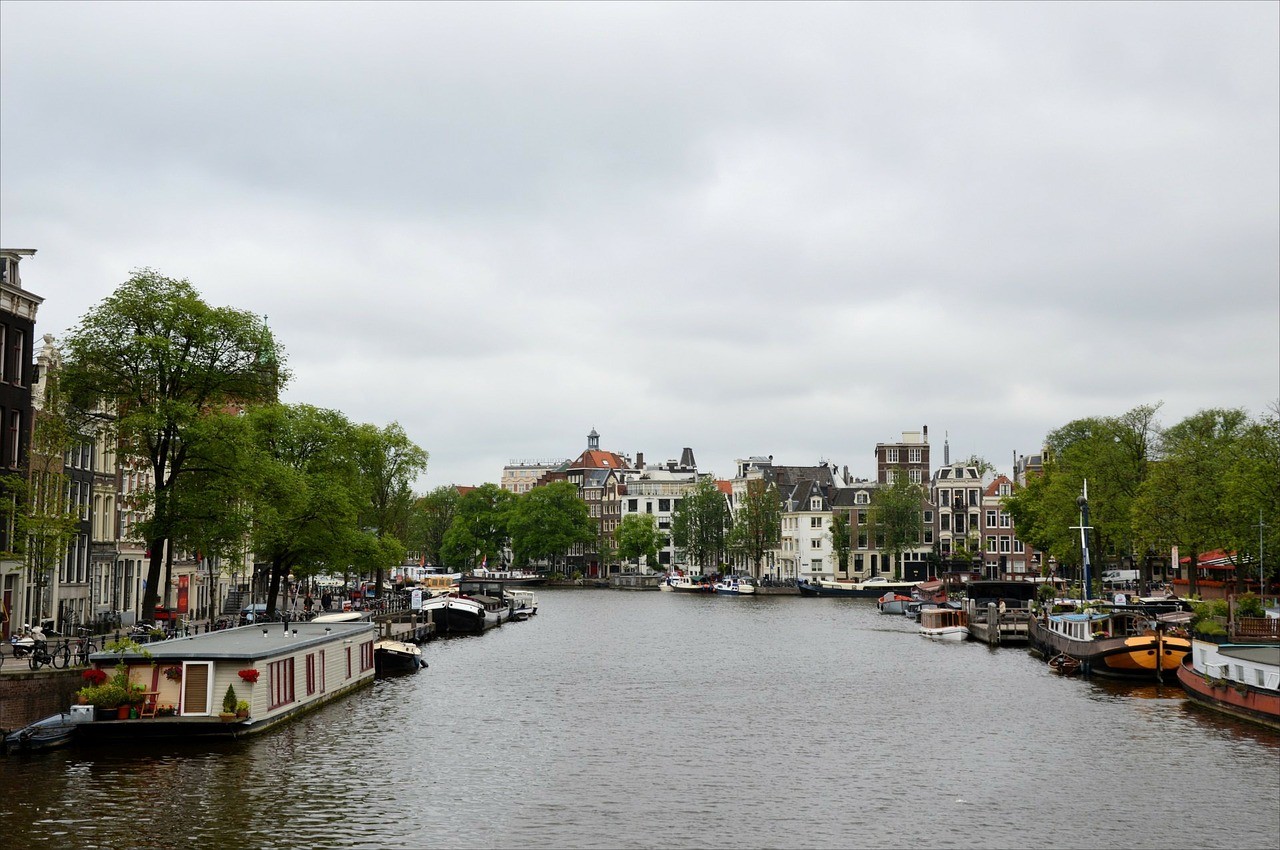 Planning the Amsterdam Portion of Your Europe Itinerary
Time needed: Two to four days
Get there: Take a 1.5-hour flight from Paris for under $55 USD, a 3-hour train ride from Paris for $57 USD or take an even cheaper overnight bus.
Where to Stay in Amsterdam
Stay in The Old Centre and the surrounding areas, so you can be a short walk away from the main sights and shopping and entertainment areas.
Eco-Friendly Hotels in Amsterdam:
Berlin
Best known for its historical associations, lively nightlife, street art, and an abundance of museums, Berlin is a fascinating city to visit on your first trip to Europe. This historical hotspot is famous for the Berlin Wall, offers great nightlife, and is one of the most eco-conscious cities in Europe.
Don't Miss the Main Sights in Mitte
The city centre and historic district of Mitte are home to several of the most famous attractions in Berlin. You can easily spend half a day walking through the historic district, visiting the Brandenburg Gate, the Reichstag, the Holocaust Memorial, the Berlin Wall Memorial, and more sights significant to the city's history.
See the Famous Street Art of Berlin
To explore the alternative side of the capital city, head to the Kreuzberg and Friedrichshain districts. Here, you'll see the East Side Gallery and Museum, a kilometre-long stretch of the former Berlin Wall that is now covered in murals, including the famous piece of Leonid Brezhnev and Erich Honecker kissing. For a more in-depth experience and a chance to see some hidden gems, consider a guided walking tour of Berlin's street art.
If you are looking to take a couple of tours around Berlin, these are the ones we recommend:
Planning the Berlin Portion of Your Europe Itinerary
Time needed: Two to four days. Check out our 3-day Berlin itinerary here.
Get there: From Amsterdam, take an overnight bus for about $28 USD, a 6.5-hour train for $45, or a two-hour flight for around $65 USD.
Where to Stay in Berlin
Stay in Mitte to be close to major sights and attractions or the artsy areas of Friedrichshain and Kreuzberg if you want to experience the best of Berlin's nightlife.
Eco-Friendly Hotels in Berlin:
Munich
Germany's diversity grants it two spots on your Europe itinerary. For a taste of true Bavarian culture, check out the picturesque town of Munich. Visit the English Garden, hang out in the Marienplatz, and see the Old Town Square alive with street performers. You can also check out München's Viktualienmarkt, climb to the top of St. Peter's Church for amazing views of Munich, and take part in the world-famous Oktoberfest in September.
If you are looking to take a couple of tours around Munich, these are the ones we recommend:
Planning The Munich Portion of Your Europe Itinerary
Time needed: Two to four days
Get there: From Berlin, take an overnight bus for around $30 USD, a 6-hour train for under $25 USD, or a one-hour flight for $165 USD.
Where to Stay in Munich
Stay in the city centre to be within walking distance from Marienplatz and the Viktualienmarkt food market. Or choose one of the less touristy neighborhoods to stay in Munich.
Eco-Friendly Hotels in Munich:
Prague
Prague is considered to be one of the most unique, romantic, and beautiful cities in all of Europe. Make sure you leave enough time on a Europe trip itinerary for this Bohemian gem!
Visit Staromestske Namesti
Famous for its unique medieval architecture, the historic city center is home to famous attractions like Prague Castle, Charles Bridge, the Old City Hall, and the famed Astronomical Clock. Founded during the 12th century, this square in historical Prague is lined with stunning baroque architecture, restaurants, and galleries.
If you visit the city during the holiday season, be sure to check out the famous Christmas Markets held here every year. This is the largest of Prague's Christmas markets, and it's just beautiful to see at night.
If you are looking to take a couple of tours around Prague, these are the ones we recommend: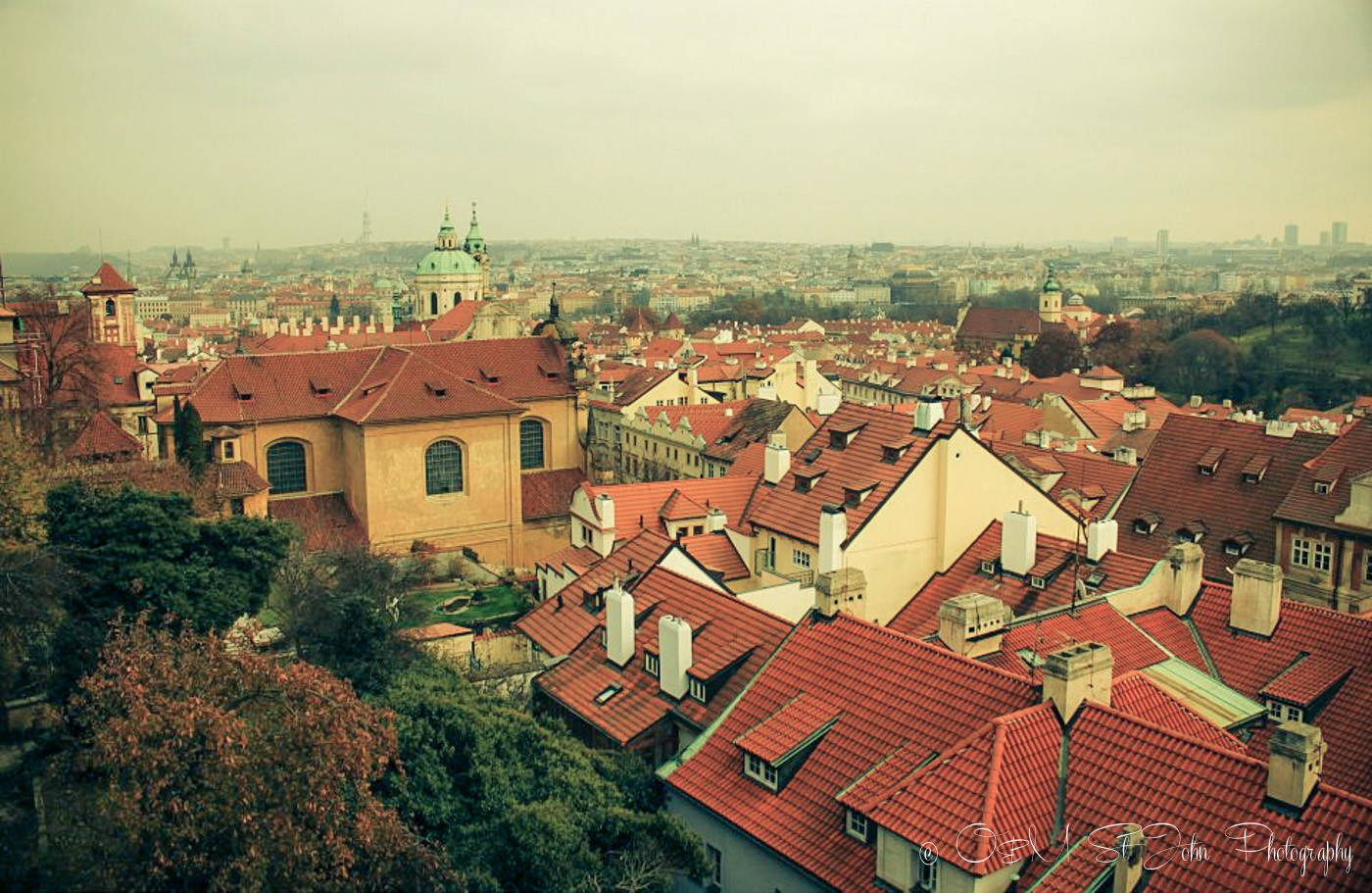 Planning The Prague Portion of Your Europe Itinerary
Time needed: Two to four days
Get there: From Munich, take a five-hour train for just $25 USD or a 4.5-hour bus for $25 USD. Depending on the time of year, you'll pay around $120 USD for a 1.5-hour flight that will take you from Munich to Prague.
Where to Stay in Prague
Stay in the city centre or in the Lesser Town (Mala Strana), the historical centre of the city.
Eco-Friendly Hotels in Prague:
Rome
Rome is one of the most important centers for art and history in the world, and it's chock-full of bucket-list sights and attractions. Its historic center is a UNESCO World Heritage Site, and the city is famous for its millennia-old churches, grand ruins, lavish monuments, elaborate statues, and graceful fountains.
Lovers of food, art and history, beauty and love itself should put Rome on their Europe itinerary. Of all the European countries, there is no comparison to the romance of this beautiful city. If you have to be selective with your itinerary, make sure to visit Italy.
If you are looking to get the most out of Roma in your short time in the city, consider taking a couple of tours. These are the ones we recommend:
Planning The Rome Portion of Your Europe Itinerary
Time needed: Two to four days
Get there: From Prague, take an overnight train to Rome for about $50 USD. At 15 hours, it's a pretty long train ride so if you'd rather save time, consider a 1.5-hour flight for $55 USD or less.
Where to Stay in Rome
Staying near the Termini train station is one of the most popular neighborhoods to stay in while visiting Rome since it makes it easy to get in and around Rome during your time there. However, there are a couple of other neighborhoods in Rome to consider.
Eco-Friendly Hotels:
Barcelona
Barcelona is full of culture, incredible food, markets, museums, rich history, and great nightlife. It makes for a great last stop on your whirlwind Europe itinerary.
Soak up the sun on Barcelona's gorgeous beaches, enjoy street performers and cafés on La Rambla, shop at the markets, admire Gaudí's modernist architecture, and spend the nights enjoying Barcelona's lively nightlife.
If you are looking to take a couple of tours around Barcelona, these are the ones we recommend:
Planning The Barcelona Portion of Your Europe Itinerary
Time needed: Two to four days
Get there: From Rome, take an hour and a half flight for $30 USD.
Where to Stay in Barcelona
Stay in the old city to be in close proximity to sights and attractions or along La Rambla.
Eco-Friendly Hotels:
Give Yourself Time to be Flexible
Follow our recommendations above for a three to five-week Europe itinerary. Plan your route ahead of time, but give yourself a little bit of flexibility when it comes to the number of days in each city. You never know which one of these amazing European cities will steal your heart, making you linger for a few extra days.
Get Off the Beaten Path
If time permits and you're looking to extend your stay in Europe, consider going off the beaten path and paying a visit to non-capital cities in Europe. We have a whole host of ideas on our Europe destination page.
While they might not get as much attention from travelers as the capital cities do, they pack a punch and offer some unique experiences that will make your Europe trip that much more exciting.