*This post may contain affiliate links, as a result, we may receive a small commission (at no extra cost to you) on any bookings/purchases you make through the links in this post. As an Amazon Associate, I earn from qualifying purchases. Read our full disclosure.
This past September we spent 3 weeks exploring Croatia. Drawn to the beautiful shores of the Dalmatian Coast, we chartered a private boat and spent 2 weeks exploring the islands and beautiful towns along the coast. From there, we traveled inland making our way from Split to Zagreb via Krka and Plitvice National Parks.
We came to Croatia with an open mind, and while we did do some research prior to arriving in the country, we didn't have too many expectations. Turned out Croatia had a lot of surprises for us up its sleeves.
Everyone Speaks English in Croatia
No matter where we went, what small town we visited, what tiny restaurant we were eating in, or where we were staying during our time in Croatia, every single Croatian we interacted with spoke great English. We were so proud of ourselves for actually doing some prep before Croatia and memorizing a few key phrases to help us get around, only to arrive in the country and realize that we wouldn't need that Croatian vocabulary after all.
Fascinated by the phenomena, we inquired with a few locals. As it turned out, Croatian TV stations do not dub any American shows or movies, and instead show all foreign entertainment in English with Croatian subtitles.
"I have never taken any English language lessons", our 50-year-old Uber driver claimed nonchalauntly. "I learned by watching TV".
Croatia is Full of Beautiful Little Towns
There was only one must-see town on our Croatia bucket list – Dubrovnik. Fascinated by the fact that it was a set for many Game of Thrones episodes and mesmerized by its medieval look, we couldn't wait to check out this beautiful destination. It's not that we didn't care for other cities along the coast, we just hadn't heard much about them.
But after just a few days of sailing towards Dubrovnik and docking in other small towns along the way, we realized that there was so much more to see along the coast than Dubrovnik. The Dalmatian Coast and the rest of the country are full of medieval towns, each one more beautiful than the other.
There was the charming medieval town of Trogir, the magnificent Roman walls and temples in Split, the Renaissance and Gothic architecture of Korcula Town, and the historic city of Sibenik, to name just a few. UNESCO World Heritage sites were abound and photo ops plentiful!
Croatia is Very Liveable
After spending 2 weeks sailing along the Dalmatian Coast, we rented a car and traveled inland to explore the lesser known part of the country. We visited small towns, stayed in apartments outside of the city centers, shopped at grocery stores and farmers markets, cooked our own meals, watched local TV, hung out in cafes (following the locals in their favourite pastime), and fell into a routine of everyday life.
We couldn't believe how easy it was to assimilate to Croatia. There was no culture shock, no language barrier, and no lack of things to see and do in every city and town. Croatia had all the familiarities and elements of comfort while still offering the excitement of being in new country. An ideal combination for any digital nomad looking for the next destination to call "home". Maybe one day…
Croatia Has So Much to Offer Beyond Dalmatian Coast
Sailing has become synonymous with Croatia. Every summer hundreds (if not thousands) of sailboats full of sun-hungry adventurers set sail along the Dalmatian Coast in search for secluded coves, beautiful beaches, and amazing parties. Most travelers embark on a typical 1 or 2 week trip making their way from Split to Dubrovnik (or in reverse), checking out the most popular towns along the Dalmatian Coast.
Unfortunately, very few venture out past the coast and that, in our opinion, is a huge miss! Dalmatian Coast is spectacular, there is no denying that and you can spend months sailing in between the islands in the Adriatic Sea without ever getting bored, but there is lots more to see in Croatia!
We spent a week exploring Central Croatia, visiting Croatia's famous Krka National Park, Plitvice National Park, as well as the cities of Zadar, Sibenik, and Zagreb and loved this region almost as much as we enjoyed the coast. Next on our Croatia list is a trip to Istria, another popular region in Croatia, home to amazing food, wine, and beautiful rolling hills.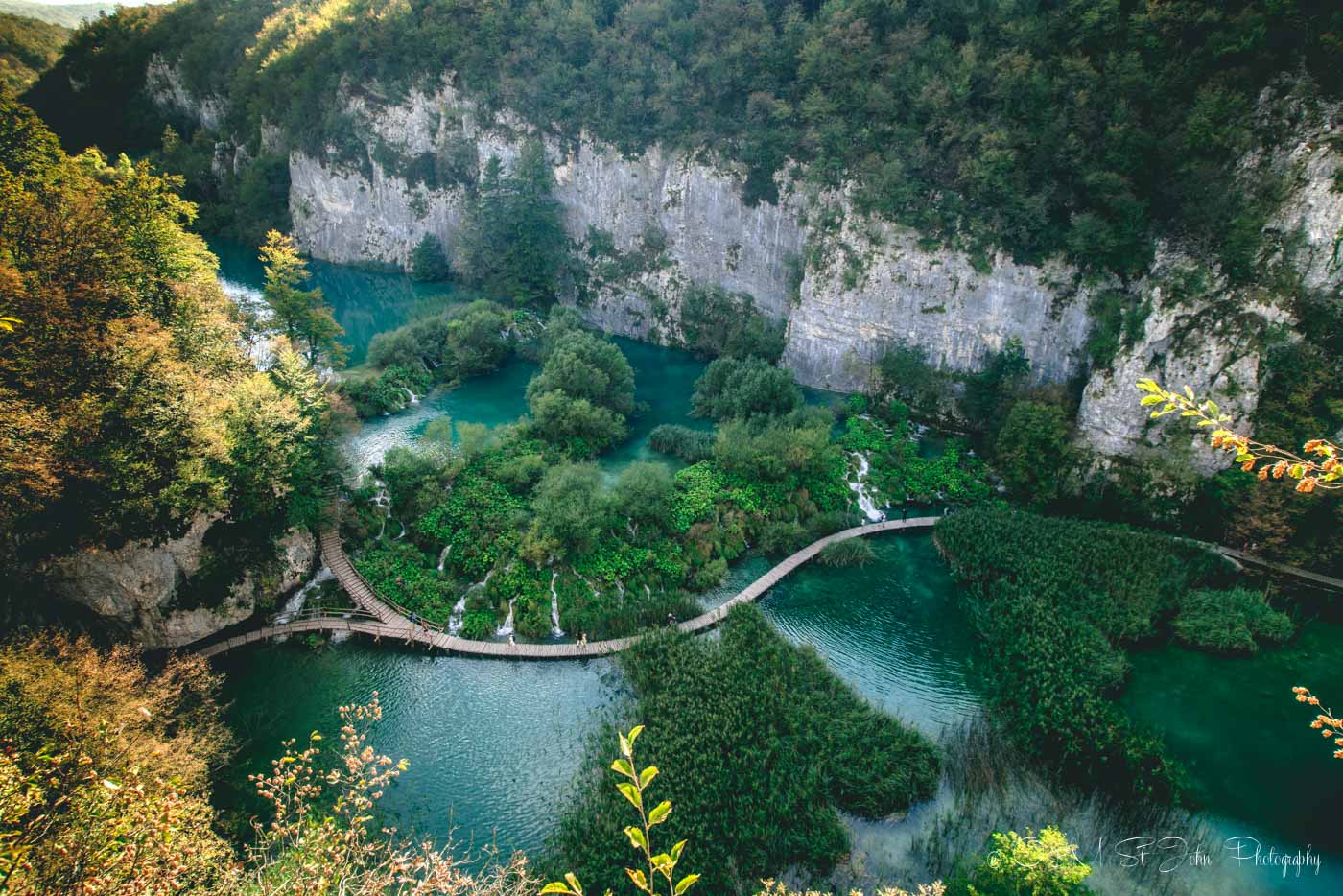 Coffee Culture is a Part of Life in Croatia
Sipping tiny cups of coffee at outdoor cafes is a daily ritual in Croatia. When we think of coffee destinations, places like Costa Rica, Cuba, and Colombia come to mind well before Croatia, but as it turns out this country is full of coffee lovers. Max (the only coffee drinker in our family) was loving coffee in Croatia.
Tea Culture in Croatia is Practically Nonexistent
Unfortunately, when it comes to tea, Croatia does not rank high on the list of countries for tea lovers. While it is possible to order tea in every restaurant, the selection was tiny (black and peppermint were the only flavours we consistently found in restaurants across the country) and the ritual of tea drinking was practically non-existent. Tea addicts beware, it's a country where a secret stash of your own loose tea will definitely come in handy!
Croatia is Home to Incredible Food
We didn't know what to expect from food in Croatia, but were completely blown away by the quality of food, its freshness, and a variety of dishes found across the country. Seafood was very popular along the coast, while stews, soups, and meaty dishes were more common inland. We found Croatian food, especially along the coast, to be heavily influenced by Italian (think risottos, pastas, pizza, and various meat dishes), as well as the Mediterranean cuisine (salads, olives, oils, breads, grapes, etc).
No matter where we ate throughout our time in the country, be it a small family restaurant, a tiny hole in the wall shop, or a 5-star establishment, the overall quality of food, freshness of ingredients, and uniqueness of the dishes was well above our expectations!
Have you ever visited Croatia? What were some things that surprised you during your visit?