*This post may contain affiliate links, as a result, we may receive a small commission (at no extra cost to you) on any bookings/purchases you make through the links in this post. As an Amazon Associate, I earn from qualifying purchases. Read our full disclosure.
For those who have not yet been to Croatia, there are two things you need to know. First, this is a downright incredible country filled with a vibrant history. Second, is that the city of Dubrovnik is the embodiment of such history.
Nestled on rocky shores and surrounded by crystal blue waters is the impressive, yet ominous, medieval limestone walls of the Stari Grad safeguard and the stone and terra-cotta buildings within. Known as the Pearl of the Adriatic, Dubrovnik has long enchanted visitors, but being the real-life King's Landing is what hurdled its popularity into the stratosphere.
Best Time to Visit Dubrovnik
With popularity, come crowds – especially in the summer when most people are checking out beaches in Dubrovnik.
For this reason, the best time to visit Dubrovnik is in the spring from April to mid-June or in the autumn from mid-September to October. During this time, not only will the crowds be much smaller, the weather will also be mild, making it ideal for long walks around the city.
How to Get to Dubrovnik
By Sea
An eco-friendly and exciting option for traveling to and around Dubrovnik is by sailing in Croatia. Many visitors to Dubrovnik often miss out on some of the most amazing sites nearby the city that is only accessible by sea like the sensational Bowa restaurant with cabanas set out on the water; or one of the many islands around Dubrovnik like Lopud with its beautiful sandy beaches.
Sailing is one of the most environmentally-conscience ways to travel, and, not to mention, it will give you an opportunity to see the most spectacular view of Dubrovnik as you come into its famous port.
By Land
If you are already in Europe, consider day trips from Dubrovnik or into the city. You can find bus services coming and going from neighboring Bosnia and Herzegovina and Montenegro on the Dubrovnik Bus Station website. There is also an international bus route run by Autotrans from Trieste, Italy that takes roughly 12 hours.
By Air
Of course, if land or sea are not options for you, you can easily reach Dubrovnik by plane. There is a high frequency of flights during the summer months which can make them more affordable as well.
There are also many day trips from Dubrovnik that you can reach via air and other means of transportation. Or perhaps consider a car hire in Dubrovnik that can take you around to some of the best sights in the city.
Top Things to Do in Dubrovnik
Walk Ancient City Walls
With history around every corner, it's no surprise that one of the most recommended things to do in Dubrovnik is to simply walk the streets and around the ancient city walls.
If you are there in the summer, it would be wise to rise early, not only to beat the heat, but also to avoid the throngs of tourists that peak at mid-day.
Browse the Oldest Market
While you are taking in the history and beauty of the city, make your way over to the oldest market in Dubrovnik located in the prominent, baroque square of Gunduliceva Poljana.
Admire the statue of the market's namesake of the 17th-century poet Ivan Gundulić in the center. Surrounding the poet, you can find stalls set up with seasonal cheeses, olives, honey, Mediterranean spices, and more.
Sunset Cable Car in Dubrovnik
Ever consider taking a cable car in Dubrovnik? After a nice day exploring the city, take a ride up the cable car to the top of Mount Srd.
From this vantage point, you can witness a truly remarkable sunset, when pink and orange hues mimic the warm terracotta rooftops, turning unparalleled views of Dubrovnik into something even more astounding.
Where to Stay in Dubrovnik
Although sustainable business and eco-friendly hotels are still a relatively new concept in Croatia, there is a handful of quality accommodation in Dubrovnik has been awarded and recognized for their efforts to stay green.
Valamar Dubrovnik President Hotel
At the top of this list is Valamar Dubrovnik President Hotel. Located on the Babin Kuk Peninsula, this hotel is a mere one-minute walk from one of the best beaches in Dubrovnik and has stunning views of the Elaphiti Islands from all room terraces and balconies.
And being certified as one of the top eco-friendly accommodations in Dubrovnik means you can feel good about your stay there.
Royal Princess Hotel
Also, near the top of the list of green accommodation in Dubrovnik is the Royal Princess Hotel located right next to the sea in Lapad. Surrounded by pine forest, this hotel hosts incredible sea views and is still only minutes away from the beach.
If you want one of the best views of the Adriatic Sea, head up to their restaurant and grab a table on their large open-air terrace.
Aminess Grand Azur Hotel
Another great choice for green travel is the Aminess Grand Azur Hotel that has received a local certificate as an eco-friendly and sustainable business. This seaside hotel boasts two newly renovated freshwater outdoor pools and a beautiful sun terrace with panoramic sea views in Orebic and Korčula.
Enjoy Mediterranean cuisine with locally produced olive oil and local red wines at one of the hotel's restaurants.
Where to Eat and Drink in Dubrovnik
Zuzori
This hidden foodie treasure in old town shouldn't be missed. Tucked into a quiet alley just off the bustling main street of Stradum, Zuzori will deliver some of the best food in town with a sustainable mindset – all carefully sourced, traditional ingredients but with a contemporary flair.
A little history trivia: Zuzori sits on the only street in old town named after a woman, the Renaissance poet Cvijeta Zuzorić.
Konoba Dubrava
Keeping with the local vibe, you can also head up to Konoba Dubrava – near the cable car stop on top of the hill. Here, amongst the pine forest, you'll discover a unique and rustic experience that stays true to tradition.
The restaurant has a cozy cottage feel and, since many of their dishes are cooked on an open fire, a comforting smoky scent fills the air. This is the go-to destination to try the region's signature dish, peka, consisting of baked meat and locally-sourced vegetables.
Nautika Restaurant
For something a bit more upscale, Nautika Restaurant has been voted the sixth most romantic restaurant in the world by Condé Nast Traveller. The outdoor terrace is on the very edge of the sea in Pile, alongside the western entrance to Dubrovnik's Old City.
From its unique terraces, diners can enjoy a truly one-of-a-kind view of the Adriatic and the fortresses of Lovrijenac and Bokar while enjoying some of the best cuisine in the country.
How Much Time Do You Need in Dubrovnik
As medieval, walled cities go, nearly all of the things to do in Dubrovnik are within walking distance.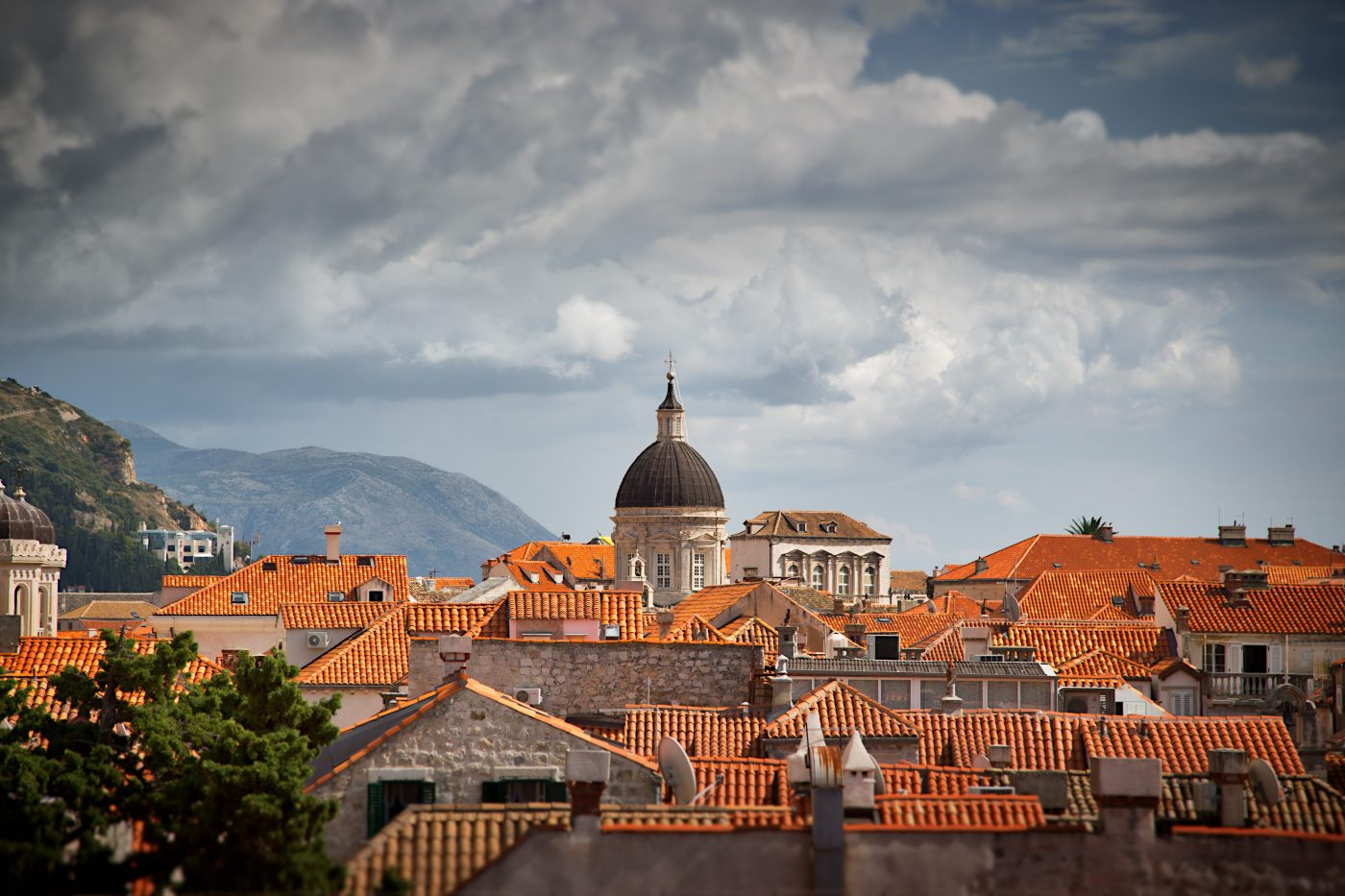 However, since there are so many beautiful sites – including stunning beaches in Dubrovnik – you should still to give this enchanting city its fair time of at least three days to fully explore everything it has to offer.
About the Author: Kyle Kivett is a passionate writer and traveler himself who wants every traveler considering a "sun and beach" holiday to experience the joys and freedom of a boating holiday instead.
Have you ever been to Croatia before? What would you add to the list of things to do in Dubrovnik?