A true Mediterranean gem, Croatia boasts cities and beaches that are guaranteed to make any traveller drool. Set on the dazzling shores of the Adriatic Sea, Croatia combines rich history with magazine-worthy views around every corner. Plus, it has a laidback culture that pairs perfectly with fresh seafood and local wines.
*This post may contain affiliate links, as a result, we may receive a small commission (at no extra cost to you) on any bookings/purchases you make through the links in this post. As an Amazon Associate, we earn from qualifying purchases. Read our full disclosure
We have a particular fondness for Croatia after spending 3 weeks exploring its exciting cities and gorgeous islands a couple of years ago. It's become one of our favourite European destinations since and one we've gone back to over and over again.
It's an affordable destination that's easy to navigate and offers so much from beaches to national parks and Medieval cities.
To help navigate Croatia's top destinations, we've assembled a list of the best places to visit in Croatia. From cascading blue waterfalls to golden pebble beaches topped with Medieval fortresses, Croatia has it all. Spend 2 weeks and you'll soon see why Croatia is one of the best places to visit in Central Europe.
Traveling Soon?

Here is a list of our favourite travel providers and accessories to help get you ready for your upcoming trip!
Perfect 2 Week Holiday in Croatia
If you want to soak in all of Croatia's magic, it's best not to squeeze in too much too quickly. Many of these Croatia top destinations deserve a few days. That said, for a perfect 2 week holiday, try out an itinerary that mixes cities and islands.
For example: Zagreb – Istria – Zadar/National Parks – Split – Hvar – Dubrovnik. Visit some smaller islands in between on day trips and you've got a recipe for a perfect Mediterranean holiday.
Best Places to Visit in Croatia
Dubrovnik
Certainly, the most popular destination in Croatia, the old city of Dubrovnik is one of the most picturesque towns on the Mediterranean. Its historic architecture and beautiful beaches have earned it the title of the "Pearl of the Adriatic."
But the walled city is more than just a familiar backdrop from Game of Thrones—the entire city is a Unesco World Heritage Site. First settled in the 7th century, Dubrovnik is located on the southern shores of Croatia, nearly straddling the Bosnian border. The city is perched above the Adriatic Sea, where orange rooftops dot the coast amid striking medieval architecture.
It's no wonder that simply walking around Old Town and admiring the ancient city walls is one of the top things to do in Dubrovnik. The walled town is a spectacle in itself with cobblestone streets leading to sparkling blue waters and lovely pebbled beaches.
In Dubrovnik, the weather is almost always pleasant and sunny, making it a fabulous destination for a Croatian holiday. Spend your days strolling through Old Town, exploring dreamy gardens, and watching the city light up in the evening.
At sunset, hop on a cable car to Mount Srd where you'll be treated to spectacular panoramic views of the city and coastline. There is also a scenic hiking trail that leads up the mountain, and you can take the cable car back down.
A popular tourist destination for any Game of Thrones fan is Fort Lovrijenac, a stone fortress on the edge of Old Town. After you've made the climb, cool off with a swim or snorkel at one of the city's great beaches like Banje or Lapad. Or, venture off the Adriatic Coast to the nearby island of Lokrum for a day of swimming, sunbathing, and seaside dining.
For its marriage of scenery and history alone, Dubrovnik is one of the best cities to visit in Croatia.
Don't Miss
To make the most of your time in Dubrovnik, consider signing up for one of the many walking tours in town. There are tours designed for foodies, Game of Thrones Fans, and history buffs.
Dubrovnik Food Story takes you to historic sights and the famous Dubrovnik Market before visiting traditional restaurants in Old town for a taste of local specialties, plus local wine and cheese.

Split
Famed as the hub of the Adriatic islands, Split is Croatia's second largest city with a rich history and buzzing tourist scene. The historic city is framed by Roman ruins and a labyrinth of picturesque cobbled streets.
Split boasts loads of fantastic bars and restaurants where Mediterranean cuisine is perfectly paired with local wines and seafood. Or if you prefer something more casual, there are plenty of gastropubs with local craft beers.
Set on the shores of the Dalmatian Coast, Split is the beating heart of boat tours to sun-soaked Croatian islands. It's the perfect launch point for exploring all of the natural beauty that Croatia is famous for. One of the most popular Croatia holiday destinations, Split is a vibrant city with a town square bursting with shops, restaurants, and cafes.
Like many of the best places to visit in Croatia, Split oozes history and has incredible buildings to show for it. Visiting Diocletian's Palace is one of the top things to do in Split. Here you can walk the narrow cobblestone streets built some 1,700 years ago. The Roman ruins tell a story of the city's past with Gothic architecture and marble walkways leading the way.
If you're deciding between Split and Dubrovnik, the main difference comes down to their locations. Split is more centrally located to explore other parts of the beautiful country while Dubrovnik is a destination in and of itself and better for a full day trip.
Similarly, Split is a much bigger city with more options for accommodation and dining, along with rare sandy beaches of the Dalmatian coast. Our advice? Do both! The two are undeniably some of the best places to visit in Croatia.
Don't Miss
Visit the Green Market, an open air market in Split's city center. The market is open every day and there are dozens of vendors. This is a great spot to visit in the morning to stock up on fresh bread, fruit, and local honey or cheese to snack on while you explore.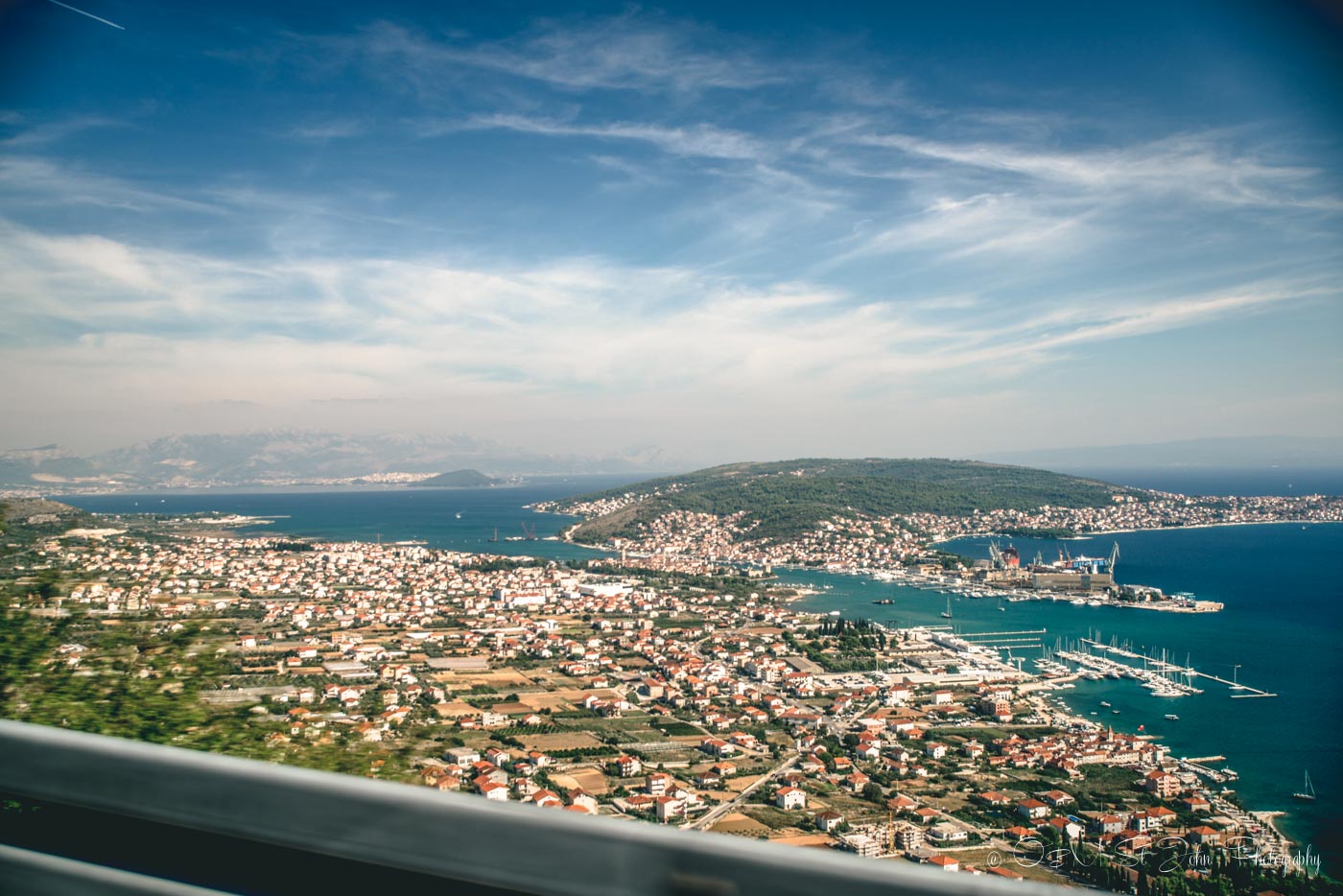 Plitvice Lakes National Park
If turquoise lakes and magical cascading waterfalls are calling your name, Plitvice Lakes National Park is a must-see when visiting Croatia. The flowing water flanked by dense forests is a very special sight. The popular national park is filled with hiking trails and lush forest that make for an enchanting walk around the chain of 16 lakes.
Plitvice National Park is located inland from the coast, about 1.5 hours from the nearest city of Zadar. The Plitvice Lakes are popular for day trips not only from Croatia but from other European countries too. Their jewel-toned turquoise waters look like a postcard from a far-off Polynesian Island, drawing in tourists visiting Croatioa. .
Kozjak Lake spans nearly 2.5 km and is a favourite amongst the Plitvice Lakes. The park is one of the most beautiful places in Croatia and a must for any Croatian bucket list.
Don't Miss
Make sure to visit Veliki Slap, the tallest waterfall in Plitvice National Park. The falls are located near Entrance 1 to the park and makes for a great start for your visit.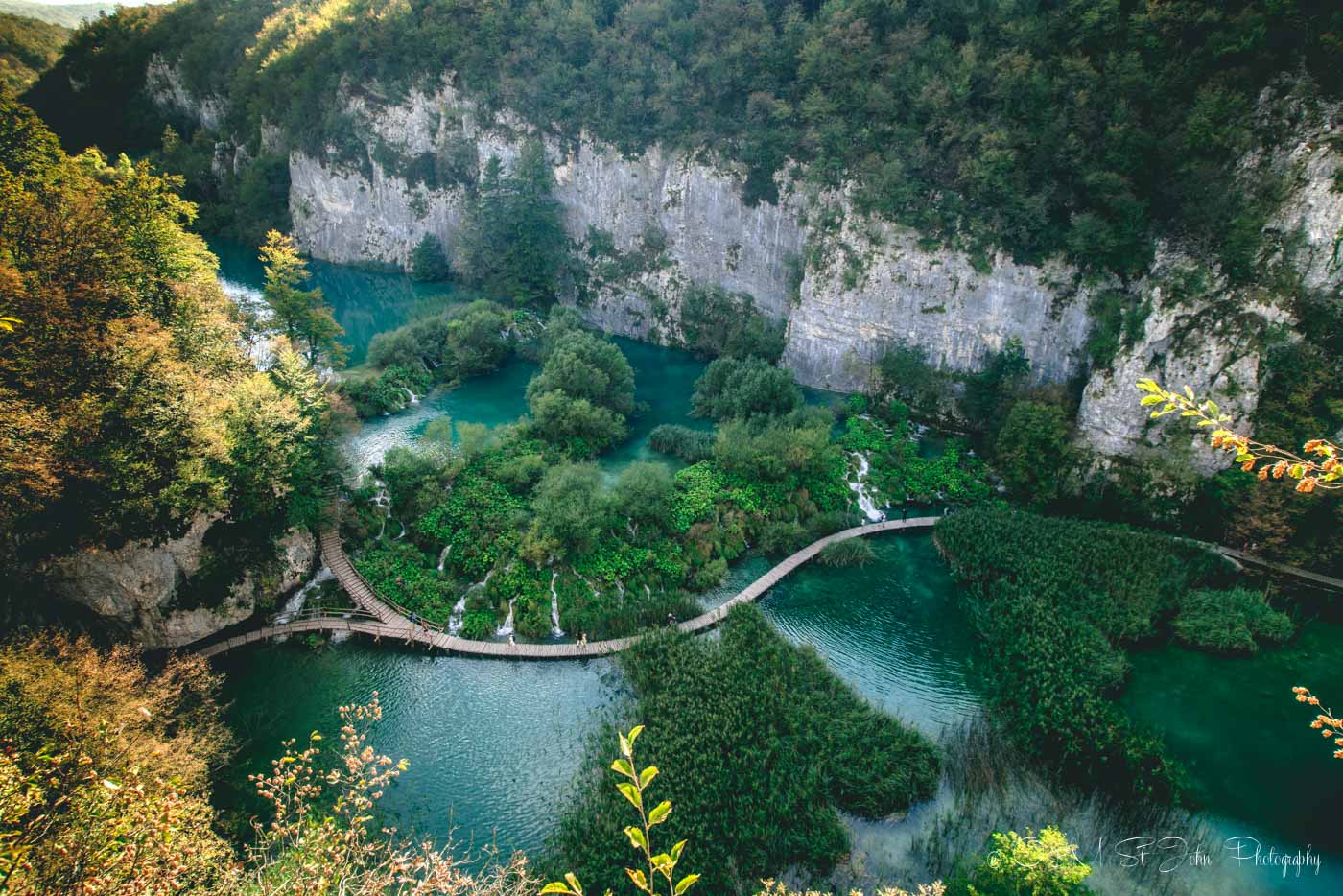 Krka National Park
Croatia's national parks are all about spectacular waterfalls and Krka National Park is no exception. The rushing water of the Krka River gushes through canyons and lush forests before flowing into pools of turquoise water.
The surrounding area is full of history with Roman ruins and historic monasteries sacred to the Serbian Orthodox religion.
For Catholics, the Visovac Monastery is so unique that it's actually located on an island within the Krka River. You can tour the monasteries and archaeological remains before exploring many walking trails that meander with the river.
Closer to the coast than Plitvice Lakes, Krka National Park is easily reachable from nearby Sibenik or even Split, making it the perfect escape from the busier Croatia destinations. It's one of the most beautiful national parks in the country and a great reason to visit Croatia.
Note: During our first visit to Krka back in 2017, visitors were allowed to swim in the pools at the base of the falls. However, as of 2022, due to safety concerns swimming in the falls is no longer allowed. There is now a new observation platform that circles the falls and allows you to take photos of the falls upclose.
Don't Miss
For a panoramic view of the lakes and to get up close to the waterfalls, consider signing up for a boat tour of Krka National Park. Sugaman Tours picks you up from Split, takes you on a guided tour of Kamerlengo Castle, then for a cruise along the Krka River and its waterfalls.
Sibenik
The gateway to Krka National Park, Sibenik is another gem on the Adriatic Sea. This vibrant historic city has suffered wars and vicious ocean storms while its stone buildings have held strong. The cobbled streets tell a story of a Dalmatian city filled with historic sites and medieval architecture buzzing with life.
Sibenik is set on the central coast of Croatia, about halfway between Zadar and Split. It's a great launch point for day trips to the Kornati Islands or a picturesque Mediterranean sailing trip. The city is rich in unique architecture, boasting four fortresses and impressive 15th-century churches.
If there's one of the nicest places in Croatia to see a concert, it's got to be St. Michael's Fortress. This 16th-century fortress turned amphitheatre hosts live music and theatre performances overlooking Sibenik and the surrounding islands.
Similarly, the St. James Cathedral displays stunning Renaissance architecture and has been deemed a UNESCO World Heritage Site. It's the only cathedral built entirely of stone in all of Europe!
Don't Miss
For an awesome culinary and learning experience, visit Dalmatian Ethno Village. It's a living museum that exhibits agricultural and culinary traditions from the region. You can watch artisans make bread, cheese, olive oil, and brandy by hand and with traditional tools. Dishes are prepared with produce grown onsite, and feature Croatian specialties.

Mljet
An island covered in pine forests and dotted with scenic caves, Mljet is a serene escape in the sea. Home to Mljet National Park, the island is considered Croatia's greenest island. Mljet is lined with beautiful hiking trails under the treetops.
We visited Mljet while island hopping and spent the day hiking and enjoying the water. We especially loved scoping out Odyssesus' Cave, which local folklore claims is where Odysseus spent 7 years. The cave is one of our top things to see in Croatia, where you can swim and explore its rocky walls.
Along with its natural wonders, Mljet Island also has an exciting arts and culture scene with a film festival and several art galleries. The town of Pomena pairs a revival of Dalmatian culture with stunning landscapes fit for a magazine.
And of course, a trip to Mljet Island isn't complete without checking out the two sapphire lakes. These salt lakes feature an island monastery, St. Mary's Island, which carries on the region's Benedictine past.
Don't Miss
To fully experience the salt lakes on Mljet Island, rent a bike from the park ticket office and take a ride around before finding your perfect swim spot.

Hvar
Without a doubt one of the best places to visit in Croatia, Hvar is a Mediterranean paradise. The island's hub, Hvar Town, is bursting with nightlife, restaurants, and events sure to make any Croatian holiday exciting.
Coupled with a vibrant city quarter, Hvar is the sunniest island in Croatia and has stunning beaches from coast to coast. To maximize your time, consider renting an ebike to see as much as possible.
The harbour town is considered by many to be one of the best holiday destinations in Croatia and we wouldn't disagree. It's not exactly a secret that Hvar Island is home to plenty of luxe resorts and hotels. The island is a stop on nearly any Croatian island-hopping route where sun and fun is on the agenda.
Hvar Island is located off the Dalmatian Coast, easily reached by ferry from Split or Dubrovnik. Island goers come armed with beach gear and walking shoes ready to soak in the sun and the sights.
Hvar's many secluded coves are lined by pebbled beaches and crystal clear waters perfect for swimming. It's surely the best part of Croatia to visit if the aromas of lavender and rosemary filling the air make your heart sing.
Besides its beaches, Hvar Town features marble stone streets, Gothic palaces, and historic 17th-century churches. A stroll around the old town is a great way to spend an afternoon before dining at one of the many top-notch restaurants. And if you want to take a city break, hire a boat and explore the nearby islands. Or, hop in a car and venture off the beaten path to Jagodna or Sveta Nedilja.
Don't Miss
If you're a wine lover, don't miss out on a winery tour on the island. Hvar Tours will take you on a 4 hour tour of local wineries where you'll learn about the history of the island and traditional Hvar winemaking. You'll try several organic wines and sample olive oils that are all made on the island with locally grown produce.
Vis
One of the top things to do while visiting Croatia is exploring its many picturesque islands. Be sure to add Vis Island to your list for incredible beaches and seaside landscapes. Vis is much more remote than other Croatian islands with a laidback vibe and rustic coastline.
Vis is the farthest inhabited island from the Croatian mainland, sitting on the other side of Hvar. The island spent most of its life as a Yugoslav military base that kept it off-limits to tourists until 1989. Its closed-off past maintained a small village charm far from the glimmering lights of Hvar or Brac.
The island has two municipalities, with the largest being Vis Town. Here, you can sip on famed local wines made from the island's unique vugava grape. Afterward, head down to Stiniva Beach and settle into the spectacular cove surrounded by cliffs.
It won't take long to see why Stivina has been named the best beach in Europe. Or, venture over to the coastal caves off of Vis to watch the sun pass through. It creates a magical dance of lights dazzling in shades of blue and green.
Don't Miss
Due to its history as a military base, there are several shipwrecks around the island. The area is considered one of Croatia's best destinations for scuba diving and guided diving tours are offered. If you decide to go scuba diving, be sure to check out Bisevo Grotto, a sea cave just off the coast of Vis Island.

Korčula
Peppered with Baroque churches and lush olive groves, Korcula is another beautiful Croatian island. Far less busy than neighbouring Hvar and Brac, Korcula has a charming old town with a laidback atmosphere.
The island is said to be the birthplace of Marco Polo, though proof of that is certainly lacking. Even still, the House of Marco Polo sits on the island's east coast and offers sweeping views of the sea.
Nestled between Hvar and Mljet, Korcula is reachable by ferry from Split or Dubrovnik. The island is fairly large yet relatively less developed than others. Luckily, this means there is still plenty of green space with lush forests and fragrant olive groves.
Similar to Dubrovnik, the town of Korcula has stone walls and fortresses that are full of history. Walk along the cobblestone streets while admiring the Venetian cathedrals and lively open-air markets. You'll have no trouble finding somewhere delicious to eat with an impressive roster of seafood restaurants and local wineries.
Korcula Island also offers lovely beaches for a relaxing day in the sun. And the best part is that you won't have to fight the crowds for a sunbed like you would on other islands. Pupnatska Luka is the perfect beach to laze the day away with plenty of space to spread out. Needless to say, Korcula is one of the best places in Croatia for a laidback island holiday!
Don't Miss
Make sure to visit St. Mark's Cathedral, the highest point in Old Town Korcula. It's a wonderful example of Dalmatian architecture and features different styles that reflect its 600 year history. If you're up for climbing stairs, go to the top of the bell tower for awesome views of the town and harbour.
Brac
Brac is easily one of the most beautiful islands in Croatia with a unique coastline with a world-famous beach. Zlatni Rat Beach, coined the "golden horn", is a peninsula jutting into the crystal clear waters of the Adriatic Sea. It has fine pebbles that light up in gold under the glow of the Croatian sun.
Besides Zlatni Rat Beach, Brac has a bustling harbour town called Bol on its southern shore. Bol has a slew of fantastic restaurants with stunning views of the sea and anchored boats in the harbour.
Brac is also a hotspot for outdoor activities, especially windsurfing. The channel that separates Brac from Hvar creates the perfect wind conditions for slicing through the water. Most agree that the best month to visit Croatia is in June or September, which is when wind conditions are prime.
If you're torn between visiting Brac or Hvar, you can take their liveliness into account. Hvar Town is jam-packed with nightlife and activities, whereas Bol and other Brac towns are a bit more peaceful. Both have some of the best beaches in Croatia so it's a win-win however you choose!
Don't Miss
Visit Museum Uja to learn about the history of olive oil making on Brac. You'll get hands-on experience with a restored traditional press, then sample homemade tapenades, olive oil, marmalades, and wine made either onsite or locally.
Zadar
With its Old Town perched on a peninsula in the sea, Zadar is an ancient city full of history and one of the best places to visit in Croatia. The Dalmatian town is filled to the brim with Medieval churches and Roman ruins. These museum-worthy spots share the streets with modern bars and restaurants that are delightfully laidback and under the radar.
What makes Zadar one of the best places to visit in Croatia is its underrated reputation. It doesn't grace the covers of travel magazines like Dubrovnik and Hvar but still shares an enticing charm.
You can walk the historic streets and visit the many museums and churches without having hordes of crowds trailing you. For an escape from the tourist crowds, visit Zadar Market for a taste of local produce and honey. This farmers market is located in the heart of Old Town, and there are plenty of vendors to visit.
Old Town aside, Zadar also offers fabulous beaches with kayaks and paddleboards for hire. Off the city's seaside walkway, nearby Sea Organ is a delight for the ears. Take a stroll along the seaside promenade and close your eyes to listen to the gentle whistle of wind pushing through underground pipes as the waves roll in.
End the evening on the city waterfront admiring the breathtaking sunset that lights up the city's art installation. Local architect Nikola Bašić created both Sea Organ and Sun Salutation to harness the waves into energy and art. You'll watch the pavement turn into a psychedelic light show as the sun tucks away for the night.
Don't Miss
If you need a break from the sun and heat, check out the Archaeological Museum of Zadar. You'll see exhibits on the prehistory of the area, all settlement eras, and even some artifacts recovered from underwater sites.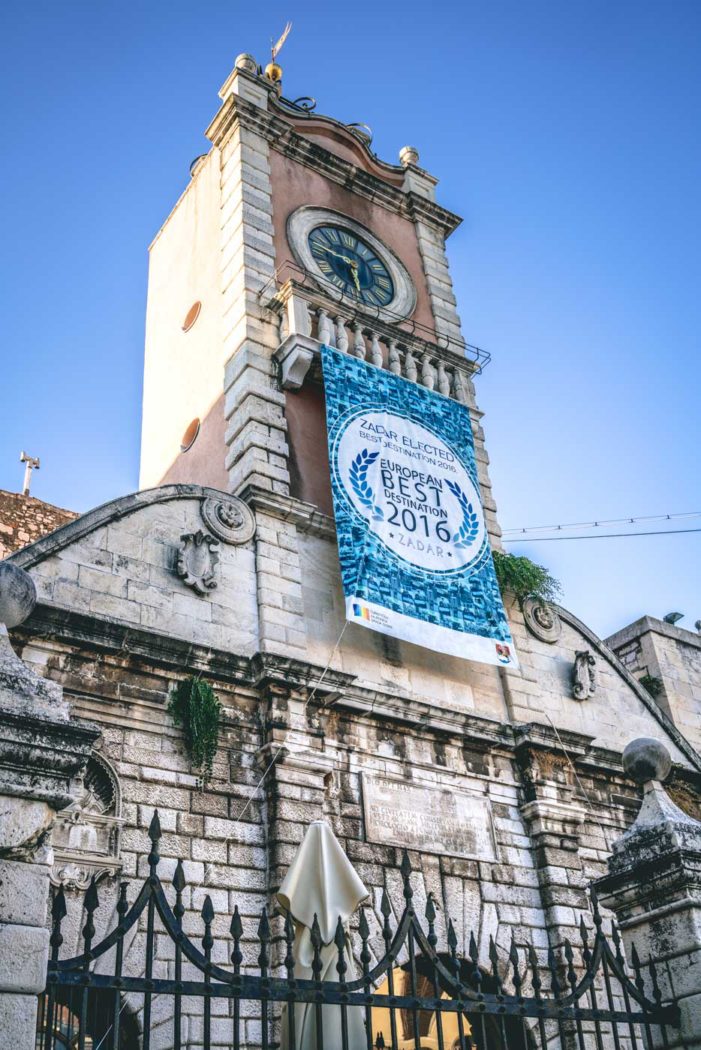 Istria (Pula)
Home to the illustrious Pula Film Festival, Pula is one of the nicest spots to visit on Croatia's Istrian Peninsula. The area is famous to be one of the best places to visit in Croatia for foodies and wine lovers. After all, you can't visit Croatia without indulging in some mouth-watering Mediterranean cuisine.
Pula is located on the southern tip of Istria, at the head of the Adriatic Sea. The region sees more of an Italian influence than other parts of Croatia, with Venetian-style houses and Roman architecture. This mix of cultures creates a vibrant variety in the city's food scene from homemade olive oils to opulent truffles.
A cultural centre, Pula hosts an annual film festival showcasing Croatian and international films. The event is held at Pula Arena, a former Roman amphitheatre that once hosted gladiator fights many moons ago. Meanwhile, ancient monasteries, churches, and fortresses dot the city along narrow winding streets.
The draw of Pula extends to its lush countryside and beautiful beaches. A day trip to the fourteen islands that make up the Brijuni archipelago is a great way to explore some more gorgeous places to see in Croatia.
Don't Miss
Visit award-winning Benazic Winery, located a couple kilometres from Pula's city centre. Three generations of the Benazic family run the vineyards and winery, and they take time to explain their cultivation and production processes. A tasting includes samples of all 8 wines made onsite, light food pairings, and a sample of their brandy.
Zagreb
Though many of the best places to visit in Croatia are on the coast, Zagreb is worth heading inland for. The country's capital and largest city in Croatia, Zagreb is an energetic city teeming with culture. The city is earning its place on the map as one of the most beautiful cities and one of the best places to visit in Croatia and a worthy stop on any visit.
Zagreb marries historic charm with modern tourist attractions. The Upper Town is the city's historic centre, with cobblestone streets shadowed by church spires. It shares several historic sites with other famous places in Croatia, like Medieval churches and cathedrals.
Zagreb sightseeing is best done on foot, where you can pop into cafes and restaurants and cruise the Dolac Market. The open-air market is a must-see Zagreb hotspot. The market is full of local produce and interesting souvenirs that you can buy.
As you venture into the Lower Town, drop into a local art gallery or sit down in a park with a picnic. Zrinjevac Park is a wonderful green space in Lower Town, and there are plenty of cafes nearby to pick up a coffee or light lunch to enjoy in the park.
Finally, don't leave Zagreb without snapping a photo from Strossmayer's Walkway. Here, you'll have an awesome view of the city with all of the musicians and artists that make Zagreb so vibrant.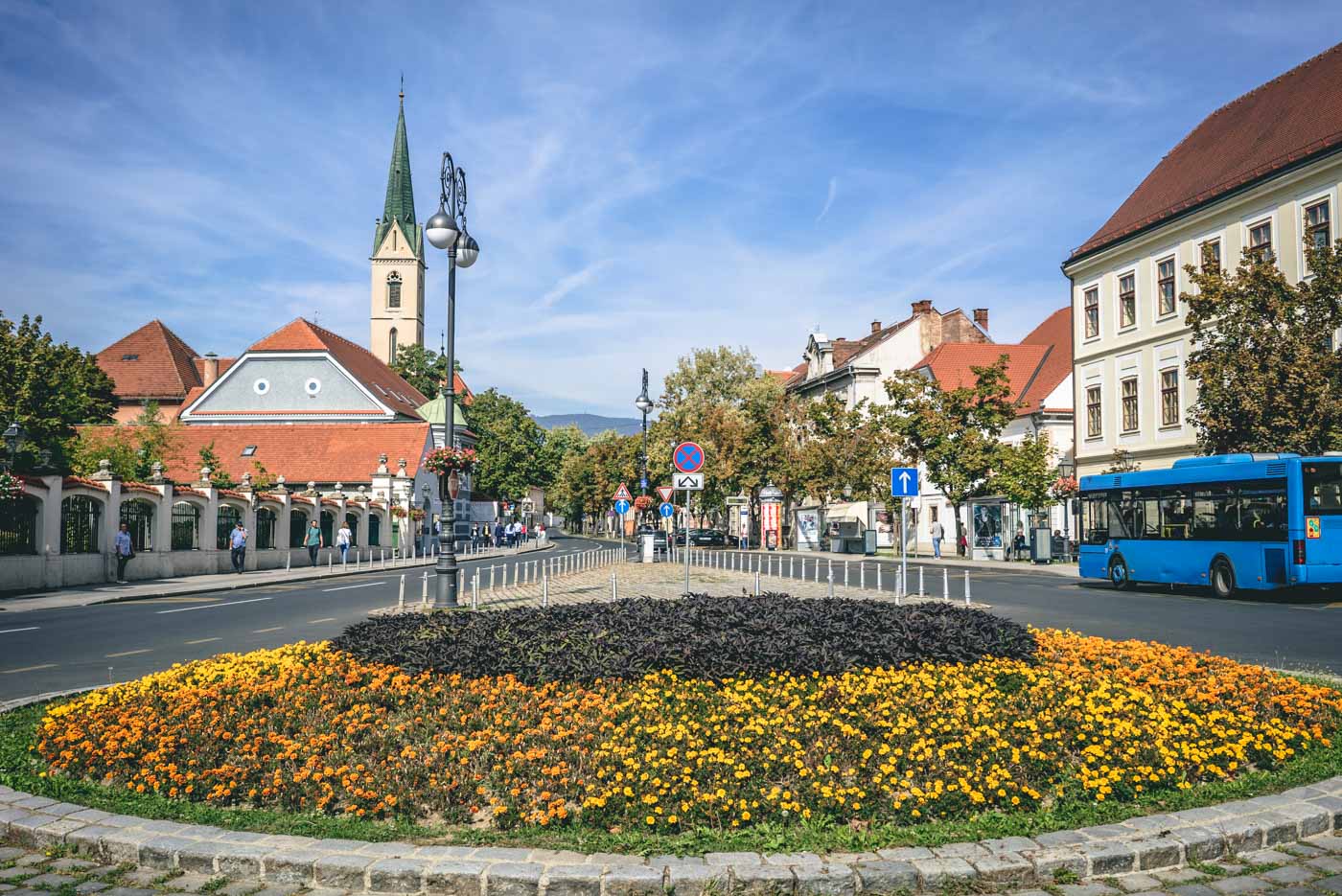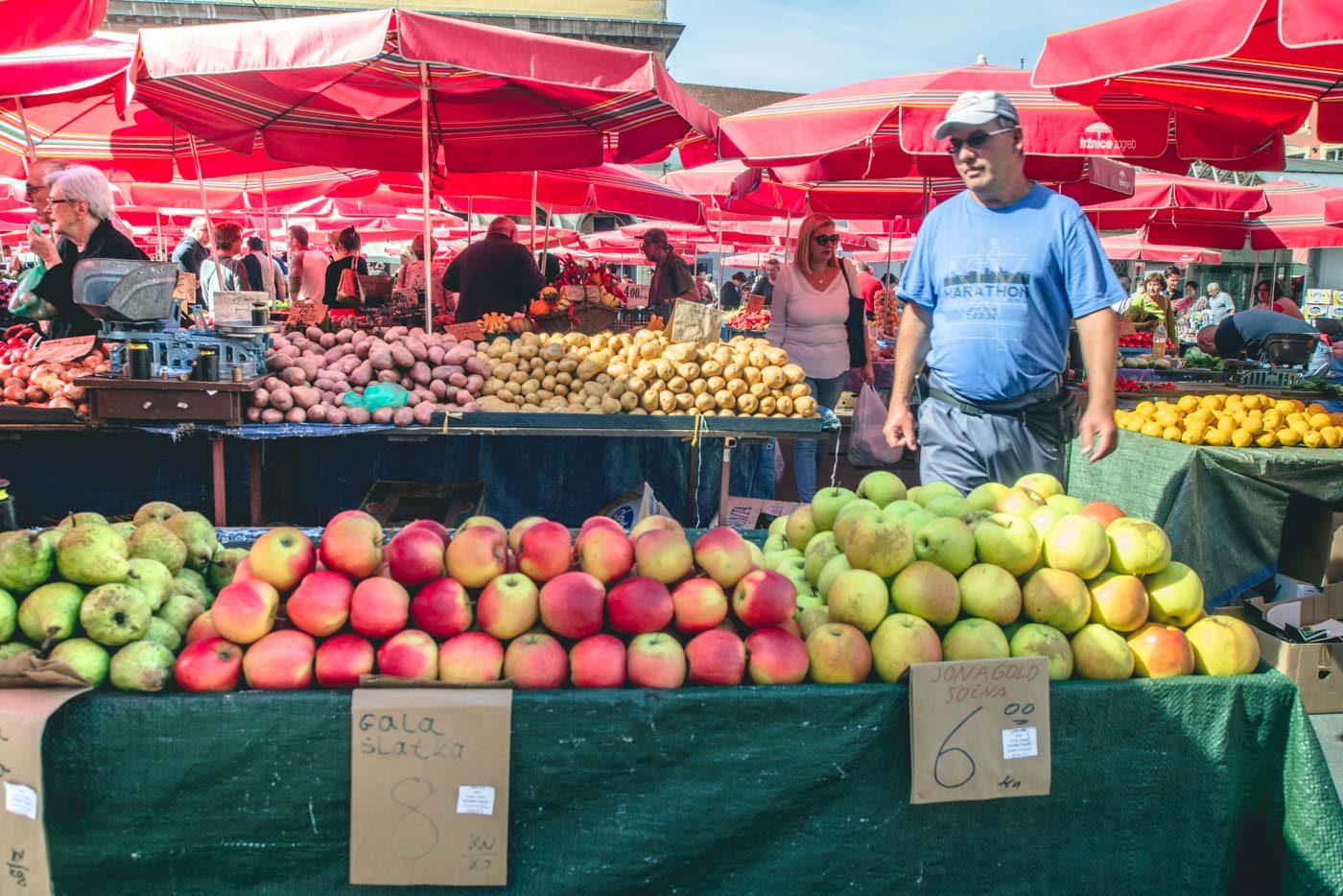 Have you visited Croatia? What were your most memorable places to visit?