*This post may contain affiliate links, as a result, we may receive a small commission (at no extra cost to you) on any bookings/purchases you make through the links in this post. As an Amazon Associate, I earn from qualifying purchases. Read our full disclosure.
Planning ahead while packing is an essential skill for any world traveler. Most of us have a tendency to overpack or pack things we really don't need which can weigh us down both literally and figuratively.
Costa Rica is a country that is especially important to pack ahead for.
For a country with shifting weather patterns and numerous different terrains, packing right can help make your trip less stressful and far more enjoyable.

We've spent many months exploring Costa Rica and simply living here and having now experienced every season and many popular destinations we have put together this list to help others understand what to pack for Costa Rica.
General Guidelines: What to Wear in Costa Rica
Keep it Casual
Fancy clothes are both impractical and uncommon in Costa Rica. Especially if you don't want to stick out as a foreigner, leave your formal clothes at home. Instead, pack for comfort and functionality.
Casual t-shirts, tank tops, shorts, pants and flowy dresses should make up the majority of what you pack for Costa Rica.
Pack Lots of Beachwear
With lovely stretches of coastline on both the Caribbean Sea and the Pacific Ocean, you'll likely be spending a lot of time at the beach during your trip to Costa Rica. Don't be afraid to pack a good handful of swimsuits, as you might be wearing them more often than regular clothes.
If you normally wear additional things at the beach such as a cover-up or sun shirt, make sure to pack those too.
Pack Things You Can Get Dirty In
Costa Rica is a rugged country packed with adventures. If you're trekking through a National Park, exploring waterfalls, or zooming through the trees on a zip line, your clothes should be the last concern in your mind.
When in doubt about what to wear in Costa Rica, go with something you won't mind getting dirty. Chances are you'll be covered in dirt and smiling at the end of your adventurous days.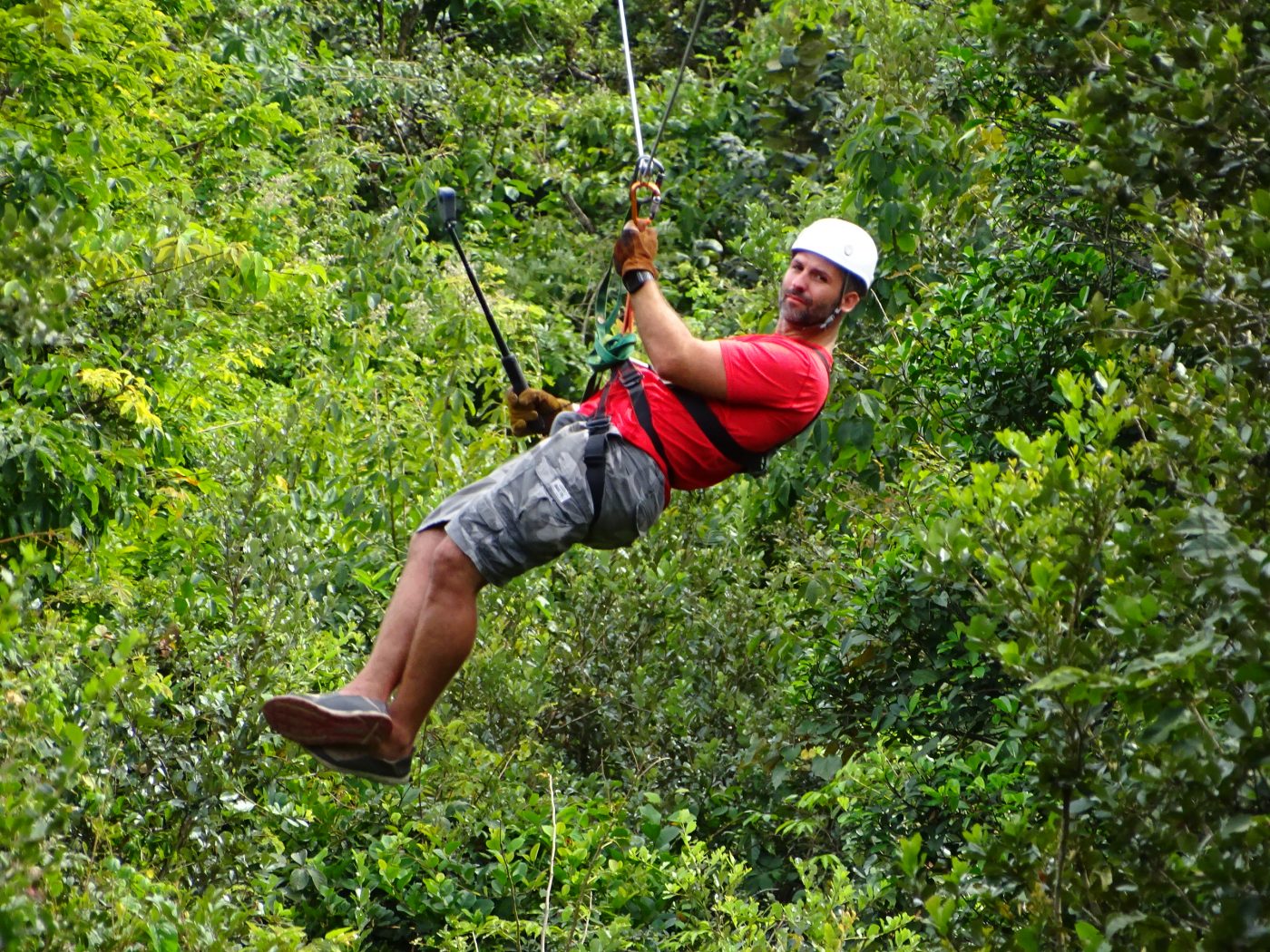 The Ultimate Costa Rica Packing List
The Basics
Underwear x 5-7 pairs
Underwear is arguably the most important article of clothing on your Costa Rica packing list. The best underwear will be designed for hot, sweaty climates. For our basics, we love Organic Basics, a line of sustainable odour free intimates made with SilverTech that keeps us fresh even on the hottest days in Costa Rica.
Remember to pack light! There is no need to bring a pair of underwear for every day of your trip. Bring 5-7 pairs and wash as you go. For the majority of the year, the weather is so hot in Costa Rica, your underwear will undoubtedly dry overnight.
Swimwear x 2
Whether in a pool, the ocean, or the famous hot springs, going for a swim in Costa Rica is all but compulsory. Be certain to pack at least a few swimsuits. You may want to pack some nicer swimsuits for pool days and beach days and maybe a slightly older pair that you don't mind getting dirty that you can use for hot springs, mud pools, and waterfall pools.
Singlets/Tank Tops x 3-4
There's no way around it, Costa Rica is hot. Dry fit tank tops are your best bet for staying as cool as possible while out and about.
T-shirts/ Tops x 2
After tank tops, T-shirts are the best choice when it comes to tops. Make sure to you don't pack too many tops made out of cotton. It's not very practical for humid hot climates and will end up
When we stay in Costa Rica, we usually wear T-shirts and tank tops from our favourite sustainable brand, prAna.
Long Sleeve Shirt x 1
Temperatures can drop quite drastically during the evening, especially during the rainy season. For these nights, it's a great idea to have one long sleeve shirt with you for a little extra warmth.
Long Pants/Leggings x 1-2
Along with your long sleeve shirt, throw in a pair of long pants or leggings. Not only are they good for cold nights, but they're also great for travel days and can be useful for activities like rock climbing, ziplining and more!
Shorts x 2
Comfortable, lightweight shorts are perfect for a Costa Rica packing list. You'll wear them for everything from exploring beach town to hiking volcanoes. Avoid jean shorts as they can be hard to wash and dry without a washing machine.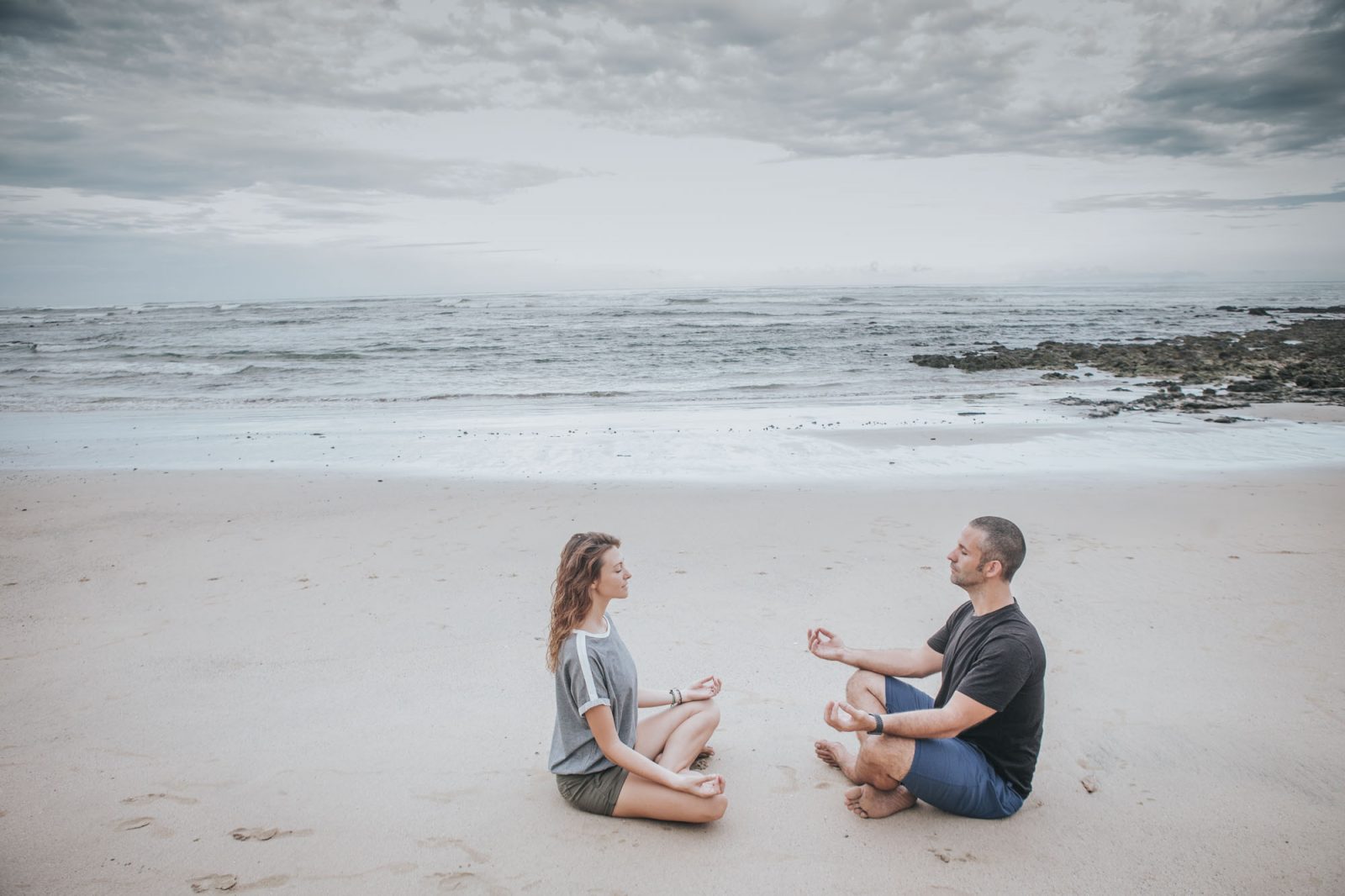 Closed Toe Shoes x 1
Especially if you plan on exploring any of Costa Rica's national parks, closed-toe shoes are the way to go. For closed-toe shoes, we use Keens, they are great for zip lining, hiking and other on the ground activities.
Flip Flops/Chacos Sandals x 1
For beach days or times when you don't feel like lacing up your closed-toe shoes, wear something that lets your feet breath. While flip flops are a popular choice, we personally love Chacos and bring them almost everywhere we travel.
Accessories and Toiletries
Reef Friendly Sunscreen
Sunscreen is an essential item for your Costa Rica packing list but in addition to the health of your skin, it's also important to consider the health of coral reefs. When you swim in the ocean, your sunscreen inevitably washes off, spreading through the ocean.
Regular sunscreen can be extremely harmful to coral and other marine life that is already threatened. In order to protect both your skin and the ocean, we recommend using Raw Elements Certified Natural Sunscreen.
Non-Deet Bug Spray or Lotion
Bug spray is another absolutely necessary item for your Costa Rica packing list. Be sure to avoid ones with Deet and go for an all-natural option instead.
Shampoo/Conditioner
Pack your favourite hair care products in travel containers that will fit in your toiletries bag. If you're traveling for more than two weeks in Costa Rica, simply buy shampoo and conditioner in the country.
Other Personal Toiletries
Remember to pack any other toiletries you might need including toothbrush, toothpaste, lotion, soap, makeup, contact lenses and solution, shaving cream, etc. To stay organized, pack everything in a handy toiletries bag and use 100ml reusable travel containers that are carry on friendly.

Don't Forget! Miscellaneous Things
Rash Guard
If you plan on doing any kind of surfing, paddle boarding, or scuba diving, then don't forget to add a rash guard to your Costa Rica packing list. These long sleeve fitted shirts can function as a wetsuit or layered over a normal swimsuit.
Rain Jacket
Costa Rica is covered in tropical rainforests so it's best to be prepared to get wet. Especially during the rainy season, don't leave home without a lightweight rain jacket.
Micro Fibre Towel
Microfibre towels are the best choice for travelers. They're thin, durable, and dry quickly, making them the perfect towel to use both at the beach and after the shower.
Sarong
No Costa Rica packing list would be complete without a sarong for beach days. Either pack your favourite one or buy one while you're on your trip.
Flashlight or Headlamp
Sometimes the power might go out at night leaving you in the darkness with no way of seeing. While traveling in a developing country, it's always best to bring a travel-size flashlight with you. Even better, invest in a headlamp. They're usually smaller and allow you to have both hands free.
Sunglasses
Don't forget a handy pair of shades to protect your eyes from the bright Costa Rican sun.
Jeans
If you want to fit in with the locals, jeans are the way to go. Even though most would consider the climate too hot for jeans, they're trendy in Costa Rica. If you're not keen on the idea, feel free to leave them at home. They don't breathe and take a long time to dry, making them less than ideal for most travelers in a tropical country.
Important Costa Rica Packing Tips
Pack Using Packing Cubes
Packing cubes are an expert traveler's secret weapon. These small, foldable clothes containers help keep your suitcase organized throughout your trip, saving you both time and stress.
Remember a Mesh Bag for Laundry
Having a separate laundry bag with allow you to separate your dirty clothes from your clean ones. It will help you stay organized and never mix up your dirty and clean clothes again, saving you from rewashing things or wearing dirty clothes.
Bring a Day Pack For Day Hikes
Natures lovers from all over flock to Costa Rica to explore it's natural wonders from towering volcanoes to arid grasslands to lush rainforests. Exploring on foot is the best way to discover Costa Rica's nature, so make sure to bring a durable and compressible day pack if you plan on hiking. Ensure it has room for a water bottle, snacks, a camera, and sunscreen.

Don't Forget a Dry Bag
Dry bags are most often used for boat travel and water sports to protect electronics and other valuable gear. In a country as rainy as Costa Rica, having a dry bag with you is just good sense even if you're nowhere near the water. Dry bags will protect your valuables from water damage, whether it be from the sky, the sea, or somewhere in between.
While packing for a big trip can often be overwhelming, preparing ahead of time can greatly reduce your stress. While this Costa Rica packing list includes our best recommendations, make sure to customize it to fit you and your style or needs. Remember, when in doubt, follow the golden rule of packing – bring half the stuff and twice the money!
We hope this article cleared up your questions about what to wear in Costa Rica as well as what you should remember to pack. Anything we missed? Any further questions? Ask us in the comments below!
Disclaimer: This post contains affiliate links which means that we receive a small commission on your bookings at no additional cost to you.