If you're planning for a big trip, odds are you've researched your location at length, booked your flights and hotels, and made a list of all the things you want to see and do. But one thing travelers often overlook before going abroad is travel insurance.
*This post may contain affiliate links, as a result, we may receive a small commission (at no extra cost to you) on any bookings/purchases you make through the links in this post. As an Amazon Associate, we earn from qualifying purchases. Read our full disclosure
It's not a very glamorous part of travel, but it's an absolute must, especially for those who love adventure!
Traveling Soon?

Here is a list of our favourite travel providers and accessories to help get you ready for your upcoming trip!
We don't make this statement lightly. After multiple years traveling around the world, we've come to realize just how important travel insurance really is.
Why Travel Insurance is a Must
It Covers Your Adventures
As adventure travel lovers, we've done a lot of exciting things in our journeys, from gorilla trekking, mountain climbing and scuba diving to visiting some extreme landscapes around the world.
We love to be active while on the road and are regular hikers and nature explorers. Most of our travel activities have gone great over the years, but one fateful day in Costa Rica, Oksana had an accident while surfing that ended with a broken leg.
While that would have been bad enough on its own, the real kicker was that our travel insurance had expired at the end of the previous year, and although we kept reminding ourselves to renew it, we never did. This mistake cost us big in the end, amounting to over $7,000 in medical bills.
We've learned our lesson and have never traveled anywhere without travel insurance since!
…and Freak Accidents
Travel insurance isn't just for those trying out action sports or jumping out of planes. Accidents happen anywhere and everywhere, and there's no telling when your number might be called. Having travel insurance means that no matter what you're doing abroad, you'll be covered should anything happen.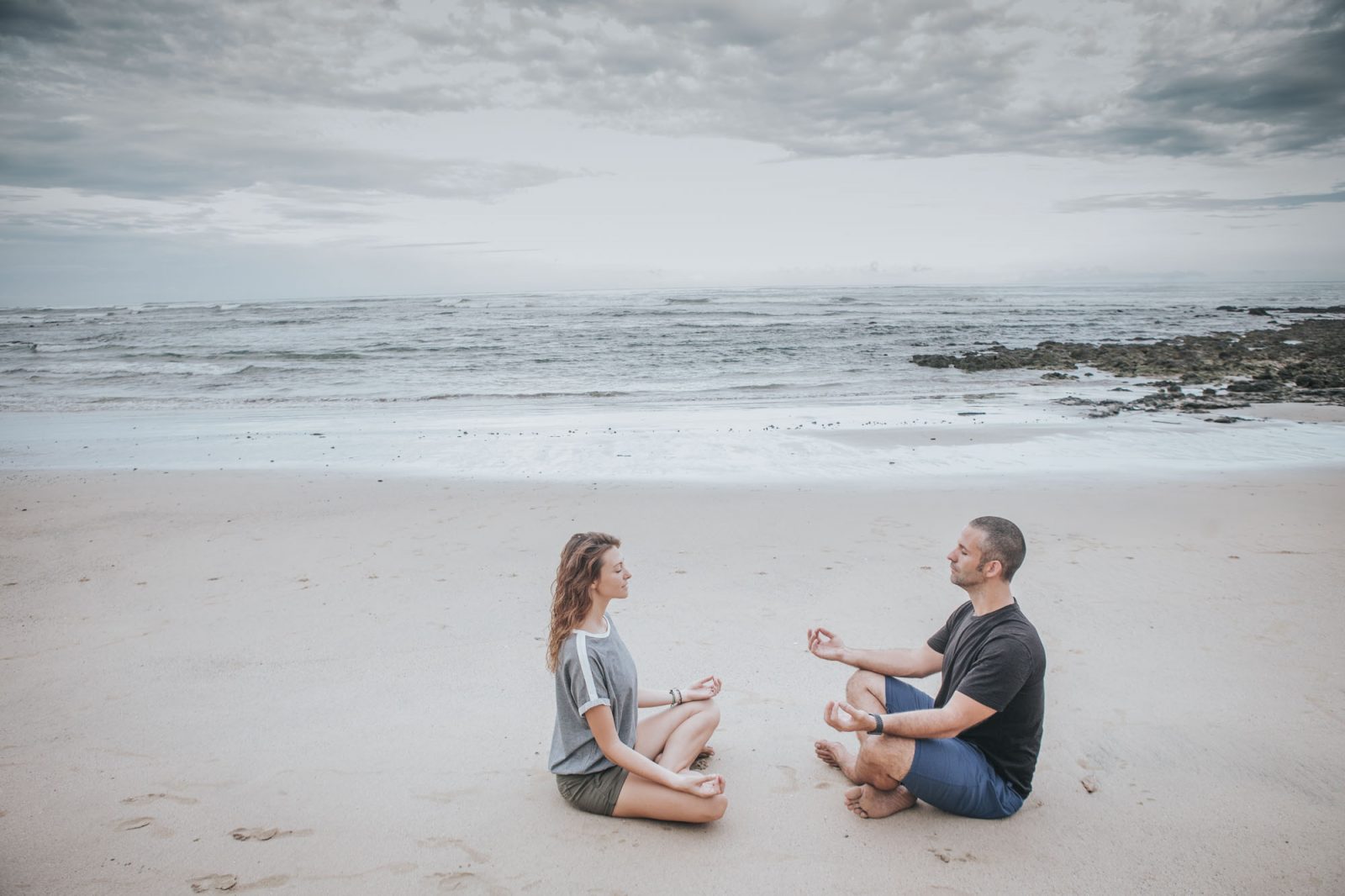 It Gives you a Peace of Mind
Life in and of itself is risky, so it's better to be prepared ahead of time than pay the price later.
Whether you are worried about lost/delayed luggage, a cancelled flight, or a chance of theft while you are abroad, having travel insurance will give you the peace of mind needed to enjoy your trip.
Now that our trips are fully insured, we are no longer worried about trip interruptions, accidents on the road, or damages to our equipment. We know that if anything happens, our travel insurance will cover our losses and for us, that peace of mind is PRICELESS!
Finding the Right Travel Insurance Provider
There're tons of travel insurance providers out there and not all of them are created equal. After lots of research, we determined a few things that we consider a MUST when it comes to a travel insurance provider.
Excellent Customer Service – When dealing with a medical claim, especially while abroad, it's easy to become exasperated. Choosing a travel insurance provider with helpful, easy to reach staff can make all the difference.
Fast Payout

– Fronting the bill is difficult when traveling, particularly when you've saved up the money for the trip of your dreams. If you're abroad, it's even more important to get reimbursed in a timely manner.

Easy to Contact

– No one likes to have to dig through pages on a website to find an email address or be put on hold while trying to make a call. When it comes to medical or travel issues, time is often of the essence and having a number of ways to be able to contact your travel insurance provider is a must!

A Great Online Platform

– In the digital age, a fully functioning website is essential for customer experience. No one looks forward to filing a claim for insurance, so a well-designed user experience online can make a big difference!

Trusted Provider

-You want to choose a travel insurance provider with a spotless record of excellence over a long period of time. Trusting your life or accident into the hands of a company with average reviews is definitely not how you want to prepare for your vacation.

Good Coverage – Needless to say that the best insurance provider is one that will be able to cover you for all activities and in all destinations included in your trip. One of our best tips when it comes to choosing a travel insurance provider is to make sure that you read the fine print BEFORE you buy your coverage!
Our Recommended Travel Insurance Provider: Allianz Travel Insurance
Allianz Travel Insurance is a great travel insurance provider for US citizens/residents offering emergency transportation, emergency medical benefits, trip cancellation/interruption benefits, baggage loss/damage/delay and other benefits.
Allianz offers 3 different price plans ranging from budget to premier options and provides comprehensive coverage for travel in most parts of the world! If anything like Oksana's surfing accident should ever happen to you on vacation (here's hoping it never will!), your expenses would likely be covered under Allianz Travel Insurance plan.
Excellent Service
Allianz Travel Insurance pride themselves in friendly helpful staff that are always on hand to help you with any emergency. They're easy to reach and have really streamlined their customer service process. Filing a claim will Allianz Travel Insurance is an easy process that can all be done online, and payout comes quick.
They've also won numerous awards for their excellent service.
Perfect on the go Companion
One of the things we love the most about Allianz Travel Insurance is their TravelSmart mobile app. With this app, your policy information is right on hand, making it easy for you to look up what is covered and not covered on your plan.
You can also file a claim, upload important documents, and track the progress of the claim, all from the app. In addition, there is a database of super helpful travel information, such as emergency numbers in the countries you're traveling in, translations of medical terms, and local medical facilities nearby.
Smart Benefits
Allianz Travel Insurance also offers a heap of Smart Benefits that are pretty revolutionary when it comes to the travel insurance industry.
For example, if you're taking a flight, Allianz will monitor your flight for you, and if your flight is delayed past the allotted time, Allianz Travel Insurance will automatically file a claim! You don't even need to upload receipts of any kind. You can even get reimbursed while you are still at the airport and be able to use the money you received on food/drinks or anything else you might need to make your delay more comfortable!
We've not seen another travel insurance provider offering this type of benefit!
Allianz Insurance Plans: Which One Should You Choose?
Allianz Travel Insurance offers a number of Travel Insurance plans to fit every kind of trip and traveler. Which one is right for you? Read on to find out!
Single Trip Plans
Single trip plans are perfect for one individual travel event (aka OneTrip) and start at very affordable prices. Allianz offers four different OneTrip plans:
OneTrip Cancellation Plus. The most economical plan, ideal for domestic travelers who want cancellation and trip interruption benefits, but don't need post-departure benefits, like emergency medical and emergency transportation coverage.
OneTrip Emergency Medical: This plan provides benefits for emergency medical expenses, trip delays and lost luggage, without trip cancellation/interruption benefits. It's a great plan for someone who just wants coverage for things that could go wrong during the trip.
OneTrip Basic: Offers affordable coverage that includes trip cancellation and interruption benefits plus limited post-departure benefits, such as emergency medical coverage and lost/damaged baggage benefits.
OneTrip Prime: Is the most popular plan offering expanded coverage for trip cancellation/interruption as well as emergency medical coverage and lost/damaged baggage benefits. Plus this plan comes with an added benefit of FREE coverage for children 17 and under when traveling with a parent or grandparent.
OneTrip Premier: This plan includes all the benefits of OneTrip Prime but offers double the amount of post-departure benefit limits and includes more reasons for trip cancellation. This plan is perfect for someone planning an expensive trip to a more remote or expensive destination.
Multi-Trip Plans
If you're someone who's lucky to be able to enjoy multiple trips per year, the annual plans and multi-trip plans would be more suitable for you! These are the Annual/Muti Trip options available with Allianz Travel Insurance.
AllTrips Basic: This basic plan is designed for travelers that don't need trip cancellation benefits, but may want protection in case of a medical emergency.
AllTrips Prime: This plan includes benefits for trip cancellation and trip interruption, plus lost/stolen or delayed baggage, and medical emergency coverage for an entire year worth of trips.
AllTrips Executive: This plan includes higher trip cancellation and interruption limits, lost/stolen or delayed baggage benefits, and the added business equipment rental benefits.
AllTrips Premier: This premier plan provides an entire year of worldwide travel protection and concierge service. This is a great plan for a family as it covers not just you as a traveler, but you also your household, whether you're traveling separately or together.
Learn more about Allianz Travel Insurance Plan HERE
The Best Plan?
For someone like us, the AllTrips Executive Plan is the best fitting option for our style of travel, since we travel multiple times a year, travel to far destinations, embark on off the beaten path experiences and carry around a boatload of photography gear that we want to ensure on our trip.
But for another couple, going on a 2 week trip to, say, Costa Rica, a OneTrip Basic plan may be a better choice!
What's important to note is that Allianz offers a plan for everyone!
Other Perks
One of the best perks of Allianz Travel Insurance is that you can select travel insurance that automatically renews annually, ensuring you never have to worry about forgetting to renew it as we did. For travelers like us, this is definitely an appealing option!
No matter what plan you choose, you can have full peace of mind that your insurance is taken care of.
Allianz Travel Insurance ticks all the boxes for us, and we wouldn't hesitate to recommend it to any world traveler. If only we'd had it before Oksana's accident, but at least we've learned from that mistake!
Truth time! Do you always purchase travel insurance for your trips?
Disclaimer: This is a sponsored post brought to you by Allianz Travel (AGA Service Company). As Brand Ambassadors we have received financial compensation from Allianz, but as always, all opinions expressed in this article are our own.