This article was originally written in 2017 but has been updated in 2019 to include the latest info about what it is really like to travel Colombia.
*This post may contain affiliate links, as a result, we may receive a small commission (at no extra cost to you) on any bookings/purchases you make through the links in this post. As an Amazon Associate, we earn from qualifying purchases. Read our full disclosure
It was our first day in Colombia. Bright eyed and curious, we left our hotel heading for La Candelaria, the historical centre of Bogota. Intoxicated with the newness, but still acutely aware of our lack of knowledge about travel in Colombia, we walked further and further away from the safety of our hotel.
Traveling Soon?

Here is a list of our favourite travel providers and accessories to help get you ready for your upcoming trip!
All of a sudden we heard gunshots… screams… and saw a crowd of people pick up their pace and disperse about a block away from us.
"Did someone just get shot?" – we looked at each other with deep concern. Our hotel did just warn us about keeping our valuables inside our bags and about staying away from certain unsafe areas at night, but this was broad daylight and we were on one of the busiest streets in Downtown Bogota.
No one around us seemed very concerned. Maybe shootings were a regular occurrence here?
More shots were fired… more people ran… Confused, concerned, and a little bit scared, we dashed into the nearest cafe for safety.
"What's going on out there?", we asked the server.
"Oh, they are filming a big Hollywood movie just a few streets over", the guy answered with a smirk. "Big actors, big production. Lots of locals are trying to get a sneak peak at the set".
A movie?!?!? A movie! Of course, it was…
A wave of relief washed over us, followed by another wave of shame. We felt so silly for assuming the worst. What were we thinking?
This isn't the 1990's. This isn't Escobar's Colombia, and this isn't an episode of Narco's. (Actually, technically they were filming something that resembled an episode of Narcos, you know with the shootings and all, but you get my point).
Colombia has seen a lot of positive change over the last 10-15 years and the quality of life here has improved significantly for locals and visitors, particularly in big cities like Bogota, Cartagena, Barranquilla, Medellin, and Cali. Of course, problems still exist, but the country has gone through an astonishing turnaround given the events that transpired here just a few decades ago.
The stereotypical images of guns, drugs, cartels, and violence are not what you see and experience in Colombia. This is a country in the process of recovery and rapid economic growth.
So let us shed some light on what it was really like to travel in Colombia…
Is Colombia Safe? Yes…for the Most Part
There's been a significant decrease in crime across Colombia over the last decade and it shows. We have found Colombia safe to travel and to be no more dangerous than any other South or Central American country. Petty crime and theft happen, especially in the bigger cities, so it always pays to be smart about your valuables (leave them in your hotel) and to listen to locals' advice when it comes to visiting sketchy areas, especially at night.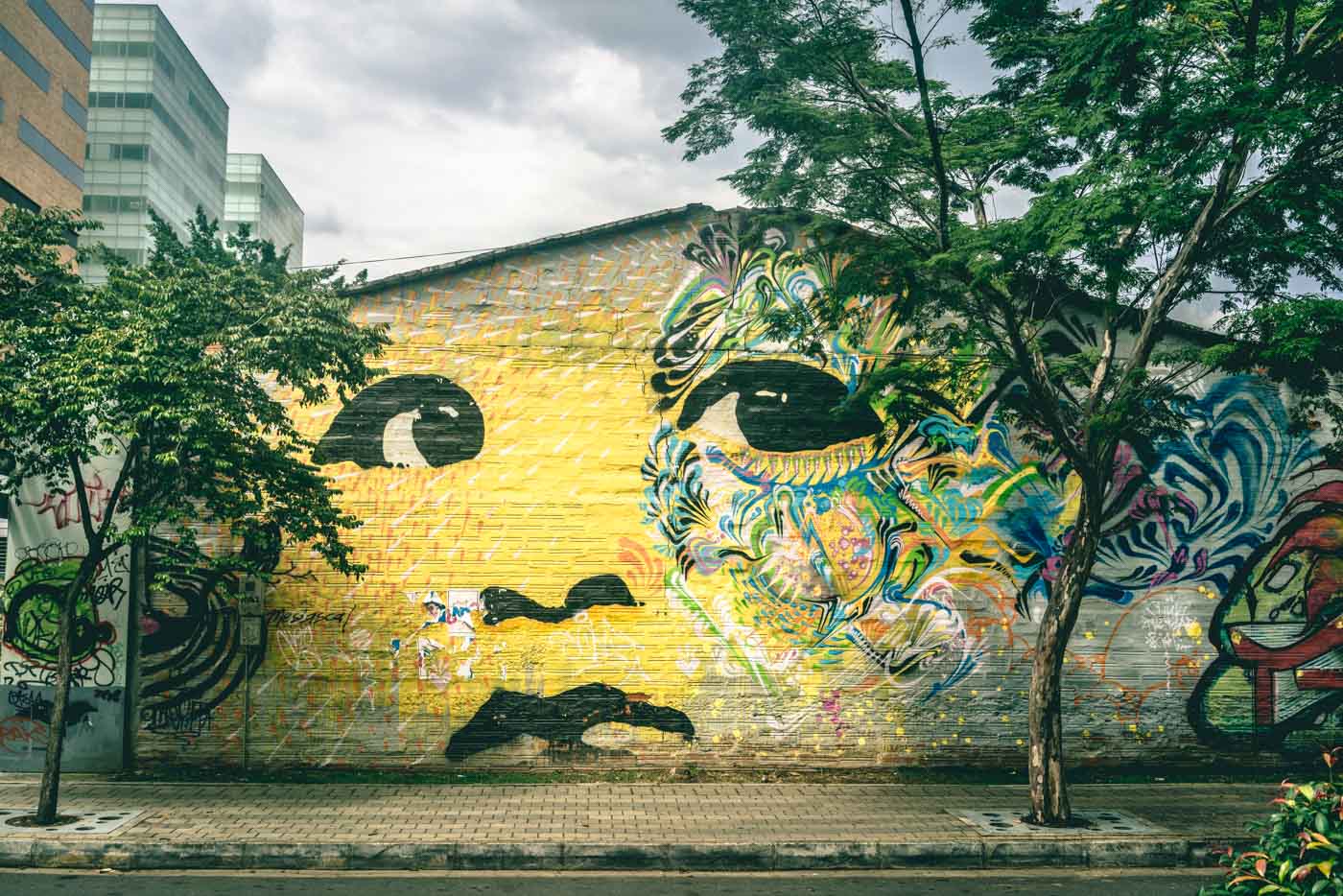 Of course, not all areas of Colombia are safe to travel. Guerrillas and paramilitary groups are still active in some remote parts of Colombia, but the tourist areas, including all the major cities, the majority of the Caribbean Coast, and the Coffee Region are generally safe.
So, if you're planning to go backpacking Colombia and wondering if Colombia is safe to travel, the rule of thumb is that if tourist infrastructure exists (tours and hotels are available in the area), it's safe to assume that the region is fine to visit. One of the best Colombia travel tips we received was that going too far off the beaten path in Colombia may not be the best idea. Fair enough.
The Locals are Friendly
Maybe it had something to do with the fact that we were visiting Colombia amidst the Christmas holidays, but the spirit among the locals was lively and very welcoming. Locals were fascinated to learn more about us and were generally very friendly and open to sharing their Colombia travel tips and their life stories with us.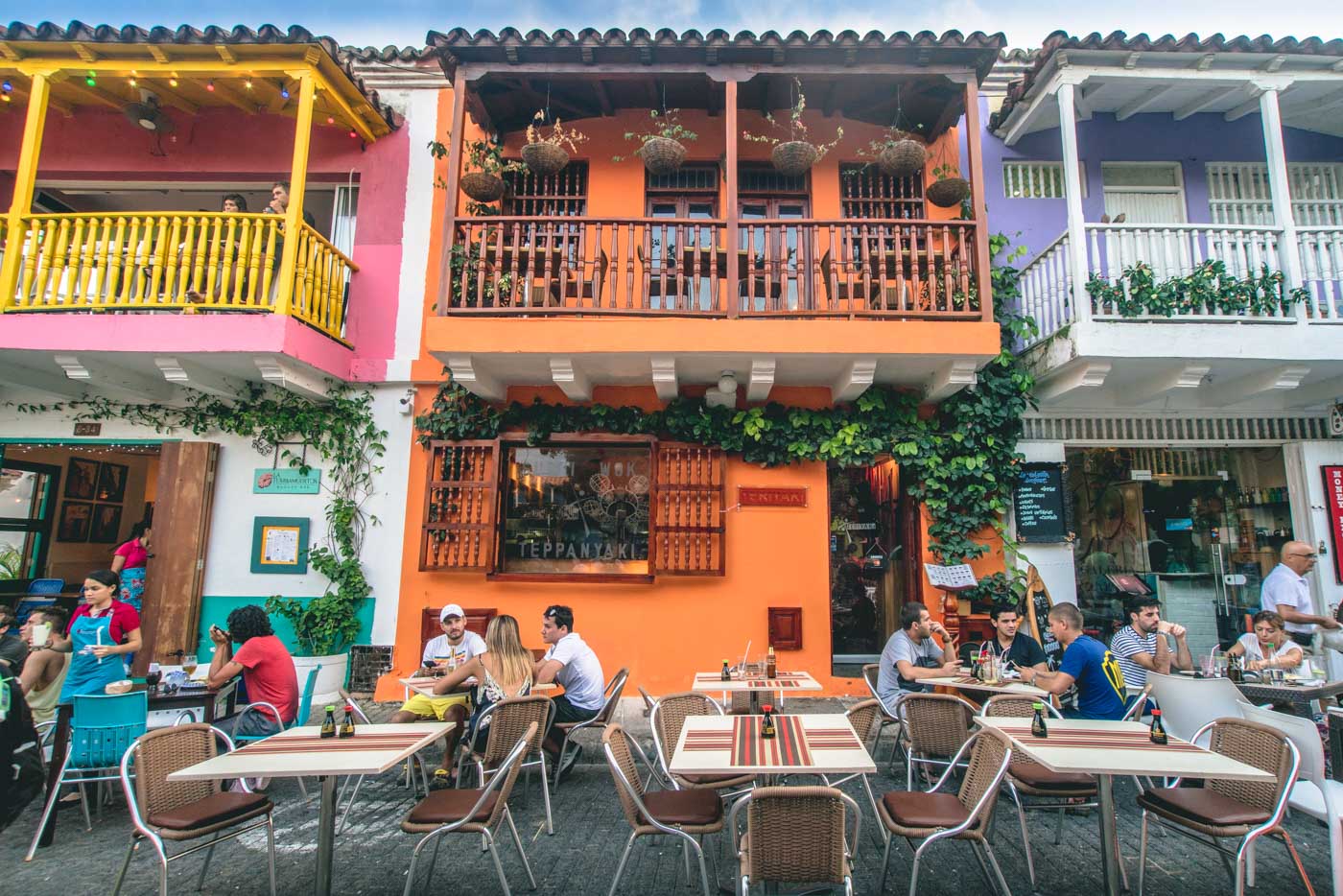 Colombia is Very Affordable
Not only is Colombia safe for travel, but we also can't stop raving about how affordable it was to travel in Colombia. We stayed in comfortable hotels, used Uber to get around the cities, and dined in top rated restaurants. At no point in time did we feel like we were "roughing it" to meet our budget. It's an easy destination to enjoy on a budget and a great place to indulge in some affordable luxury. Your dollar will definitely stretch far in Colombia.
Infrastructure is Good
Getting around while backpacking Colombia was easy. There is a well-developed bus system that connects popular destinations across the country, but what's even better, is that you can just as easily get around by air.
Domestic flights are cheap and domestic carriers like Avianca, VivaColombia, and EasyFly can get you from one side of the country to another for under $50. In our books, that's definitely worth paying to NOT have to spend 12 hours on a bus.
Traffic is Bad
There are a lot of great things about traveling in Colombia, but unfortunately getting around by car in Colombia's cities is one of the worst. In Bogota, the traffic has gotten so bad in the last 10 years that the government had to implement a license plate restriction known as Pico y placa, which essentially allows cars to enter the downtown area on alternate days based on the last digit of their license plate.
Anytime we needed to get anywhere in Bogota, Medellin, Cartagena, or any other big city, we had to allow for almost double the time to get to our destination. But the worst was the congestion on the highways between Bogota and Bucaramanga. A ride from Bucaramanga to San Gil that should have taken us 2 hours turned into 6 due to a massive jam. We get it, accidents happen and all, but unfortunately the locals confirmed that it was more of a rule than an exception.
The Cities Are Prospering
Big cities like Bogota or Medellin, are seeing a huge economic boom and are emerging as increasingly important economic centres not just in Colombia but in all of Latin America. Once we got a chance to get out of the historical center in Bogota and explore some of the less touristy suburbs where the local middle-class lives and works, we saw a whole other side of the city.
Big shops, restaurants, bars, office buildings, nice houses. Life is booming here and some neighbourhoods looked no different than those in many developed European capitals.
More and more entrepreneurs and investors are choosing to base their businesses in Colombia, to buy into Colombia's real estate, and to leverage Colombia's highly educated dynamic working class. It's not a bad place to be, whether you are an expat or a middle class local.
And Those Cities are Safe…
Looking for more proof to answer the 'is Colombia safe to travel' question? Well, it might surprise you to know that Bogota is one of the safest cities in all of South America. Violent crime in Bogota is actually lower than that of most US cities. Just like any city, anywhere, there are parts of Bogota (and Colombia in general) that you should avoid and you should always take precautions.
Climate Really Varies
Thanks to its close proximity to the equator, Colombia doesn't have a typical four-season climate. The cities generally maintain the same temperature throughout the year, however, those temperatures vary greatly depending on the city. Bogota is always cold (expect a max of 20°C and a min of 5°C), Medellin is known as the city of the eternal spring thanks to its daily highs of 25-17°C, while the Caribbean Coast, will stay hot and humid (average humidity is 80%).
So when packing for our trip to Colombia, layers were key! We basically had to pack for 3 seasons and we wore it all!
There are Lots of Things To Do
We had no idea how rich of a destination Colombia was until we started planning our trip to Colombia. It's not just the big cities of Bogota, Medellin, and Cartagena that draw in visitors, but there are so many other sights and attractions to explore while backpacking Colombia. There is something here for everyone!
We spent 5 weeks in Colombia and felt like we just saw a small part of the country. We spent most of our time on the Caribbean Coast, hiking to the Lost City, scuba diving, and exploring the Tayrona National Park. But we had to skip out on some amazing experiences and Colombia tours in that area, like the Off the Grid Trek, the Cerro Kennedy Hike, and a trip to the remote region of Punta Gallinas.
And we didn't even get a chance to explore the Pacific Coast, to visit the coffee region, or to travel further into the rainforest and visit the Amazon.
It Helps to Know Spanish
We didn't come by a lot of English speaking locals throughout our travels. Even in the big cities, in popular tourist destinations, Colombia travel guides and hotels, English was rarely spoken fluently. It was never an issue when it came to getting around or taking part in any Colombia tours (translators were always available), but knowing Spanish did allow us to go a bit further, to understand and learn more about the local ways, traditions and culture.
We were lucky that Max is fluent in Spanish, so the language barrier was never an issue for us. But even for me, whose Spanish is still on the weak side (yes, I'm still not done with my DuoLingo lessons), understanding Colombians was easy. They speak clearly, slowly, and offer an ideal environment to practice the language.
Colombia Runs on Coffee, but Locals Also Drink Tea
Coffee consumption in Colombia is the third highest in the world, so it's no wonder that good coffee is widely available in every corner of the country. But what was surprising is that Colombians also drink tea. In higher altitudes, it was all about Coca Tea, but in low-lying coastal areas, they prefer Aromatica, their version of herbal tea.
The type of herbal tea that you get when you order Aromatica is really a hit or a miss. Sometimes it was fruit tea, other times it was peppermint tea, chamomile or ginger.
Food is Delicious
We really didn't know what to expect from cuisine in Colombia. After all, it's still a part of Latin America, where rice and beans dominate the dinner plate. But as it turned out, there was so much variety that we once again struggled to sample it all in our 5 weeks in the country.
Colombian cuisine varies dramatically based on the region and is heavily influenced by the indigenous traditions and ethnic groups. There are tons of soups, especially in the colder climates, breads, a variety of corn cakes (arepas), rice dishes, meats, empanadas and so much more. Fresh, juicy exotic fruits are to die for and of course, everything is so affordable that it sometimes was hard to stop eating!
Sustainable Growth and Tourism Practices Can be Improved
Colombia's economy is on the rise and thanks to the improved safety across the country, so are Colombia's tourism figures. In 2015, tourism in Colombia increased by 16% reaching an all time high of almost 3 million visitors. The numbers are only going up as people discover that Colombia is safe to visit. But what's even more interesting that it's not just international tourists that are choosing to travel in Colombia. The emerging Colombian middle class is too.
We visited Colombia in December, amidst the biggest domestic travel period of the year and were shocked to see how many locals were traveling the country. It's great for the economy, but unfortunately, the country's ecosystems are paying the price. Many of the beaches on the Caribbean Coast are overcrowded and the waters are seeing the signs of severe pollution.
On the flip side, though, for us as travelers, there is no shortage of ways to support sustainable practices. From choosing local Colombia travel guides, and learning about and honouring the local customs and traditions, to carrying around a reusable water bottle and taking other simple steps to minimize our impact on the environment as we travel in Colombia.
The Ultimate Question: Is Colombia Safe to Travel?
If you are still a little concerned and wondering: is Colombia safe to visit? We can wholeheartedly say, based on our own personal experience, "Yes, it is!"
Like anywhere else in the world, travel in Colombia has its issues. The traffic being one! And there are areas that you should avoid to ensure a safe trip to Colombia. But as long as you pay attention to and follow the advice of Colombia travel guides, then Colombia is safe to travel and one of the most traveler-friendly destinations we have ever experienced!
Is Colombia safe? Have you got Colombia travel tips to share? Tell us in the comments below!!