This post was first published in 2014 and has since been updated with more tips to fully experience the Barossa Valley Wineries.
Visiting South Australia was never high on our priority list when we were living in Australia. We didn't know much about this region, so didn't feel like we were missing out. But we were!
*This post may contain affiliate links, as a result, we may receive a small commission (at no extra cost to you) on any bookings/purchases you make through the links in this post. As an Amazon Associate, we earn from qualifying purchases. Read our full disclosure
South Australia is a vibrant and culturally rich part of Australia with a lot to explore. So when our friends invited us to join them for a weekend in South Australia's famous wine region – Barossa Valley, we eagerly said YES!
Traveling Soon?

Here is a list of our favourite travel providers and accessories to help get you ready for your upcoming trip!
Our trip to Barossa Valley was so much more than we expected! If you love wine, good food, and stunning views, then Barossa is for you!
Here is what we discovered on our trip and what you need to know to plan your getaway to Barossa.
Where is Barossa Valley Located?
Barossa Valley is located in South Australia, about 70kms north of Adelaide. The region spans the area of about 900 square km and connects the towns of Nuriootpa, Tanunda, and Angaston.
If you choose to travel to Barossa Valley by car, the trip will only take about an hour. Adelaide to Barossa Valley by bus will take a little longer, around 1.5hrs, but the extra 30 mins are well worth the lower carbon emissions of traveling on public transport.
How Much Should You Budget?
Despite the fact that visiting Barossa Valley wineries is at the top of lists of things to do in the Barossa, spending a few days in Barossa doesn't have to break the bank.
There are plenty of things to do in Barossa Valley and it is a place worth the splurge. Your relaxed budget might look like this:
Transportation – $20-50/day
Hiring a car is the most common transportation option those visiting the region, and it will set you back by about $40-50/day. But we recommend ditching the vehicle and opting to get around by bike instead. Not only will it be cheaper (bike rental will only cost $20 and many hotels even offer bikes for free), but it's a much more eco-conscious way to get around.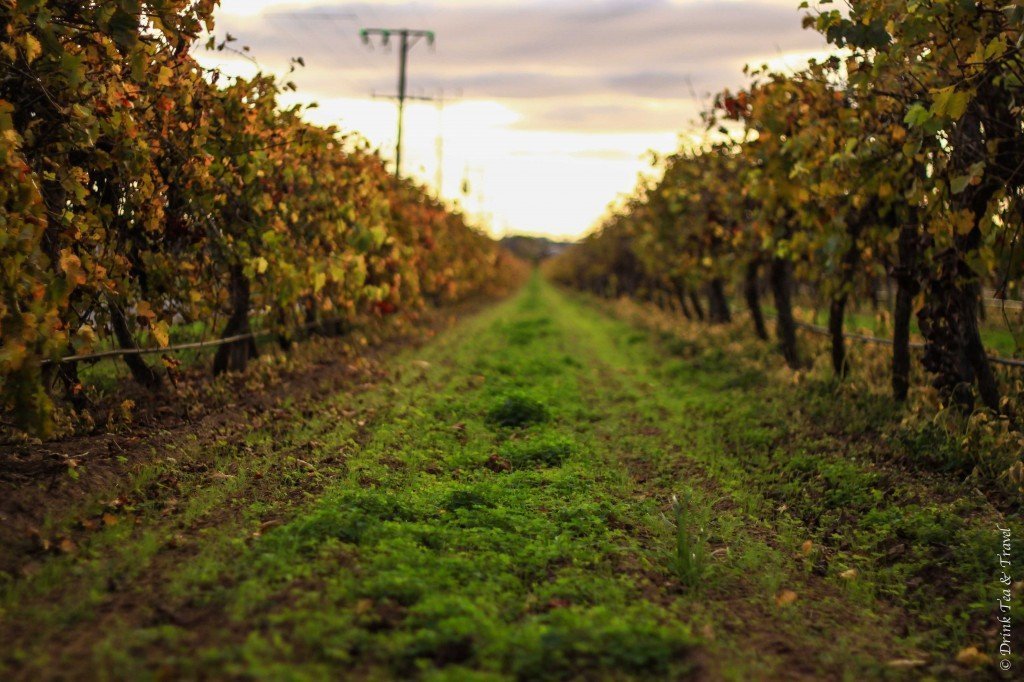 You can visit whatever Barossa Valley wineries you want, stay for as long as you want, and not have to rely on a scheduled tour with a preset itinerary.
If you do decide to rent a car try to choose one which is fuel efficient to keep your carbon footprint as low as possible.
Accommodation – $50-$200/night
There are dozens of hotel and B&B options in Barossa Valley, ranging in price from budget friendly options at $50/night to some luxury stays on the higher end of the scale. See our recommendations below.
Food – $20-$30/meal
Most of the Barossa Valley wineries offer a small local food menu, ranging from cheese platters to little sandwiches and other snacks. They are great spots for lunch or early dinner.
If you are looking for some food outside the wineries, check out Barossa Valley restaurants Nosh or Pod Cafe – both come with a decent lunch menu, offering local and sometimes even organic options.
Wine Tasting – $100+
While wine tasting at Barossa Valley Wineries don't cost anything, you will undoubtedly fall in love with some new varieties and brands of wine, that you'll want to bring back home.
Prices range dramatically, from bottles as cheap as $9 to $1500, and more. Stock up where it makes sense. Most Barossa Valley wineries are happy to ship your purchases to your home in Australia or overseas.
Keep in mind that a lot of these brands are also widely distributed throughout Australia and can be purchased for the same price at the local Dan Murphy's shop.
Of course, it is also very easy to spend a lot more. Between 'souvenirs' to remember your many Barossa Valley wine tours to the delicious food at Barossa Valley restaurants.
Where to Stay in Barossa Valley?
As mentioned above, there are lots of Barossa Valley accommodation options. During our visit, we stayed at the Light Pass House B&B.
We really loved our stay at this beautiful Bed & Breakfast. Built in 1920s by an immigrant German family, this house retained a lot of the character, giving it a unique vintage feel. This 2 bedroom home, that can comfortably sleep up to 5-6 people, has a lovely garden, a cozy living room, a spotless bathroom, along with a laundry room, and a fully stocked kitchen! It had everything we needed for a perfect weekend base to explore all the things to do in Barossa Valley.
It was a charming place to come home to in the evening. We loved curling up in front of the fireplace with a glass of wine, after a long day of cruising around the Barossa Valley wineries and checking out the towns.
*Our stay at the Light Pass House was partially subsidized, but opinions are, as always, our own.
What To Do in Barossa Valley?
1. Visit the Barossa Valley Wineries
Wine has been a part of the culture and everyday life in Barossa Valley since 1842. You may have heard that Barossa Valley is famous for its wine, but what you might not know, is that this region is home to over 70 different wineries. Barossa Valley wine tours and tastings at each winery will take anywhere between 30min-1hr.
Most wineries are opened for only 5-6 hours a day (from 10am-5pm), so you would need 10 full days of Barossa wine tours to explore them all. UNBELIEVABLE! Although, according to the Barossa Valley Information Centre, an average Barossa Valley visitor stays for only 1-2 days and visits only 5- 10 wineries.
Our advice, don't try to plan your Barossa Valley wine tour route ahead of time. Start at the Barossa Valley Information Centre in Tanunda, they will happily advise you a few good starting options.
Alternatively, pick a winery that you are familiar with and start there. Tell the staff what you liked and didn't like about the wines you tried and they will, without a doubt, recommend a few others wineries for you to add to your day's itinerary. That's the spirit of Barossa, a region where the winemakers promote the love for wine rather than their own brands.
In our opinion, the best Barossa wineries were:
2. Have lunch at Maggie Beer's Farm
Maggie Beer is a household name in Australia and a visit to her farm is one of the delightful things to do in Barossa Valley that doesn't revolve around wine! She's a cook, a food author, a restaurant owner, and a member of the Order of Australia, for the promotion of Australian produce and cuisine.
Her farm in Barossa Valley is the place to see where it all began. There are decades of history on the walls and inviting smells in the Farm Shop. Here you can wander around and try just about every product made by Maggie Beer.
Once you've found your favourite food, grab one of Maggie's picnic fares and enjoy your lunch on the patio.
Foodies looking for unique things to do in the Barossa can join a cooking class demonstration every day at 2pm to learn how to incorporate some of Maggie's delicious ingredients in your own recipes.
3. Cruise down the Seppeltsfield Road
Seppeltsfield Road is a road lined with hundreds of palm trees, leading to the Seppeltsfield winery. This 10 km stretch is one of the most beautiful parts of Barossa. Stop along the road to appreciate and admire the views around you.
If you are lucky, you might even run into a few new friends along the way!
4. Relax, Unwind and Take in the Beauty of the Region
One of the most underrated yet necessary things to do in Barossa Valley is to just appreciate the area. You'll be surrounded by lush vineyards sprawling under the bright rays of sun and clear blue skies. Slow down… appreciate the views, and take some photos to remember your trip to the Barossa Valley.
5. Take a Unique Wine Tour
Wine tours don't have to be the same! We recommend the eco-friendly 1 hour segway winery tour which takes you behind the scenes of the historical Seppeltsfield Estate. The tour gives you access to areas usually out of bounds to the general public to give you an exclusive look at the 18th century winery.
Or, if you have more time, then why not take a full day boutique food and wine tour of the Barossa Valley. You'll visit some of the most prestigious wineries in the Barossa Valley before stopping for an al fresco lunch, followed by even more impressive wines from Henschkes Winery, a fifth-generation winery. Definitely one for the wine connoisseur!
Have you ever visited Barossa Valley? What are some of your favourite things to do in Barossa Valley?