We learned about Carnaval de Santiago de Cuba while waiting for the bus to Cienfuegos out of Havana. We started chatting with a German couple in line, sharing our plans to spend a few nights in Cienfuegos, a couple of days in Trinidad, and then make our way south to Santiago de Cuba.
*This post may contain affiliate links, as a result, we may receive a small commission (at no extra cost to you) on any bookings/purchases you make through the links in this post. As an Amazon Associate, we earn from qualifying purchases. Read our full disclosure
"Oh wow, you are going all the way south", they said. "Will you get there in time for the Cuban Carnival?"
Carnival? What Cuba Carnival? When is Carnival in Cuba?
We recalled reading something about a festival in one of the Wikitravel articles before leaving for Cuba, but to be honest, we didn't pay much attention to it. The excitement of our new German friends sparked our curiosity and a few days later, after finding internet access in Cienfuegos, we discovered what the fuss was all about surrounding this carnival in Cuba.
Check out our video experiencing Carnaval
"If you are visiting Cuba in July, don't miss the biggest Carnival in the Caribbean taking place in Santiago de Cuba between July 21-July 28th",
the guides read
.
We knew immediately that we had to check it out!
We quickly rearranged our itinerary, deciding to forego a few extra days in Trinidad in favour of catching the Carnaval de Santiago de Cuba. But getting to Santiago during the Carnaval proved to be harder than we anticipated.
Viazul bus tickets (the only network shuttling foreigners across the country) to Carnival of Santiago de Cuba were sold out for days in advance, so our only option was a colectivo taxi. It took 10 painful hours, but we made it to Santiago just in time to catch the tail end of the week-long celebration.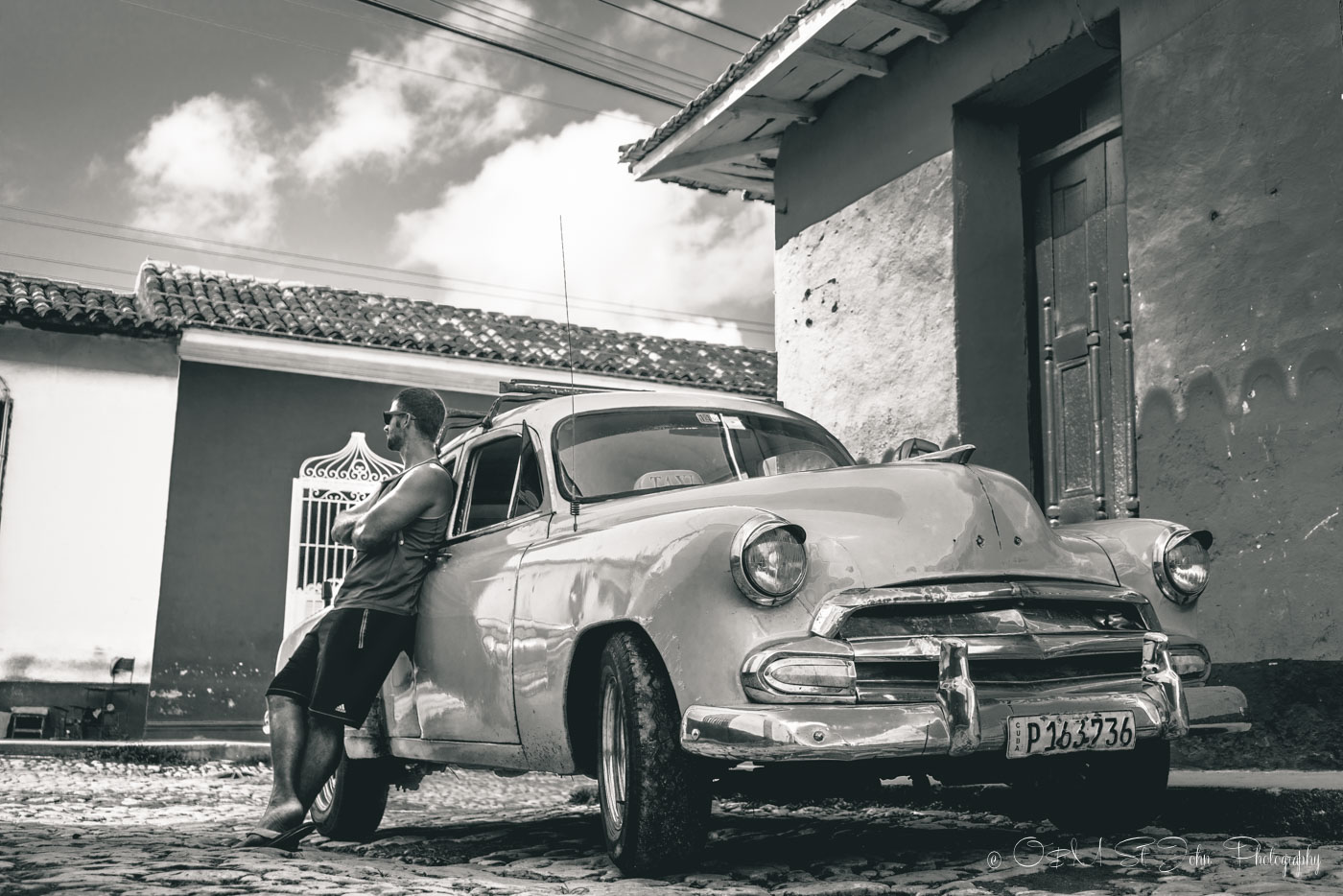 Traveling Soon?

Here is a list of our favourite travel providers and accessories to help get you ready for your upcoming trip!
History of the Carnaval de Santiago de Cuba
Carnaval in Santiago de Cuba dates back to the end of the 17th century and is said to have evolved from the carnivals in Cuba, formerly knowns as Mamarrachos, held in the summer and winter months to celebrate the end of the harvest season or the beginning of the pre-Lenten season.
The Winter Carnival was referred to as "Carnaval por los blancos cubanos" (Carnaval for white Cubans), while the Summer Festival that coincided with a period of rest of those working in the fields (mostly African and mulatto slaves) was known as the 'Carnaval de las classes bajas" (Carnaval of the lower classes).
Winter Carnaval celebrations were abandoned in 1920s, but the Summer Carnaval tradition is upheld in Santiago de Cuba to this day.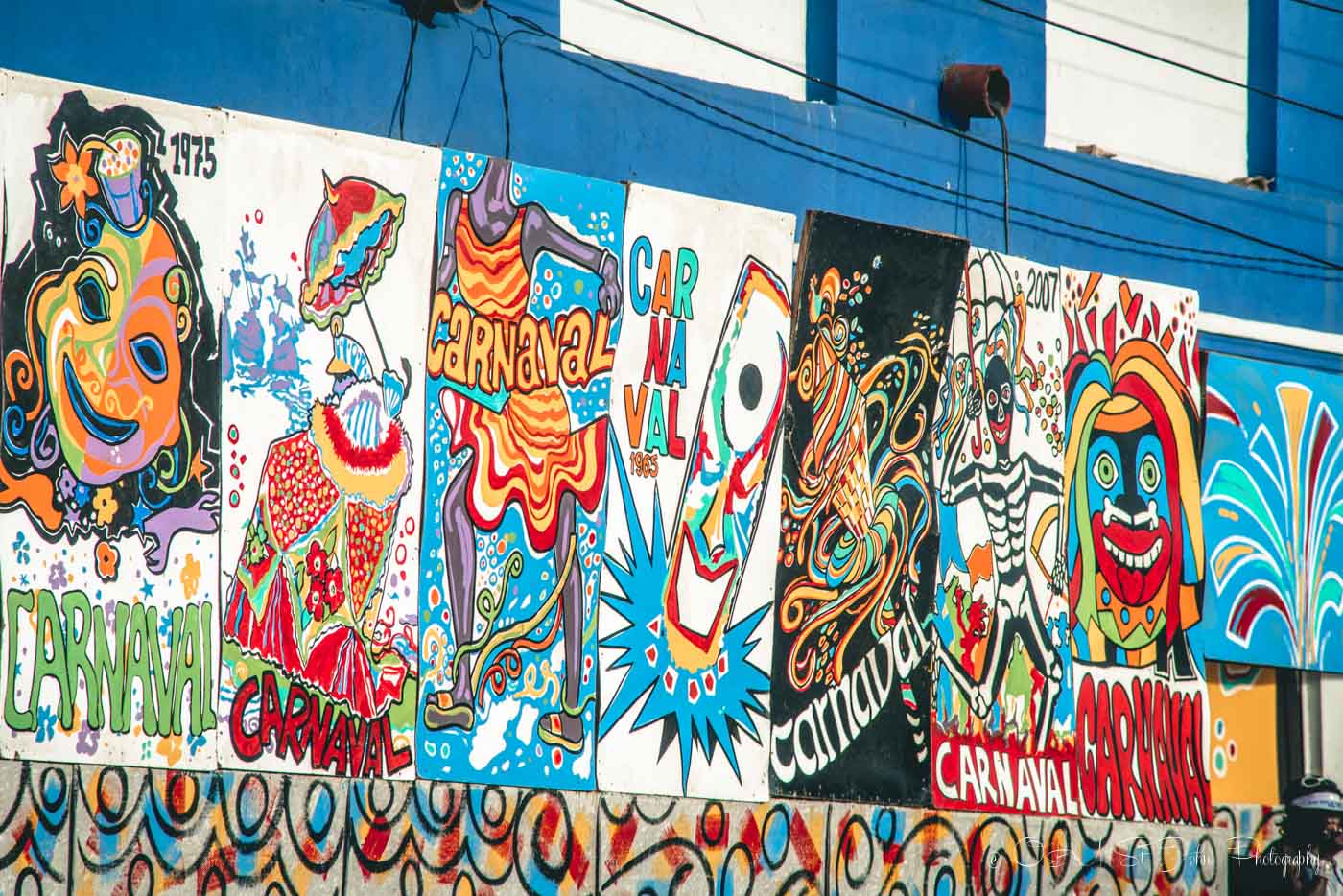 Modern Day Carnaval de Santiago de Cuba
The modern annual celebrations take place at the end of July and represent a time for Cubans to gather with family and friends, remember their history (the Carnaval in Cuba coincides with Cuba's National Holiday and the anniversary of the Attack on Moncada Barracks that falls on July 26th) and culture.
Every year thousands of locals and visitors gather along Avenida Jesus Menendez to participate in the celebrations and witness the processions. What started out as a local festival has now grown into the biggest Carnaval in all of the Caribbean, drawing floats and performers from all over Cuba and even other parts of the Caribbean.
Our Experience at the Carnaval de Santiago de Cuba
We arrived at Avenida Jesus Menendez early, securing front row seats well before the procession was due to start and spent the hours leading up to the celebration exploring the stalls lining the avenue.
Time flew by and in just a few hours the show was ready to kick-off! It was the last day of the Santiago de Cuba Carnaval and everyone was looking forward to the announcement of the winners from each category of the procession.
The music started and one by one the brightly coloured performers started to make their way along the avenue during the Carnival in Santiago de Cuba. As usual, the processions comprised of two major elements: conga lines and floats.
The conga lines consisted of dancers and walkers dressed in traditional costumes performing a variety of choreographed routines that showed off not only their skills by also their costumes.
The floats for Carnaval de Santiago were elaborately decorated with fabulous dancers in amazing costumes. They lit up the stages as they moved past us.
The official part of the Carnival Cuba carried on into the wee hours of the night, with floats and conga lines. And when the processions were over, the crowd spilt out onto the streets, continuing the celebration on the streets.
Feel the rhythm of the Santiago de Cuba Festival without leaving your home! Watch our Highlights of the Carnaval Cuba Video on YouTube!
The sights and sounds of the Carnaval Santiago de Cuba are one of the most unique and culturally rich experiences one can have in Cuba.
Look past the bright lights and intoxicating rhythms to grasp the real meaning of the costumes, the dances, and the performances that give an insight into the history of Afro-Cuban culture of Santiago.
Essential Travel Info and Tips for Santiago de Cuba Carnaval:
Getting There
By Bus: There are 3 Viazul buses running from Havana to Santiago de Cuba daily. Book bus tickets well in advance as tickets will most likely be sold out for 1-2 weeks around the Carnaval in Cuba.
By train: In addition to buses, there is a fairly reliable train service called Tren Francés that leaves Havana every 4th day at 18:13, stopping in Santa Clara just before midnight. The train takes just over 12 hours (from Havana) but is meant to offer a slightly more comfortable experience than the bus. Flights to Santiago are limited but can be booked well in advance from Cubana de Aviación and Aerogaviota.
Getting Around
The central area in Santiago de Cuba is easy to navigate on foot. Stay in the centre of Santiago de Cuba and you'll be within walking distance from the Cuba Carnaval de Santiago.
Santiago de Cuba Carnaval Specifics
When is the Carnaval Santiago de Cuba?
Festivities take place annually at the end of July to coincide with the Cuba National Holiday on the 26th July. The Carnival of Santiago de Cuba includes nightly processions, street parties/festivals, and day time performances. The vibe is lively and music seems to be luring out of every home and every restaurant onto the streets.
Cuba Carnaval de Santiago at Night
Nightly processions start at 8pm (Cuba time – meaning they can start at 9 or 10pm) and last around 2-3 hours. However, it is best to arrive 1-2 hours in advance to grab good seats.
Best Views at Santiago de Cuba Festival
Foreigners can purchase seats that offer good views of the processions (5-10 CUC/each) on the day from the seat attendant in the stands. During our visit (in July 2016) only one side of the stands was dedicated to foreigners, but we are certain that that's bound to change over the years! For best seats arrive early (around 6pm).
Food and Drink at Carnaval in Santiago de Cuba
Foreigner stands offer access to a waiter who is happy to take your drink orders and deliver your beverages to your seat allowing you to focus on the festival. Beer, mojitos and non-alcoholic beverages are well priced and readily available. Food stands and local keg beer stands offer a cheap and cheerful option for travelers looking for a way to mingle with the locals while enjoying the Cuba Carnaval de Santiago.
Where to Stay When Attending Cuba Carnival de Santiago
Staying in the central part of Santiago de Cuba to observe the Carnival in Cuba is fairly easy.
Villa Maria del Carmen is close to the city center, and it has a bed and breakfast feel to it. The property has gardens and a pool and also offers either a view of the city or sea, depending on what side you are on. They also have a convenient on-site restaurant and well-stocked rooms.
If you are looking for rooms with garden view patios, then Hostal Heredia is a good fit. In the mornings they have a full English/Irish breakfast, and the property has several open areas for lounging and eating in the fresh air.
Also near the city center is Hostal la casona de Santa Rita. This hotel has accommodations along with a restaurant and dry cleaning services if needed. An on-site spa and wellness center may be a welcomed respite after traveling. They also offer car rentals at this property.
Hotel E San Basilio is perfect for those who love history as most of the interior architecture remains intact inside of this quaint hotel. It's conveniently located close to museums and other sights in case you want to experience a bit of the city of Santiago de Cuba Carnaval's history.
Have you ever attended carnivals in Cuba? Did you enjoy your time as much as we enjoyed Santiago de Cuba festival?