The beautiful small town of Cape Tribulation, located north of Cairns in Tropical North Queensland is one of the most eco-friendly destinations in all of Australia.
*This post may contain affiliate links, as a result, we may receive a small commission (at no extra cost to you) on any bookings/purchases you make through the links in this post. As an Amazon Associate, we earn from qualifying purchases. Read our full disclosure
It's best known for being the only place in Australia where the rainforest meets the reef, but it's off the beaten path location and plenty of outdoor activities, make it a popular destination with backpackers and adventurous travelers.
With a lush and leafy rainforest on one side, the world-famous Great Barrier Reef on the other, and pristine beaches in between, Cape Tribulation is a natural gem.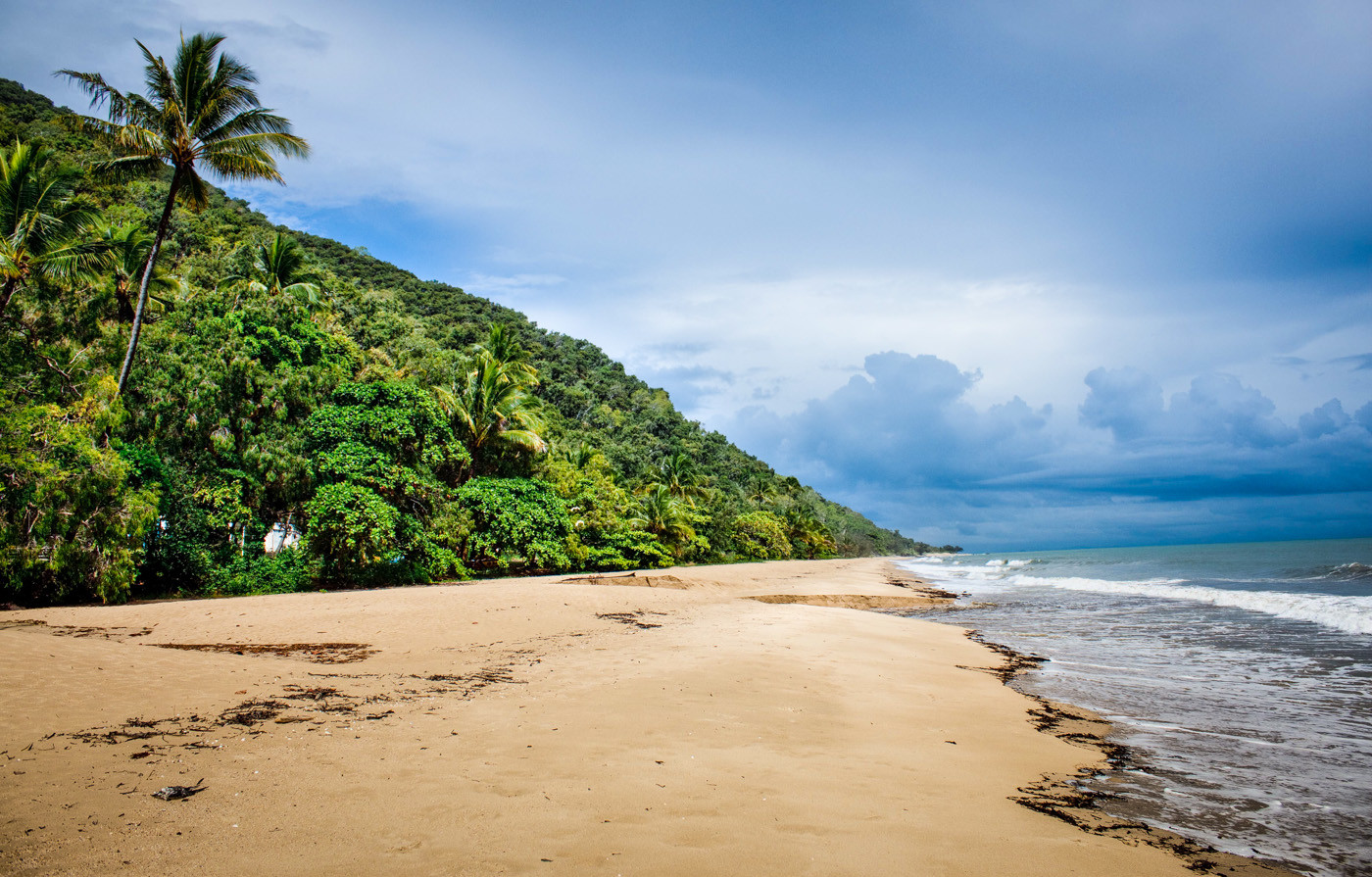 Traveling Soon?

Here is a list of our favourite travel providers and accessories to help get you ready for your upcoming trip!
Despite being such a wonderful place to visit, Cape Tribulation still flies under the radar as a tourist destination. It's in rare cases that you'll find the place crowded, and on a lucky day, you may have the place to yourself.
There are so many great things to do in Cape Tribulation that it's best to visit for at least a few days to really soak in the beauty and enjoy the tranquillity of this tropical paradise.
Things to Do in Cape Tribulation
Enjoy the Beach
For most, Cape Tribulation Beach is the biggest drawcard of the region. The stretches of sand are vast and generally see very few tourists, even in the high season. Since they are so long and stunning, it's the perfect place to take a long walk.
Unfortunately, swimming on this beautiful beach is not recommended, as the waters in this part of Australia are full of dangerous jellyfish.
Try Horseback Riding
Since swimming isn't possible at Cape Tribulation, another great way to enjoy the beach is to go horseback riding on the sands. Even if you've never ridden a horse before, there are Cape Tribulation tours that are suited for beginners. Most routes will take you across Myall Beach.
Take a Night Walk
Night walks are one of the more popular things to do in Cape Tribulation, especially for wildlife enthusiasts. There are plenty of critters in the rainforest that only come out at night and, with an expert guide, you'll have a shot at glimpsing some of them. Keep your eyes peeled for animals like snakes, bats, possums, and creepy crawlies of all kinds.
Hike in the Rainforest
The magnificent Daintree Rainforest is one of the main reasons why people visit Cape Tribulation. Near Cape Tribulation, there are plenty of paths through the jungle to explore. Many of them are covered with wooden boardwalks to protect the plant life below.
Some of the best trails to hike on are the Marrdja Boardwalk, the Dubuji Boardwalk, and Mount Sorrow to the west.
Go Ziplining
Exploring the jungle's canopy is best done from the harness of a zipline. It's a fun way to see the rainforest from a different perspective! There's a large network of ziplines in Cape Tribulation and many of them are linked together. A number of operators in the area offer half-day canopy tours suitable for all ages and experiences.
Take a Trip to the Great Barrier Reef
No trip to Cape Tribulation is complete without a visit to the Great Barrier Reef. Many visitors choose to take a day cruise on a local boat, but there are also some opportunities for snorkelling as well. On a good day, you'll see bright corals, sea turtles, and thousands of colourful fish. The main providers of Great Barrier Reef tours in Cape Tribulation are eco-certified.
Cool Off in Swimming Holes
Since the ocean near Cape Tribulation is pretty much off-limits for visitors, swimming holes have become a popular alternative. There are many in and around Cape Tribulation that can offer visitors a great way to cool down on a hot day. We particularly like Mason's Waterhole, located near Mason's Cafe.
Ride Bikes
Biking is a fun and eco-friendly method to explore the dirt paths of Cape Tribulation's rainforest. You can rent e-bikes in town and spend the day cruising up and down the hills. If you'd rather get your adrenaline pumping, rent some mountain bikes and hit the more challenging trails.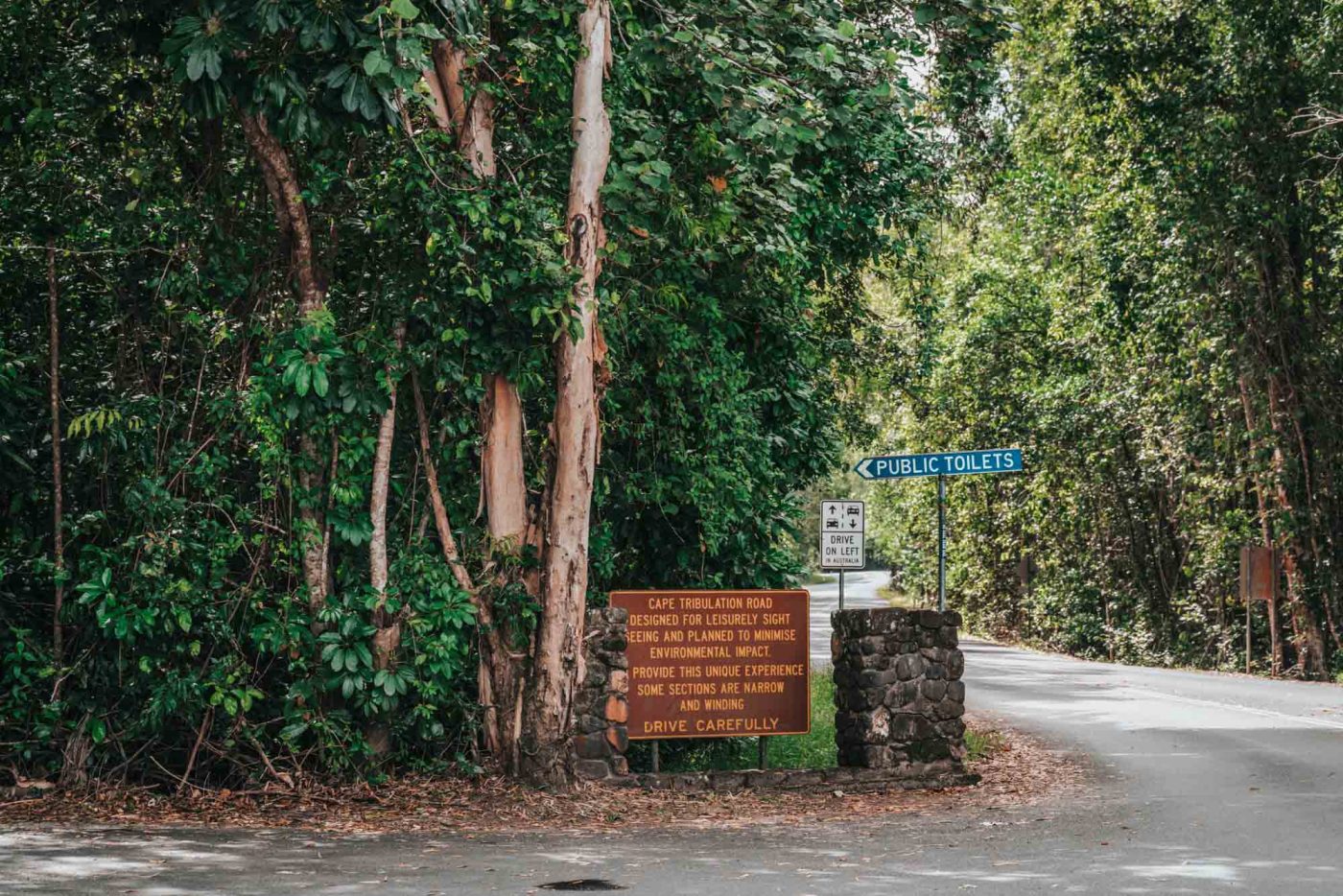 Take in the Views at the Alexandra Lookout
A stop at the Alexandra Lookout point is a must when visiting Cape Tribulation. From the top, you'll have views of the rainforest, oceans, towns, and islands in the distance. It's an easy drive to the top.
Drive the Coastline of the Great Barrier Reef Drive
A road trip from Cairns/Port Douglas to Cape Tribulation is a reason in and of itself to make a trip up this region. There are lots of stops with amazing views along the way, but the drive itself only takes a couple of hours, so you can easily do it as a day trip.
Cruise Down the Daintree River
One of the best ways to see the Daintree Rainforest is to take a river cruise. Getting on the water with a trustworthy guide will get you up close and personal with some of the rainforest's residents, such as crocodiles, snakes, and birds. You'll learn lots about these creatures and also have the chance to take some awesome photographs while relaxing from the comfort and safety of your boat.
Try Wild Meat
It may sound strange, but Cape Tribulation is one of the best places in Australia to sample wild meat. We discovered a great variety of "game meats" available at Mason's Cafe, where you can try burgers made from emu, crocodile, camel, boar, and kangaroo meat.
Contrary to popular belief, eating wild meat is more sustainable than eating beef, chicken or any other domestically farmed animals. So if you have been curious, this is THE spot to give these unique meats a try.
Where to Stay in Cape Tribulation
If you are looking to spend a few days in Cape Tribulation, consider staying in town, so you can be close to the activities nearby. Here are the best places to stay in Cape Tribulation for those looking for a more eco-conscious accommodation option!
Wildwood:

For a luxurious and eco-friendly choice, stay at Wildwood. Sleep in either an earthy cabin or a full-sized house, right in the middle of the rainforest.
Cape Trib Beach House:

Cape Trib Beach House is a rustic property in the jungle that has a number of different accommodation options. Choose to stay in larger family rooms or dorms with bunk beds, all surrounded by nature.
Safari Lodge:

Safari Lodge is an awesome option if you're on a budget and/or taking a tour with Ocean Safari, a reputable tour provider in Cape Tribulation. They're eco-certified and offer great value for money. They also have campsites nearby.
Cape Tribulation from above
Cape Tribulation, Australia might not be the most popular tourist destination near the Daintree Rainforest but is definitely worth a visit. It's the perfect place to connect with nature to experience the beauty of the rainforest and the beach! If you're a lover of the outdoors, eco-conscious, and need a true escape from the hustle and bustle of the cities, you'll love your time in Cape Tribulation!
Have you ever visited Cape Tribulation? What is your favourite thing to do in this region?