Located in Southwestern Manitoba, Riding Mountain National Park is a haven for nature, wildlife, and history. The park sits on a large escarpment overlooking more than 700,000 acres of windswept grasslands and boreal forest.
*This post may contain affiliate links, as a result, we may receive a small commission (at no extra cost to you) on any bookings/purchases you make through the links in this post. As an Amazon Associate, we earn from qualifying purchases. Read our full disclosure
Once an integral part of the fur trade led by the Hudson Bay Company, Riding Mountain now serves as outdoor adventure capital. It's known for its great hiking trails, sprawling lakes, and magical evening sunsets. The park protects three different ecosystems and is home to diverse wildlife like moose, black bear, and a resident bison herd.
Riding Mountain is one of only two Manitoba National Parks and is well worth the visit. We explored the park on our cross-country road trip and were pleasantly surprised by this unique destination.
Here are the top things to do in Riding Mountain National Park. We hope that some of them will inspire you to plan a visit to this unique destination.
Traveling Soon?

Here is a list of our favourite travel providers and accessories to help get you ready for your upcoming trip!
How to Get to Riding Mountain National Park, Manitoba
This national park is located 100 km (62 miles) north of Brandon, Manitoba, and is easily accessible via Highway 10. If you're travelling from Winnipeg, you'll follow the Trans Canada Highway west to Minnedosa and head north on Highway 10 from there. The drive from Winnipeg takes just over 3 hours.
For a more scenic drive, enter through the east gate via Highway 19. And don't forget to snap a photo of the entrance! The East Gate Registration Complex is the only remaining 1930s-style Parks Canada entrance.
How to Get Around Riding Mountain National Park
Having your own vehicle is the best way to explore all the sites and natural beauty of the park. There is no public transportation within the park and some parts of the park are not accessible on foot.
The main road, Highway 10, is paved while other lake access roads are mostly gravel.
Best Time to Visit Riding Mountain National Park
Riding Mountain National Park is open year-round with a roster of activities available each season. Summer is the most popular time of the year to visit Riding Mountain National Park. The park is a popular destination for locals from Winnipeg as well as visitors from other Canadian provinces. The lakes and easy access to nature make it a destination not to miss in the summer!
We like to avoid the crowds on our travels, so we would recommend visiting the park in late Spring or early Fall, to line up your visit with the shoulder season.
We visited in late fall as a part of our cross-Canada road trip. The weather was nice but no longer suitable for swimming. Regardless, the stay was still great!
Riding Mountain National Park Fees and Opening Hours
Entrance to the park requires a daily fee of CAD $8.50 per adult or CAD $16.75 for a group of up to 7 people. Even if you're camping, you'll need to pay this daily admission on top of any camping fees.
If you plan on spending more than a few days in the park or are visiting as a family, we highly recommend purchasing a Canada Parks Pass. The pass costs $72.25/adult or $145.25 for a Family/Group of up to 7 people in a vehicle gives you free admission to more than 80 National Parks across Canada for 12 months.
The park is open 24 hours year-round with certain facilities only open seasonally. For up-to-date park access information, check the current hours of operation here.
Best Things to Do in Riding Mountain National Park, Canada
Spend the trip in the great outdoors soaking up nature, wildlife, and adventure.
Visit the Lake Audy Bison Enclosure
One of the most popular Riding Mountain National Park activities is wildlife viewing. Along with moose, elk, and black bears, the park is home to a herd of 40 plains bison. These animals once roamed freely on the prairies of Western Canada but suffered near-extinction in Canada's early days.
Thanks to conservation efforts in the 1930s, plains bison were re-introduced to Riding Mountain. Now, the 40 resident bison have a 500-hectare enclosure to roam at their leisure.
The enclosure is located just off the shores of Lake Audy. Visitors can follow the road through the enclosure and view the bison from their vehicle. There is no guarantee you'll see the bison right away but be patient and you'll be rewarded with a great sighting.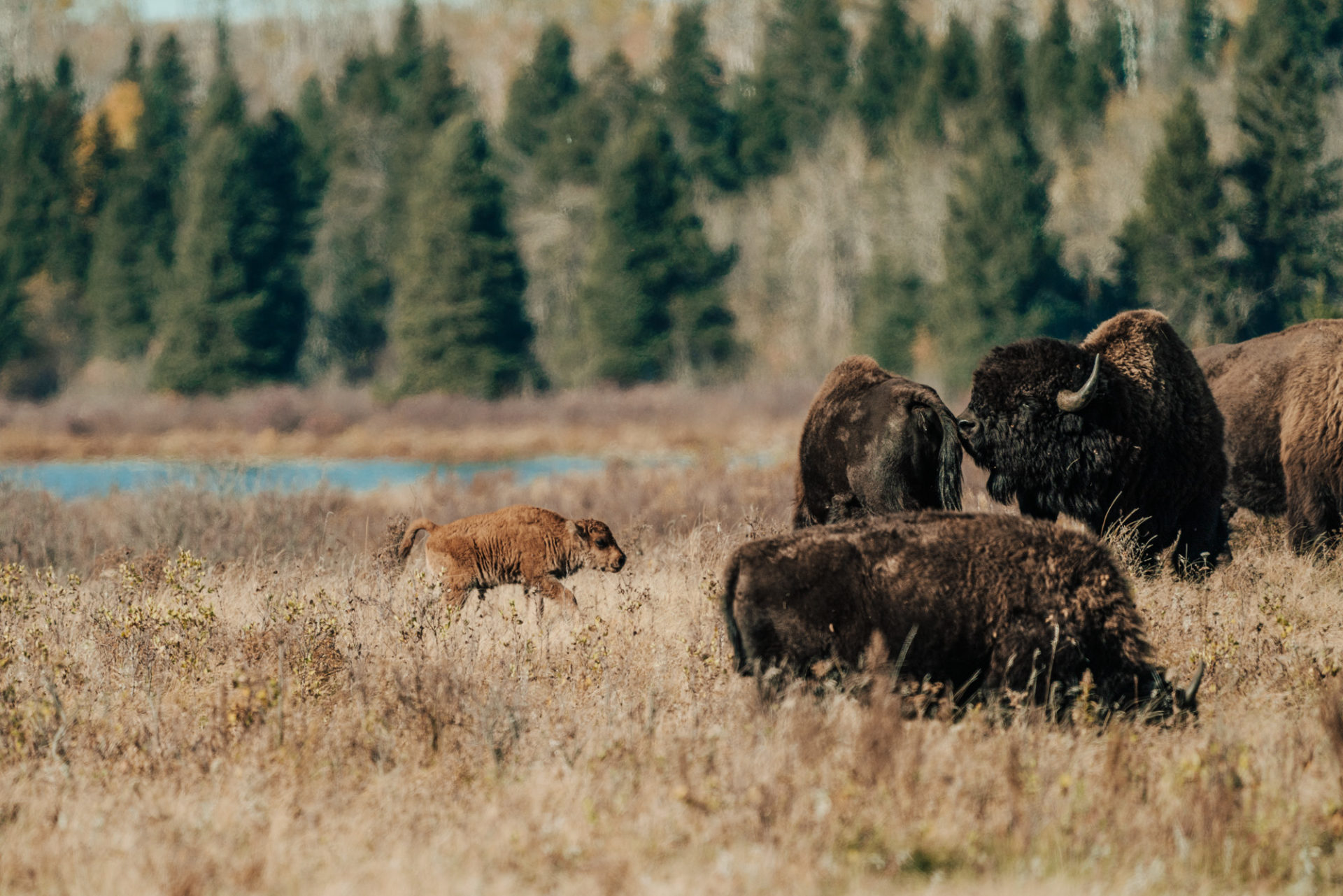 Spend the Day at Clear Lake
Riding Mountain has several beautiful lakes that are great for swimming, kayaking, and fishing. Clear Lake is the largest, with a lovely beach and plenty of water activities available.
The main beach is right in the town of Wasagaming and has outdoor showers, bathrooms, and a beach volleyball court. You'll see boats in the water as well as kayaks and canoes around the peaceful shores. Both can be rented by the hour. Clear Lake is perfect for kids and families wanting to spend the day building sandcastles and splashing in the lake.
Clear Lake is known to get very busy in the summer but boasts fun activities during the winter months too. It's a popular spot for ice fishing and also links up with many of the park's cross-country skiing trails.
Check Out the Wishing Well
If you're itching for some peace and tranquillity, head to the eastern shore of Clear Lake to visit the Wishing Well. This lovely little garden is lined with fragrant flowers and a trickling stream leading to a wishing well.
We recommend popping by in the late afternoon so you can grab a spot on the Clear Lake Pier for sunset. The garden is located beside the Clear Lake Golf Course right off of Highway 10.
Explore the Town of Wasagaming
Riding Mountain is one of only five national parks in Canada with a resort townsite within the park. This town of Wasagaming is a small destination that comes alive in the summertime with restaurants, cafés, and accommodation rentals.
Spend the day walking along Wasagaming Dr, popping into unique shops like Chocolate Fox or grabbing an ice cream at The Boardwalk. Just keep in mind that things are pretty seasonal here so most places are only open in the summer.
Wasagaming is also where you'll find the National Park Visitor Centre for interpretative exhibits, souvenirs, and park information.
Go Hiking
This national park has over 400 km (250 miles) of trails perfect for your next adventure. An extensive trail system is a great place for hiking, biking, cross country skiing, and horseback riding inside the park.
The Bald Hill Trail offers panoramic views over the escarpment for some of the best lookouts in the province. It's a challenging 11 km (6.8 mile) return trek but the views are certainly worth the climb.
Kinosao Trail (3.9 km / 2.4 mile) is a shorter option, offering an easy hike that ends on the peaceful dock of Kinosao Lake.
Visit Ominik Marsh
Follow the short stroll from the Visitor Centre to the marshy grasslands of Ominik Marsh. A winding boardwalk hovers above lakes and bogs lined with tall marshland grass. Keep your eyes peeled for bugs, birds, and beavers swimming in the water.
Best Restaurants in Riding Mountain National Park
It's not often you'll see restaurant recommendations for national parks but Riding Mountain is unique. Since it has a town inside the park, there are restaurants and many other facilities in Wasagaming.
Everything was closed when we visited at the end of the season, but here are some popular restaurants to try based on other visitor's recommendations.
Canoe TapHouse
This laidback lakeside spot is an ideal place to grab a craft beer and wood-fired pizza. Canoe TapHouse specializes in pizzas, bruschetta, and local brews best enjoyed on the outdoor patio.
T.R. McKoys Italian Restaurant
T.R. McKoys serves up a stacked menu of pastas, pizzas, and fresh salads alongside refreshing cocktails and Italian wines. Be sure to make a reservation because this place fills up fast!
Whitehouse Bakery
If you're a fan of fresh coffee and warm cinnamon buns, you'll need to check out Whitehouse Bakery. The iconic building is the perfect breakfast spot with many vegan and gluten-free options as well.
1929 Dining and Lounge
Built in 1929, 1929 Dining and Lounge offers a modern menu in a historic setting. From nachos to burgers to bison hangover soup, it's a great spot to settle in for a delicious dinner.
Ice Cream at The Boardwalk on Clear Lake
No summer park visit is complete without a bit of ice cream. The Boardwalk on Clear Lake has a long list of ice cream flavours along with pizzas, burgers, and hot dogs.
Where to Stay in Riding Mountain National Park
Camping
There are five different campgrounds in Riding Mountain National Park for tents, RVs, and motorhomes. Tent camping is only available from May-October but oTENTik camping is available year-round. You'll want to book your Riding Mountain National Park camping reservations ahead of time here as the park gets very busy.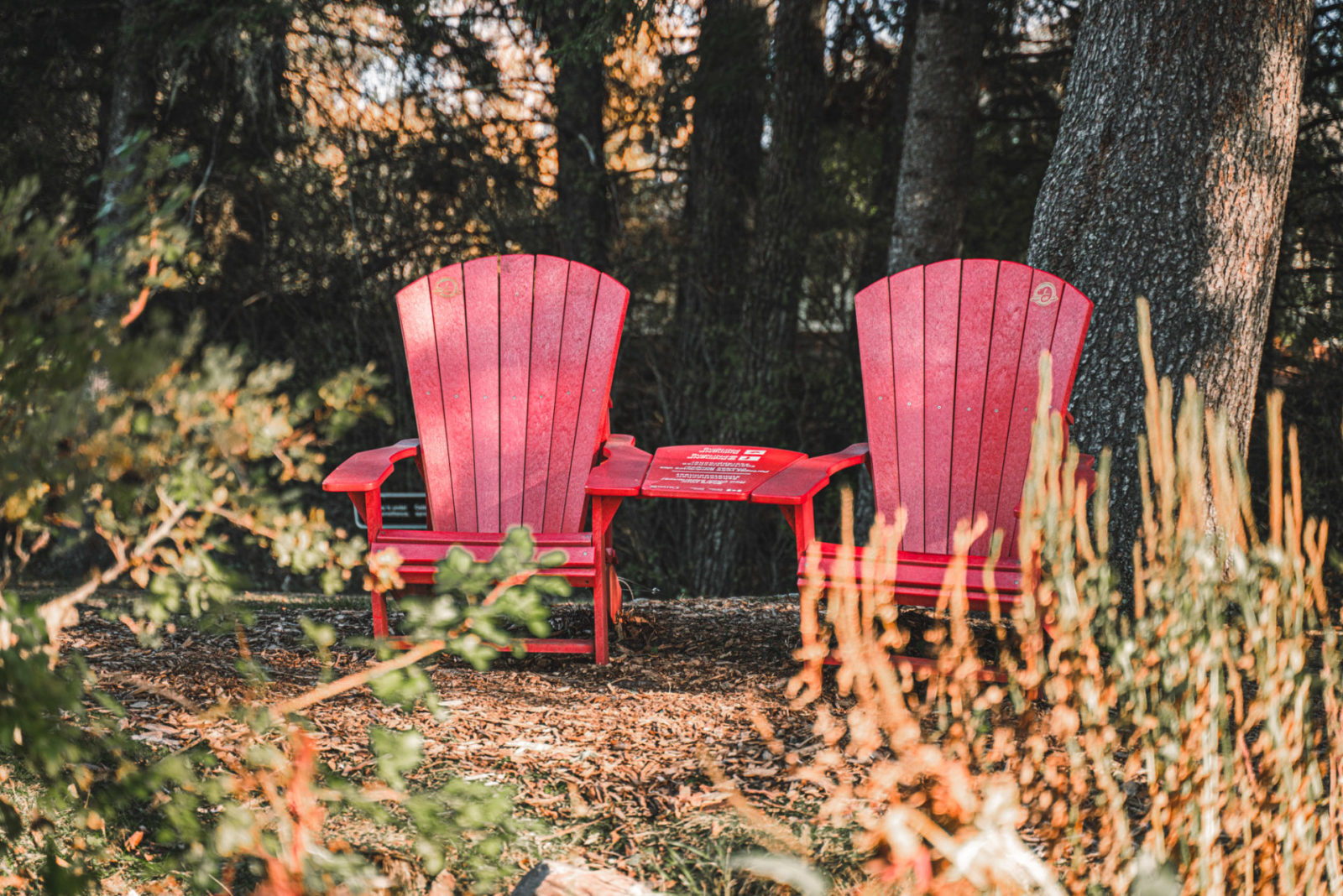 Wasagaming Campground
The largest and most popular of the five campgrounds is Wasagaming Campground. It's close to the beach and town centre and offers over 400 campsites ranging from unserviced to full hook-ups. And if you're not a big camper, there are yurts, oTENTiks, and Micro-Cubes for a bit of rustic luxury. Camping fees range from CAD $30-40 per night based on facilities or CAD $106-130 for glamping.
Other Frontcountry Riding Mountain Camping
The other four campgrounds are considered "primitive" as they do not offer any water or electrical hookups.
Whirlpool Lake

is geared for tents and is close to trails and water activities in the lake.

Deep Lake

offers peaceful, remote camping in the western part of the park.

Moon Lake

accommodates tents and RVs seeking forest and lake access.

Lake Audy Campground

has three oTENTiks and 19 unserviced sites overlooking the beautiful Lake Audy.
All four primitive campgrounds are CAD $16.75 per night or $106.50 for an oTENTik. Reservations can be made here.
Other Accommodation in Riding Mountain National Park
Besides camping, there are many Riding Mountain National Park Accommodations in town.
Lakehouse
Stay in one of 15 luxe cabin-chic guestrooms at Lakehouse with an on-site restaurant, coffee shop, and store. It's open year-round and features in-floor heating and zero waste shower dispensers. Rooms start at CAD $154 per night.
Elkhorn Resort & Spa
For a dose of relaxation, Elkhorn Resort offers cozy rooms and chalets with an on-site restaurant and Nordic spa. There's also a kid-friendly pool, complete with a waterslide and hot tub. Rooms start at CAD $140 per night.
Have you visited Riding Mountain National Park in Manitoba? What were your favourite attractions in the park?