*This post may contain affiliate links, as a result, we may receive a small commission (at no extra cost to you) on any bookings/purchases you make through the links in this post. As an Amazon Associate, I earn from qualifying purchases. Read our full disclosure.
The Guanacaste region of Costa Rica is home to world-renowned beaches, unbeatable surf, and unforgettable sunsets. The most visited town in the region is undoubtedly Tamarindo – but with the sharp spike in tourism in recent years, it's become increasingly difficult to enjoy a laid-back beach holiday in this popular town in Guanacaste region.
Luckily, you don't have to travel far to find a peaceful escape from the hustle and bustle of Tamarindo.
Just 20kms south of Tamarindo lies a small beachfront neighbourhood of Playa Avellanas Costa Rica – a quaint, up and coming area that's still unknown to the masses!
About Playa Avellanas
The beach in Playa Avellanas is known as a beautiful beach destination, but it's nothing like the bustling streets of Tamarindo.
The Playa Avellanas neighborhood itself is mostly just ocean, coast, and jungle with some vacation rentals sprinkled throughout. There are no shops, only a handful of restaurants, and few tourists. It's the perfect place to unplug and fully embrace the "Pura Vida" lifestyle Costa Rica is so famous for.
Things To Do in Playa Avellanas
The main reason to visit Playa Avellanas is to enjoy some beach time. Ask any of the locals in the Guanacaste area and many will tell you that Playa Avellanas is their favourite beach on the Pacific Coast.
Relax on the Beach
The beach is long, quiet, and never overcrowded. It's known for great surfing but is also a perfect place to lay out and relax. It can get very hot in the dry season, so if laying on the sand in the sunshine is your thing, then check out our guide to the best time to visit Costa Rica and make the most of your beach time!
When you'd like a cold beverage, pop over to Lola's – a restaurant right on the beach. Don't miss the chance to meet their two new pigs, Ava and Ana (the original pig, Lola, is sadly no longer with us).
And if you're looking to get a bit more active with your beach time, you can rent stand-up paddleboards or take surf lessons at the Avellanas Surf School or organize a kayaking tour in the nearby Estero Venado Junquillal.
Go Surfing
Whether you are a novice or pro, there are options for surfing in Playa Avellanas for any skill set. There is a reason it's called a surfers' paradise! Beginners can learn during private or group surf lessons at the Avellanas Surf School, and pros can try their hand at Playa Avellanas surfing at a more difficult beach dubbed Little Hawaii by locals.
Not to be missed is the nearby beach Playa Negra, which is famous for its right-hand barrel rolling waves.
Experience Stand-Up Paddleboarding
If surfing seems a bit too challenging or you are in the mood for something different, stand-up paddleboarding in Playa Avellanas offers the opportunity to explore the ocean or estuaries at your own pace and burning a few calories while you are at it! Boards can be rented through Pargos Adventures
Explore by Kayak
The estuaries and ocean mentioned above are easy to explore by single or double kayak. You can relax the day away in the nearby Estero Venado Junquillal as you enjoy a kayaking tour through waters where you may see crocodiles, monkeys, and a variety of birds.
Observe Costa Rican Wildlife
Even if you aren't on a kayak, you can always view wildlife on foot. Unique birds, howler monkeys, and giant iguanas are almost unfazed by visitors who respect their space.
Enjoy Outdoor Adventures
If you're up for some outdoor adventuring, this area's got some awesome options in addition to those mentioned above! You can go horseback riding on the beach, mountain biking down the coast, or do Pinilla's canopy tour through the jungle.
Practice Yoga
After all of the outdoor activities to experience, you may be in need of a bit of zen. Start your day by practicing yoga, or take a few days of respite at Peace Retreat or Playa Negra Yoga. Meditating and stretching – whether it's on the beach or in the studio – will definitely calm your mind.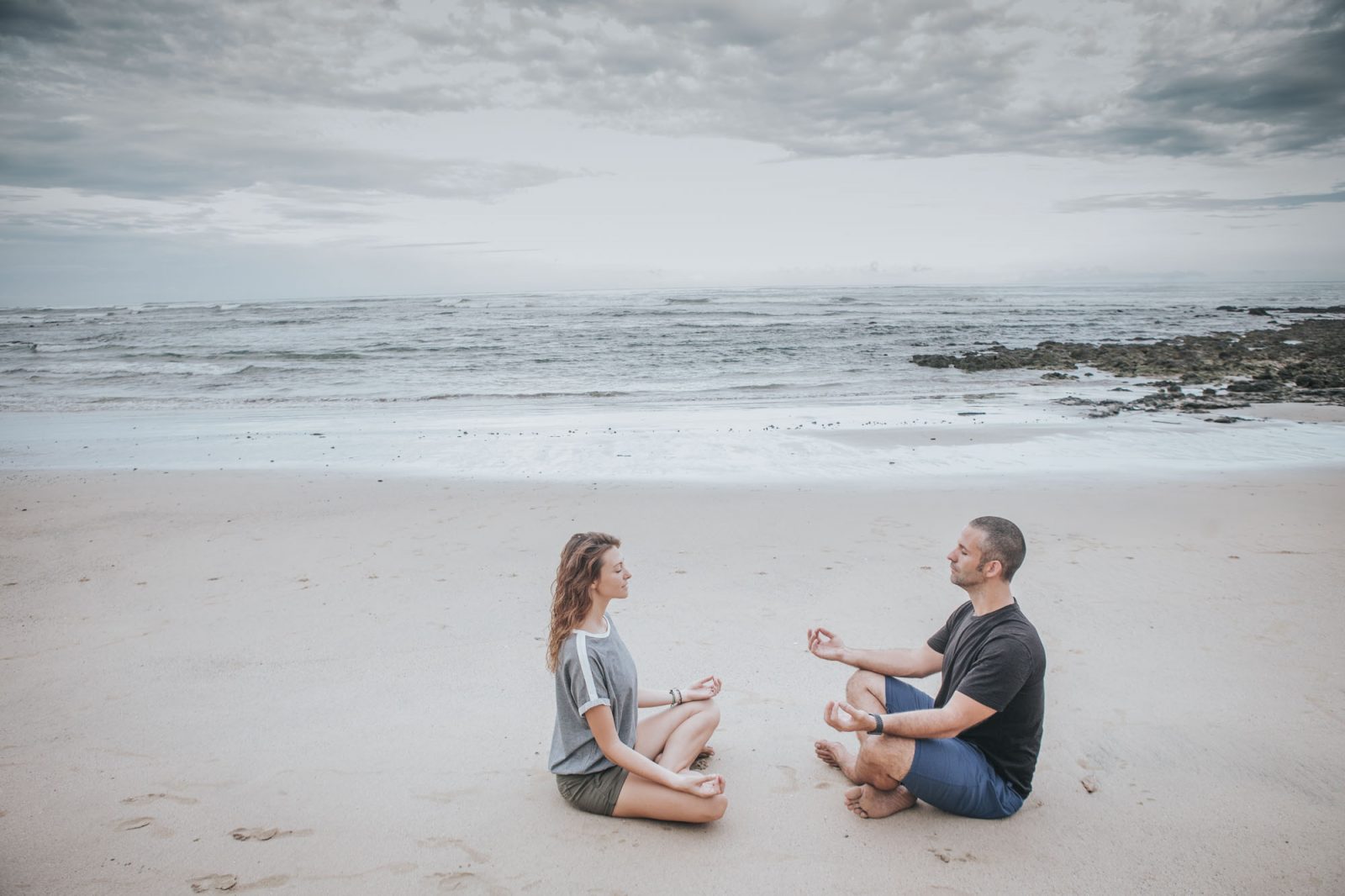 Volunteer
There are a couple of volunteer opportunities in the area that we highly recommend checking out. The Peace Retreat yoga center has great options for anyone staying in the area a bit longer. And if you're visiting during turtle hatching season, you can join the local group, Asociación Vida Verdiazul that monitors the eggs and help them to hatch!
Explore Nearby Beaches
Just a few kilometres away from Playa Avellanas you'll find Playa Negra, a stellar surfing beach known for its appearance in a popular surf documentary "Endless Summer".
Those looking for an even quieter beach experience can enjoy the nearby Playa Lagartillo, located between Playa Avellanas and Playa Negra. This hidden beach is primarily visited by locals which makes it feel like an exclusive getaway spot.
The surf here is non-existent, but the beach is perfect for swimming and relaxing! Playa Lagartillo is where we tend to spend most of our free time while staying in this area. Consider this our little exclusive tip!
Visit Tamarindo
If you choose to stay in Playa Avellanas, you can also easily pop over to Tamarindo for a day trip. Since it is the tourist hub of Guanacaste, there is plenty to do there to keep you busy all day. Regardless of whether you want to shop, learn water sports, drink or unwind in a spa – Tamarindo's got you covered.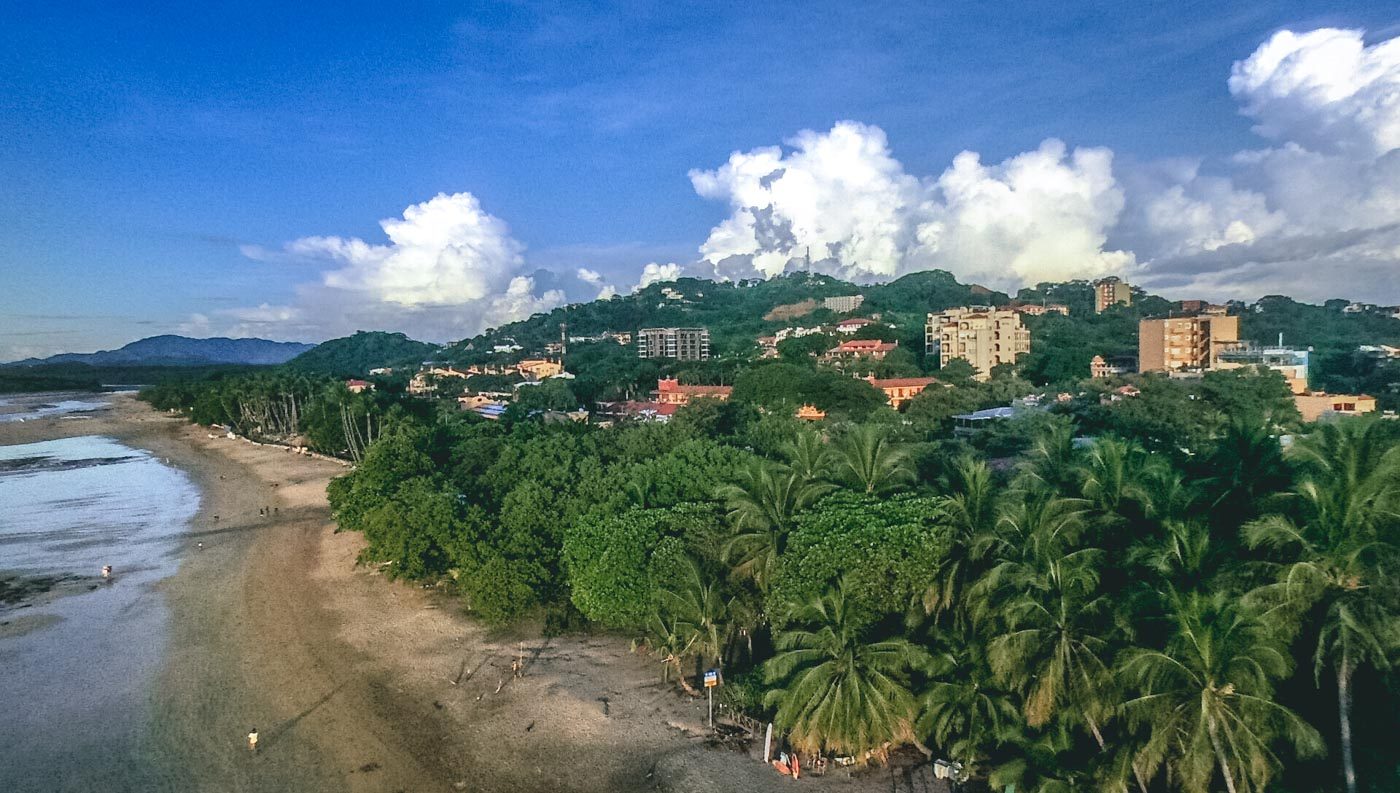 Where To Eat in Playa Avellanas
There are a number of great restaurants sprinkled throughout Playa Avellanas/Playa Negra area, so we promise, you'll never go hungry if staying in this area. These are some of our favourites!
Kon-Tiki Pizza: This restaurant has awesome drinks, awesome pizza, and awesome owners. Max has been friends with the family that owns this restaurant since he was 5 years old! Try their specialty Pizza n' Love – you won't be disappointed!
Cafe Playa Negra: They offer "Pura Vida Fusion" dishes – combining Peruvian and Costa Rican cuisine. All of their food is extremely fresh and unique!
Cafe Deveena: One of the more elegant restaurant options in the area, but isn't too stuffy. The food is French-inspired, the service is great, and the ambiance is class!

Lola's: Mentioned previously, Lola's is a renowned beachside restaurant where you can kick back and enjoy the sunset.
La Vida Buena: They've got a diverse menu – and rave reviews on everything from the pizza to the seafood! They even deliver for your quiet nights in!
Hotel Playa Negra: Even if you aren't a guest of the hotel, you should definitely stop by for a meal at the onsite restaurant. They've got traditional dishes, light and hearty options, and a delicious drink menu!
Gregorio's: A traditional Costa Rican restaurant right in the heart of Playa Avellanas. You can head there for dinner, drinks, pool and darts.
Jalapenos Taco Grill: Although it is a bit off the beaten track, this is one place you're not going to want to miss. The service is top-notch, and the food will blow your mind!
Blu Restaurante: (CURRENTLY CLOSED) Blu's got some more elegant options on the menu, but definitely has something that will please everyone. And the food is guaranteed super fresh!
Have you ever been to Playa Avellanas? What was your favourite thing to do in the area?