When we ask our readers, friends, and family members about what's holding them back from traveling more, the answer is almost always money. We know that travel can certainly take a hit on the wallet, but over the last four years of traveling the world, we have learned lots of great ways to travel for less. Here's a recap of the best travel hacks that help us save on our travels.
*This post may contain affiliate links, as a result, we may receive a small commission (at no extra cost to you) on any bookings/purchases you make through the links in this post. As an Amazon Associate, we earn from qualifying purchases. Read our full disclosure
Save on Transportation
1. Use Google Flights to search for flights. The Explore Map feature shows prices on flights across an entire country or region, making it a great tool when your travel plans are flexible. Google Flights also allows you to track prices on flights you are interested in, notifying you of sudden price increases and decreases.
Traveling Soon?

Here is a list of our favourite travel providers and accessories to help get you ready for your upcoming trip!
2. Uber is a great alternative to taxis abroad. Not only is Uber always cheaper than a taxi, but the app also makes navigating so much easier. There's never any confusion about where you are going, how much your ride will cost, or any language barriers between you and the driver. Don't have Uber yet? Use our invite code, b8vhe for a discount on your first ride.
3. Companies like Rome2Rio and GoEuro can help you find the cheapest way to get from one destination to another. They compare all methods of transportation, including flights, car rentals, trains, and buses, and show you the fastest and cheapest ways to get to your next destination.
4. Pack light so you can travel with carry-ons only and save money on luggage fees. To reduce the number of items you bring, pack clothes that don't wrinkle easily, invest in pieces that prevent odors, and roll clothes to make more space in your suitcase.
Save on Accommodation
5. Use Airbnb to save on accommodations around the world. The site offers hundreds of thousands of accommodation options that almost always offer a better value than staying in a hotel.
6. If you do opt for a hotel, find ways to save on your stay by scouring the web for hotel deals and coupons. Five minutes of research can save you a lot of money.
Save on Activities
7. Are you a student? Always ask for a student discount, even when it's not advertised directly. You'd be surprised with the deals you can get.
8. Take advantage of free city tours offered around the world. They tend to offer a great overview of the city and operate on tips only. To find the tour's meeting point, search online or ask your hotel for advice.
9. Don't pre-book your activities before arrival unless you know they sell out well in advance. Booking activities on the ground is almost always cheaper than doing it at home.
Other Tips
10. Don't waste money on buying cold water while traveling. Invest in a Hydro Flask, a unique water bottle with double-wall, vacuum-insulated technology that keeps your water ice-cold for up to 24 hours. We don't travel anywhere without ours.
11. Get a credit that doesn't charge foreign transaction fees, and stop paying that 3 percent currency conversion fee when shopping abroad.
12. Unlock your phone before you go, and grab a local SIM when you arrive at your destination. It'll be a hell of a lot cheaper than paying those pesky roaming fees!
13. Never use currency exchange booths at the airport. They are notorious for offering the worst exchange rates. Look for an ATM, and withdraw cash from your bank card instead.
14. Eat street food and avoid expensive meals at restaurants. Street food abroad offers a great variety of unique dishes you will never find in restaurants. Follow the locals' advice, and don't be afraid to experiment!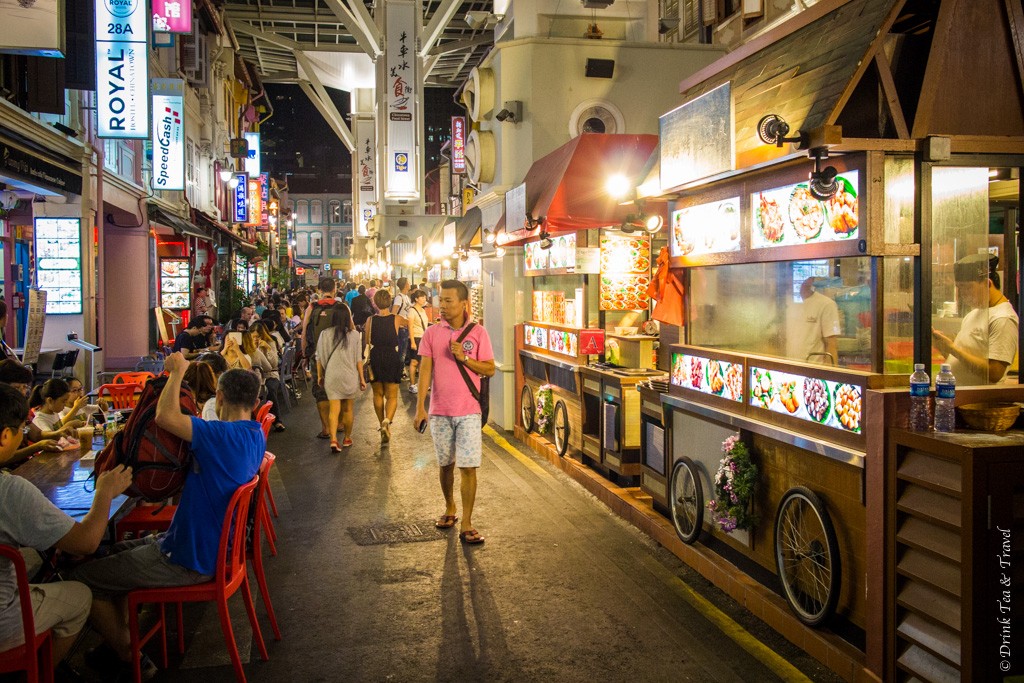 15. Stay on top of your holiday spending by tracking your expenses aboard with a handy app, like Trail Wallet.
Want more tips and travel hacks? Visit our Travel Resources section for more advice on where to find cheap flights, great deals on hotels, what tour companies we recommend, what insurance we use, and what we keep in our bags when we travel the world.
Like this post? Pin it for later
Disclaimer: This post was brought to you by Good Search