2017 has been the most travel packed year for us yet. This year, we traveled all around the world, visiting 20 countries (13 of them we have never visited before) on 5 different continents.
Traveling Soon?

Here is a list of our favourite travel providers and accessories to help get you ready for your upcoming trip!
With our new commitment to sustainable travel,
we approached travel in 2017 from a slightly different perspective, focusing on making responsible eco-conscious choices in every aspect of our travels and making a positive impact on the communities and destinations that we visit.
Our year was full of amazing experiences. We were lucky to visit a variety of amazing destinations, learn about many fascinating cultures, try a number of unique cuisines, and be blown away by some beautiful landscapes. This is our list of the best of the best.
Our Top Destinations from 2017
Southern Patagonia, Chile
We traveled to Southern Patagonia to hike in Torres Del Paine National Park
, but we were blown away by how much more there was to this region. We fell in love with Patagonia's mountains, valleys, forests, and glaciers!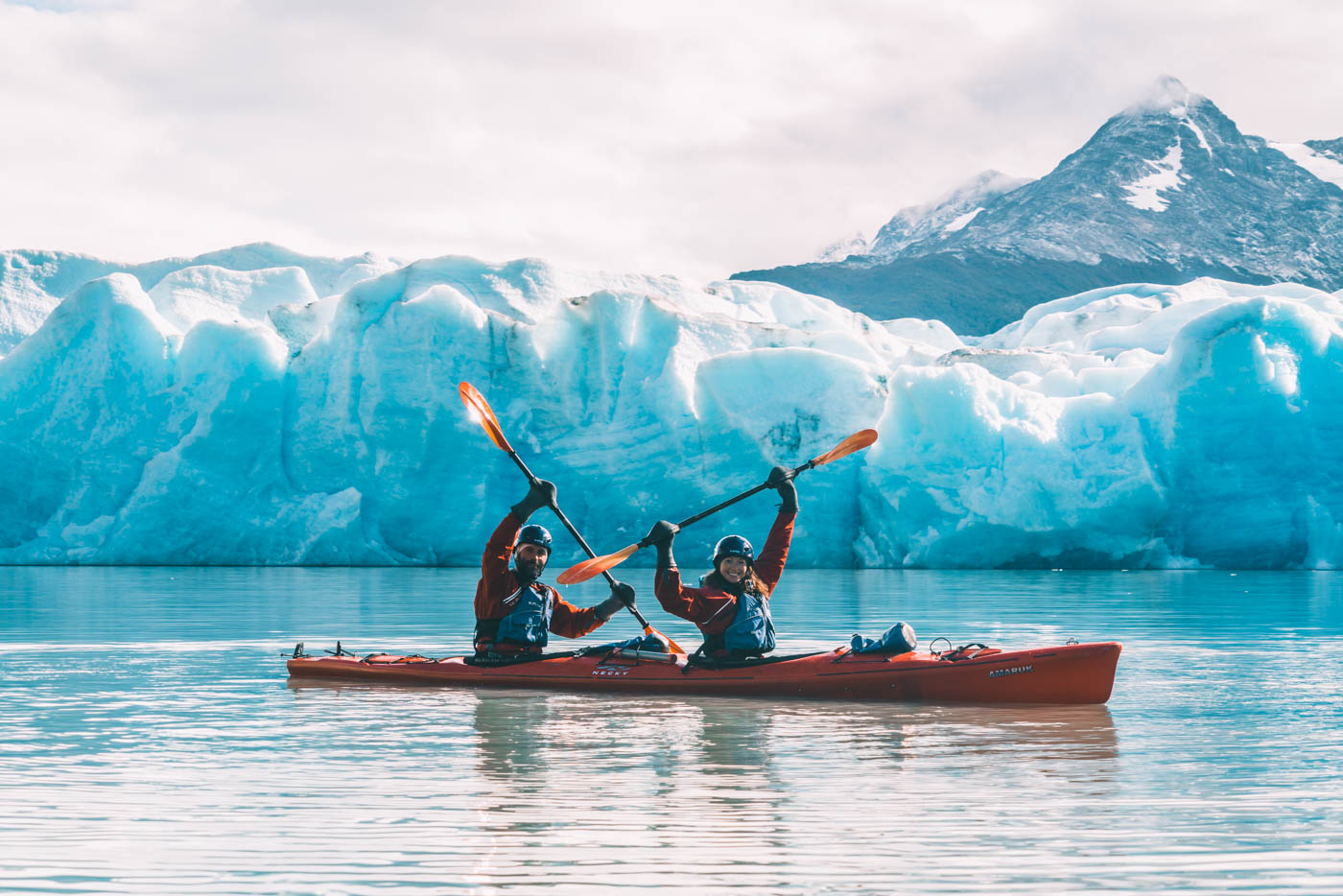 The scenery was amazing, the hikes were incredibly rewarding, the food was delicious, and local hospitality was unbeatable.
Cusco, Peru
Cusco had us hooked from day one. While the city is typically known as the starting point for trips to Macchu Picchu, we really enjoyed exploring this part of Peru beyond Machu Picchu.
We are happy to have had the opportunity to hike to the Rainbow Mountain, to explore Sacred Valley, and to sample some of the region's amazing cuisine.
The Galápagos Islands, Ecuador
The Galápagos Islands is a fascinating destination, not only because of the abundance of wildlife (swimming with sea lions was unreal) but also because of the unique landscapes that we encountered while there.
Lava rocks, pink lakes, gorges, incredible sunsets, and the beautiful crystal clear waters made the Galápagos Islands one of the most picturesque destinations we have visited this year.
Mongolia
Traveling around Mongolia was challenging, but that was a part of the appeal. Being able to explore the country on our terms and following
our own itinerary
made our experience in Mongolia that much more unique.
We were blown away by the scenery in Mongolia and by the simple nomadic life lead outside the capital. We couldn't get enough of Mongolia's vast open steppes, its valleys, forests, and the beautiful lakes.
*This post may contain affiliate links, as a result, we may receive a small commission (at no extra cost to you) on any bookings/purchases you make through the links in this post. As an Amazon Associate, we earn from qualifying purchases. Read our full disclosure
Chengdu, China
Out of all the cities we visited this year, Chengdu, China surprised us the most. We expected a grey dull city but instead came across a vibrant thriving hub with great Sichuanese cuisine, cool shops, and a hip vibe.
But the best part was that the outskirts of Chengdu were full of fascinating cultural sights and important religious temples, offering lots of great day trips to culture seekers.
Virunga National Park, DRC
Our trip to Virunga National Park was one of the most impactful journeys of this year. Despite the political unrest in the country, the park's fearless rangers work hard to protect the park's mountain gorillas and other wildlife and better the lives of the villagers inhabiting the outskirts of the park.
For them, every tourist dollar is a big deal and thanks to our great experience staying inside the park, tracking mountain gorillas, and climbing to the top of Nyaragongo Volcano, we can't stop raving about it to others.
Uganda, Africa
The pearl of Africa was the biggest surprise of our East Africa trip. We were blown away by Uganda's wildlife diversity and by the number of unique experiences we had while there.
From gorilla and chimp tracking and fantastic wildlife safaris to beautiful eco-lodges and the incredible adrenaline-filled adventures on the Nile River – Uganda seemed to have it all and at a fraction of the price compared to Tanzania or Kenya!
Tallinn, Estonia
Tallinn was meant to be just one of the stops on our Christmas adventure in the Baltic, but it turned out to be so much more. We quickly realized that our preconception of Tallinn as a dull grey former soviet union city was completely wrong and fell in love with Tallinn's medieval charm and Scandinavian hip.
Even in the winter, Tallinn proved to be exciting! Enchanting cobblestone streets were filled with locals and visitors enjoying the Christmas Market festivities, the mood felt buoyant and the city was reverberating with holiday cheer!
Outside the city, Estonia was quiet but beautiful. The country is rich in national parks, beautiful beaches, and the famous Estonian Bogs (wetlands) and is a popular destination for outdoor activities (although most are easier to enjoy in the summer).
There is so much more to see and do in Estonia, but we, unfortunately, ran out of time on our short visit in 2017 We are definitely putting this great Baltic destination on our list for 2018!
As you can see, our favourite destinations from 2017 are scattered all over the world and offer something for every type of traveler. Whether you are a foodie, a city explorer, or someone looking for a way to escape the hustle and bustle and connect with nature, we hope that you find some inspiration for your 2018 travels on our list of favourite destinations from 2017!
Happy Travels and Happy 2018!