Traveling around China was never high on my bucket list. It wasn't until I was living in Shanghai that I started to become curious about the country, it's diverse landscapes, its culture and its hidden gems. It only took a few stories from other expats and a few photos and I was convinced: there is so much more to China then Beijing and Shanghai.
*This post may contain affiliate links, as a result, we may receive a small commission (at no extra cost to you) on any bookings/purchases you make through the links in this post. As an Amazon Associate, we earn from qualifying purchases. Read our full disclosure
Over the next few months I took advantage of summer in China and made it my mission to explore as much of the country as I could. I didn't cover it all, in fact far from that, but with the help of some locals and my own experience I had enough knowledge to compile a list of Top 10 Things To Do in China. I hope this list will one day help you plan your own adventure in China
1. Great Wall of China
Topping the lists of many travellers is the Great Wall of China, considered to be the #1 attraction in China. The Wall can be visited in many places along its length, however majority choose to do it as a day trip from Beijing.
Traveling Soon?

Here is a list of our favourite travel providers and accessories to help get you ready for your upcoming trip!
2. Forbidden City
Visit China's most famous museum and a UNESCO World Cultural Heritage Site, the Forbidden City. Located in Beijing, this Imperial Palace of the Ming and Qing Dynasties, was declared a UNESCO World Heritage Site in 1987 and remains the 2nd most visited attraction in China.
3. Spend a weekend exploring China's most metropolitan and modern city, Shanghai.
Shanghai isn't known for an abundance of sights and attractions.  It is known for being a city that carefully balances the old and the new, along with traditional and modern sides of today's China.
4. Visit one of China's many traditional water towns, like Suzhou, Zhujiajiao, or Xitang.
For a more authentic journey into traditional China, choose a town that's less commercialized and less popular with the tourists, like Zhujiajiao. Zhujiajiao is located only an hour away from Shanghai, making it easy to see on a day trip.
5. Spend a few days admiring breathtaking views and breathing fresh mountain air while trekking through Yellow Mountains (Huangshan).
Located only a few hours away from Shanghai, the stunning scenic views of the Huangshan will make you forget that you are in China… but the thousands of Chinese that will inevitably surround you at the top of the mountain will make sure to remind you.
To get away from the crowds use a simple tactic – when a Chinese tour group turns right, you turn left. Repeat, until there are no Chinese tourists in sight. Now relax and enjoy!
6. Explore 350 km of limestone formations, known as the Stone Forest (Shilin),
located just outside of Kunming, in Yunnan Province. Shilin is like nothing I have seen before, an incredible natural phenomena that is bound to take your breath away.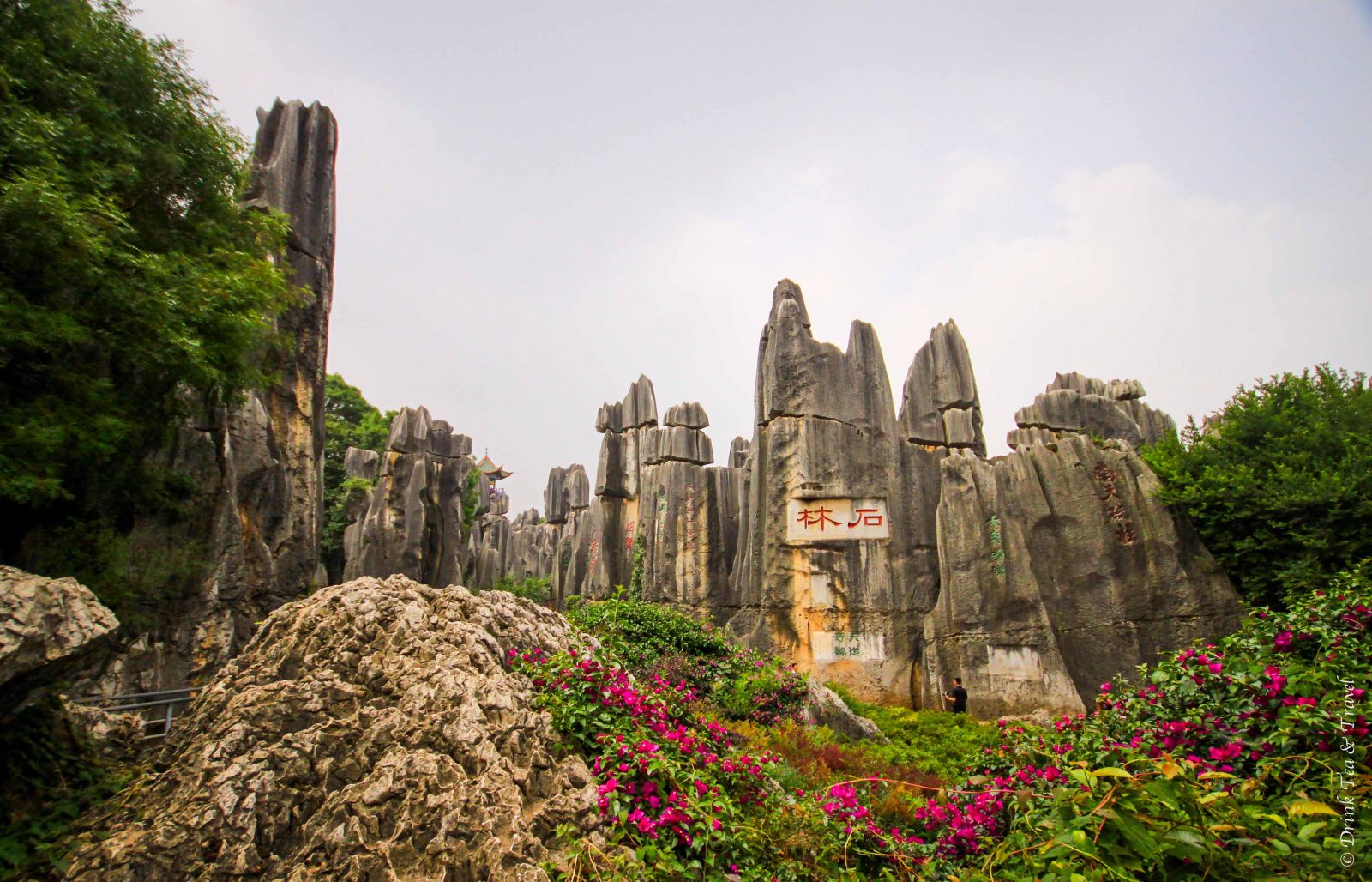 7. Go on a hike in Tiger Leaping Gorge, a World Heritage Site since 2003.
The Tiger Leaping Gorge is one of the greatest treks through diverse landscapes of China. Opt for a more challenging high trekking trail that starts in Qiaotou, instead of the flat tourist path that runs along the water.
8. Rent a scooter and explore the karst mountain scenery of Yangshuo,
just outside of Guilin in Guangxi Region. You'll come face to face with traditional villages and real life, untouched by tourism.
9. Pet a panda at the Chengdu Panda Breeding Centre.
Plan to visit in early spring (April) and late autumn(October/November) if you want the chance to cuddle baby pandas. But be prepared to pay more for it.
10. Visit Tibet,
a completely autonomous region of China, makes it feel like you have entered a completely different world. Despite the fact that you must travel to Tibet in an organized group and can not explore this part of China on your own, this stop on your tour of China is a true cultural immersion and one that you will be glad you made.
What destinations in China would you add to this list? Share them with other readers in the comments below.