Traveling around China was never high on my bucket list. It wasn't until I was living in Shanghai that I became curious about the country, its diverse landscapes, its culture and its hidden gems. It only took a few stories from other expats and a few photos, and I was convinced: there is so much more to China than Beijing and Shanghai.
*This post may contain affiliate links, as a result, we may receive a small commission (at no extra cost to you) on any bookings/purchases you make through the links in this post. As an Amazon Associate, we earn from qualifying purchases. Read our full disclosure
Over the next few months, I took advantage of summer in China and made it my mission to explore as much of the country as possible. I didn't cover it all, in fact, far from that, but with the help of some locals and my own experience, I had enough knowledge to compile a list of the Top 16 Things To Do in China. I hope this list will one day help you plan your own adventure in China
1. Great Wall Of China
Topping the lists of many travelers is the Great Wall of China, considered to be the #1 attraction in China. The Wall can be visited in many places along its length. However, the majority of visitors choose to do it as a day trip from Beijing.
If you would rather avoid the headaches of logistics, there are plenty of guided Great Wall of China tours that include transportation from Beijing. This small-group tour includes lunch and a local tour guide to fill you in with the history of the Great Wall.
Traveling Soon?

Here is a list of our favourite travel providers and accessories to help get you ready for your upcoming trip!
2. Forbidden City
Visit China's most famous museum and a UNESCO World Cultural Heritage Site, the Forbidden City. Located in Beijing, this Imperial Palace of the Ming and Qing Dynasties was declared a UNESCO World Heritage Site in 1987 and remains one of the most popular tourist attractions in China. The Forbidden City is now officially called The Palace Museum, and tickets must be booked in advance, so make sure to plan ahead!
After you work up an appetite from exploring the Forbidden City, you can grab lunch at one of many restaurants adjacent to the complex. If you're feeling adventurous, head to Wangfujing Snacks Street, which is a short walk from the Forbidden City. This is a great place for some awesome, cheap street food.
Also, while you're in Beijing, consider visiting the Summer Palace, which is just a 25-minute drive from the Forbidden City. Once the summer home for China's imperial families, this peaceful site is full of beautiful gardens, courtyards, and ancient halls to stroll through. Visitors aren't required to purchase entry tickets in advance, but the official website has a lot of helpful information about the Summer Palace.
3. Spend A Weekend Exploring China's Most Metropolitan And Modern City, Shanghai.
Shanghai isn't known for its abundance of sights and attractions. Being one of the best things to do in China, It is known for being a city that carefully balances the old and the new, along with the traditional and modern sides of today's China.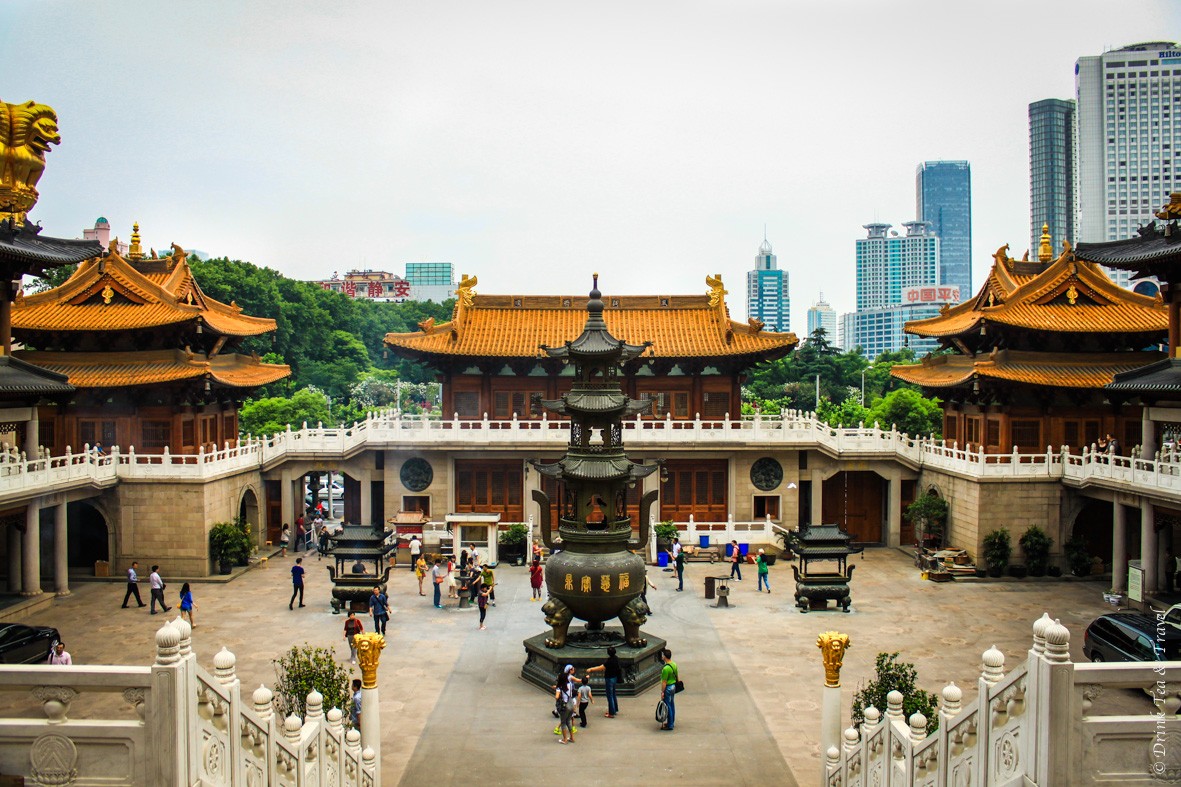 4. Visit One Of China's Many Traditional Water Towns, Like Suzhou, Zhujiajiao, Or Xitang.
For a more authentic journey into traditional China, choose a town that's less commercialized and less popular with tourists, like Zhujiajiao. Zhujiajiao is located only an hour away from Shanghai, making it easy to see on a day trip.
5. Spend A Few Days Admiring Breathtaking Views And Breathing Fresh Mountain Air While Trekking Through the Yellow Mountains (Huangshan).
Located only a few hours away from Shanghai, the stunning scenic views of the Huangshan will make you forget that you are in China… but the thousands of Chinese that will inevitably surround you at the top of the mountain will make sure to remind you.
To get away from the crowds, use a simple tactic – when a Chinese tour group turns right, you turn left. Repeat until there are no Chinese tourists in sight. Now relax and enjoy!
6. Explore The Stone Forest (Shilin)
350 km of limestone formations known as the Stone Forest are located just outside Kunming, in Yunnan Province. Shilin is like nothing I have seen before, an incredible natural phenomena that is bound to take your breath away. Over millions of years, wind, water, and seismic activity have all shaped these towering limestone pillars, as well as the caves, waterfalls, and underground rivers in Shilin. This otherworldly place has inspired many legends, and the local Sani people hold their annual Torch Festival in the Stone Forest.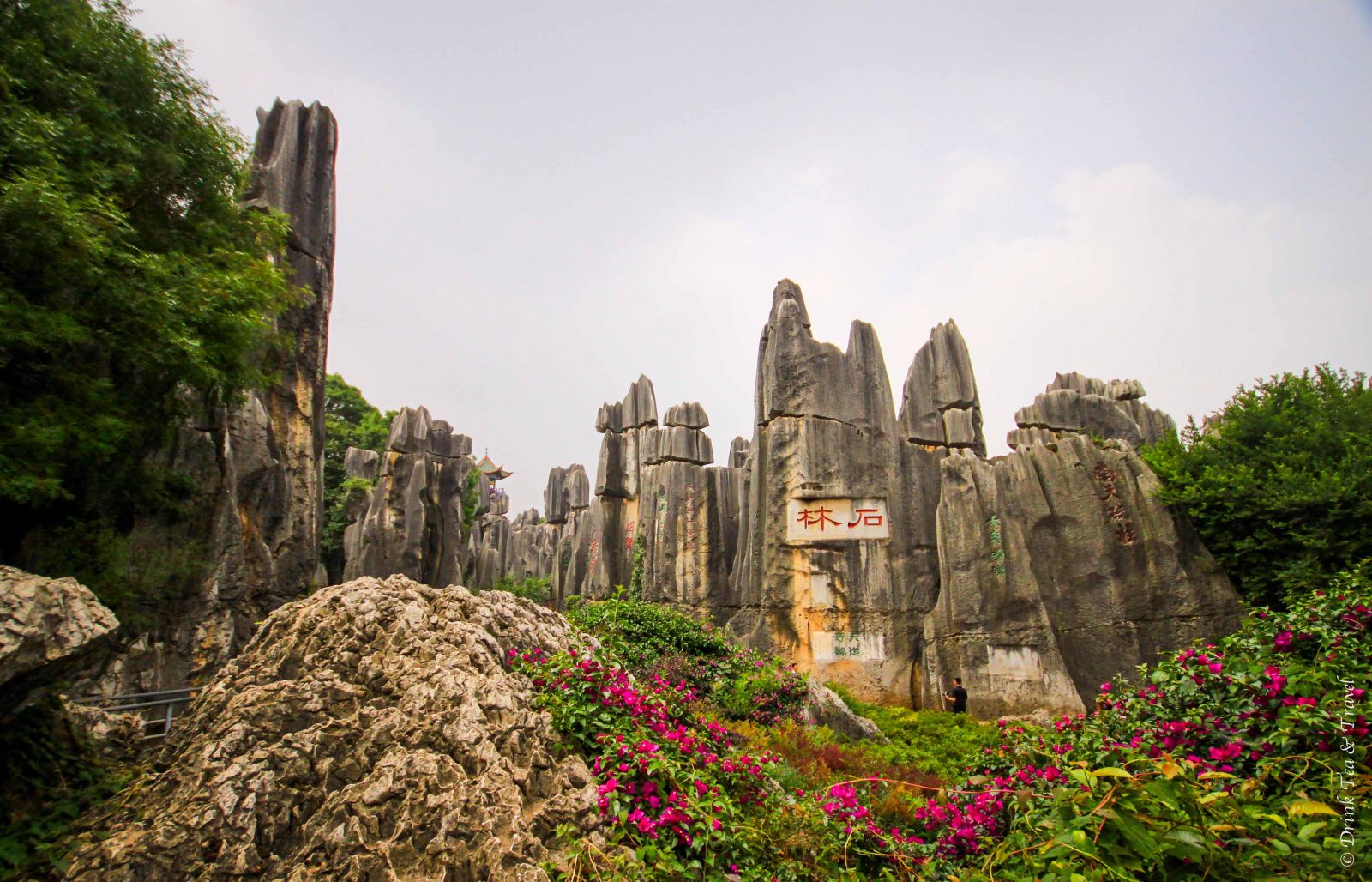 7. Go On A Hike In Tiger Leaping Gorge, A World Heritage Site Since 2003.
The Tiger Leaping Gorge is one of the greatest treks through the diverse landscapes of China. Opt for a more challenging high trekking trail that starts in Qiaotou instead of the flat tourist path that runs along the water.
8. Rent A Scooter And Explore The Karst Mountain Scenery Of Yangshuo
Located just outside of Guilin in the Guangxi Region, Yangshuo is well known for its rugged mountain landscape. You'll come face-to-face with traditional villages and like-minded travelers looking to escape the crowded cities and enjoy nature.
9. See A Panda At The Chengdu Panda Breeding Centre.
Plan to visit in early spring (April) and late autumn(October/November) if you want the chance to cuddle baby pandas. But be prepared to pay more for it. The Chengdu Research Base of Giant Panda Breeding is a public, non-profit organization, so all proceeds go towards the care of the pandas and other animals at the research base and the maintenance of facilities.
10. Visit Tibet
A completely autonomous region of China makes it feel like you have entered a completely different world. Despite the fact that you must travel to Tibet in an organized group and can not explore this part of China on your own, this stop on your tour of China is a true cultural immersion and one that you will be glad you made.
11. Explore the Zhangjiajie National Forest Park
Located in China's Hunan province, the Zhangjiajie National Forest Park is famous for its striking sandstone pillars that are thought to be the inspiration for some of the landscapes in the film The Avatar. The park is full of other stunning natural wonders and is a great place for long hikes. There are also cable cars, a glass elevator, a mini monorail, and free shuttle buses available to get around the park.
While you're in the area, don't skip out on the incredible Zhangjiajie Glass Bridge. This 430-meter glass-bottomed bridge spans a canyon and is suspended around 300 meters from the ground.
12. See The Famous Terracotta Army
One of the most famous tourist attractions in China is the Army of Terracotta Warriors in Xian. This enormous army of life-size terracotta warriors is part of an elaborate mausoleum built for Qin, the first emperor of China. This mausoleum and the army were constructed more than 2,000 years ago and were discovered by workers in 1974.
Another attraction in this city is the Xian City Wall, which is one of the largest ancient military defensive systems. It is also one of the oldest and well-preserved walls in the world, and it is open to visitors who want to walk or bike along the top of the wall. There are bike rentals available at any of the wall's four gates.
13. Relax On a Yangtze River Cruise
While a river cruise is more of an investment, a voyage down the Yangtze River will bring you to ancient towns full of traditional architecture, the stunning natural beauty of the Yangtze River Valley, and some amazing archaeological sites.
There are a variety of cruises to choose from, ranging from short 1-night time tours to extended 16-day cruises and everything in between. This 5-day cruise takes passengers through the famous Three Gorges, with shore excursions, meals, and accommodations included in the ticket price.
14. Bike Around West Lake, Hangzhou
Famous for its gorgeous natural scenery, West Lake is a popular attraction in Hangzhou that draws visitors looking for a break from the busy tourist spots. West Lake is divided into five sections by a mountain and three causeways and is surrounded by lush, green landscape and historic architecture.
The best way to see everything is by bike, and Hangzhou has an excellent bicycle rental system, with several stations conveniently located around West Lake and in town.
15. Visit The Classical Gardens Of Suzhou
Located in the historic city of Suzhou, these nine gardens are recognized by UNESCO as masterpieces of Classical Chinese garden design. Dating from the 11th to 19th century, the Classical Gardens originated as private retreats for the elite. Now, they are open to visitors who want to see impeccable gardens surrounding historic residential areas.
16. Go Sightseeing Along The Li River
The natural beauty along the Li River is amazing – the thousands of limestone mountains, lush forests, and karst landscapes are wonderful to hike through. While you can stop into places along the Li River, the best way to take in the scenery is by boat. There are tour operators that offer river excursions on a traditional bamboo raft, and there are private full-day cruises that are able to access more attractions along the Li River.
Other Things to do in China Worth Trying Out
What destinations in China would you add to this list? Share them with other readers in the comments below.