*This post may contain affiliate links, as a result, we may receive a small commission (at no extra cost to you) on any bookings/purchases you make through the links in this post. As an Amazon Associate, I earn from qualifying purchases. Read our full disclosure.
Australia is one of the most sought after destinations for travelers all over the world. Over 6 million people head to Australia on a yearly basis in search of adventure, beautiful beaches, and lush jungles, and to visit the most famous places in Australia. Unless you live in New Zealand, Australia is not a weekend destination.
Even a week or two is not enough to experience all the things to do in Australia. So when travelers finally save up for a trip to Australia, they tend to stay for a while. And it's no surprise. There are dozens of beautiful sights, places worth exploring, and a never-ending list of things to do in Australia.
If you are planning a trip to the Land Down Under, this list of the best things to do in Australia is a good starting point for mapping out your trip.
1. Dive/Snorkel in Great Barrier Reef or the Ningaloo Reef
The Great Barrier Reef is the world's largest coral reef system and possibly one of the most famous places in Australia. It supports diverse marine life and covers an area equivalent to the size of Britain. The Great Barrier Reef has been a World Heritage Site since 1981 and has seen millions of visitors in its waters on a yearly basis. However, over the last 30 years, the reef has lost over half of its coral and its degradation continued to be a reason for serious concern.
The Great Barrier Reef was where Oksana first experienced the underwater world during her introductory scuba dive back in 2010. It was an unforgettable experience and inspired her to get her scuba diving certification in Koh Tao. The highlight of her dive: meeting the Napoleon Wrasse, locally known as Wally!
Diving in Ningaloo Reef
Ningaloo Reef offers a fantastic alternative to the crowded Great Barrier Reef, stretching for 260km from Amherst Point south of Coral Bay to Bundegi Beach near Exmouth in Western Australia.
Ningaloo Reef is one of the largest fringing reefs in the world and is a great rival to the Great Barrier Reef. Ningaloo Reef is home to over 200 species of hard coral, 50 soft coral and over 500 species of fish, along with manta rays, turtles, humpback whales, and whale sharks that pop by for a visit between May-June.
2. Rent a 4×4 and Spend a Few Days Exploring Fraser Island
If exploring underwater isn't your thing, then taking a Fraser Island Tour will be top of your list of the best things to do in Australia. Fraser Island is located off the East Coast of Australia, about 3 hours North of Brisbane. It's the largest sand island in the world and spans over 120 kms. It offers incredible hikes, stunning views, and a relaxed outdoor atmosphere. It's the perfect combination for adventure seekers out there!
You can only get to Fraser Island with a 4×4 vehicle, so you can choose to either hire for a self-drive adventure or join one of the Fraser Island Tours.
3. Sail in the Whitsundays
The Whitsunday Islands, affectionately known as "The Whitsundays", are a group of 74 islands that lie off the coast of Queensland, in the heart of the Great Barrier Reef. Discovering the Whitsundays is one of the best things to do in Australia and can be as relaxing or adventurous as you'd like. But in our opinion, there is no better way to explore the beauty of this area than on a sailboat, right in the heart of it all!
4. Go on a Hike in Daintree National Park
Daintree National Park is one of the most amazing destinations for nature lovers heading to Australia. Located 2 hours north of Cairns, Daintree National Park is the largest continuous area of tropical rainforest in all of Australia. The park offers beautiful walks and a chance to come face to face with some of Australia's unique birds and other species.
5. Surf, Swim and Relax on Australia's Best Beaches
Beaches probably make up the most popular of the Australia tourist attractions, and it's easy to see why. Australia is renowned for its beaches. It's home to some of the most beautiful clear waters, softest white sand, and longest stretches of untouched beaches in the world.
Some of the best things to do in Australia take place on the beach. From surf lessons on the Gold Coast to beach skydives, adventure lovers seeking a thrill will have plenty of things to do in Australia. While the beach bums will be equally as happy!
With over 11,000 beaches along nearly 37,000 kms of the Australian coastline, the bigger question remains: What is Australia's Best Beach?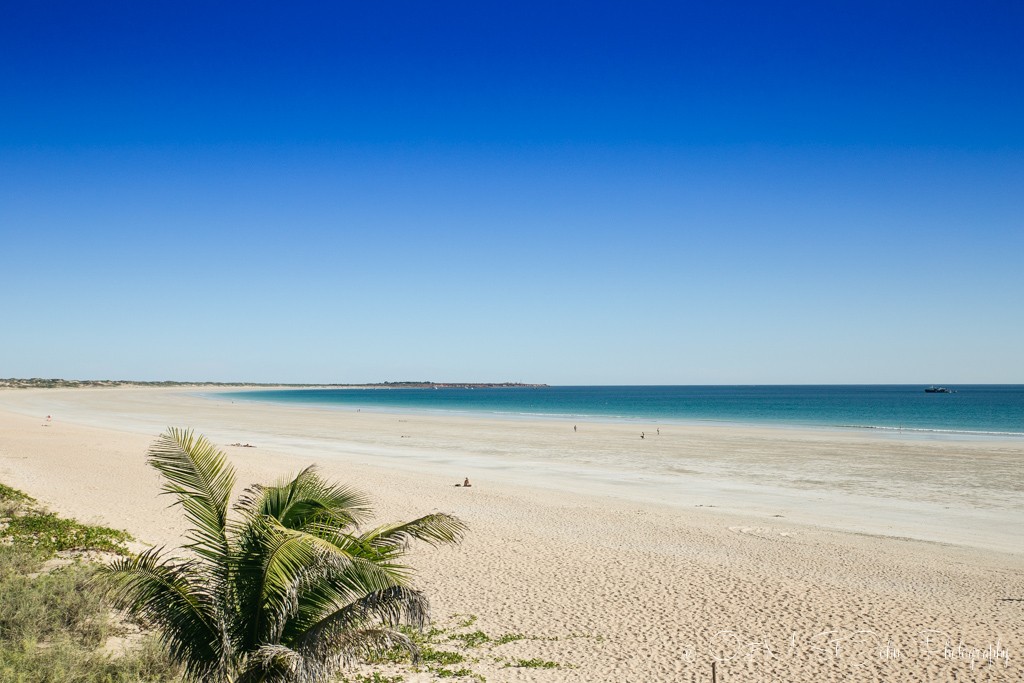 6. Road Trip from Brisbane to Sydney
A coastal drive from Sydney to Brisbane (or the reverse) is one of the most popular and best things to do in Australia. This self-drive itinerary taking you from two famous places in Australia spans 1000kms along the Legendary Pacific Coast. The scenic drive takes you to some of the best places to visit in Australia. It's an adventure through lush national parks, stunning beaches, rolling green hills of the hinterland, and small yet vibrant off the beaten track towns full of charisma and authentic Australian culture. It was our favourite trip along the East Coast!
7. Go Wine Tasting in South Australia's Wine Regions
For wine lovers, there is no doubt that one of the best things to do in Australia is to travel to Adelaide. the capital of South Australia is your getaway to Australia's world-famous wine regions. There are over 200 cellar doors located within an hour drive from Adelaide. They are perfectly grouped and are easy to explore. You can choose to visit the Barossa Valley, Hunter Valley, Yarra Valley, Adelaide Hills, Clare Valley, and many other wine regions in the area.
8. Explore the Wilderness of Tasmania
Despite being known as one of the most beautiful states in Australia, Tasmania is still one of the lesser-known places to visit in Australia. It's small and easy to get around, so even if you only have a week to explore the island, there is still time to visit more than just the well-known sights of Hobart, Port Arthur, Launceston, Cradle Mountain, and Wineglass Bay.
9. Chase Adventures in Western Australia
Western Australia is one of the most unique places to visit in Australia. It's unlike any other state in Australia. Here, clear blue skies collide with the red dirt roads and the beautiful landscapes transport you to the canyons of Arizona.
Beach towns along the western coast are infused with a laid-back lifestyle found in the best Asian destinations, and the deserted outback is seeped with signs of prehistoric existence. There is more to discover in W.A. than just Perth and exploring this area is definitely one of the best things to do in Australia.
10. Experience Australian Culture
At first, Australia may seem very similar to what you are used to back home. But as you travel around the country and learn more and more about its people and traditions, you'll start to see the subtle differences and quirks of Australian culture. Lifestyle in Australia has been heavily influenced by its unique geography, warm climate, and the Australian "have a go" attitude.
There are a number of unique things to do in Australia that you should include in your itinerary. Why not go hiking, try surfing, check out "the races", attend a food festival, or a music festival, an AFL game or a cricket match, or for the ultimate Australian experience set up camp at one of Australia's many National Parks.
This list of the best things to do in Australia is really just a starting point. It does not cover all the amazing things to do in Australia during your trip and is certainly not an exhaustive list of places to visit in Australia. But, if you are planning a big trip to Australia, visit our Australia Archives to learn more about where to go, get more tips on what to do in Australia and find out what to expect in each destination.
Have you been to Australia? Did we miss out your favourite things to do in Australia? Share them below