*This post may contain affiliate links, as a result, we may receive a small commission (at no extra cost to you) on any bookings/purchases you make through the links in this post. As an Amazon Associate, I earn from qualifying purchases. Read our full disclosure.
Just over a century ago, Singapore was nothing more than a quiet fishing village, but today its high rise buildings, gigantic mega malls, impeccably clean streets, and spectacular light shows make it an ultra modern densely populated Asian tourist hub.
But don't discount Singapore as an overrated tourist destination, filled with over the top attractions. luxurious hotels and overpriced experiences. Its a city/country oozing with culture, a place where Chinese, Malay, Indian, Burmese, Japanese, and Thai exist in perfect unison with European and North American immigrants.
You don't have to travel the world to experience an array of Asian cultures. In Singapore, you can spend the morning shopping your heart out at street stalls in Chinatown, an afternoon dining on amazing Indian cuisine in Little India and an evening drinking swanky cocktails a the largest Whiskey Bar in Asia.
Singapore is safe, it's easy to get around and if you can look past its squeaky clean facade, you'll be sure to find plenty of reasons to fall in love with this City in a Garden.
Best Time to Visit Singapore
Singapore is located just 1.5 degrees north of the Equator, so the weather is almost always sunny and hot. From June to October, Singapore's pollution levels reach their annual highs, making it less than ideal time to visit the city. Most rainfall occurs in the monsoon season between the months of November and January. Thunderstorms and showers are frequent, but they don't really make the city any less appealing to discover. An umbrella is your best friend when it comes to visiting Singapore during the rainy season.
Top Things to Do in Singapore
Visiting Singapore is not always about the major sights (although there are some that you simply can't miss), but is just as much about the experiences in its unique neighbourhoods.
Skyscanner does a great job summarizing Singapore's main hot spots in their list of 10 Best Things To Do in Singapore, listing the famous attractions like Gardens by the Bay along with quintessential Singapore experiences, like eating at a hawker food market. Chinatown and Little India also make the list as neighbourhoods worth exploring.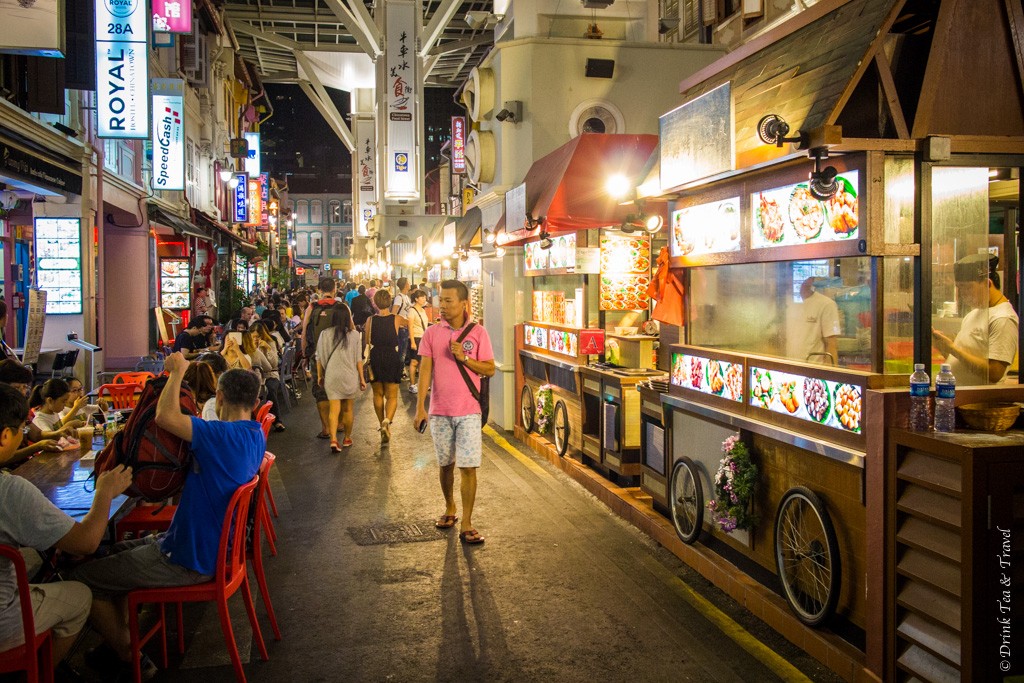 Timeout's 10 Things to Do in Singapore for Tourists is an attempt to put together a Singapore check list for the time starved and those that are traveling at leisure. They list some tourist favourites like a visit to the Marina Bay Sands SkyPark and the Night Safari, alongside lesser known Original Singapore Walk and unique treasure in Haji Lane.
Shopaholics will love CNN Travel's article on Top 10 Places to Shop in Singapore that lists everything from the monster mall on Shopping in Chinatown, Singapore, Singapore's famous shopping street, to the Sungei Road Thieves' Market. Although those on a budget, may find these 5 Best Budget Shopping Places in Singapore to be much more wallet friendly.
When it comes to entertainment, there is always something going on in Singapore. Riverside, Marina Bays and Clarke Quay are the areas known for the best entertainment options and the full list of bars, restaurants and clubs in Singapore is long. So the Singapore Guide has put together a list of 10 Best Singapore Clubs on 2015, ranking Zouk, Canvas, and Club Kyo as the top 3 choices. Guardian's list of Top 10 nightlife venues in Singapore covers some of the same nightclub suggestions, but also provides a few suggestions of restaurants and bars for something a bit more low key.
Where to Stay in Singapore
Check out our article on the best neighborhoods to stay in Singapore to chose which area of the city is right for you. If budget is not an issues, CN Traveller has a great list of great hotels in Singapore, that includes places like Quincy, located in the heart of the Orchard Road area, The Fullerton Bay Hoel in Marina Bay and Wanderlust, a hit with the design crowd, and with young couples who want to avoid the bland comforts of hotel chains.
For something a bit lighter on the wallet, Guardian's article on Top 10 good-value hotels in Singapore suggests a stay in the eccentric Naumi Liora Hotel, The Pod, that offers capsule-like dorm accommodation for about $75/night and Hotel Clover the Arts, located between Chinatown and the nightlife district of Clarke Quay.
Backpackers, don't fret! There are lots of awesome places to stay in Singapore for much less. These 11 Incredible Hostels in Singapore You Didn't Know You Could Stay Under $31 is the only list you need to find the cheapest and best accommodation option in the city.
Where to Eat in Singapore
Food in Singapore is an attraction of its own. Start with these Top 10 hawker food stalls in Singapore, after all, that's what Singapore is best known for. And if you can manage it, try these 30 Famous Local Foods as suggested by Seth Lui, one of Singapore's renowned food critics.
And then of course, there are endless lists of the best restaurants in Singapore. Elite Traveller suggests Iggy's at the Hilton Hotel, Waku Ghin at Marina Bay Sands and Gunther's, as the finest dining options. The Guardian recommends Gastrosmiths, and Wild Rocket and Chopsuey Cafe.
How Much Time Do You Need in Singapore
On average a visitor to Singapore stays in the city for 3.5 days, but many others stay for less. In fact, Singapore is such a popular city for flight connections, that the Changi Airport and Tourism Singapore decided to take advantage of the opportunity and show even more visitors the best of Singapore's attractions on a short 2-hour Free Singapore City Tour. So I guess it is possible to see the main Singapore sights in just 2 hours.
But I really do recommend you stay for longer. If you can manage to stretch out your layover and give yourself at least 8-10 hours in the city, you can see so much more than you would on an Airport Bus Tour. Here are my tips for Rocking a Layover in Singapore.
Those that do have a few days to spare could grab a few tips from the Suggested 3 Day City Pass Itinerary by City Tours Singapore, or another 3-Day Itinerary, as suggested by Frommers.
Like this post? Pin it for later!
Have you ever been to Singapore?
What others must-see attractions and cool off the beaten path experiences would you add to the list?
Want to stay updated on future adventures and new posts?
Sign up to receive the next edition of Drink Tea and Travel Newsletter straight to your inbox!