This year, we are traveling with a mission and crossing countries off our Before Babies Bucket List. We hope to grow our family in the next few years, so we figured that now is the time to visit destinations that are harder to explore with young children.
*This post may contain affiliate links, as a result, we may receive a small commission (at no extra cost to you) on any bookings/purchases you make through the links in this post. As an Amazon Associate, we earn from qualifying purchases. Read our full disclosure
When we first sat down to plan our 2017 travels, we had dozens of destinations on our list. Hiking, diving, off the beaten path destinations, and other adventures that are just not suitable for kids under 5 years old.
After some back and forth we narrowed down our list to 15 different destinations, scattered across 5 continents.
Luckily, time is on our side. We have the freedom to travel full time and the ability to work on the road to manage expenses in each destination, but there is one problem…
Flights!
Flights almost always make up the biggest chunk of our travel expenses, and while we do try to travel overland wherever possible, there are some flights we just can't avoid.
Traveling Soon?

Here is a list of our favourite travel providers and accessories to help get you ready for your upcoming trip!
When we first added up the cost of all the flights we didn't think we'd be able to make it work, until we remembered about our little stash of Frequent Flyer Points…
Earning Frequent Flyer Points
We first discovered the magical world of Frequent Flyer points while living in Australia. A friend of ours (who happened to work for Virgin Airlines at the time) suggested that we stop paying for things with our debit card and use credit instead.
"We pay our bills and buy everything on credit," she explained. "The points really do add up, and it costs you nothing."
So we took her advice to heart and applied for a Qantas Frequent Flyer points credit card through our bank back in Oz. We didn't have any credit history in Australia, but at the time, we were still working full time and had full-time salaries to able to take advantage of a good offer. A few weeks later we got our first 50,000 bonus and a shiny new card.
We couldn't believe how easy it was to earn our first 50,000 points.
"We just need two more bonuses, and we would have enough for a round the world flight," Max realized after spending some time researching the value of our hard earned points.
Challenge accepted.
From here on out we became obsessed with earning Frequent Flyer Points. We put all of our monthly bills on credit, bought all of our groceries on credit, and even found a 3rd party company that allowed us to pay our rent on credit (this was a major hack).
We also capitalized on the domestic flight points by booking all of our work related flights (and there were a few of those) with Qantas.
We kept a close eye on credit card offers and over the course of the next 2 years applied for 3 more cards (Max got 2 more, but I only qualified for 1).
By the time we left Australia, our Frequent Flyer accounts had well over 160,000 points each, enough to get us each a OneWorld Round The World flight ticket (and then some).
Sounds too easy? It is and it isn't! Check out Nomadic Matt's post on how he earns 1 Million Frequent Flyer Points a Year! Now that's some SERIOUS Travel Hacking!
Redeeming Frequent Flyer Points for a OneWorld RTW Flight
We sat on the points for almost 2 years. We could have spent them on various other flights over the course of these 2 years, but we held on to them knowing that spending them on an RTW flight ticket would give us the biggest bang for our bucks.
This year's Before Babies Bucket List seemed like the perfect fit. On our itinerary were 5 continents: North America, South America, Europe, Asia, and Africa and flights to each one of those destinations would cost anywhere between $500-1000 per person per leg. A RTW Flight would save us thousands of dollars!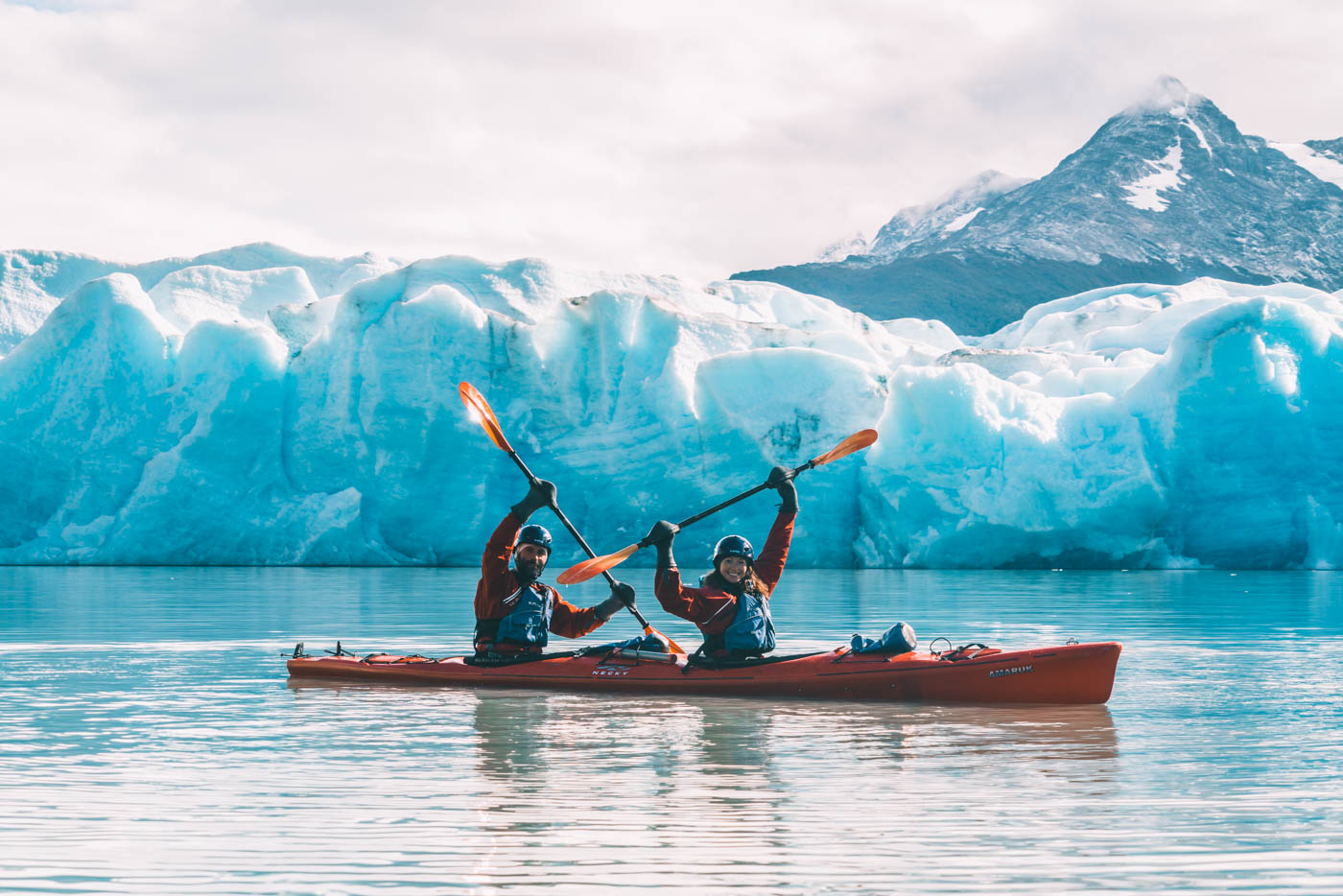 Unfortunately, information on how to go about booking an RTW Flight on Frequent Flyer Points wasn't readily available on OneWorld's website. So we had to scrounge the web to gather the info and spend numerous hours on the phone with Qantas Frequent Flyer staff to put together the following itinerary.
Our RTW Flight Itinerary
Helsinki, Finland to Hong Kong
Hanoi, Vietnam to Beijing, China
Beijing, China to San Jose, Costa Rica
San Jose, Costa Rica to Nairobi, Kenya
Dar Es Salaam, Tanzania to Budapest, Hungary
It's worth noting that we have 2 segments with independent travel:
Hong Kong to Hanoi – during which we traveled to Kuala Lumpur from Hong Kong, then flew over to Danang in Vietnam, and eventually ended up in Hanoi.
Nairobi to Dar Es Salaam – during our time in Africa later this year we plan on making our way from Kenya to Tanzania overland.
Another important thing to note is that our real itinerary actually looks nothing like the route above, as none of our flights are direct. Once we added all of the connections, our itinerary looked more like this:
Total distance: 33,800 miles
Number of stopovers: 5 (connections don't count)
Points redeemed: 150,000 points per person
Total taxes: $585 USD per person
When we finally received our OneWorld RTW Flight itinerary confirmation, we jumped for joy! We felt like we had discovered the most incredible travel hack of all, but the truth…
Travel Hackers do this ALL THE TIME!
…and you can too!
Plan & Book Your Own RTW Flight Itinerary
Step 1: Collect Frequent Flyer Points
Sign up for credit cards with high sign up bonuses
Put all your expenses on your credit cards, but do it smartly. You can use multiple cards for multiple purchases if by doing so you are able to earn more points. If you have a credit card that gives you 2x or 3x the points on groceries, use it on groceries. If another card gives you 3x the points on gas, use it to buy gas. Don't forget your rent, bills, and other monthly expenses!
If you fly often, become loyal to one airline, so you can maximize the points earned on each flight. It may be beneficial to pay a little bit extra for each flight you take, in order to collect more frequent flyer points.
Keep an eye out for any special deals, contests, and other bonus points offers. These usually arrive via newsletters or other Frequent Flyer program communication.
Step 2: Come Up With a Killer Itinerary
As mentioned before, a RTW Flight is the best bang for your frequent flyer bucks. But creating a Rewards Points RTW Flight Itinerary isn't easy. It was time-consuming and, at times, very frustrating, but there were certainly a lot of things we learned along the way.
In order to be considered a OneWorld Reward Flight, your itinerary must meet the following:
The itinerary must have less than 6 stopovers (connections don't count)
Total mileage must be less than 35,000 miles
You must be traveling in one direction without any backtracking flights
You must be traveling within a period of 12 months
First, we suggest figuring out where you want to go and when. Keep in mind that being flexible with dates and destinations can help you significantly reduce the amount of taxes you end up paying for your tickets.
We found flights that can be redeemed for points using the flight search engines on both American Airlines website and Qantas website to look up eligible flights for each leg of our RTW Itinerary. Some flights only showed up on AA site, others, only on Qantas, so it's definitely worth checking both.
Step 3: Test it, Price It, and Rework It
Once you have the first draft, put it through the wringer to see if you can make it even better.
If you can, eliminate flights that go through London and avoid flights operated by British Airways to reduce taxes and fuel surcharges. Airports like Hong Kong, on the other hand, are very cheap. Check this article for more info on cities/countries with the highest fees.
This was the longest and toughest part of our search, as none of our flights were direct, so every new connection, every new alternative route added miles to our mileage count and often sent us way over the 35,000-mile limit (we used Great Circle Mapper to estimate total mileage).
Once we had a working itinerary in place, we wrote down all the flight numbers, their relevant departure, and arrival airport codes, and used ITA Matrix to estimate the taxes for our Itinerary. The taxes for our first itinerary came to over $1,200 each. Confident that we could do better, we analyzed each leg of our RTW Flight Itinerary to figure out what flights had the most in taxes and looked for ways to replace them with cheaper alternatives.
This is a break down of our San Jose to Nairobi flight with the relevant fees and taxes that comprise the price of the ticket. The first line is the actual cost of the ticket (which we are paying with points), the rest is taxes. Analyzing this type of breakdown, helped us narrow in on the most expensive airports and airlines.
Step 4: Call and Book Your RTW Flight
Once we were happy with our itinerary and the estimated taxes, we called Qantas Frequent Flyer customer service desk to try and book our flights.
This is where things got really interesting. It took about 10 calls and many hours on the phone with the support team to finalize our itinerary. Half the time we called, the staff had not heard of a RTW OneWorld Reward Ticket and were very confused about the parameters of such booking, so we'd spent hours on hold waiting for them to get confirmation from their supervisors. Other times, our selected flights would be sold out, and we'd need to go back to the drawing board.
But in the end, we found a route that worked and would cost us only $650 USD each, an amazing deal given the number of flights, layovers, and destination we'll be visiting over the next 6 months.
FLY. ENJOY. REPEAT
We are flying around the world with a number of great airlines and are looking forward to our experience.
There is only one thing we are not looking forward to – overnight flights in Economy. We'll give it a go this time around, but something tells us, that our next RTW Flight itinerary will have us flying business class.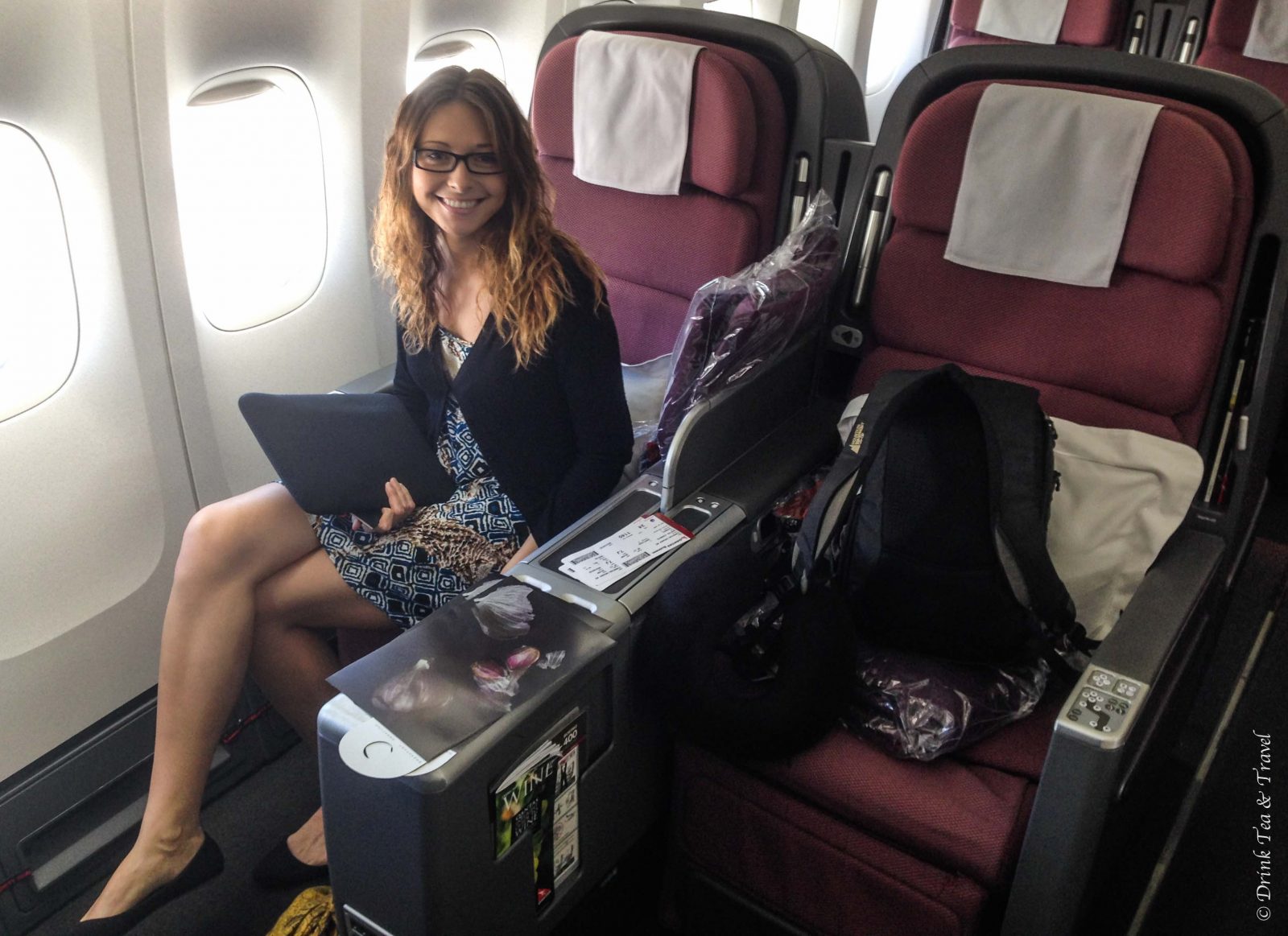 After all, that's only 250,000 OneWorld Frequent Flyer points!
Challenge accepted!