When it comes to romantic experiences, nothing is better than TRAVEL! If you are looking for a way to deepen your relationship, make a commitment to each other to start a travel fund! Whether you are only able to get away for a weekend, or you are lucky enough to be able to score 2-3 weeks off work, this post is a great place to start planning your romantic escape!
*This post may contain affiliate links, as a result, we may receive a small commission (at no extra cost to you) on any bookings/purchases you make through the links in this post. As an Amazon Associate, we earn from qualifying purchases. Read our full disclosure
This list, like many other things we cover on this blog, is a bit unique. You won't find a lot of cliche destinations on our list, but you will find a carefully curated selection based on our personal experiences from all around the world!
ASIA
1. Bali, Indonesia
The island of Bali in Indonesia is one of the more popular romantic destinations on our list. From beautiful beaches to scenic adventures, and idyllic accommodation options, Bali has all the ingredients for a romantic getaway!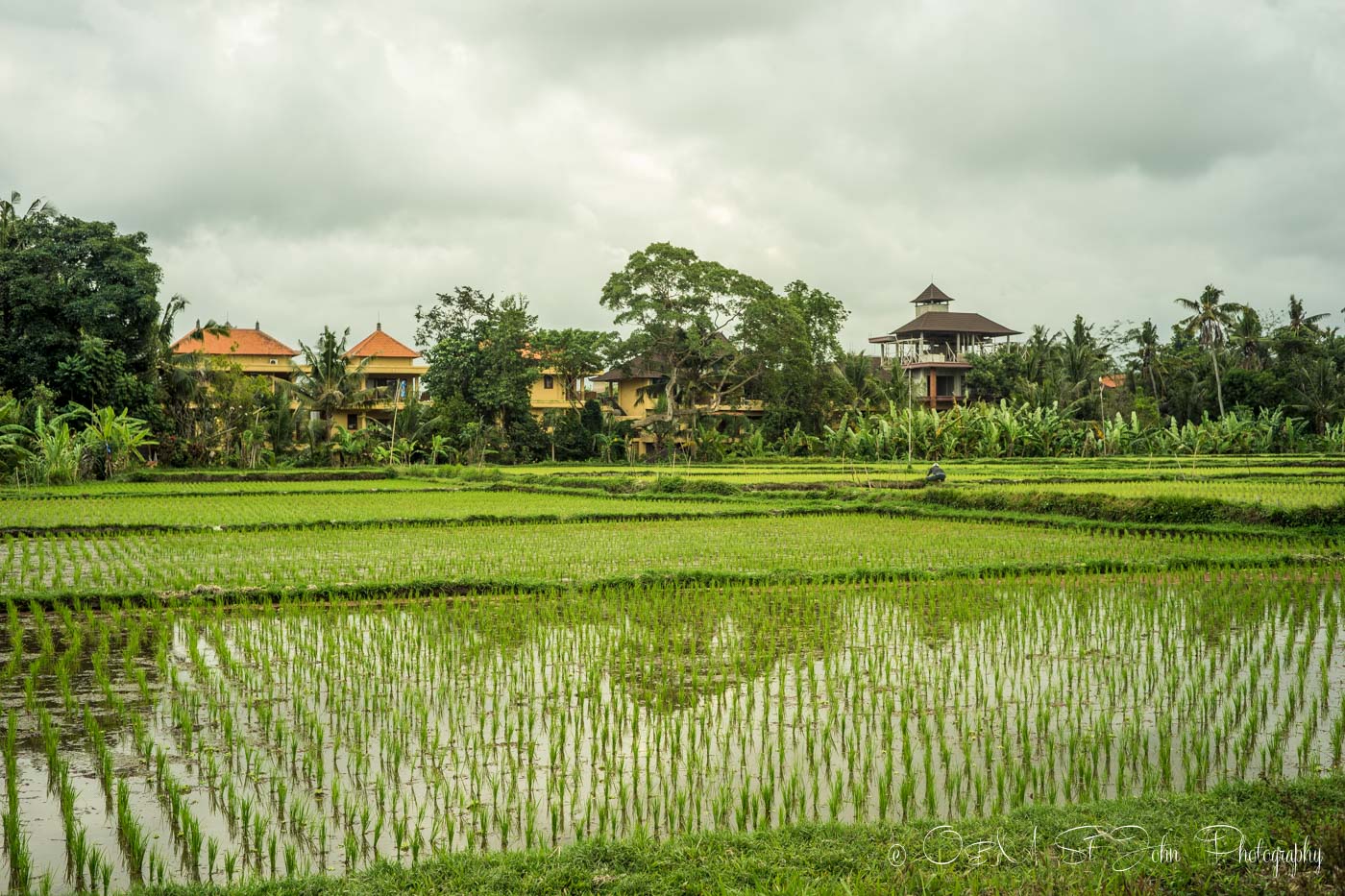 If you are looking for an indulgent escape, consider starting your trip in Ubud, the cultural and spiritual heart of Bali. Here you'll find a wide variety of restaurants and beautiful resorts suitable for any budget! From there how much you explore is up to you. Spend some time being a beach bum in the village of Sanur, go on a sunrise hike to Mt. Batur, escape to the waterfalls, or learn how to dive at one of many scuba diving schools on the island.
Ideal Escape: 2-3 weeks
2. Thailand
Whether it's your first time in Thailand or your fifth, there is never a shortage of romantic experiences to have in Thailand. We fell in love (literally) on a small island of Koh Phi Phi, somewhere between a candlelit meal and a long night of dancing on the beach and will always remember Thailand with fond memories.
Whether you choose to escape to one of Thailand's many islands and enjoy time by the beach or head up to Chiang Mai to take in the cultural side of Thailand in the northern region, you are bound to fall in love with the country and with each other! Here, infinity pools, daily massages, and fantastic food costs a fraction of a price, so it's easy to enjoy a luxury experience for less!
Ideal Escape: Anywhere between 1- 4 weeks
3. Palawan, Philippines
The beautiful setting on this remote island in the Philippines is one of the main reasons why we think Palawan deserves a spot on the list of the most romantic destinations in the world! Its main attraction is the town of El Nido with its breathtaking views of karst mountains rising out of the water, stunning beaches, and a myriad of adventurous experiences for those looking for a little bit extra in their romantic getaway!
In our opinion, one of the most romantic things you can do in Palawan is to rent a boat and go island-hopping in search of our own private beach escape!
Ideal Escape: 1-2 weeks
AUSTRALIA
4. Byron Bay, New South Wales
Maybe we are biased because Byron Bay holds so many wonderful memories for us, but we couldn't leave this hippy laid back town off this list! Byron Bay was the destination we chose for our first romantic getaway together back in 2010, and one we came back to again and again when we lived in Australia between 2013-2015.
There is no shortage of fun romantic things to do in Byron. Check out the beach, try sea kayaking with dolphins, hot air ballooning, or end the day with a romantic sunset cruise. There are lots of great restaurants and accommodation options, but no matter when you choose to visit Byron, be sure to book your stay well in advance!
Ideal Escape: 3 days – 1 week
5. Hunter Valley, New South Wales
This is another one of our Aussie favourites! What could be more romantic than wine, cheese, and chocolate, right? Pretty much nothing! But escaping to the Hunter Valley is about more than just drinking wine. It's a chance to get out of the city, to explore the Australian countryside, to relax, unwind, and take in the beautiful surroundings!
Unlike some other wine regions around the world, Hunter Valley is not pretentious, it's not assuming, and it certainly is full of the most helpful and kind people. Expect great service, good food, excellent wine, and romance all around. Did we mention that one of the towns in Hunter Valley is called Lovedale?
Ideal Escape: 3 days – 1 week
EUROPE
6. Dalmatian Coast, Croatia
Croatia won us over in more ways than one! If you are looking for a romantic destination in Europe, Croatia has got to be at the top of your list. It is jaw-droppingly beautiful, it's easy to navigate (did you know that English is widely spoken in Croatia?), and it's much cheaper than many classic romantic destinations in Western Europe.
Choose to spend your time exploring Diocletian Palace in Split, strolling along the cobblestone streets of the town of Hvar, getting lost in the Medieval town of Dubrovnik, or relaxing on the beautiful Zlatni Rat beach while enjoying the Adriatic Sea on the island of Brac.
Accommodation is affordable, gourmet meals are plentiful, and the surroundings make it feel like the most intimate beautiful place on earth!
Ideal Escape: 1-2 weeks
7. Greek Islands
Go beyond a cliche trip to Santorini and experience the romance in one of the many other Greek islands in the Mediterranean. Choose between the quiet volcanic island of Milos, a beachy escape in Kos, postcard-perfect Paros, or the historical Rhodes, to name just a few. The lesser-known the island, the most authentic your experience will be, so don't be afraid to venture away from the tourist trail.

Great food, cheap prices and lots of opportunities to explore will satisfy those that just can't sit still!
Ideal Escape: 1-2 weeks
8. Prague, Czech Republic
Old cobblestone streets, walled courtyards, unique medieval architecture, beautiful cathedrals and countless churches place Prague on our list of Europe's most romantic destinations.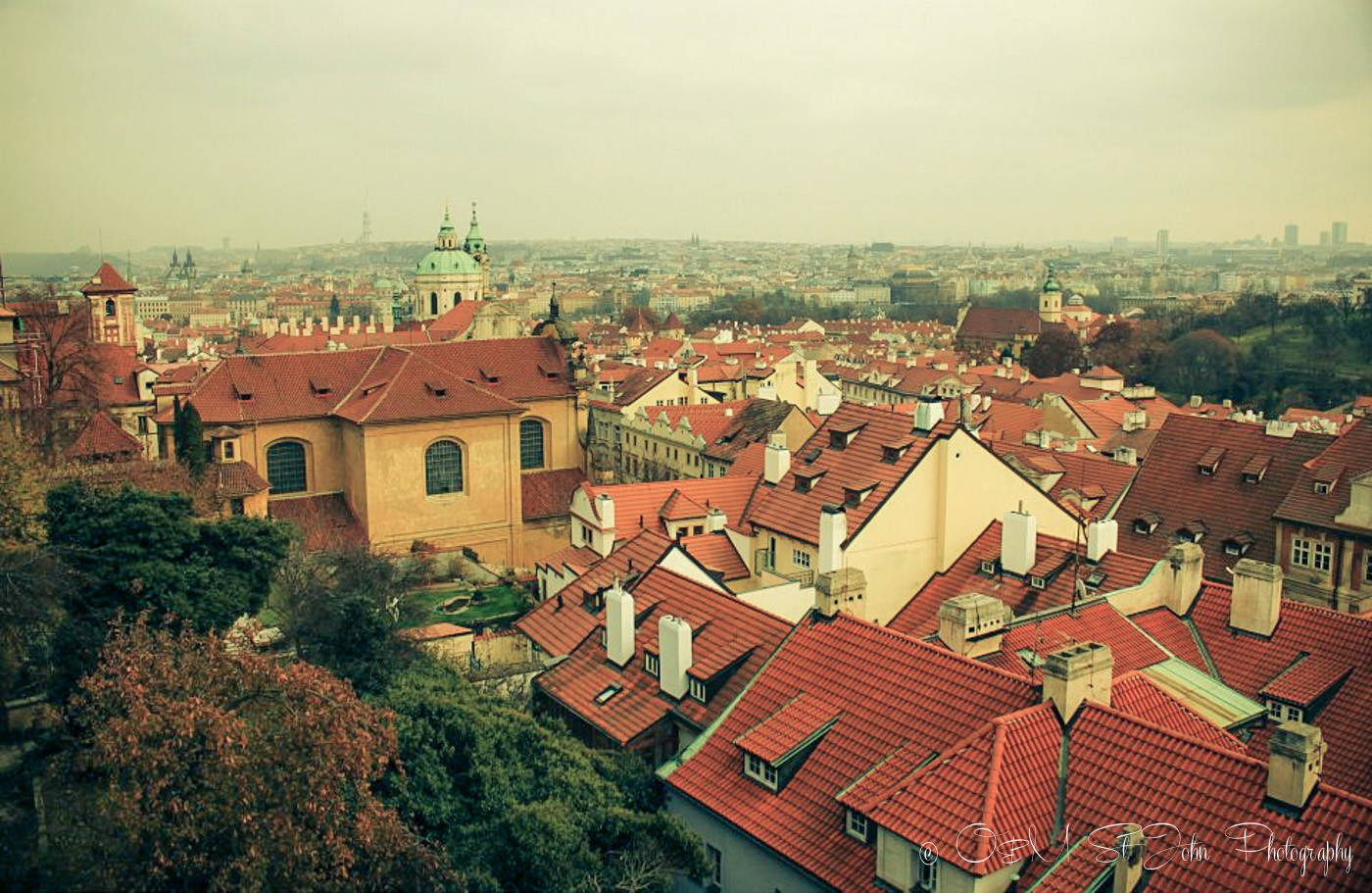 For that extra little bit of romance, we recommend visiting in the winter, when the weather calls for a cup of mulled wine and a cozy blanket.
Ideal Escape: 3 days – 1 week
AFRICA
9. Chefchaouen, Morocco
The blue city of Chefchaouen is Morocco's best-kept secret and in our opinion the most romantic destinations in the country (sorry, Marrakesh). Its labyrinthine medina awash in 50 shades of blue makes for a picture perfect setting for your romantic getaway.
Spend your time wandering the cobblestone streets, indulging in tagines and other culinary delights, visit a hammam spa, or simply enjoy each others company in a traditional cafe with a cup of Moroccan Mint Tea.
Ideal Escape: 3 days – 1 week
CENTRAL AMERICA
10. Yucatan Peninsula, Mexico
Romantic getaways in Mexico should not be contained within the walls of all-inclusive resorts! The beautiful Yucatan Peninsula between the Gulf of Mexico and the Caribbean is a destination perfect for those who like their romance with a side of adventure!
Here you have a chance to visit ancient Mayan ruins, swim in secluded sinkholes, known locally as cenotes, or explore the region's national parks that serve as home to flamingos, herons, and pelicans.
Ideal Escape: 1-2 weeks
11. Arenal, Costa Rica
Choosing only one destination in Costa Rica to add to this list was tough because you really don't have to look hard to find a romantic spot in this beautiful country. But the region surrounding Arenal Volcano is one of our personal favourites.
The scenery created by the perfectly cone-shaped Arenal Volcano is one of the biggest draws of this region and it is what makes a stay in Arenal that much more special. The area is home to some amazing resorts, hidden waterfalls, great hikes, and thanks to the geothermal activity beneath the volcano, it's also rich with hot springs. If you can afford to splurge, stay at the Tabacon Resort & Spa, the first and most upscale hot spring resort in Arenal and indulge in ultimate luxury with your loved one. Check out the best times to visit Costa Rica and get ready for some hot as lava loving!
Ideal Escape: 5 – 7 days
SOUTH AMERICA
12. Cartagena, Colombia
The walled colonial city of Cartagena radiates with romance and oozes with Latin flavour. Colourful streets are a joy to explore during the day and there is also a beach nearby.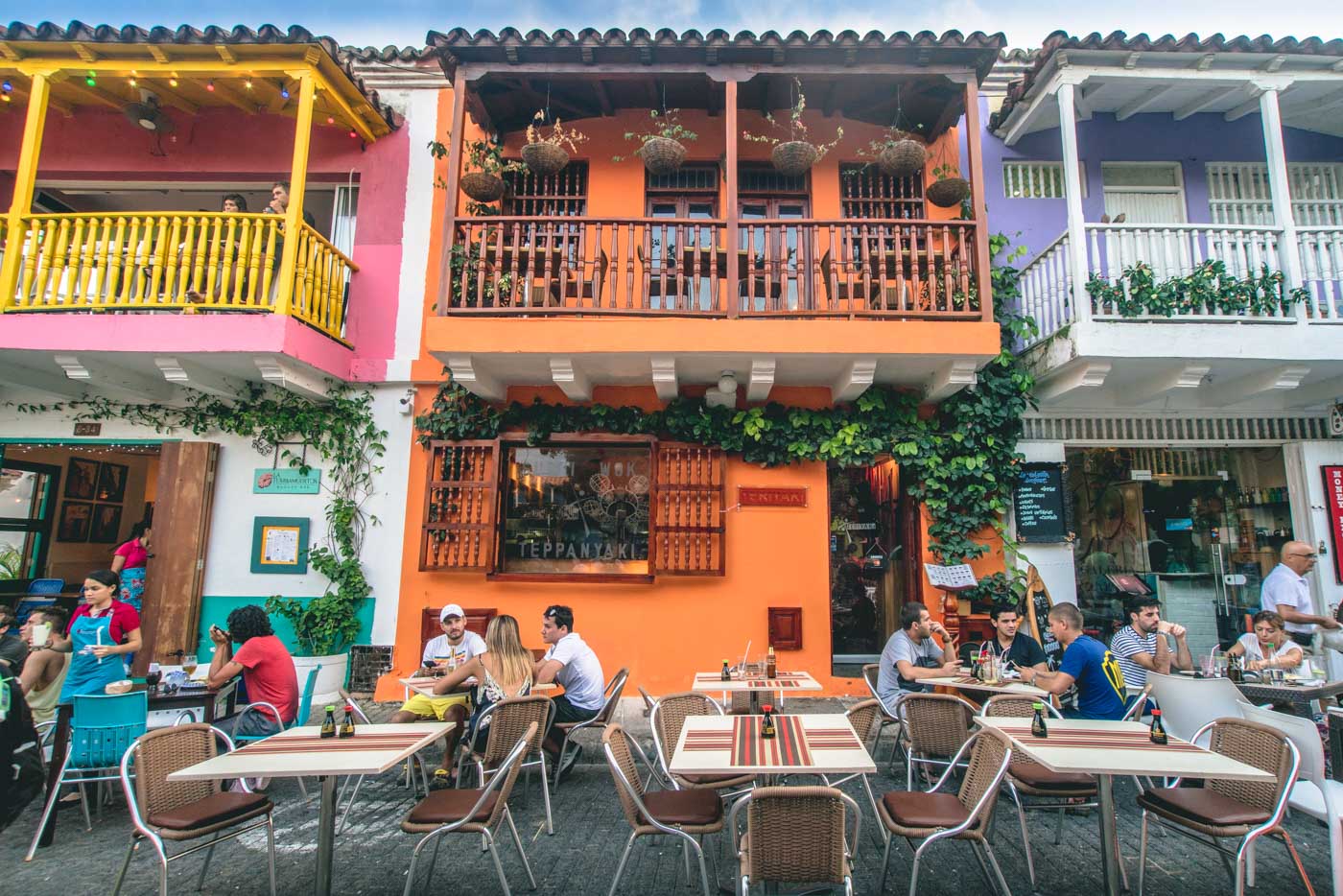 Take a salsa class, enjoy a meal and a few cocktails at one of Cartagena's many restaurants, and finish your day off at one of the many romantic hotels in town.
Ideal Escape: 5 -7 days
13. Fernando de Noronha, Brazil
This island off the Northeast coast of Brazil is one of the most exclusive destinations in the world. Only 400 visitors are allowed to be on the island at once, so you can enjoy the dramatic scenery, beautiful beaches, volcanic peaks, brilliant and uncrowded beaches without the fear of crowds no matter what time of the year you choose to visit.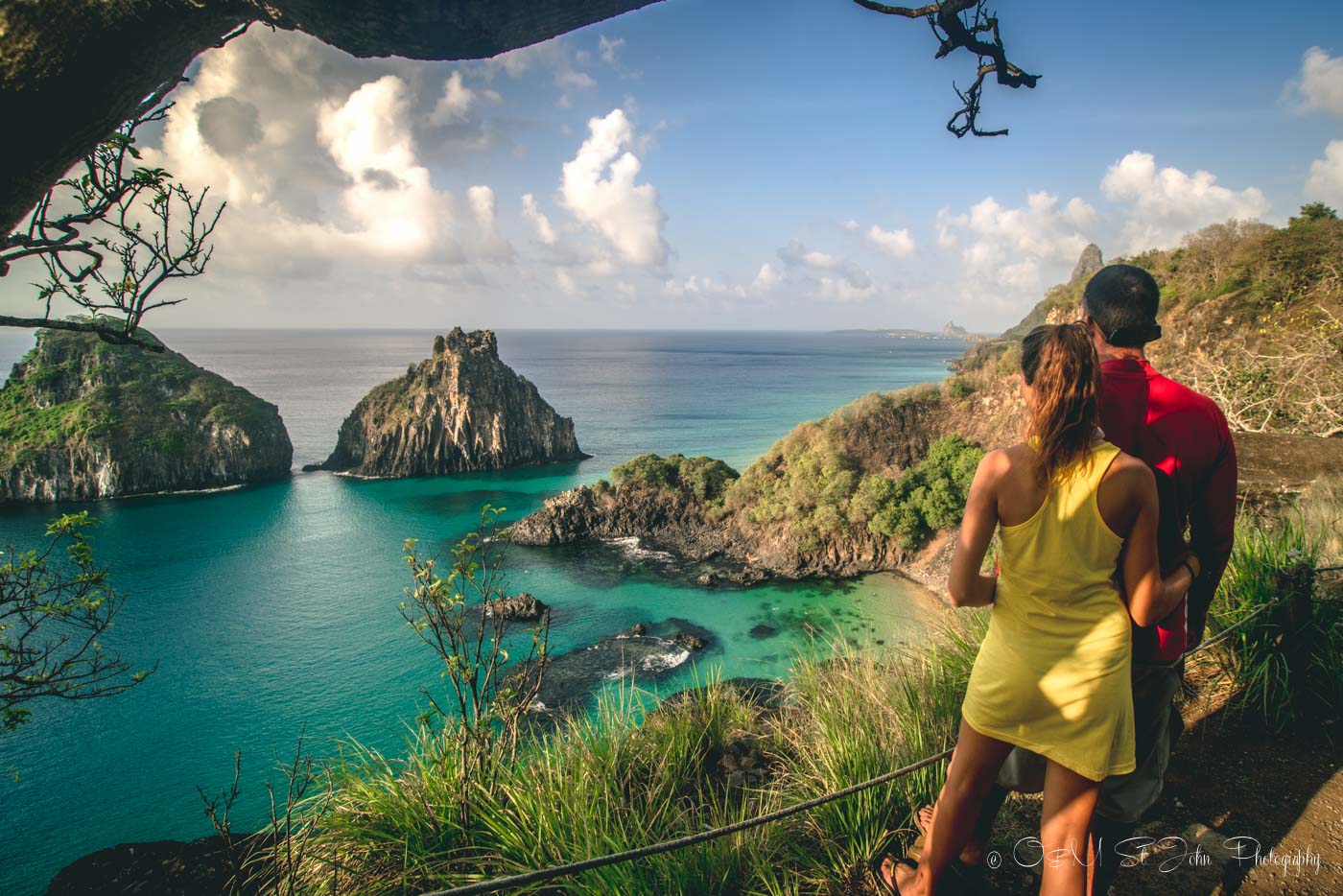 There are no luxury, full-service resorts on the island, but there are a number of great family run pousadas that will do whatever they can to add romance to your stay on the island. Book early, the nicest options go fast!
Ideal Escape: 5-7 days
14. Colorado, USA
Some say it's not a romantic getaway without a beach, but winter bunnies and outdoor enthusiasts will agree that sometimes adventure is the best recipe for romance! And Colorado is an awesome destination for exactly that!
From scenic drives to incredible hikes, historic towns, and romantic ski chalets, Colorado has it all. Feeling adventurous and want to experience it all? Rent a campervan and follow this itinerary for the ultimate Colorado road trip adventure!
Which one of our favourite romantic destinations would you like to explore with your significant other?