*This post may contain affiliate links, as a result, we may receive a small commission (at no extra cost to you) on any bookings/purchases you make through the links in this post. As an Amazon Associate, I earn from qualifying purchases. Read our full disclosure.
Wow! Where did this month go? It feels like it was just yesterday that we were wrapping up the month of August and sharing the highlights of our adventures in S.E.A. and now it's October and we are 15,000 kms away writing this update on a flight to Morocco. So , here is what we got up to in Septemeber
Planning a Trip in the time of COVID?

Keep in mind that information found in this article may have been impacted by travel restrictions and other closures. Double check opening hours, tour providers and hotel status before you go. And don't leave your home without travel insurance! If you are looking for an insurance provider that covers COVID-19, we recommend SafetyWing. Get Medical and Travel Insurance starting at just $40/month and you can sign up even if your trip has already started!
Countries Visited:
Max: Malaysia, Australia, Indonesia, Myanmar, Thailand, Sweden, Ukraine
Oksana: Malaysia, Myanmar, Thailand, Ukraine
September was filled with adventures and new experiences. We started off the month in Sabah, Malaysian Borneo diving in Sipadan, exploring the up-and-coming city of Kota Kinabalu, and coming face to face with wildlife in the Lower Kota Kinabatangan region.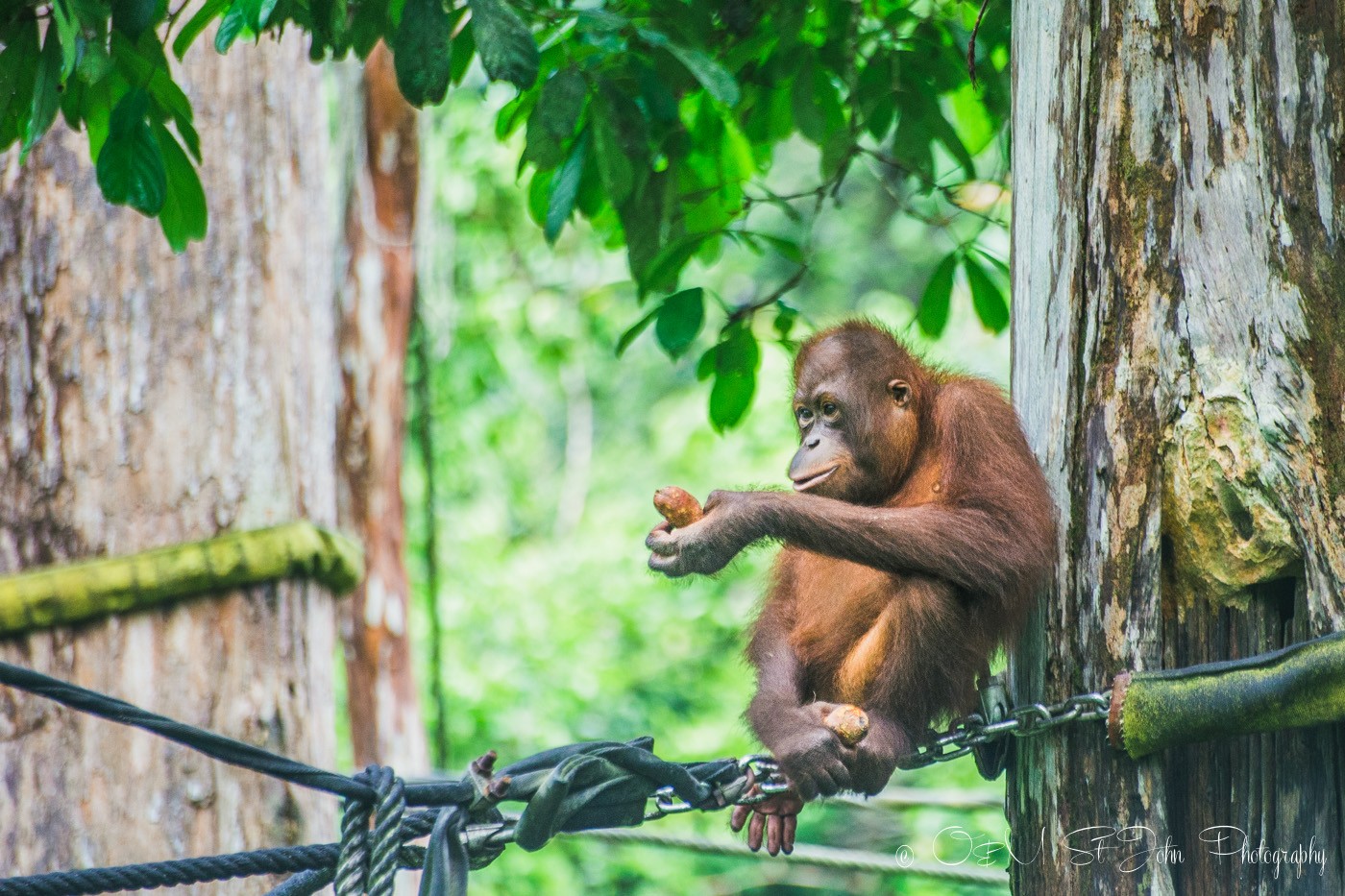 From Malaysia we made our way to Myanmar, a country we'd been looking forward to the most in our travels through S.E.A. If you subscribe to our newsletter, you would have already heard our first impressions of the country: it's unspoilt, it's raw, it's real, yet it offers just enough infrastructure and comfort for the adventurous traveler. Now is the perfect time to visit Myanmar, and while we only scrapped the surface with our visit to the top attractions in Myanmar, it sure was a trip to remember.
After saying good-bye to Myanmar, we wrapped up the month with a visit to Ukraine via an overnight stop in Bangkok and Stockholm to visit family and attend my cousin's wedding in Khmelnitsky. (PS. In case you haven't noticed, we love layover stops in random cities)
Earlier this month, Max also took a quick trip back to Australia to attend his Australian citizenship ceremony. That's right, after more than 5 years in Australia, Max has now earned the right for an Australian citizenship. Just another passport to add to our collection!
Cities/Towns Visited
Kota Kinabalu, Kota Belud, Sandakan and Sukau in Sabah, Malaysia, Yangon, Inle Lake, Bagan, Mandalay and Hsipaw in Myanmar, Bangkok (Thailand), Stockholm (Sweden), Kiev and Khmelnitsky in Ukraine.
Distance Traveled
:
Oksana – 17, 295kms
Max – 31,103kms
Modes of Transportation
9 planes, 3 overnight buses, 3 trains, 3 tuk-tuks, multiple taxis and mini buses, 2 e-bikes, and a whole lot of walking!
Photos Taken
We have snapped 8,700 photos this month! We are posting the best of them as we go along, so be sure to follow us on Instagram and Facebook for the latest snaps from the road.
Money Spent
After going way over budget in the first month of the trip, we knew we had to scale back and luckily our travel itinerary for September allowed us to do just that.
We spent $1,500 total in the month of September, which equates to only $25 a day with roughly 20% spent on accommodation, 20% on transport, 20% on food and drinks, 30% on activities,  and 10% on shopping.
Our trip to Sabah, Malaysia was sponsored by the Sabah Tourism Board, so other than a few hundred dollars for meals, the rest of our expenses were covered.
Traveling in Myanmar proved to be incredibly cheap. We managed to spend only USD $750 in 13 days between both of us, coming in at USD $58/day, slightly lower than our budget of USD $70/day ($50 AUD/person/day)
Visiting Ukraine also helped offset our expenses in August, since our accommodation and most meals were also free.
Travel Highlights
It was a month full of amazing travel highlights, so picking just one is tough. We loved coming face to face with Orang Utans and spotting proboscis monkeys in the wild in Sabah, seeing beautiful sunsets and sunrises over thousand-year-old temples in Bagan, and sailing down through remote villages in Inle Lake. And of course, we'll be forever grateful for the opportunity to be a part of my cousin's traditional Ukrainian wedding in Khmelnitskiy.
But we both agreed that our favourite travel experience for the month of September is the trek to remote hill tribe villages in Myanmar. It was a tough 3 day 2-night trek that took us on a 45km loop through the traditional Shan/Palaung villages in Northern Myanmar, allowing us to see Myanmar's beautiful countryside, stay with locals in their humble homes, and even take part in a traditional Monk Harvest Festival that occurs only twice a year.
…and Lowlights
This month's worst travel experience stems from yet another flight delay on Max's trip down to Australia. What was meant to be a 36 hour trip to Brisbane to attend his Australian citizenship ceremony, ended up being a 5 day adventure (and not the good kind) cause by a cancelled flight that forced Max to miss some amazing experiences in Sabah, Malaysia. Needless to say, we weren't overly happy with that. 
Favourite Eats
Our favourite meal for the month of September was from a lovely restaurant called Sin Yaw Restaurant in Nyaungshwe, Inle Lake. We stumbled upon it by pure chance and were rewarded by the most amazing meal consisting of a tea leaf salad, traditional Shan noodles, and mint and ginger tea.
While both the Shan noodles and the tea leaf salad were popular items on menus all across Myanmar, our meal from Sin Yaw Restaurant was by far the best of them all!
Favourite Accommodation
September was a great month for accommodation for us. We stayed in some amazing hotels, courtesy of Sabah Tourism Board in Sabah, including the Sutera Harbour Resort and the Shangri-La's Tanjung Aru Resort and Spa in Kota Kinabalu, the Four Points by Sheraton in Sandakan, and a great off-the-grid beachside resort called Manana Borneo Resort off the coast of Kota Belud
But we both agreed that the winner of this months favourite accommodation was Ånedin Hostel, a unique hotel located on board of the traditional liner Birger Jarl docked on Stadsgårdskajen, Slussen. It was the perfect accommodation for our 1-night stay in Stockholm, offering a simple cozy room with one of the best breakfast buffet we've had on our travels so far.
Next Month
October is yet another exciting month of travels for us. We are starting it off with 2 weeks in Morocco, followed by 2 weeks in Romania and then onwards to Fort Lauderdale, Florida for our first TBEX Blogging Conference.
Perhaps, we'll meet some of your there? Drop us a note or leave a comment below if you are also planning to attend TBEX North America. We'd love to say hello and meet some of our followers!
As always, you can stay updated on our adventures in real time by following us on Facebook and Instagram and signing up for our Newsletter for more of our stories from the road.