*This post may contain affiliate links, as a result, we may receive a small commission (at no extra cost to you) on any bookings/purchases you make through the links in this post. As an Amazon Associate, I earn from qualifying purchases. Read our full disclosure.
Travel can have an incredible impact on our lives, but in order to experience these profound effects, you have to let go and allow yourself to step outside of your comfort zone.
Planning a Trip in the time of COVID?

Keep in mind that information found in this article may have been impacted by travel restrictions and other closures. Double check opening hours, tour providers and hotel status before you go. And don't leave your home without travel insurance! If you are looking for an insurance provider that covers COVID-19, we recommend SafetyWing. Get Medical and Travel Insurance starting at just $40/month and you can sign up even if your trip has already started!
Let go of the limits.
Let go of the rules.
Let go of your expectations…
Allow yourself to wander, to play, and to soak in everything a destination has to offer.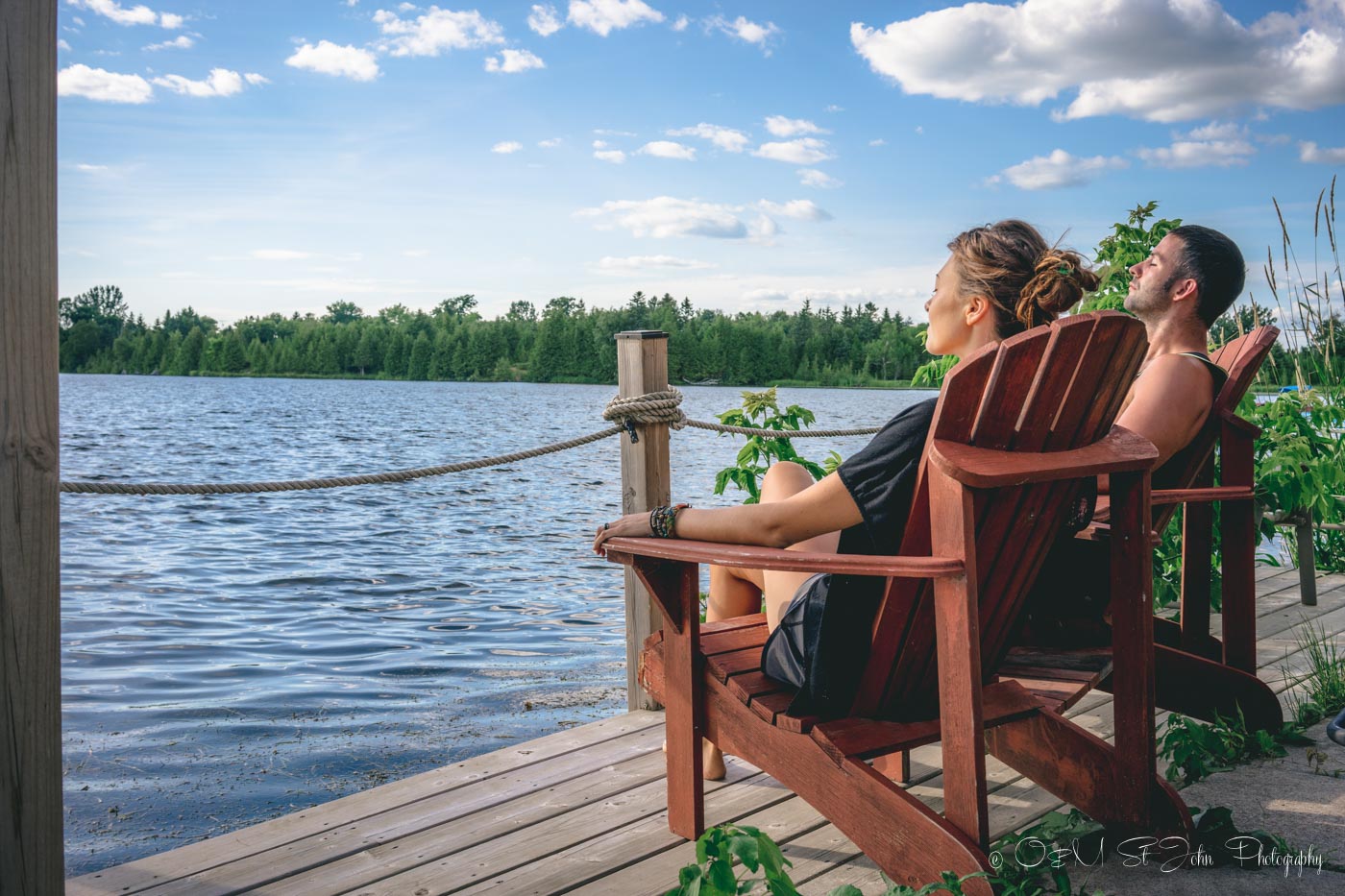 If you are thinking that this experience can only be possible in a foreign land, far away from home, we are going to prove you wrong. Because the truth is, these opportunities can easily be found in our own backyards.
For our Canadian friends, these opportunities exist in none other but the province of Québec.
We'll be honest, we haven't been to Québec in years, but long before we traveled the world, Québec used to be a destination we loved visiting, be it with friends or family. And while our visits were mostly centered around Montreal and its surroundings, we know that Québec has a lot more to offer to those looking for an opportunity to let go and fully experience.
Experience Nature
What's unique about Québec is that it offers the ability to step outside of the city and relax in remote areas of the province.
Accommodations are abound, from eco-lodges to full-service spas, from rustic cottages to campgrounds. Outdoor enthusiasts will enjoy the abundance of activities – ziplining, kayaking, hiking and more – within its 27 National Parks.
A highlight of Québec is the St. Lawrence River – a 1,197 km long grand river that leads into the Great Lakes. Here travelers can sail along the currents and even spot belugas, seals, dolphins and humpback whales. Québec will surely bring out the nature-lover in all of us.
Experience the People
The indigenous people of Canada are proud of their heritage and love to share their traditions with others. 11 distinct tribes can help travelers can learn about the art, culture, and history that make Canada what it is today.
Experience Culture
Get lost through the cobblestone streets of Québec City; stop at a quaint café for a cup of coffee; stroll through an art exhibit at a museum or marvel in the impressive street art.
Attend a music festival or visit a historic site with over 400 years of history. Québec has so much to offer for those looking for a culturally rich experience, in ways of music, art, fashion, film and more.
But don't rely just on our opinion, have a look for yourself!
This three-minute video, presented by QuébecOriginal, captured what happens when five connected influencers committed to letting go and to fully give into their experience in Québec.
Doesn't that just make you want to hop on the next plane to Québec? We are looking at flights already!
So, come, join us, and explore Québec! C'est magnifique!
Disclaimer: This is a sponsored conversation written by me on behalf of Québec Original . The opinions and text are all mine.