A visit to Kosi Bay in iSimangaliso Wetland Park is not on every South Africa itinerary, but once we learned about this hidden gem, we were keen to get off the beaten path and explore.
*This post may contain affiliate links, as a result, we may receive a small commission (at no extra cost to you) on any bookings/purchases you make through the links in this post. As an Amazon Associate, we earn from qualifying purchases. Read our full disclosure
Accommodation in Kosi Bay is limited, but we were happy to have found a perfect base for exploring the region in Kosi Forest Lodge, an Isibindi Africa Lodge with a focus on sustainability and Fair Trade tourism practices.
About the Lodge
Settled in the iSimangaliso Wetland Park, South Africa's first World Heritage Site, the Kosi Forest Lodge is an intimate accommodation that blends in perfectly with its surroundings.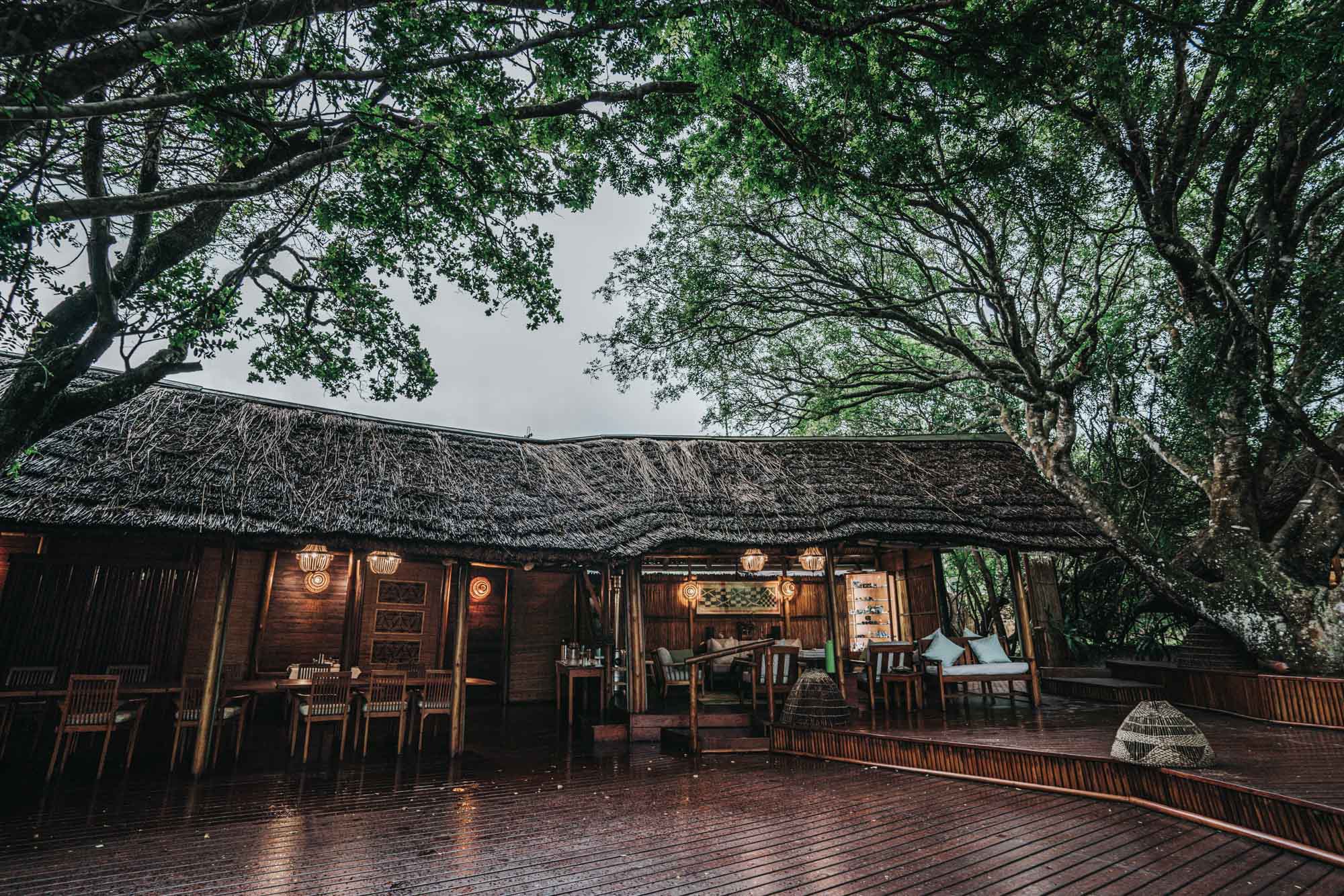 Traveling Soon?

Here is a list of our favourite travel providers and accessories to help get you ready for your upcoming trip!
It has 8 thatched, tent-style rooms that fit into the pristine indigenous sand forest environment. There is limited electricity at Kosi Forest Lodge and candlelight gives the lodge a warm, romantic ambience, which we particularly enjoyed during our stay.
The lodge helps you appreciate the nature that surrounds it, with open-air bathrooms and meals served outside. We found it to be a perfect Kosi Bay accommodation.
The Rooms
Made of thatch, tarpaulin, and wood, the Kosi Forest Lodge's rooms are reminiscent of a forest hut. They are cozy and comfortable with private decks that overlook the forest. Each room features a spectacular en suite bathroom, with open-air showers and a view of the sky.
You can choose from Double or Twin Room, but if you like having a bit more space, the two Family Rooms have two rooms each and are ideal for a family or a group of friends traveling together.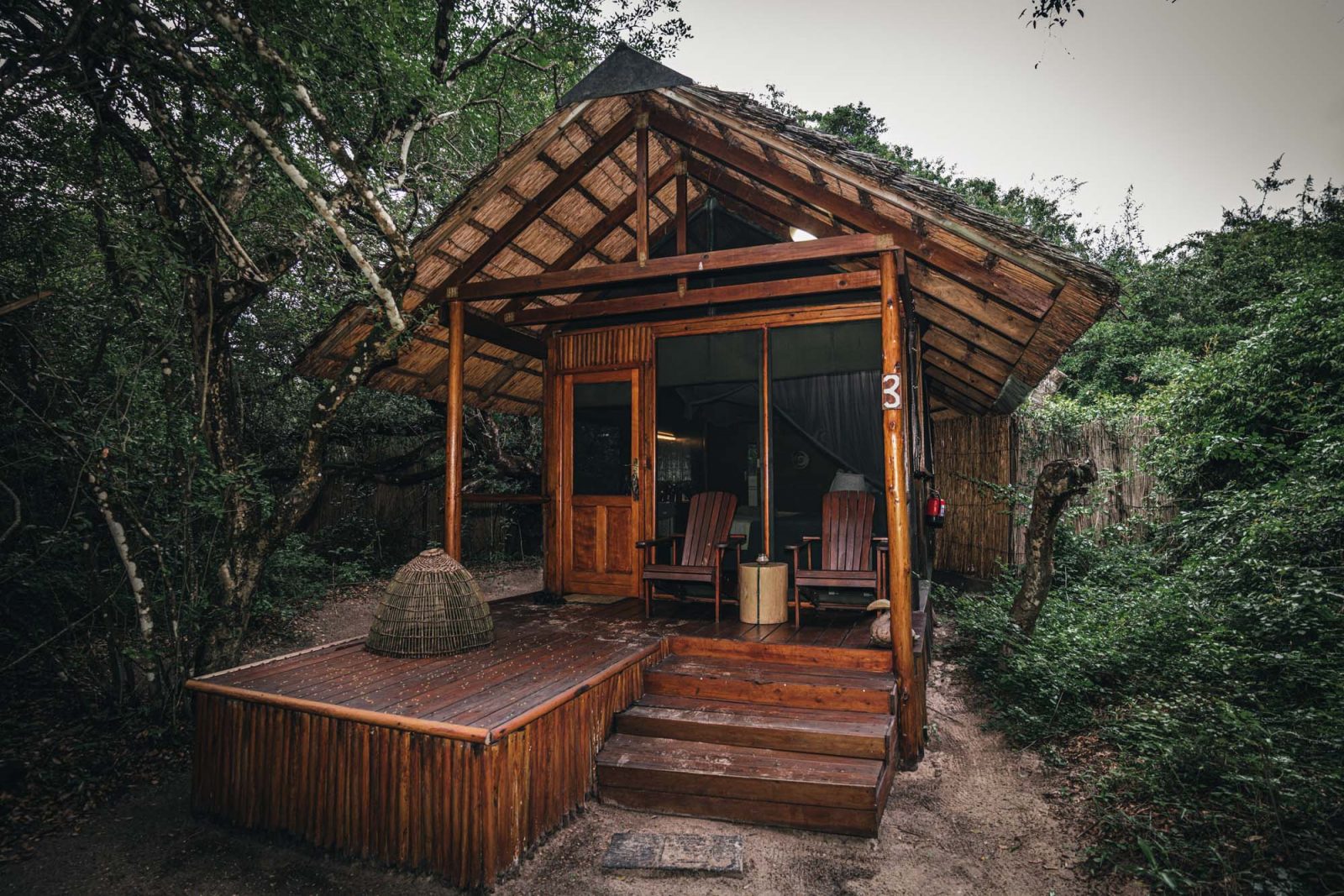 Food & Drink
Meals at the Kosi Forest Lodge were simple but tasty, served in the main dining area, where tea, coffee, and biscuits are available throughout the day. Their local chef does a nice job catering to dietary restrictions and allergies.
There's also a well-stocked bar, where you can find most of your favourite drinks to sit back and relax with.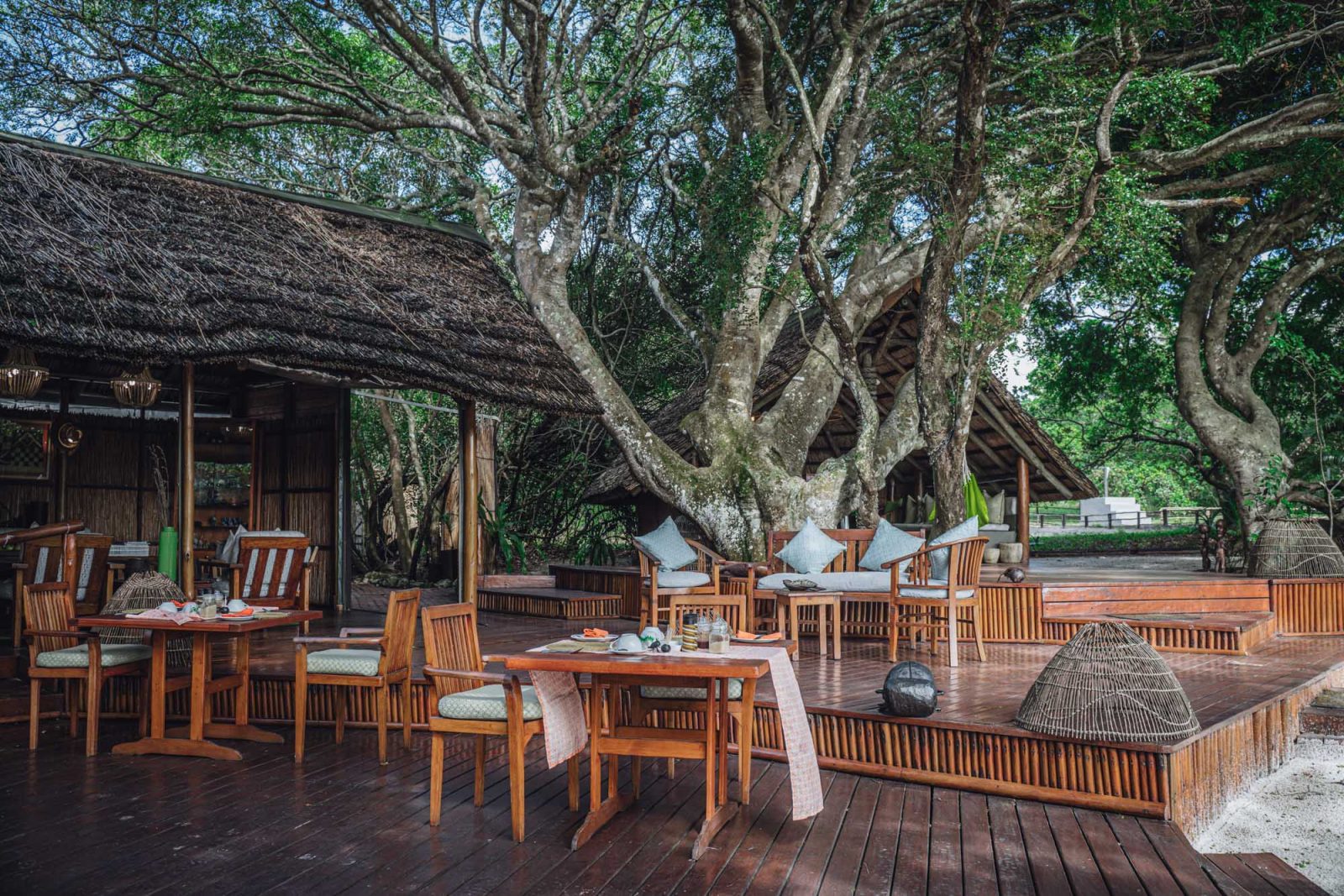 Activities
There are a number of ways you can fill your day at the Kosi Forest Lodge, South Africa, whether you're looking for excitement or relaxation.
The guided walk through the Raffia Palm Forest is calming and scenic, whether you're going in the early morning or the late afternoon.
If you're interested in birdwatching, Kosi Bay is one of the best bases for bird lovers in the country. There are experienced guides at the lodge, eager to fill you in on the best secrets to spotting even the rarest birds in the area.
From December to January, you can go turtle-tracking at night. The roads to get there are rough, but the chance to see turtles lay eggs is worth the trip!
We particularly enjoyed the guided lake tour, it taught us a lot about the local communities, including the unique fish traps, known as kraals, that are scattered around Kosi Bay.
If you would prefer a relaxed day on the water, then snorkelling, fishing, and canoeing are all options on the Kosi River and in Kosi Bay Mouth. A day trip to this area is definitely worth it!
Sustainability
As a part of the Isibindi Africa Lodges, Kosi Forest Lodge works on making a positive impact on the community that surrounds it. Its foundation supports local clinics and schools, as well as conservation and anti-poaching programs.
Electricity at Kosi Forest Lodge is generated with solar power, taking advantage of the weather of Kosi Bay, South Africa.
The use of plastic has been severely limited, with single-use plastics being completely removed. Food is sustainably sourced and harvested, and conservation is always one of the top priorities, whether it's in the form of children's educational programs, anti-poaching programs, or turtle conservation programs.
The Bottom Line
If you plan on visiting South Africa, a visit to iSimangaliso Wetland Park is worth adding to your itinerary. A stay at the Kosi Forest Lodge is the perfect way to really enjoy the surroundings of this part of the park.
Whether you're walking through the palm trees, boating on a lake, or walking along Kosi Bay beach, you are bound to enjoy the activities and have a relaxing stay.
Disclaimer: Our stay at Kosi Forest Lodge was provided courtesy of Isibindi Africa Lodges, but as always all opinions expressed in this article are our own.