*This post may contain affiliate links, as a result, we may receive a small commission (at no extra cost to you) on any bookings/purchases you make through the links in this post. As an Amazon Associate, I earn from qualifying purchases. Read our full disclosure.
One of my favourite things about travel is that irreplaceable feeling of arriving in a new country, from that first breath of air as I step off the plane, up until the arrival to my first destination. It's that hour, spent starring out the window of a taxi/bus/train/etc, watching the unknown and the unfamiliar that often forms my most pure and authentic first impression of each country I visit. Arriving in India is an experience I'll never forget. Looking out the window, I was fascinated by the brightly coloured saris as they quickly moved in the sea of rickshaws, bicycles, trucks and cars. The dust and exhaust fumes rose up in the air, mixing with a faint smell of incenses and a rather overpowering stench of cow dung. This, of course, was accompanied by the sounds of non-stop honking and high pitched shrieking heard from the shop down the street….
Welcome to India! A country known for its assault on the senses that can inspire and astonish, whose 1.2 billion people and the resulting lack of peace and quiet can exhaust and overwhelm even a seasoned traveler. I have a love hate relationship with India. I find it fascinating, mind boggling, depressing, inspiring, beautiful, crowded, polluted, spiritual, frustrating, visual, and so much more, all at once! I've now traveled to India twice and every time I find myself leaving the country wanting more, while simultaneously feeling relieved that its time to depart. I'm often asked, "So what is it really like in India?", or "Why did you choose to go to India?" and most importantly "SHOULD I GO TO INDIA?"
It's time to tell the truth… and nothing but the truth. In this 3 PART INDIA TRAVEL SERIES, I'll be going over THE GOOD, THE BAD and THE DOWNRIGHT BIZARRE experiences to give you the information you need to decide whether India is a destination you'd like to add to your bucket list!
So let's start with the good….
TOP REASONS TO VISIT INDIA
India Gives You Perspective
If you are not afraid to let yourself explore, observe, learn, and understand, your trip to India will give you an immense perspective on your life back home. Some call it a culture shock, some describe it as an "enlightening experience", I call it reality. Life in developed countries is actually quite similar, regardless of what country you are visiting. In India you'll be confronted with the harsh challenges facing the 60% of the population that still live on less than $2 a day. You'll see malnourished children begging on the streets, you'll see houses that look like they are about to fall apart, and rickshaws packed to the rim with people. The longer you stay the more you'll see. It's eye opening and you will remember and hopefully appreciate this new perspective for the rest of your life.
India Has Magnificent Architecture
India's architecture has evolved over time by the emergence and fall of great empires and dynasties. From the historical Taj Mahal, dating back to the 17th century, with its Islamic and Persian influences, to the Indi-Saracenic style of the Palace of Mysore, which blends Hindu, Muslim, Rajput, and Gothic styles of architecture, to the Hindu Temples like the Dharmaraya Swamy Temple in Bangalore or the Lingaraja Temple in Orissa, to the spectacular ancient Indian art in the Mamallapuram carved into the rock.
Whether you love architectural sights or you can't tell a temple from a church, it doesn't matter. If you are willing to listen and learn about the stories and cultural significance of each sight, the Indian architecture will leave you enriched with knowledge and intrigued by its uniqueness.
Rock cut ancient architecture in the Mamallapuram, Tamil Nadu, India
Taj Mahal, Arga, Uttar Pradesh, India
Mysore Palace, Mysore, India
India is a Feast for Food Lovers
There are so many regional varieties of cuisines in India that it is hard to define what constitutes Indian cuisine. During your travels you will come across hundreds of different dishes throughout the country. The diversity in soil, climate, spices, herbs, fruits and vegetables, and the religious and cultural influences, all play a significant role in shaping the cuisine of a particular region. Rice, whole wheat flour, and a variety of lentils are the staple items in many Indian dishes, but it's the all-consuming ensembles of spices including chilli pepper, cardamom, ginger, coriander, garlic, saffron, and nutmeg, that take over your pallet and surprise you taste buds, making every bite an adventurous affair.
Rice and curry in an Indian restaurant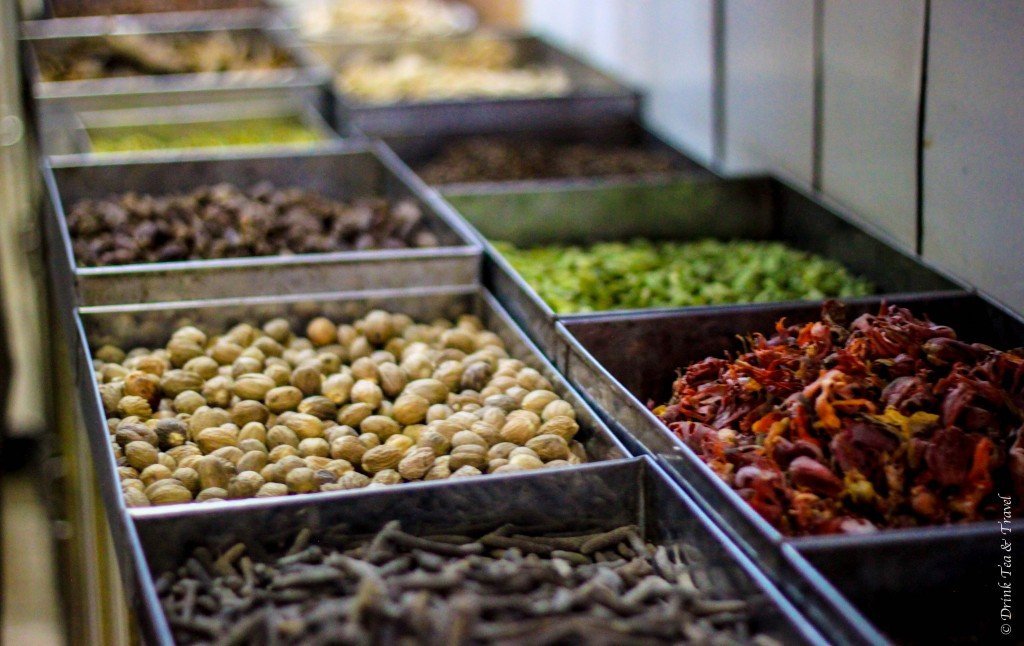 A selection of nuts and spices in an Indian shop
Seafood curry in a restaurant in Mahabalipuram, Tamil Nadu, India
Grilled fish and calamari in India
India Has Some Of the Best Shopping
No, I'm not talking about brand spanking new massive shopping malls that have started to pop up all around the country, I'm talking about local markets filled with stalls of exquisite and hand made and incredibly well priced items. India is famous for it's cotton and silk clothing, and it's bed and kitchen textiles. Often these textiles are beautifully hand embroidered with traditional patterns, religious insignia, or cultural connotations. Indian woman are renown for loving jewellery, so the variety of colours and shapes of the jewellery you find is comparable to none! Pashmina scarves, made out of cashmere wool from pashmina goats in the Himalayas, come in hundreds of colours and patterns, and make delightful gifts for friends and family back home. Even the cheapest pashminas you buy in India will be far superior quality than what you can get back home. Additionally you can find incense, skin and herbal remedies, arts and crafts, and of course – tea!
Successful evening of shopping i
n
Mamallapuram, Tamil Nadu, India
Flea Market, Goa India
Jewellery shop, in Mamallapuram, Tamil Nadu, India
India is a Rich Religious and Spiritual Destination
India is the birthplace of four of the world's major religions: Hinduism, Buddhism, Jainism, and Sikhism. Religion has been engrained in Indian society and it's culture for thousands of years, and plays a major role in Indian life today. Rituals, worships, and other religious activities are very prominent in daily life of Indians and are easy to come across on your travels. For example, reincarnation (coming back to life after death) is one of the most common beliefs in India. You can witness the ritual first hand if you choose to travel to Varanasi, known as the city of Lord Shiva (the god of creating and destruction), and witness the cremation ceremonies taking place on the ghats (steps) of the River Ganga.

India Has Endless Volunteer Opportunities
If you are hoping to take your travels to another level and really immerse yourself in the day to day life of India's culture, you may choose to dedicate some time to volunteering. Due to India's high poverty rate, there are hundreds if not thousands of non-for-profit organizations based in India that are working hard to try and make a difference. Volunteering opportunities are diverse, from working with children, to working with disabled and underprivileged adults, to helping the homeless, to working in education, sport, building, conservation, building, medical and many other. The demand for volunteers in India is high and it may just end up being the best experience of your life.
Photo credit: WLS International
Photo credit: WLS International
India is a Great Destination for Backpackers or Budget Travelers
It's no secret that most developing countries are much easier on the wallet than say Europe or North America, and India is no exception. You can:
– get a bungalow on the beach in Goa for 300 Indian rupees ($5) a night, – take the train from one side of the country to another for 1,500 rupees ($25), and – enjoy the best tikka masala for 250 rupees ($4).
It's easy to do India on less than $30 a day, allowing your budget and holiday to last much longer! And if you are not traveling on a budget, India is one of the few countries where you can travel in luxury and not break a bank!
Restaurants, clubs and cheap huts on Vagator Beach in Goa, India
So there you have it – 7 great reasons to travel to India. But as the title of this post states, and as you may have already guessed, there is more to this country than great shopping, diverse regional cuisines, and beautiful sights.
Like this post? Pin it for later!
[fbcomments]