In 2015, La Paz, the capital of Bolivia was recognized as one of the Seven New Wonder Cities of The World and it's no surprise! The beauty of La Paz strikes you the second you get off the plane. Sitting at over 3,500m (3,827 yards), La Paz boasts the title of the highest elevated capital city in the world.
*This post may contain affiliate links, as a result, we may receive a small commission (at no extra cost to you) on any bookings/purchases you make through the links in this post. As an Amazon Associate, we earn from qualifying purchases. Read our full disclosure
There is no shortage of things to do in La Paz, Bolivia; it offers rich history, vibrant sights, and plenty of activities.
Traveling Soon?

Here is a list of our favourite travel providers and accessories to help get you ready for your upcoming trip!
Thanks to its Spanish colonial heritage and rich local culture, La Paz is a city with a fusion of flavours, cultures, and antiquity. It's a city, we didn't expect to enjoy, but one we ended up hanging around for much longer than anticipated.
Best Time to Visit
The geography of La Paz is unlike any other city in South America. The city is situated at a high altitude inside a steep valley at about 3,660 m (4,002 yards) and experiences a subtropical highland climate with distinct dry and rainy seasons.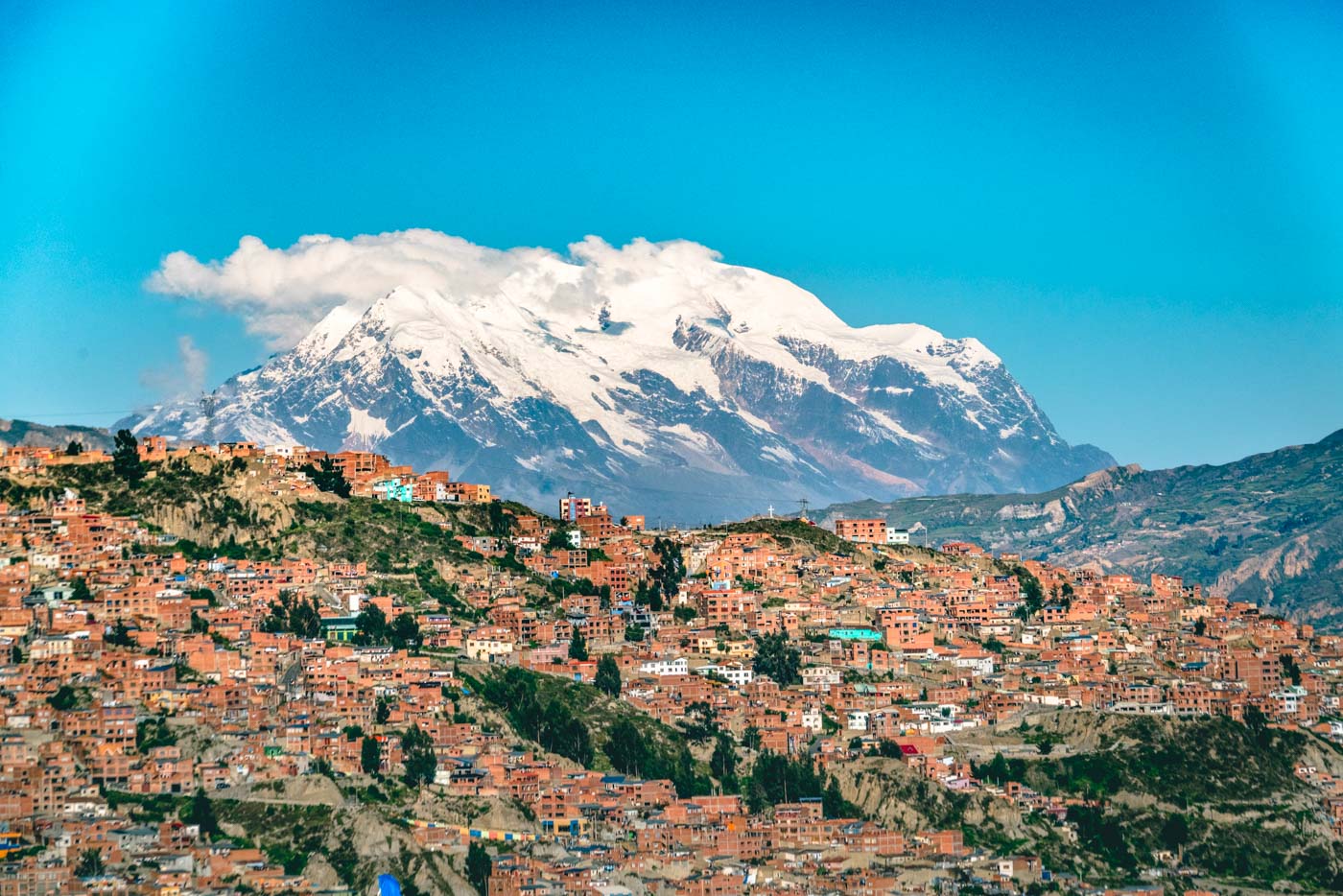 The most popular time to visit La Paz is from May to October when dry weather and pleasant temperatures attract hikers, bikers, and other outdoor enthusiasts to the plethora of activities in the city.
November to April is considered to be low season, with lots of rain and tougher travel conditions. It's hard to enjoy the city, the sights, and flavours of Bolivia in the rain, but visiting La Paz can still be fun during this time of the year.
Top Things to Do in La Paz Bolivia
La Paz has an endless list of activities and attractions suitable for any type of traveller and any interests. Walking through the streets of La Paz, you'll experience the bustle of the city, see traditional plazas, churches, old buildings and get the real feel for life in Bolivia.
Getting around on foot is not only the most sustainable way to see La Paz, it's also one of the best ways to orient yourself in the city and see some of its biggest sights and attractions. If you want a guided walking tour, La Paz has plenty to choose from. This La Paz half-day walking tour is more than a sight-seeing tour, the local guide will give you a real insight into the culture, history and local lifestyle. You'll also discover a few of the more harder to find, hidden spots that don't feature on more traditional La Paz tours.
If you do prefer to go it alone, you can start your self-guided tour at the Witches Market in the center of La Paz and make your way to Plaza de San Francisco, home to San Francisco Church.
From there, head over to Calle Jaen, a beautiful colourful cobblestoned street in the heart of La Paz's historic district.
For a great panoramic view of the city, head to Mirador Kili Kili, located just off of Avenida Sucre. Another great way to see the city from above is on the unique Urban Cable Car, which passes over the city.
Those looking for a more educational experience in La Paz, will find an unbelievable amount of museums in the city. Would you like to see a collection of traditional dolls, brush up on local history, or learn more about the production of Coca in the city's famous Coca Museum? If museums are your thing, you'll be spoiled for choice in La Paz.
If you're wondering what to do in La Paz Bolivia, beyond the city sights there is plenty more to explore just outside. The Valley of the Moon (Valle de La Luna), just outside the town of Mallasa, about 30-40 minutes away from central La Paz is a beautiful natural rock formation sight that's definitely worth the visit.
Tiwanaku, a UNESCO World Heritage Site in 2000, is an ancient archaeological site and another popular attraction just outside the city.
Adventure seekers looking for things to do in La Paz Bolivia will love a mountain biking adventure on Bolivia's Death Road, La Paz, known locally as El Camino de la Muerte or simply Yungas Rd. The road is located outside of La Paz in the Yungas region and is considered by many to be one of the most dangerous roads in the world.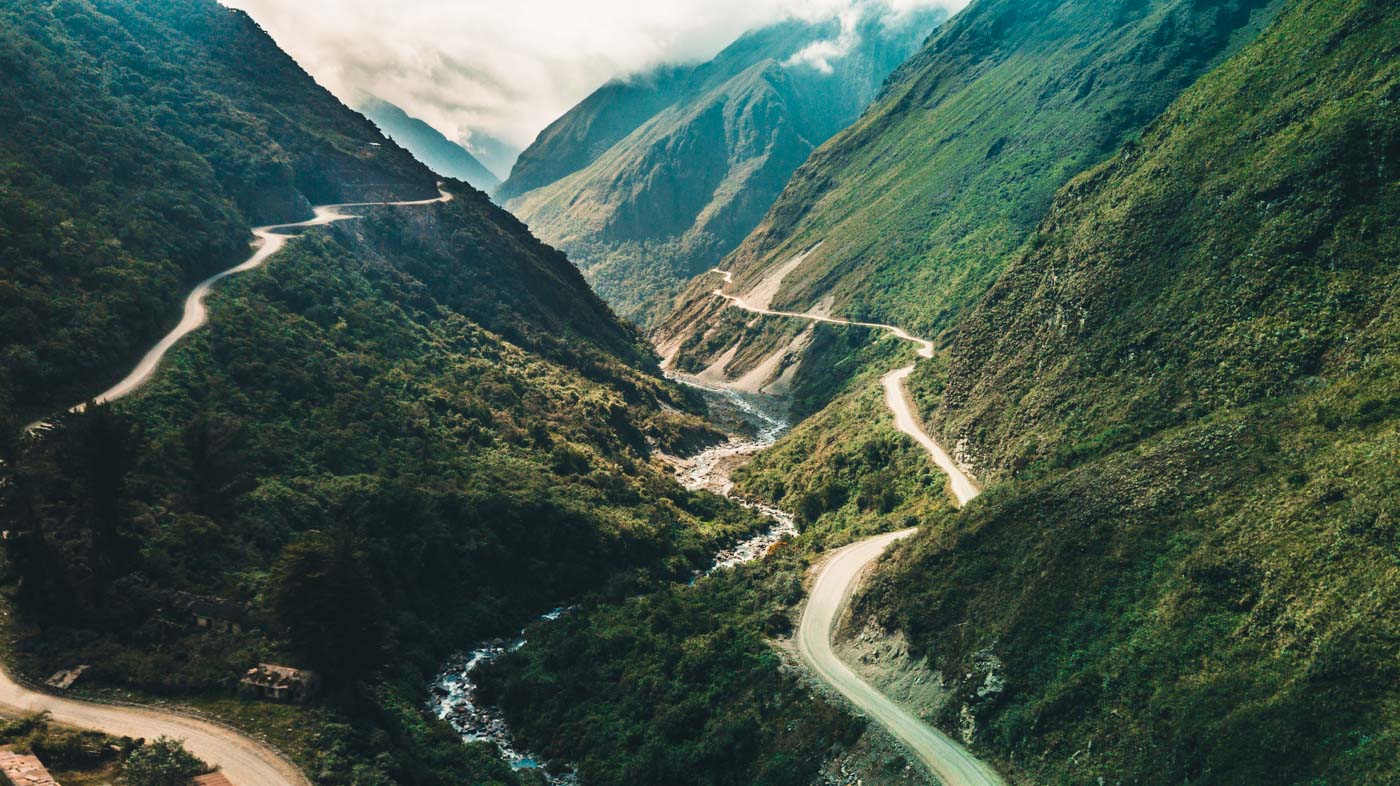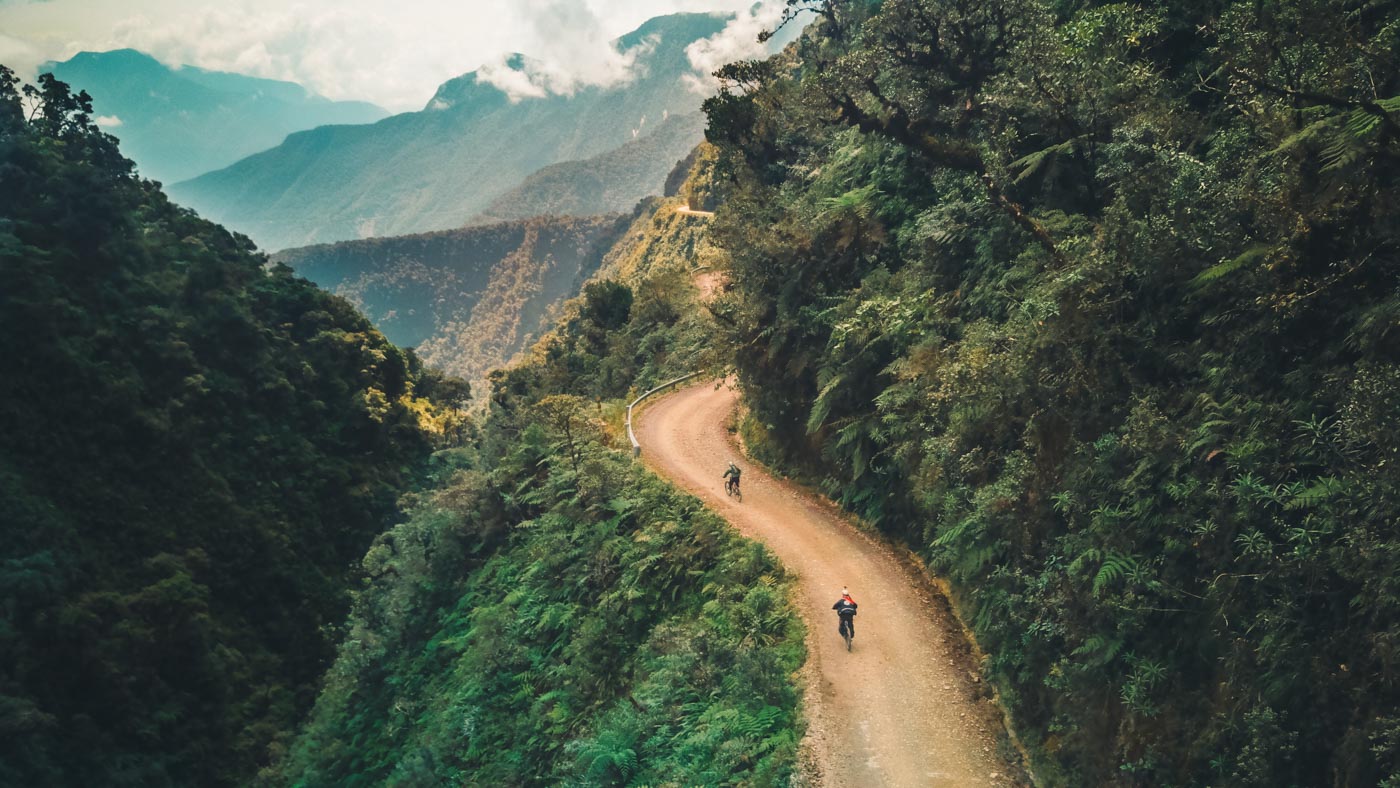 Where to Stay in La Paz
There are a number of hotels to choose from in the city. You may enjoy La Casona Hotel located in the heart of the city. It is a beautifully restored colonial mansion, which has 25 rooms, each with their own private balcony, and wonderful views of the city. The hotel offers an environmentally friendly bike rental option so that you can explore the city and all the things to do in La Paz Bolivia at your own pace.
Grupo Rosario is a small family owned hotel that is in the center of the museum district. Not only will your rooms here be decorated using art from the local Aymara, and Quechua culture, but you'll be able to enjoy local dishes in the restaurant on site.
Another option is to rent a self-catering apartment like the 'Aparthotel A La Maison, situated in the bohemian suburb of Sopocachi. The apartments are decorated with art from local artists, and there is also a gallery in the hotel. Your stay at Aparthotel A La Maison will have a positive impact on the livelihood of the local artists.
During our time in La Paz, we choose to stay outside of the city center to get a feel for a more authentic and modern La Paz. Our hotel, Casa Mia Boutique Hotel, felt like a home away from home. Located just steps away from the cable car, the hotel is owned by a local family who have converted their home into a lovely B&B. The rooms are fitted with a flat screen TV, great high-speed wifi, and all the necessary amenities, but it's the personal attention and the lovely homey atmosphere that made this stay all the more special for us.
Find and book these hotels on our favourite accommodation search website: Booking.com
Another great alternative for accommodation in La Paz is Airbnb, where private rooms start at $20 and offer a unique way to experience the city from a more local perspective.
Don't have an Airbnb account yet? Sign up now and receive a $35 USD credit to put towards your first Airbnb stay!
Best Restaurants in La Paz to Eat and Drink
There are many choices when it comes to eating and drinking in La Paz. There is a wonderful variety of fresh produce, local specialties, and international cuisine choices available in the best restaurants in La Paz across the city.
You'll be surprised to learn that although Bolivia is a meat-eating nation, La Paz itself is very vegan-friendly and has a growing number of Vegan restaurants.
Ali Pacha is billed as a plant based fine-dining restaurant. The tasting menus give you the option to try 7-13 dishes all made with locally sourced, fresh ingredients expertly combined for a taste sensation.
Namas Te is in Tripadvisor's Top 10 restaurants for La Paz. Very reasonably priced and a wide selection of dishes on their fully vegan/vegetarian menu. Ask for their daily menu and you won't be disappointed- it's what they are famous for!
Cafe Vida is another great healthy option for the hungry in La Paz. Everything on their menu is organic, vegan and gluten-free. Check out the smoothies, not only are they delicious but they come with impressive floral artwork on the top.
If you are looking for a cultural food experience, we recommend Luciernagas Restaurant in central La Paz. This family owned spot serves up THE BEST local dishes in a homey authentic atmosphere. Prices are very affordable and the food is amazing!
Another way to get the local flavour is to take one of the La Paz tours dedicated to food! This Small-Group Local Food Tour will take you on a delicious walking tour of La Paz stopping in at local restaurants, organic markets, and sampling some of La Paz most popular traditional foods.
Those looking to splurge on a real culinary experience will love Gutsu, one of La Paz's top restaurants. The restaurant offers an amazing 5 or 7-course menu that combines South American flavours with cordon bleu cooking and reflects Bolivia's biodiversity and tradition.
You might also like to sample some local street food while in La Paz. Markets are popular spots to try hearty soups, roast meats, and unique local dishes for a very reasonable price. You can buy meat-filled pastries, or chicken and vegetable called salteñas, and tucumanes from vendors all across the city. Freshly squeezed orange and grapefruit juices are also a popular find.
How Much Time Do You Need in La Paz
La Paz is a fascinating city and one that required a bit of time to get to know. But before tackling any of the fun things to do in La Paz Bolivia, you'll need a few days to acclimatize to the altitude. The city is located at over 3,600 m so even walking down the street will be challenging. Take it easy for the first day or so. Drink lots of water, get lots of rest and do only 1-2 hours of sightseeing for the first day or two.
Additional two days will allow you to explore the city, visiting museums, churches, plazas and spending some time shopping at the markets. Add another day for each one of the attractions outside the city.
We suggest at least 2-4 days exploring the city, the Moon Valley La Paz and its surroundings, but if time allows, 1 week or more is ideal.
Can't splurge on that much time in La Paz? Here are a few guides that might help you plan a quicker visit to Bolivia's capital.
Have you been to La Paz before? What tips and advice would you give to first-time visitors?