Today's Cultural Close-up comes from Santorini, Greece, where riding a donkey down the street is still a perfectly acceptable way to get around for a local.
*This post may contain affiliate links, as a result, we may receive a small commission (at no extra cost to you) on any bookings/purchases you make through the links in this post. As an Amazon Associate, we earn from qualifying purchases. Read our full disclosure
Donkey rides in Santorini are offered to tourist as well, but this experience is anything but authentic! Many animal activists have noted that the donkeys in Santorini work in horrible conditions and are often abused and mistreated by their handles. So don't ride a donkey in Santorini and opt for watching the locals do it instead.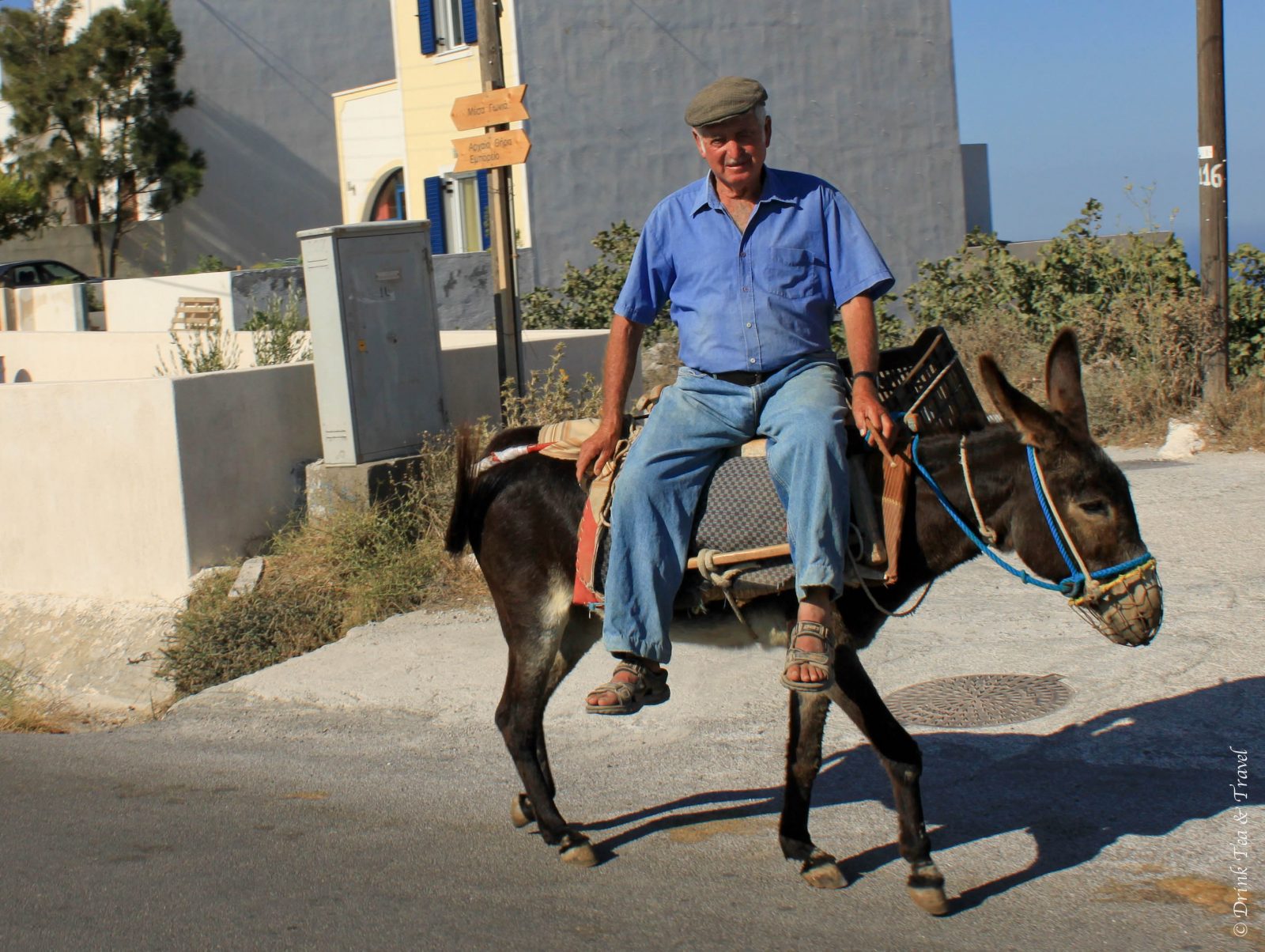 Cultural Close-ups is a series of photographs and stories from around the world that go beyond the pretty sights and famous attractions. If you'd like to contribute a photo and a short story to Cultural Close-Ups, please email your submission to [email protected]