If you learn one Spanish phrase before you arrive in Costa Rica, then it should be this: Pura Vida.
*This post may contain affiliate links, as a result, we may receive a small commission (at no extra cost to you) on any bookings/purchases you make through the links in this post. As an Amazon Associate, we earn from qualifying purchases. Read our full disclosure
With just two simple words you'll be ready for a variety of situations!
What Does Pura Vida Mean?
The literal translation of Pura Vida in English is "pure life" or "simple life," but this simple two-word Spanish phrase is full of rich cultural meaning. You can't easily define Pura Vida.
It's known worldwide since it hit the mainstream in the 1970s, but it's a distinctly Costa Rican phrase and attitude. You could even say it's a way of life. And trust us, you'll hear it a lot while you're in Costa Rica.
It can mean a great many things. And, it will probably be one of the first things someone says to you when you enter the country. At its core, Pura Vida means no stress and no worries.
Traveling Soon?

Here is a list of our favourite travel providers and accessories to help get you ready for your upcoming trip!
Where Did Pura Vida Come From?
Today, the phrase Pura Vida is baked into the culture, but Pura Vida didn't come out of nowhere. The origin of the phrase remains a mystery. Although, some speculate that the source is a Mexican movie from 1956 called Pura Vida.
In the movie, 'Pura Vida' is a saying the main character uses. Though he has terrible luck throughout the film, the phrase shows that he has held onto his optimism and still appreciates the little things.
Similarly, the meaning of Pura Vida in Costa Rica isn't just words. It's an attitude, a lifestyle, and something to strive for.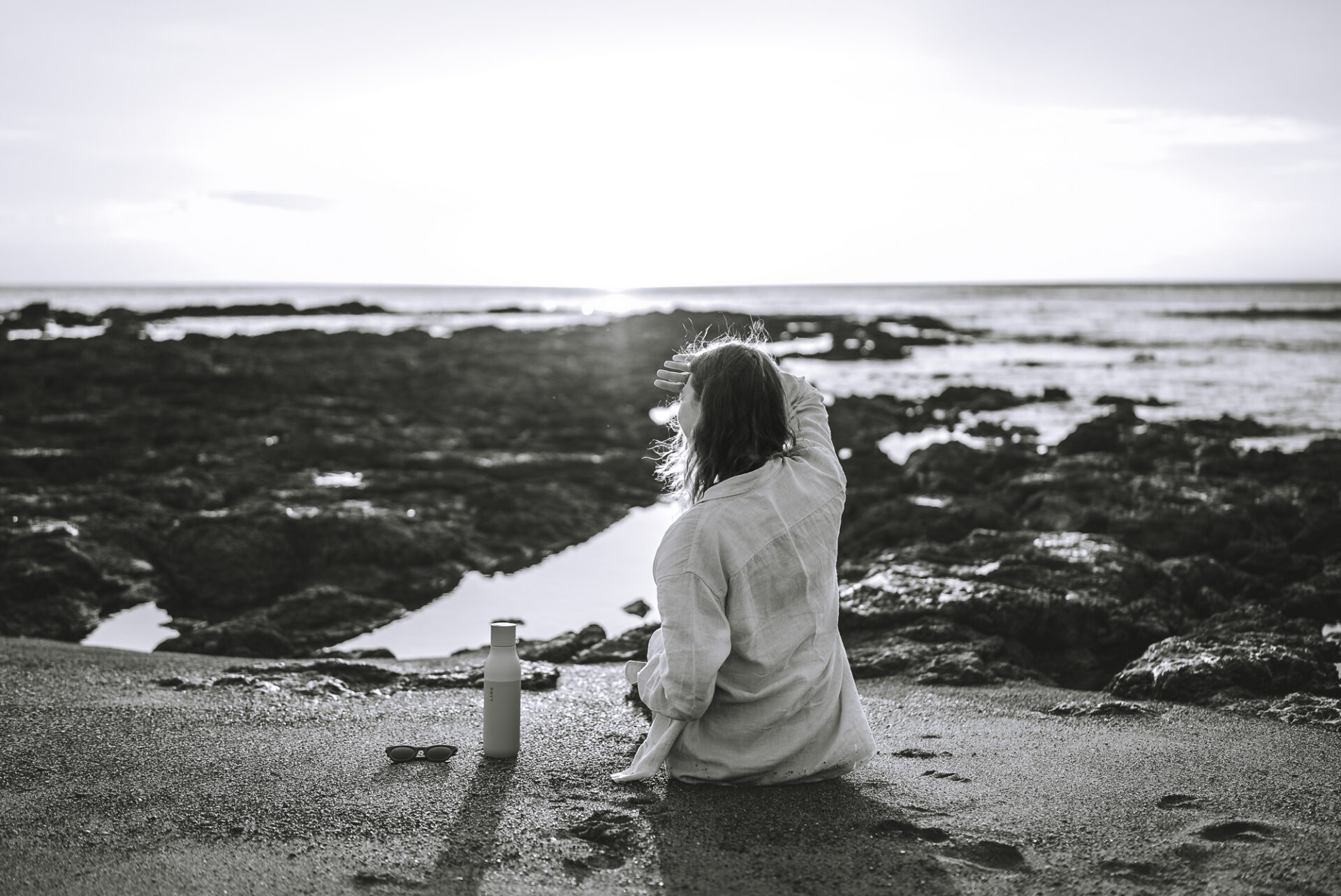 How is Pura Vida Used?
When you're visiting Costa Rica, the phrase Pura Vida is frequently used as a greeting, a farewell, a way of giving thanks, or as a common expression of how things are going.
Think of it as the local way of saying "cheers", but way better. But it is so much more than that. In Costa Rica, Pura Vida is a culture, a way of life.
This is what the Pura Vida lifestyle looks like! The term Pura Vida, (pronounced poo-rah vee-dah) is really an expression of happiness and optimism, a belief that no matter what seemingly bad situation you might be in, there are many others out there who are even worse off.
It's an expression of hope, of better things to come, and of the laid-back lifestyle that Costa Ricans–often called Ticos–are known for.
The Pura Vida saying has a lot of different contexts, and you'll hear it in nearly every part of Costa Rica. As a visitor without much Spanish, this can be helpful.
Pura Vida can be a good icebreaker. The meaning of Pura Vida is varied and can be used for almost any situation. 'Hello,' 'goodbye,' 'good morning,' 'everything's cool,' 'c'est la vie,' and so on.
It can even be used to comfort someone, as it can remind them that life will always improve, even when bad things happen.
New uses get invented all the time, so there's no cataloging everything Pura Vida can mean.
Its uses are broad enough and plentiful enough that there is almost always a way to use it. It can save you from plenty of awkward silences. Additionally, you convey a positive message when you've forgotten the words to express it.
Living Pura Vida
It's a good idea to read up on the meaning of Pura Vida before traveling to Costa Rica, but it's not until you hear Costa Ricans use it in day to day life that you will truly grasp the Pura Vida meaning…
Pura Vida is the motto that the Costa Rican people live and die by. And we have to admit, their genuine belief in the phrase and everything that it stands for is inspiring…
Costa Rica is often ranked as one of the happiest countries in the world. Currently, it's ranked as the 16th happiest country in the world, out of nearly 150. As of 2022, it's ranked as the happiest country in Latin America and the Central American countries.
Unsurprisingly,Costa Ricans have longer life expectancies than people in most countries. We can't prove it. But, this might just be a result of the high quality of life and positive mentality that Pura Vida represents.
While the words may mean 'pure life,' as a lifestyle, Pura Vida is about so much more than that. Appreciating friends and family, respecting the environment, living in the moment, and appreciating simple things are what Pura Vida is about.
The Pura Vida lifestyle is about kindness, and living your life to its fullest. Whether that means really enjoying a cup of good coffee, catching the biggest waves, or showing your family what they truly mean to you. That's all still Pura Vida.
Few places in the world are better equipped to represent Pura Vida than Costa Rica. The beaches are plentiful and beautiful. The weather is warm. Costa Ricans are friendly. And the biodiversity of the region is unsurpassed!
Whatever a good life is to you, you can find some way to embrace it in Costa Rica, and the Costa Ricans can show you how. And in time, you'll likely also start to share the meaning of Pura Vida. Few things in life are as pure as wishing those around you a good life.
How Can You Live the Pura Vida Lifestyle?
Keep an open mind and open your eyes to what's around you: This means being receptive to new experiences and viewpoints. By being open-minded, you can appreciate the unique aspects of Costa Rican culture and the Pura Vida lifestyle.
Show respect and generosity to your friends and the people around you: Being respectful and generous is a fundamental aspect of the Pura Vida lifestyle. By treating others with kindness, you can foster meaningful connections and contribute to a positive community.
Live a good life at a slower pace and appreciate the present: Pura Vida is all about living in the moment and savoring life's simple pleasures. By slowing down and enjoying the present, you can reduce stress and cultivate a greater sense of contentment.
Costa Rica isn't the only place where you can live the Pura Vida lifestyle: While Costa Rica is synonymous with Pura Vida, you can adopt this way of life no matter where you are in the world. It's all about cultivating a positive attitude and appreciating the present moment.
How to Embrace Pura Vida while in Costa Rica
Taking a trip to Costa Rica is the best way to learn what it really means to live Pura Vida. It means immersing yourself in the culture and way of life of Costa Rica. Meanwhile, you can gain a firsthand understanding of what Pura Vida is all about.
See the sights, both the big ones and the small ones: Costa Rica has a lot to offer in terms of tourism, from iconic landmarks to hidden gems. Exploring all that the country has to offer can help you gain a deeper appreciation for its culture and way of life.
Appreciate the beaches and the beauty of Costa Rica: The country is known for its stunning natural beauty, including its beaches. By taking the time to appreciate these sights, you can connect with nature and the relaxed pace of life in Costa Rica.
Learn about the wildlife, diverse ecosystems, and how to sustain them: Costa Rica is home to a vast array of wildlife and ecosystems. Learning about them can help you better understand the importance of protecting them. It is an essential aspect of the Pura Vida way of life.
Connect with the locals: Costa Ricans are known for their warm and friendly nature. By making an effort to connect with locals and other travelers, you can gain valuable insights into their way of life and form lasting friendships.
The population of Costa Rica is made up of many nationalities. But, they are united by the notion that life is what you make of it. Despite their diverse backgrounds, Costa Ricans and expats in the country share a common belief that life is what you make of it. This attitude is at the core of the Pura Vida way of life.
This positive attitude is a beautiful way of looking at life! It's definitely one of our favourite things about Costa Rica and Costa Ricans.
It's more than words, it is an emotion and to truly understand it, to feel it, you'll just have to visit Costa Rica and experience Pura Vida for yourself!