*This post may contain affiliate links, as a result, we may receive a small commission (at no extra cost to you) on any bookings/purchases you make through the links in this post. As an Amazon Associate, I earn from qualifying purchases. Read our full disclosure.
Medellín (pronounced med-e-jean), once plagued by its dark past, has become one of the most attractive places to visit for travelers and to live for foreigners. In fact, it was rated as one of the top 7 places to retire by Forbes Magazine. There is plenty to discover in this vibrant city for everyone. With the recent signing of the historic peace treaty in Colombia late 2016, accessibility, safety, and optimism now make Medellín, and the province of Antioquia, an even more attractive place to travel.
Medellín instantly left a big impression on us. Our initial visit here lasted for three weeks, and now two years later, we spend at least four months living here every year. The moment we arrived and caught our first glimpse of the city driving into the Aburrá Valley, we knew this place was different.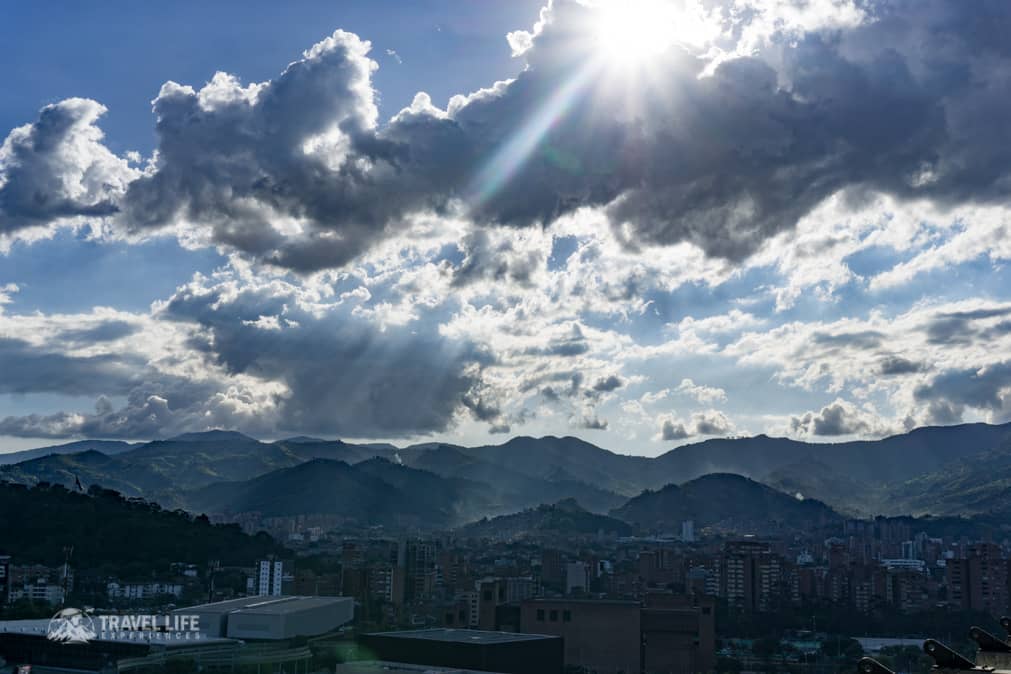 BEST TIME TO VISIT MEDELLÍN
The weather in Medellín is a major factor in the city's appeal. It is known as the City of Eternal Spring because it virtually has the same temperature throughout the year. The average daily temperatures are 27-28°C and evening lows from 16.5 to 17.4°C. Unlike other cities in Colombia; the temperatures are a welcome reprieve from the heat in Cartagena or the cooler high-altitude climate of Bogotá. Guaranteed, you will feel very comfortable without the need for air conditioning or heating.
Even rainfall doesn't play a factor in the climate. However, we still recommend visiting during the months of December-March, the time of the year with the least rainfall. Typically, it rains in the late afternoon or early evening, with the most rain in April and May and in September and November (average of 160mm-180mm) versus the average rainfall of 68mm during the rest of the year. Avoiding high season doesn't play a significant role here either since tourism is still in its infancy, unlike the holiday crowds you encounter in other countries during this time of year.
TOP THINGS TO DO IN MEDELLÍN
There are plenty of things to do in Medellín from immersing in local culture and nightlife, learning its history, or embarking on an adventure in the great outdoors. When you first arrive, we highly recommend you learn about how the city has transformed. For a city to evolve from its dangerous past to becoming the exciting place it is now, this topic deserves your attention, and you can do it while exploring the city.
Transformation Tours
There are several walking tours of Medellín, such as the Real City Tours, which offer a free exploration around downtown as they explain the significance of the urban projects that led to Medellín's reinvention. Walking around El Centro, the central area of the city, you will quickly discover interesting spots like Parque Berrio, the Museum of Antioquia and Plaza Botero, where 23 massive bronze statue creations made by favorite Medellín artist Fernando Botero, are proudly displayed in this vast public plaza. The Park of Lights near the government buildings at Plaza Cisneros is part sculpture and part functional that brings an interesting artistic perspective to the downtown.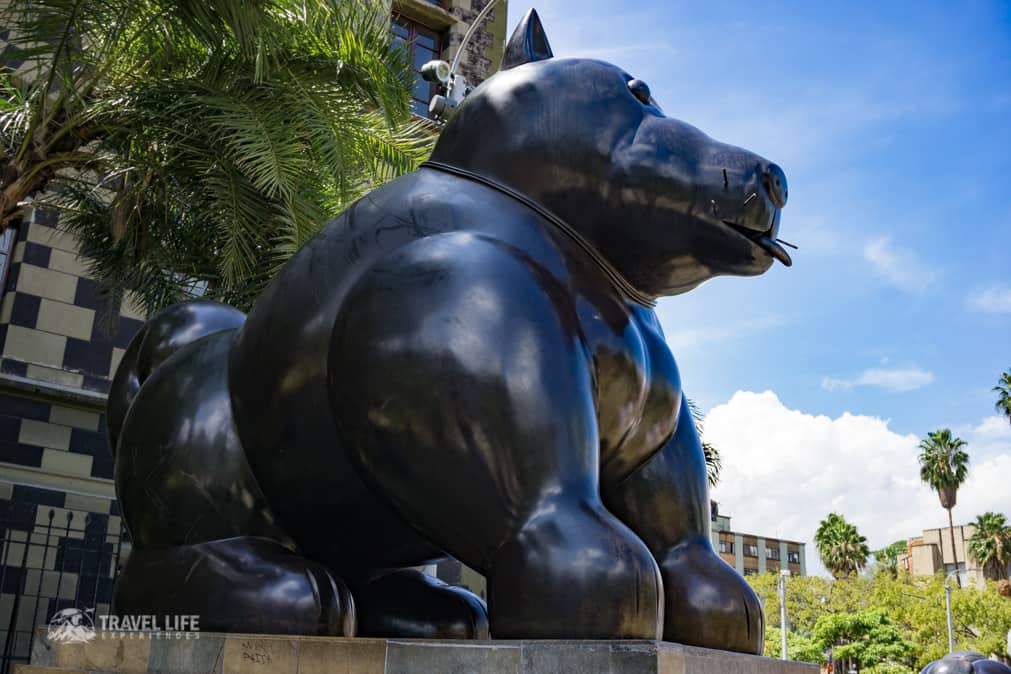 We highly recommend visiting the Comuna 13 barrio (neighborhood), and it is best done by a tour guide to provide you with a better understanding of the entire situation here. Walk through recent history and learn about it through graffiti, photographs, and music. Learn about the social projects underway where creativity is used as the best form of non-violent expression. It's an exciting and optimistic afternoon that the residents of Comuna 13 need to tell.
There are a few companies that run these tours such as Traveling Medellin and Real City Tours Medellin.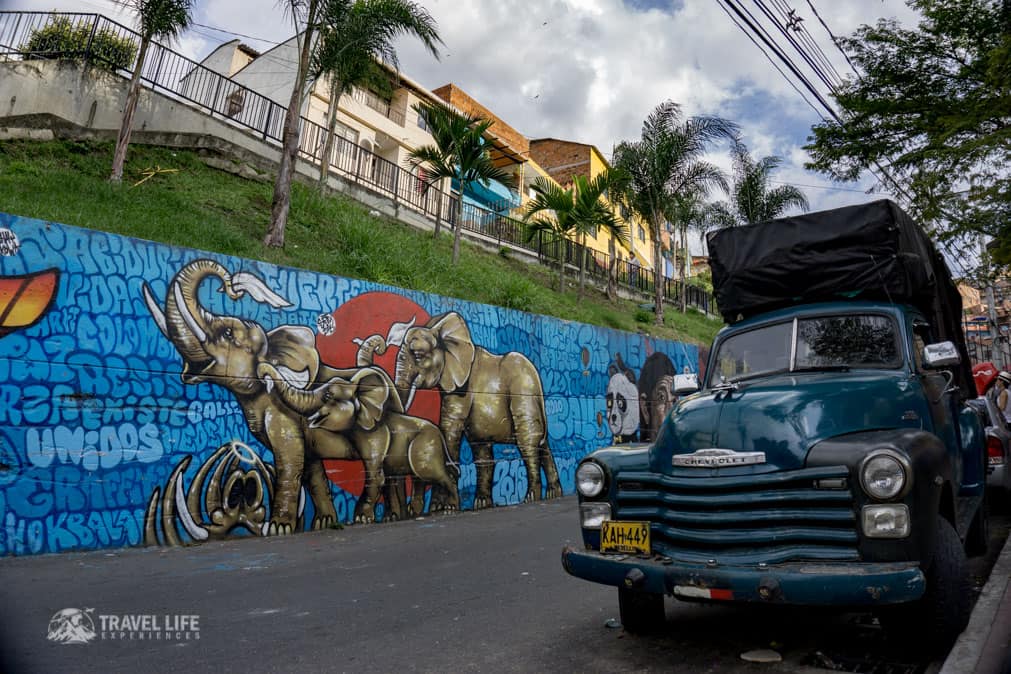 Casa Memoria is another walk through the recent history of Medellín, through the eyes of its residents shaped by their personal stories. It's a multimedia display of pictures, video, and storytelling for the purpose of never forgetting what happened in Medellin and Colombia. It is also a free tour.
For those that love the outdoors, there are some activities wherein you can take part for exercise in and around the city. Cyclovía, in both Medellin and Envigado, is the weekly Sunday event that closes off Avenue Poblado from 7 am to 1 pm. The name, which means bike lane, is the perfect opportunity to walk, run or rent a bike and tour the city while get to do some physical activity. Along the way, you will find various facilities like juice stalls, water, and bike rentals. There are also some other Cycloviá events on Tuesday and Thursday nights, or around the sports complex in Estadio barrio. Information about bike routes and schedules can be found at Inder the department of recreation.
Enjoy a hike in the mountains outside Envigado and Medellín. Since mountains surround Medellin, there are some of the best, most pristine areas you can climb that are very close to the city. Hiking trails in sectors such as Arenales are challenging hikes through river streams, mountains, and waterfalls. The walk to La Catedral (the former area where Pablo Escobar's prison was located) leads you through dense forest and woods. Both offer incredible views of the city. A more recreational park option is El Salado Park where you can enjoy ziplining, hiking, or having some food and drink in a natural setting. All these options have excellent views of the city.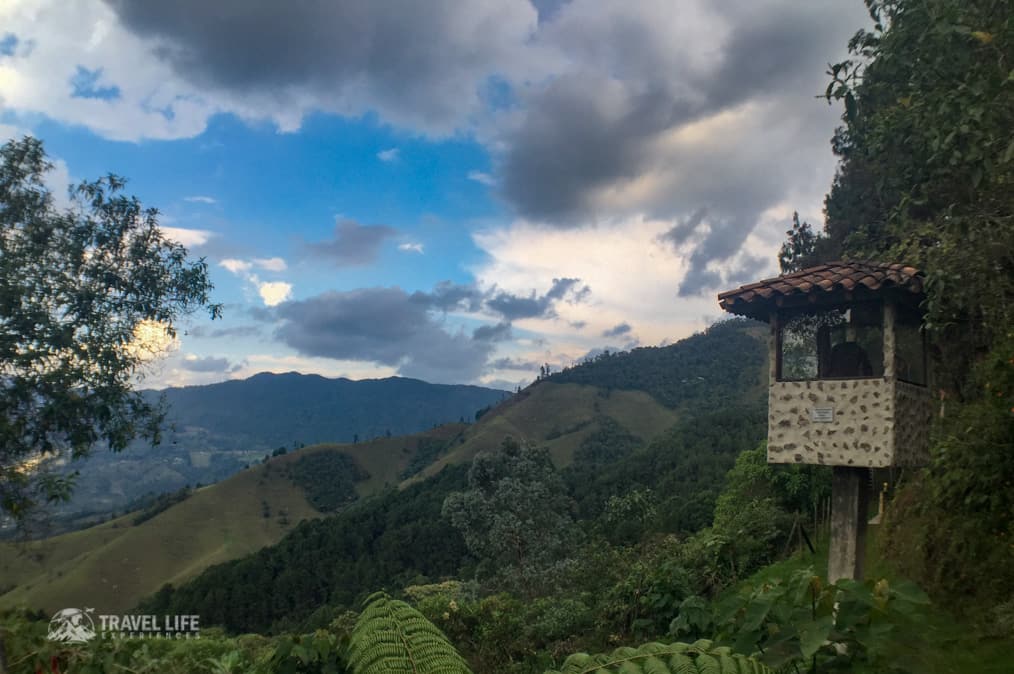 Adventure Sports
Not far from Medellín, there is excellent rafting and trekking. In the past, it was thought that San Gil was the country's adventure capital, but it developed there only because of the ease of highway access during the war. Now that the political climate has changed, adventure travel in Medellin is thriving, and travelers have an opportunity to experience the pristine, clear rivers, surrounded by jungles, canyons, and waterfalls. Expedition Colombia runs rafting tours as well as adventurous two-day treks around the coffee farms close to the city.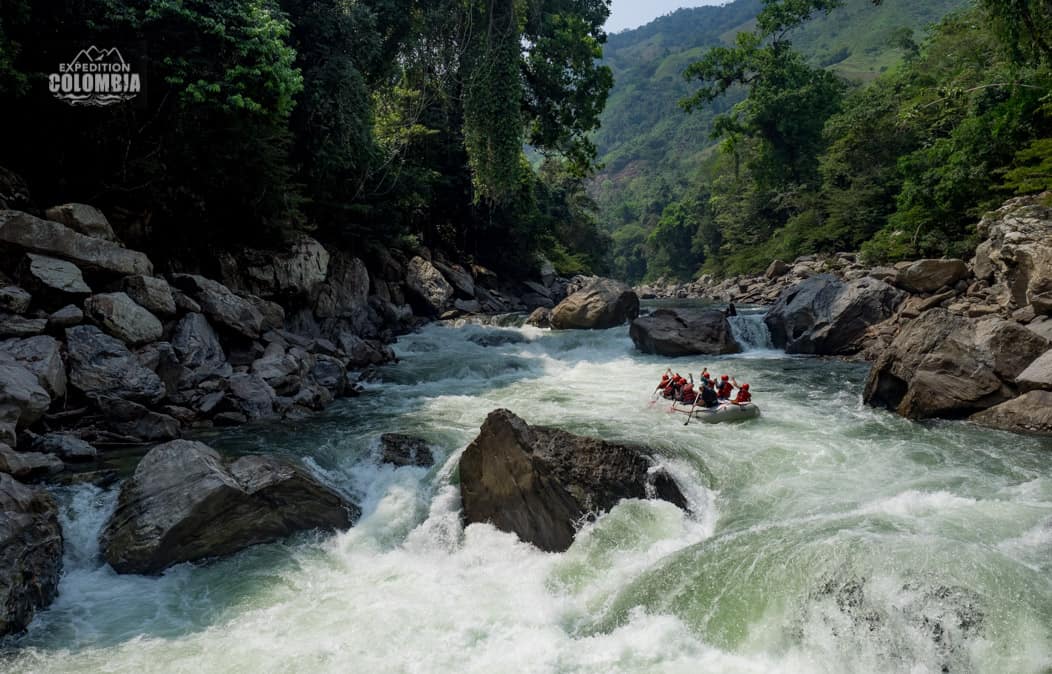 For Colombian culture, there is Medellin Football. There is nothing like watching passionate Colombians enjoy their beloved game of soccer. It's an entire sports experience that includes team songs, bands and, of course, tailgating. One of the highlights is sitting in the stands and watching the sun go down while cheering for either of the city teams of Atlético Nacional or Deportivo Independiente Medellin play against a rival team. You can find more details about location and tickets on the Estadio Atanasio Girardot Stadium guide.
Two additional resources for information on things to do in Medellín day or night are: Medellín Living or Medellin Guru.
WHERE TO STAY IN MEDELLÍN
Typically, travelers to Medellín stay in the popular barrio of El Poblado, which has the most number of restaurants and influx of foreigners and it is also the most expensive (by Medellín standards). We recommend staying in some of the other barrios, such as Laureles-Estadio, Sabaneta, Belén or Envigado (the city right next to Medellin), to get a real flavor of the city. Envigado is our personal favorite because it has an authentic, local neighborhood flavor. However, even if you are staying in the other areas of the city, transportation is very economical via the Medellin Metro, Uber, and taxis.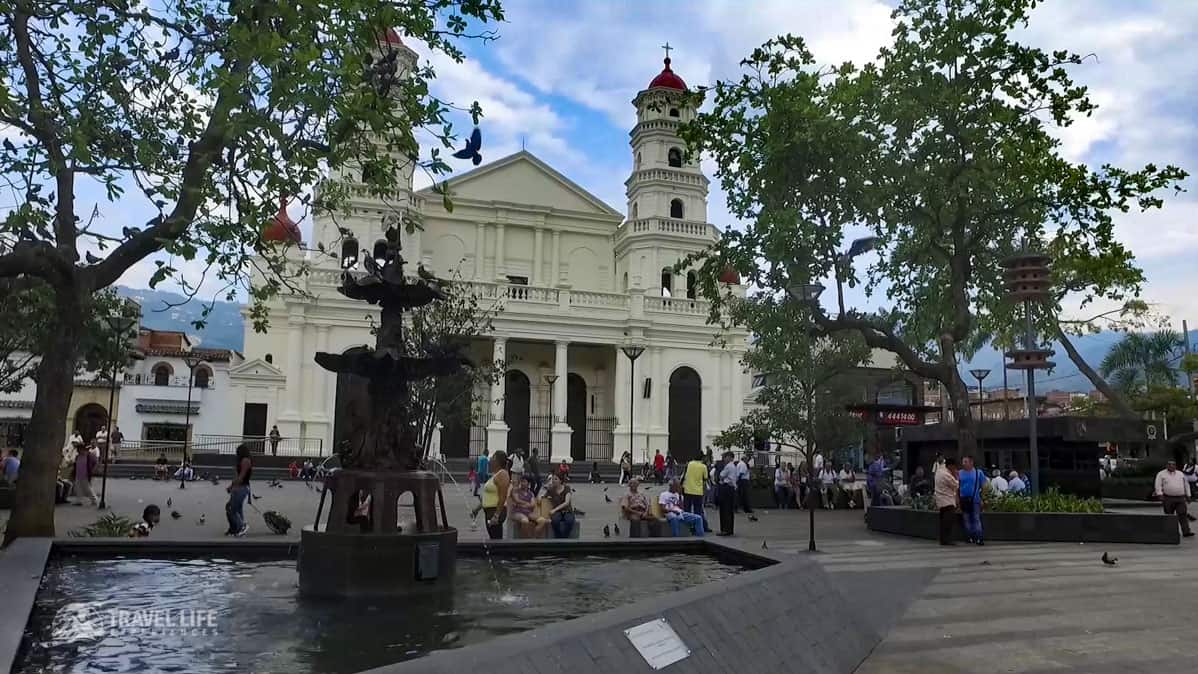 Accommodation is reasonable in Medellín, by western standards. However, prices vary depending on the area you choose to stay and the type of accommodation. El Poblado is the most expensive area.
Hostels: Dorm Bed: $10-$15USD; double private room: $30-50USD
Budget hotels: $40-50USD
Midrange: $60-70USD
High end: $80-$200+USD
Find and book these hotels on our favourite accommodation search website: Booking.com
As foreigners and digital nomads continue to flock to the city, so does the number of Airbnb apartments that are available for rent. This is a great option, and the quality and quantity of apartments and rooms continue to grow. We recommend this as your first choice when you look for accommodation in Medellín.
Don't have an Airbnb account yet? Sign up now and receive a discount to put towards your first Airbnb stay!
If you are looking for a hostel in Poblado, which has easy access to the Metro, we do recommend a great spot called The Grand Hostel, run by a lovely woman named Lucy. There are reasonably priced, comfortable dorms, double and triple rooms with private bathroom available.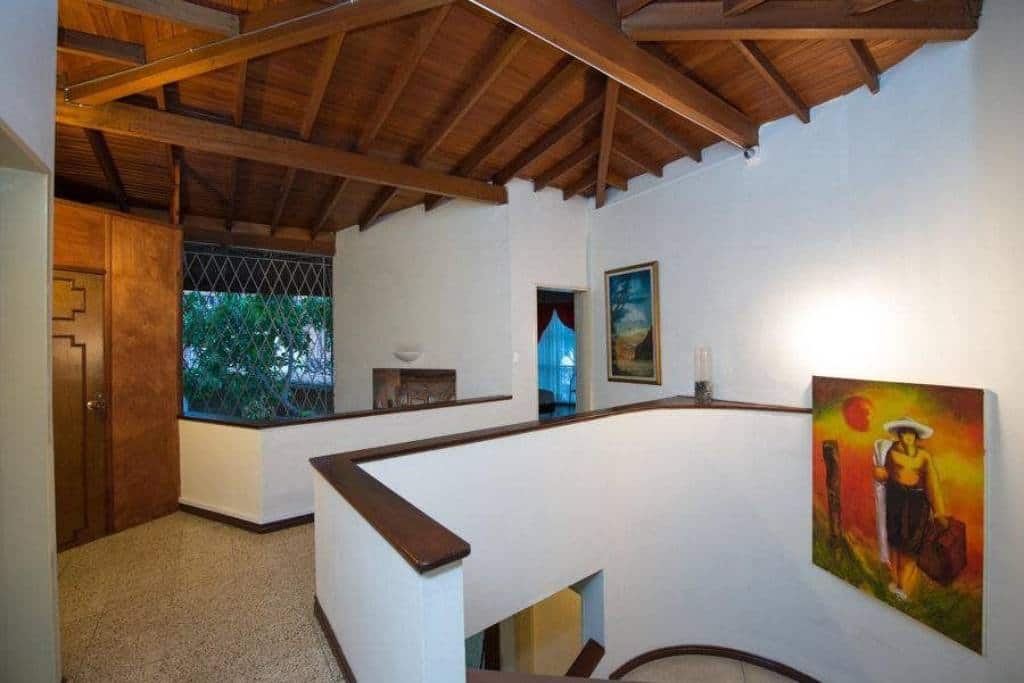 WHERE TO EAT & DRINK IN MEDELLÍN
Although Colombian food is not considered a top of the international cuisine, we do recommend you try some of the local food that Colombians are very proud of. As Medellín evolves and invites more foreigners, the food possibilities are growing with excellent food and restaurant options, some with Colombian inspirations.
The Fruit Markets are incredible in Medellín. Exotic fruits of all kinds are very plentiful here and reasonably priced. There are three great markets at Plaza Minorista, Mayorista, and the Markets in Envigado around Carrera 40 and Calle 37.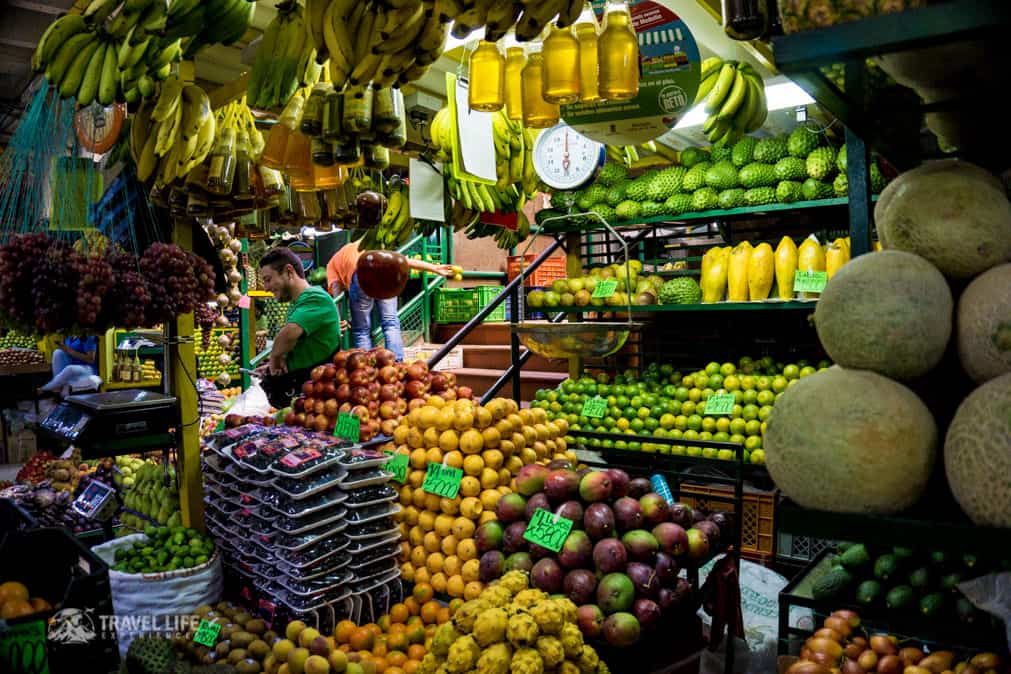 You must try Almuerzo or Plata del día, also known as lunch and the plate of the day. It's a cheap, hearty plate usually filled with your choice of rice, beans, soup, avocado, and your choice of chicken or pork and sometimes beef with fresh juice for usually between $2.50-5.00USD. Lunch is the biggest meal of the day, and you can find a hearty meal here in local tiendas (shops) everywhere.
To sample any of the Colombian main course dishes, we recommend The 3 Tipicos for you to experience an entire array of traditional BBQ and dishes like Sanchoco, Cazuela de Frijoles, and Bandeja Paisa.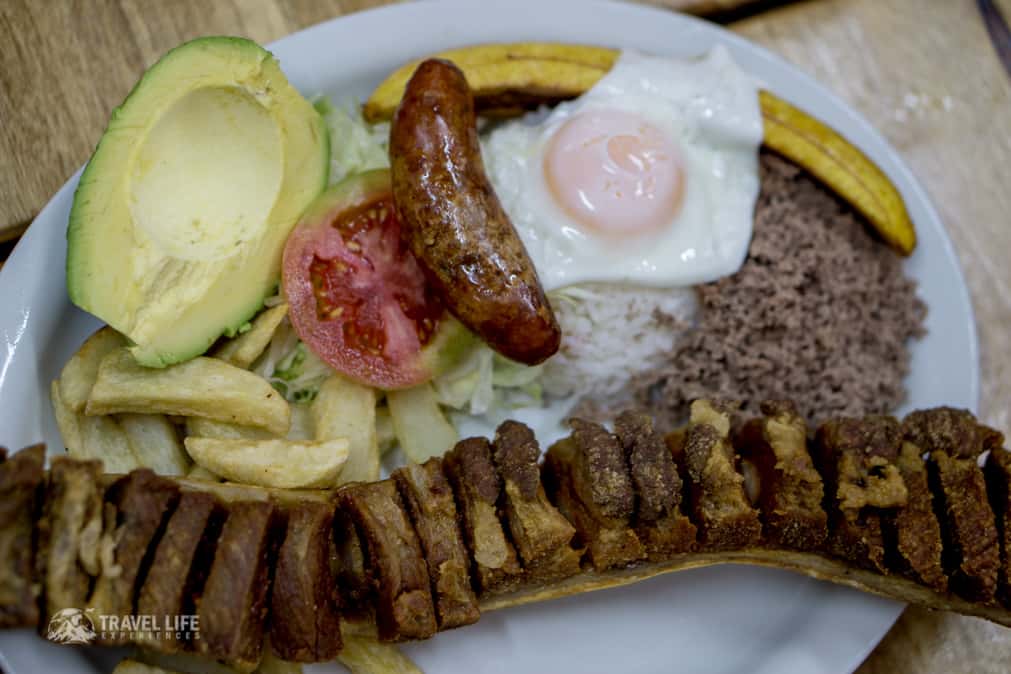 For a western style brunch (not easy to find) and coffee, we recommend Al Alma and Pergamino, the best coffee in the city. For dinner, there are ample good restaurants such as Oci, Milagros, and The Chocolate House, where you can sample Colombian's morning drink: Cocoa (surprisingly it's not coffee).
HOW MUCH TIME DO YOU NEED IN MEDELLÍN
Medellín can be a safe, convenient jump-off point to and from your travels around Colombia. Depending on what you want to do, you should spend at least spend 3-5 nights here and make day trips or short stays around the province of Antioquía like Guatapé, Jardín or San Andres. Perhaps you may return and use it as a home base to see more of the country and break your travel up into sections.
Here are some useful guides to give you some extra inspiration for your getaway to Medellín:
Enjoy Medellín! We have no doubts you will love it as much as we did.
We are Dorene and Troy, an Ex-Marketing Executive and TV Editor couple from Canada. We're redefining our mid-life by lifestyle redesign and full-time transformative travel. We help people who feel stuck and uninspired to make meaningful, conscious change in their life, work and travel at Travel Life Experiences. We enable travel and hospitality brands to share their stories to the world with marketing strategy and video at Travel Life Media. You can also find us on Facebook, Instagram, Pinterest, and Twitter.
Like this post? Pin it for later!
Have you ever been to Medellín? What tips and advice would you give to first-time visitors?