*This post may contain affiliate links, as a result, we may receive a small commission (at no extra cost to you) on any bookings/purchases you make through the links in this post. As an Amazon Associate, I earn from qualifying purchases. Read our full disclosure.
Located near the Urumba Valley in the Andes, the city of Cusco is the most frequently visited city in Peru. The city serves as a getaway to Machu Picchu, the Inca Trail, the Andes Mountains and the Sacred Valley and offers a remarkable history of its own.
Casa Andina Hotel Chain
Cusco welcomes thousands of visitors on a daily basis and the city has no shortage of hotels to choose from. One of the most popular hotel chain in Cusco is Casa Andina, an award winning locally owned company founded in 2003. Since inception, the hotel chain has grown to include 29 hotels, in many cities across Peru.
Casa Andina hotels pride themselves in giving attention to detail, providing an excellent service and offering guests a unique and inspiring stay at their hotels across the country. Their hotels incorporate local cultures, traditions, and cuisine, infusing the stay with local flavours.
Casa Andina chain features 3 distinct brands of hotels: Premium Hotels, Select Hotels, as well as Standard Hotels.
Premium Hotels offer guests local flavor, modern amenities, and luxuries, providing services like spas, gyms, and room service.
Select Hotels are centrally located and offer modern comfortable accommodation for business travelers and families.
Standard hotels offer budget friendly accommodation options, located close to tourist attractions, offering basic accommodation and an American style breakfast buffet.
The Standard room will serve to take care of all your basics whereas the Select room is ideal for all those who are traveling for business purpose or are looking for a bit more comfort on the road. The Premium rooms offer more luxuries like bathrobes, slippers, and toiletries to make your stay even more comfortable.
Casa Andina hotels are found in Tumbes, Piura, Talara, Chiclayo, Trujillo, Lima, Chincha, Nazca, Arequipa, Colca, Tacna, Cusco, Sacred Valley, Machu Picchu, Puno, and Pucallpa.
Casa Andina Hotels in Cusco
There are currently five Casa Andina hotels to choose from in Cusco, 3 standard hotels and 1 premium hotel, scattered across various parts of the city. During our recent stay in Cusco, we spent 4 nights at Casa Andina Koricancha, the most centrally located Casa Andina hotel in the city.
Casa Andina Classic Koricancha
Situated in the heart of Cusco, the beautiful colonial style architecture and sunny courtyards provide an elegant and tranquil setting, for guests, an island of calm away from the bustle of the city. Our 4 days here allowed us to acclimatize to the high altitude of Cusco with great comfort.
Our hotel was centrally located, within walking distance of nearby attractions, like Plaza de Armas and Koricancha Temple, which made it easy for us to pop back into our room throughout the day.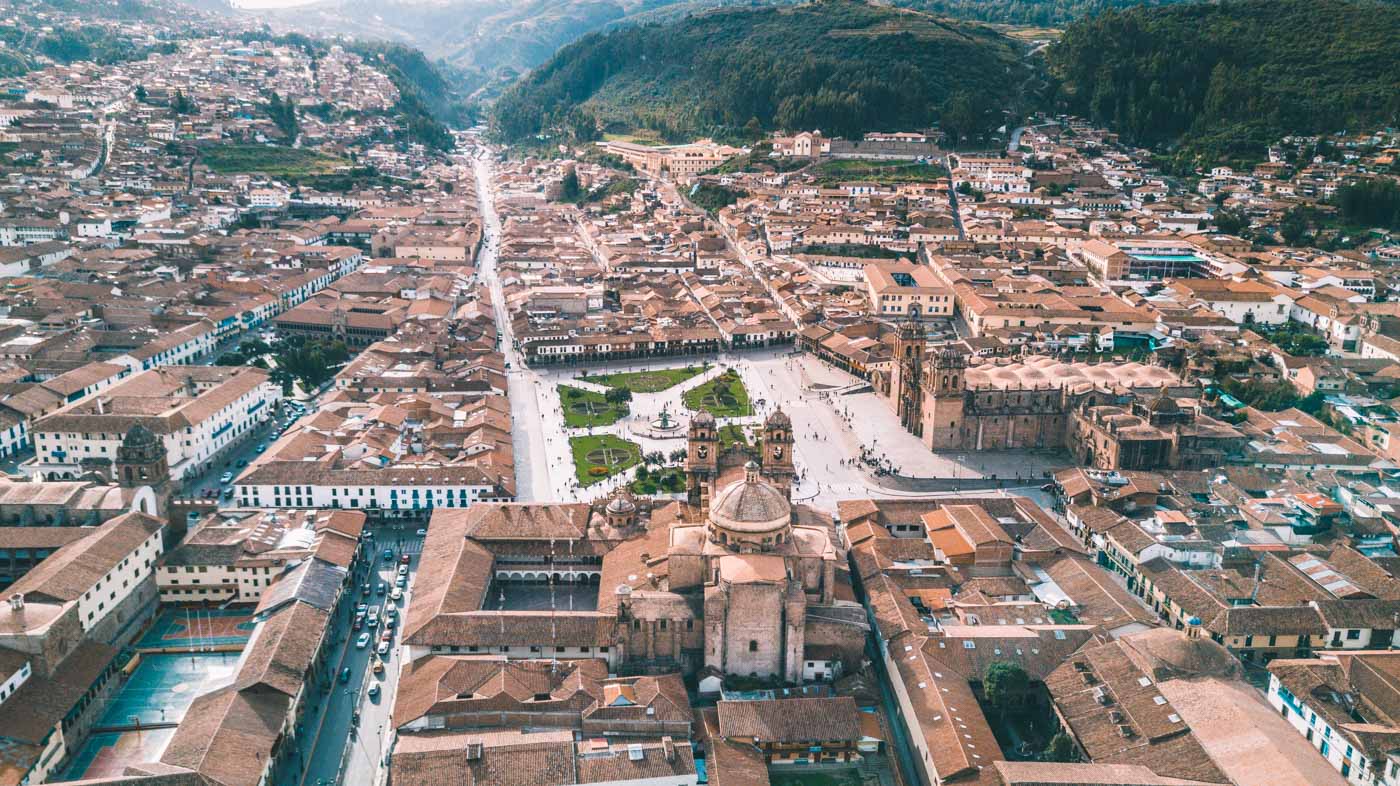 The hotel offered free basic Wi-Fi (high-speed wifi was an extra charge) and a beautiful courtyard and common areas where we enjoyed relaxing throughout the day.
Despite the fact that we stayed in their standard hotel (budget friendly option), our room was spacious and impeccably clean. There was heating (not easily found in hotels in Cusco), a flat-screen TV, a desk, and even a fridge. The bathroom was massive and had great hot water pressure.
Breakfast was plentiful with lots of local fruits, freshly squeezed juices, eggs, and a selection of pastry and breads for all tastes. One of our favourite little perks at the hotel was the unlimited supply of hot coca tea, available to guests 24/7 in the main lobby.
The staff was incredibly helpful and courteous, making for a very pleasant and relaxing stay.
Rooms at Casa Andina in Cusco start at $109/double room, but can often be found at a discount on Booking.com
Disclaimer: Our stay at Casa Andina was provided courtesy of the hotel but opinions expressed in this article are always our own.