The laid-back lifestyle and gorgeous tropical weather of Costa Rica attracts tourists and expats like a magnet. Real estate in Costa Rica is much more affordable than in most parts of North America, and getting to live in paradise makes the deal even sweeter.
*This post may contain affiliate links, as a result, we may receive a small commission (at no extra cost to you) on any bookings/purchases you make through the links in this post. As an Amazon Associate, we earn from qualifying purchases. Read our full disclosure
If you're considering buying property in Costa Rica, this guide will cover everything you need to know about the buying process.
Why Would Someone Want To Buy Property In Costa Rica?
Like us, many people have spent time in this amazing country and felt a connection with the Pura Vida lifestyle.
The country's temperate climate is comfortable year-round, and the list of outdoor activities to do is endless. It's also a very safe country with affordable healthcare and strong expat communities that create a home away from home.
We'll tell you from first-hand experience, buying in Costa Rica can be a lucrative investment decision.
Costa Rica Real Estate: Opportunity For Capital Gains
Costa Rica has seen a steady increase in visitors over the past decade, with a 3.9% YoY rise in 2019 alone, driven by its captivating allure.
Many tourists are transforming their favourite vacation spot into a permanent or temporary residence. Fortunately, property rights for non-residents are generous, allowing them to buy, build, or rent with the same privileges as locals, excluding maritime zones.
Fueled by tourists and expats, the real estate market has witnessed continuous growth, with year-on-year increase in listing prices in San Jose and other popular destinations across the country. Even beyond the capital, most provinces have experienced a surge in residential property values.
Traveling Soon?

Here is a list of our favourite travel providers and accessories to help get you ready for your upcoming trip!
Opportunity For Rental Income
On the whole, rental yields for residential rental properties are fairly healthy in Costa Rica, shifting from 5.6% up to 8.6% depending on the province. An investment property in Costa Rica can also be an excellent opportunity for rental income.
For instance, rentals in San José, Escazu, and Santa Ana typically generate around 7.5% returns. Looking at San Jose on its own, that rate rises to 8.6%.
Again, this has a lot to do with the rise in tourism within Costa Rica. Most of the people who fall in love with Costa Rica and decide to buy property aren't deciding to make Costa Rica their forever home. They're buying vacation homes, which they turn into vacation rentals for the rest of the year.
Costa Rica's solidarity tax (otherwise known as the luxury home tax), introduced in 2009, also helps, as it offers some leeway in how the taxpayer wants to pay their taxes. It only applies to those who have a property worth more than USD $228,600.
Our Personal Experience
In 2018, we bought a hotel in Playa Avellanas, and after renovating it and turning it into a successful turn-key business, we were able to sell it for a healthy amount of profit. Having gone through the experience of buying property in Costa Rica firsthand, we've gained some first-hand insight into the process.
We were lucky that my family has been living in Costa Rica for over 30 years, and we were lucky to have some support on this journey.
Now, we're here to share that advice with you! The same information applies whether you're buying an investment property, a vacation home, or a business!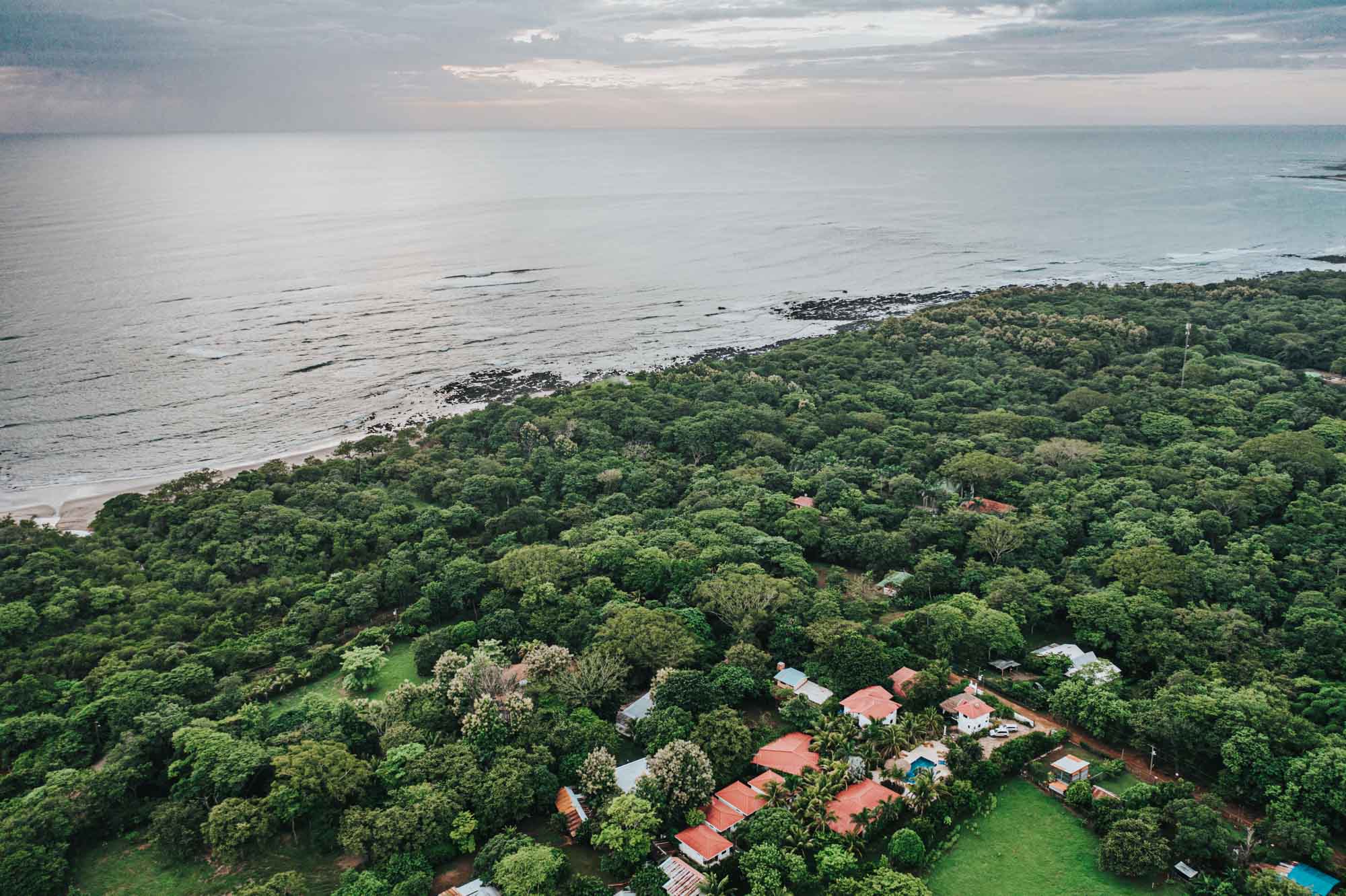 Need Costa Rica moving tips, beach guides, or activity ideas? We have loads of helpful information available in our free Costa Rica travel guides!
Important Things To Know
Can Americans Buy Property In Costa Rica?
Absolutely!
The great part about Costa Rica is that foreigners and locals have the same ownership rights when buying property in Costa Rica. As far as Costa Rican law is concerned, someone from a foreign country can purchase property on a tourist visa without the need for residency or citizenship.
MLS
In Costa Rica, there is no MLS system or certified real estate agents. Unlike the United States and Canada, the industry isn't tightly regulated.
This means that shopping for properties isn't as easy as logging onto the MLS and viewing everything available for sale. It also makes it harder to view comparable prices. Less regulation opens up the doors for potential fraud and "fake" real estate agents, so doing your due diligence is important.
Property Taxes In Costa Rica
The rate for property taxes in Costa Rica is 0.25% of the property's value. So a $200k house will only be taxed $500 annually. Luxury homes (homes valued over US$234,000 as of 2020) are subject to a sliding scale luxury tax, but it caps at 0.55%.
This is still much less than property taxes in many parts of North America.
One thing to consider if you're thinking of buying a condo in Costa Rica or purchasing in a gated community is that condo fees will apply. These usually range from US$20-$100 per month and cover security, maintenance, and cleaning.
Titled Property
In Costa Rica, any property located within the first 50 meters of the high tide line is considered public land. This means it is protected and cannot be titled. The next 150 meters up from this zone is called the Maritime Zone or Concession Land.
While foreigners can readily buy property in Costa Rica, a non-citizen can only own up to 49% of Maritime Zone land. To translate, that means that when you're looking to buy a home in Costa Rica, direct oceanfront property in Costa Rica is usually off the table.
To check that there is a clear title on your prospective property, you'll need to hire a real estate attorney. You can do a title search yourself online at Registro Nacional, but you'll have to register and know the property's identification number. It's best to have a real estate attorney do the property title search through the public registry in Costa Rica.
Costa Rica also has a numbering system to be aware of called the Folio Real. Most properties have a unique identification number registered at the public registry in San Jose. This is the system your attorney will search to get all the available info on the properties on the market.
Title Insurance
Title insurance is available but rarely used in Costa Rica. It can be helpful in some situations but is also quite expensive. It's best to consult with your real estate agent or attorney to see if it's worth it for you.
How To Choose A Real Estate Agent In Costa Rica
Because the real estate market in Costa Rica has few regulations, it can be hard to know who's a professional when you're buying property in Costa Rica. You never know if someone is just a scammer or a local peddler trying to make a penny.
Be aware that people often try to sell property that's not theirs—or anyone's—to sell. Hence the importance of a title search!
Looking for recommendations for an honest real estate broker or agent with a good reputation is the best way to start. It's wise to find an agent who's highly regarded in the area you want to purchase in and has the references to prove it. It can be as simple as asking around the community for recommendations.
You can then look into the names or Costa Rica real estate companies that pop up a few times. Keep in mind that just because an agent is an English-speaking expat doesn't mean that they will be honest.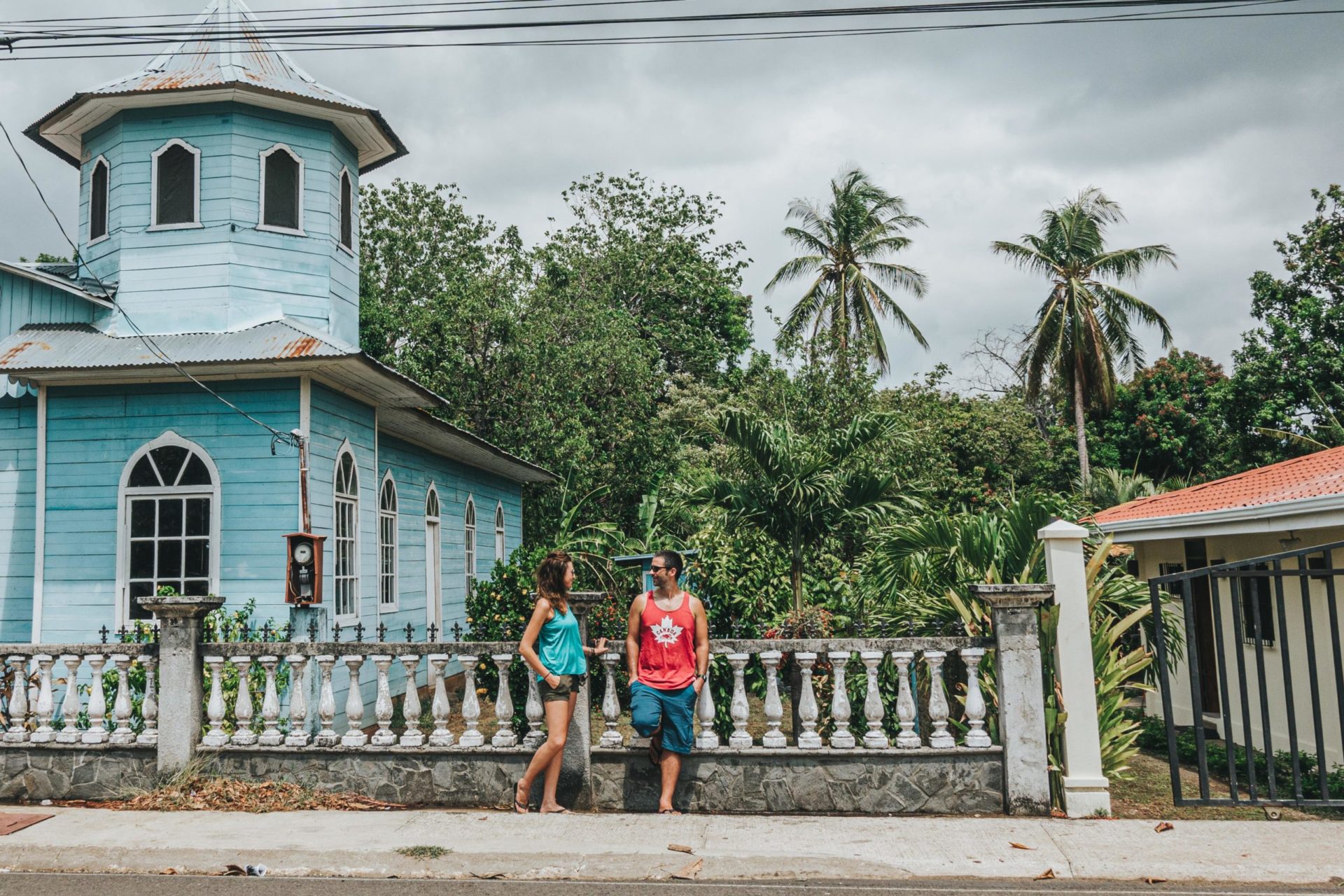 Real Estate Associations
In addition to reputation and recommendations, you can check if your agent belongs to any real estate associations. The NAR (National Association of Realtors), CCBR (Costa Rican Real Estate Association), and CRGAR (Costa Rican Guanacaste Association of Real Estate) are all national or regional associations.
Property Purchase Process
Overall, the purchasing property is similar to that of the US/Canada but has differences.
Checking Out Properties
First, you can begin your property search on your own or with the help of a real estate agent. Buying a house in Costa Rica often involves a bit more footwork than the usual internet scrolling most of us are used to.
Once you've seen some listings that interest you, take the time to visit the property. Either check it out on your own or with your agent and make sure you do a thorough run-through.
Buying
When you identify a property you're interested in, instruct your agent to draft an offer. Price negotiations are standard in property purchases, and the process is similar to that elsewhere. However, be prepared for a potentially slower process than you might encounter back home.
Once the price is agreed upon, engage your real estate attorney to formalize the purchase-sale agreement.
After all parties sign, it's time to transfer a deposit, typically 10%, into a government-registered escrow account within two weeks.
Closing
The closing period is usually 30-60 days from signing the purchase-sale agreement. If you need financing, it's best to arrange this through a bank in your home country. Make sure to arrange your wire or money transfer well before the closing date in case your Costa Rican bank accounts have a holding period.
Your real estate attorney will then officially close the deal. Woohoo! Hiring a reputable real estate attorney who is also a Costa Rican notary public is a good idea. They have access to the national registry and are the only ones who can record purchases in the registry.
Closing costs can range based on the sale price of the home and the transfer of ownership process.
Buyers typically pay closing costs, so be sure to factor this in when sorting out your financing. Transfer taxes, stamps, and duties usually total 3.5% of the purchase price. On top of this, notary fees have a tiered system for every 10,000,000 Colones. To spare you the calculations, this brings closing costs to 5-10%.
In terms of real estate commission, typically, the seller pays 5-10% commission. Buyers will not have to pay this commission unless you hire a buyer's agent. A buyer's agent will split the commission with the listing agent unless it's a for-sale-by-owner listing or a foreclosure.
In some cases, buyers and sellers might reach an agreement to split the closing costs and commission differently. As long as the agreement is mutual, you can divide these extra fees up how you please.
Registering
The last step is to register your property either in your name or as a corporation. Similar to an LLC in North America, many people buy property in Costa Rica through a Sociedad Anónima (SA) or Sociedad Limitada (SRL) corporation. Buying property through a corporation can actually simplify the purchase process. Just make sure that you have a real estate attorney who's familiar with the steps.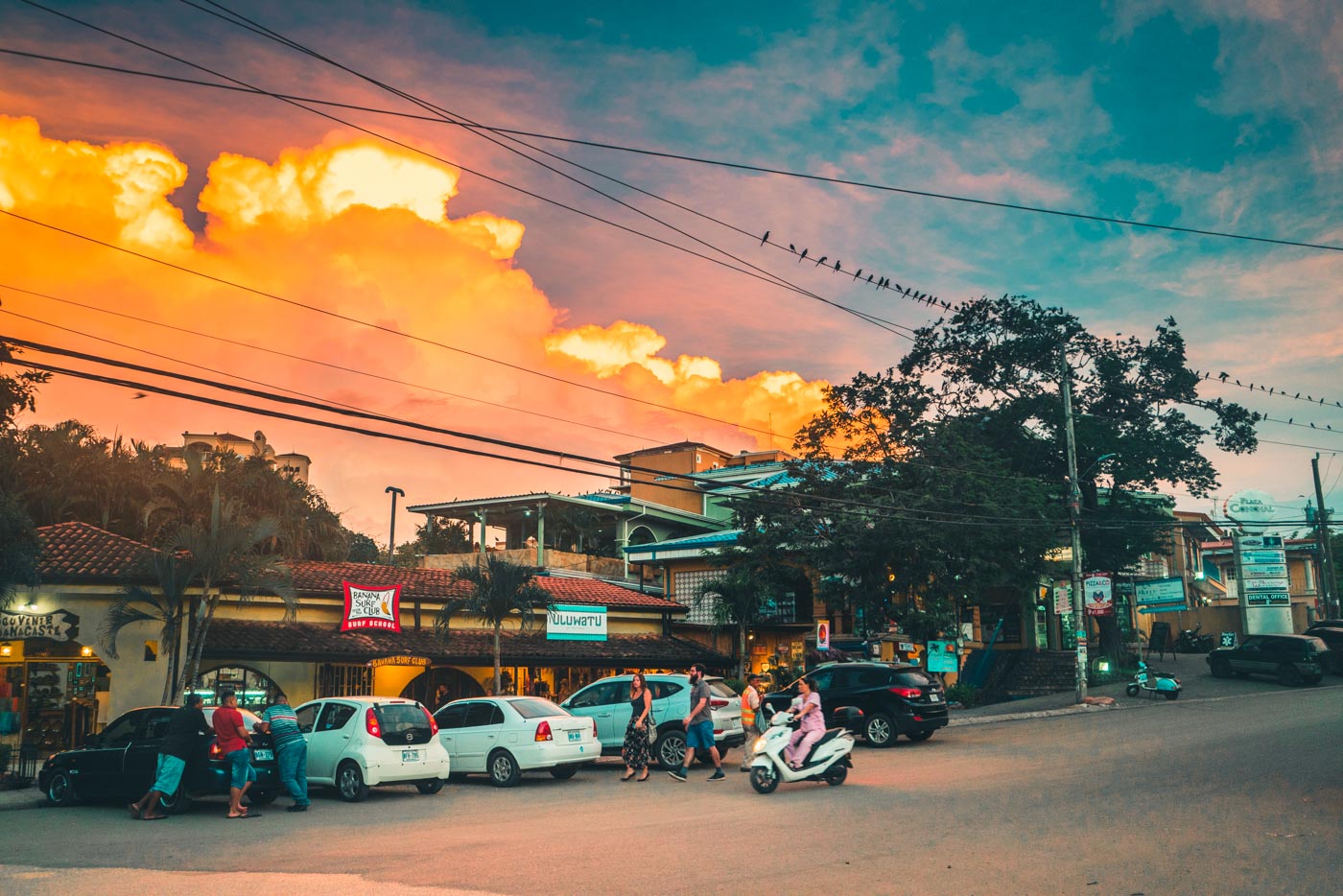 Financing Property In Costa Rica
Bank financing is very different when it comes to Costa Rica real estate. Traditional mortgages aren't widely available and are very expensive. House mortgage lenders in Costa Rica typically charge 10-15% interest, so it's best to finance through your home bank or use owner financing. This is one of the main pitfalls of buying property in Costa Rica, but luckily, there are a few alternative options.
If you're wondering how to find a private mortgage in Costa Rica, consider owner financing. Owner financing is a common practice where you finance the property directly through the seller. If you're ever the one selling property in Costa Rica, this can greatly add to your real estate investment returns.
Do keep in mind that there are strict laws protecting property owners. So if a mortgage is not paid, the seller can repossess the property.
In many cases, expats—especially those buying retirement property in Costa Rica—like to do all-cash sales. Some might choose to sell their home in the US and re-invest in Costa Rica. Your dollar stretches a lot further here, and property values in Costa Rica are growing consistently. This would eliminate any financing stress and set you up for healthy returns when you decide to sell.
Do I Need To Be In Costa Rica For Closing?
It's best to be in Costa Rica to sign the closing papers in person. However, if you can't be in the country, you can have a power of attorney created. This will allow someone else to sign papers on your behalf on the day of the closing.
Many expats will leave this name-signing power to their agents and a lawyer. This is another instance where having a trustworthy real estate team is critical.
Where To Look For Property
As we mentioned before, the country has no MLS, so shopping for property is a little different. Many towns have real estate offices where you can browse listings in the area or look for the right real estate agent to consult with.
Just like buying a car in Costa Rica, doing plenty of research beforehand is key.
The best way to approach buying a home in Costa Rica is to start looking in person. When you know which areas you're considering, you can browse listings with a local real estate company.
Costa Rica mountain real estate will vary significantly from San Jose, Costa Rica apartments for sale, for example, so in-person showings are critical. It's also helpful to talk to residents in the community to get leads on potential properties.
There are some resources to browse the property market online, but not all properties for sale will be listed. Costa Rica real estate prices can be harder to compare because of this. Most of us are used to being able to see all property types in all areas at the click of a button. In Costa Rica, real estate transactions are far less public.
Be sure to spend time exploring Costa Rica's many towns before buying real estate. Check out our list of the best places to live in Costa Rica, from the Pacific Ocean to the Caribbean Sea. Keep in mind that house prices in Costa Rica vary greatly based on the area. Investment decisions posing questions like "does waterfront property appreciate faster?" are also valid things to consider.
Even though the average house price in Costa Rica is lower than America's, buyers should still do lots of research. Expats are often drawn to the Central Valley, but there are many amazing places all over the country.
Owning property in Costa Rica is much more enjoyable outside of tourist destinations anyway!
Investment Properties
There are plenty of investment opportunities all over Costa Rica. In bigger cities and booming tourist areas, the rental market can be pretty hot. In the San Jose province, in particular, rental returns earn an average of 8.6%. These yields are higher than neighbouring countries in Latin America thanks to Costa Rica's thriving tourism.
Renting out a home or apartment can be a great option for extra income but does require some work. You'll need to educate yourself on landlord-tenant property rights and try to find good tenants. While owning property in Jaco, Costa Rica would be cool, sticking to more family-oriented areas might be a better choice.
Also, don't forget about the tax man! You will have to pay income taxes on any rent you collect with an assumed 15% in expenses.
To break it down, the new tax law subtracts 15% of your rental income for expenses and then taxes you on the remainder. So each month, you are taxed 15% on 85% of your rental income. For a $1000 per month apartment, this would be $127.50 in monthly income taxes.
Buying Land In Costa Rica
Buying property in Costa Rica isn't just limited to an investment property or a second home. Some people choose land ownership instead. Many of the same points and steps in the purchasing process apply.
Just like a house, you need to make sure the property is titled and not a concession property (Maritime Zone land) before making your property purchase. Sadly, beachfront property in Costa Rica isn't an option for non-citizens to own without a partnership with a citizen. Your attorney will check the public registry to verify the title of the land before your real estate purchase.
Land Registration Options and Considerations
The most important thing to do when buying Costa Rica property is to have a survey done. A surveyor will confirm your property boundary lines to avoid any disputes with neighbours. Then, your attorney will record the property survey with the public registry to make it official. Even though these types of things bear legal fees, they're steps you really don't want to skip!
Also, note that you can register your land in your name or as a corporation. If you decide to register in your name and transfer to a corporation later, transfer taxes are 1.5%. You'll also have to pay notary fees, which vary based on the price of the property. This is something to consider if you buy land for personal use and decide to start a rental property business in Costa Rica down the line.
Building in Costa Rica: An Exciting Venture
Once you get through the process of buying land, building a house in Costa Rica can be an exciting and challenging feat. Houses in Costa Rica are designed to accommodate the unique, humid climate and promote indoor/outdoor living.
Since the days of cheap Costa Rica real estate are becoming fewer and far between, many expats choose to go the building route. If you choose to build, this is when it really pays to speak Spanish!
Questions To Ask
If you've found land for sale in an area you like, visit the site and ask the seller a lot of questions before making an offer. You don't want to be taken by surprise after buying your Costa Rica property.
Does the property have water, electricity and sewer access?
Does it have internet access?
Are you allowed to build on it?
Even if you have a real estate agent, the onus is on you as the buyer to do your due diligence.
Final Thoughts
Deciding to purchase a property in any country can be a stressful and overwhelming process. But investing in land or buying a vacation home in Costa Rica doesn't have to be. With a reputable real estate team, you'll be on your way to making an offer in no time!
Taking advantage of the amazing weather and open foreign buying laws creates a great opportunity for investment or a new life in paradise. We hope this information helps you find your dream property!
Have you bought property in Costa Rica? What was your experience like?