It's hard to believe it's been 4 months since that scary day when a surfing session on the beach in Costa Rica left me with a tibia and fibula fracture. Most of you have already heard the full story of what transpired on that day and many of your have followed along as we shared bits and pieces of my initial recovery on Facebook and in our monthly updates on the blog.
*This post may contain affiliate links, as a result, we may receive a small commission (at no extra cost to you) on any bookings/purchases you make through the links in this post. As an Amazon Associate, we earn from qualifying purchases. Read our full disclosure
Today on the 4 months anniversary of the accident, we wanted to take a minute to thank everyone that has emailed us asking about my well-being. (Thank you!) And while we are at it, we wanted to share an update on our lives post surgery and our plans moving forward.
The great news is that my recovery is going really well and it makes us ever so grateful for choosing to go through with surgery instead of waiting 3 months for the bones to heal inside the cast.
Traveling Soon?

Here is a list of our favourite travel providers and accessories to help get you ready for your upcoming trip!
When it comes to the big milestones in my recovery, there were a few.
We retired the cane in mid-May (about 10 weeks after the surgery) and since then the recovery has been all about rebuilding my leg muscles and regaining the strength in tendons and ligaments in my injured ankle.
Over the last few weeks I've been trying to master the art of walking without a limp, walking on tippy toes, walking on uneven terrain, balancing on my injured foot, gaining back my confidence in the ocean (I'm still working on that, especially during big waves in high tide), and on the hiking trails.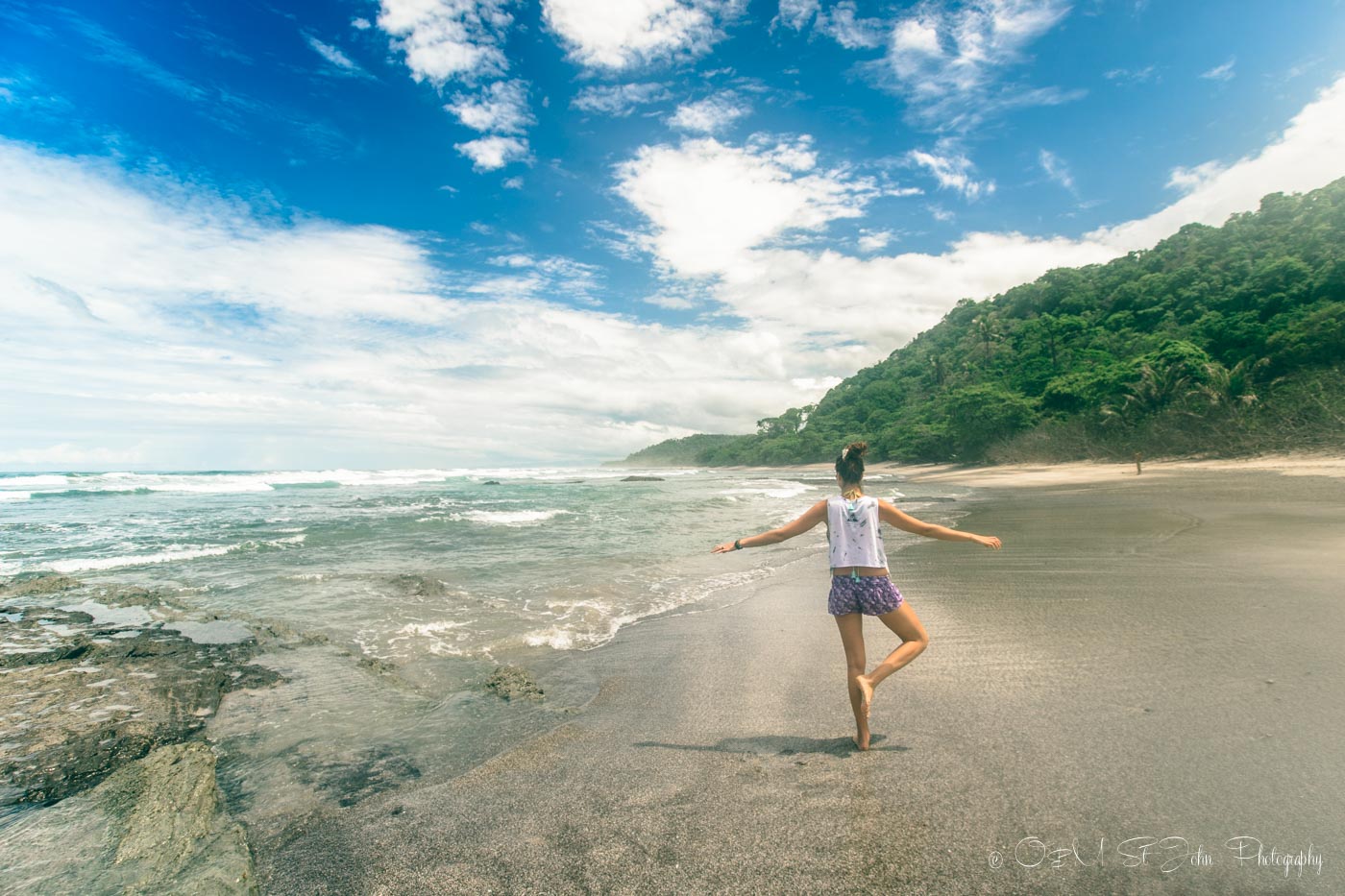 Aside from a few scars (which I plan to turn into some cool tattoos in the future) and occasional swelling, my leg looks and feels ok most of the time. We estimate that it is now back to about 80-85% of full functionality, which is amazing really considering that it's only been 4 months since the accident.
But despite the speedy recovery, the injury has had a big impact on our travel plans for this year. We missed out on a honeymoon in Panama and a chance to spend some time honeymooning in Costa Rica. We didn't get to hike Machu Picchu in Peru and had to essentially cancel or reschedule all of our trips for this year.
But despite the initial disappointment, we have managed to revise our plans to make the most of the last few months, and are looking forward to finally embarking on some bigger and more exciting trips in the near future.
READ NEXT: Best Time to Visit Costa Rica: Monthly Breakdown & Recommendations
So here is what's coming up for us over the next 6 months:
Cuba in July
We are beyond excited that our next big adventure is just around the corner! In mid-July, we'll be packing our bags and setting off on a 3.5 week trip to Cuba. Thanks to our Canadian passports we have no restrictions when it comes to Cuba travel, so we'll be able to move around the country freely and experience Cuba before the newfound US/Cuba relations change the course of tourism in the country forever. Some argue that we are already too late, but we are convinced that once we get beyond Havana and the other popular tourist spots, we'll find lots of off the beaten path experiences and places that aren't teeming with tourists yet.
We've given ourselves lots of time to explore and while our itinerary is not set in stone, our rough plan includes visits to Havana, Cienfuegos, Trinidad, Santa Clara, Santiago de Cuba, Baracoa, Holguin, and Vinales.
Brazil in August
We are sticking to our initial plans and heading down to Brazil for the 2016 Summer Olympics! We fell in love with Rio during our first visit in 2014 for the World Cup and have been really looking to an opportunity to come back and spend more time in Rio as well as explore the rest of Brazil.
We'll be spending a total of 4 weeks exploring the country. Our week in Rio will coincide with the last week of the Olympics so we are hoping to check out a few Olympic events while we are there. The rest of the time we'll spend visiting Iguazu Falls and then traveling North along the coast. We'll see how far we can get, but we are hoping to check out Recife, Fernando de Noronha, Fortaleza, and Jericoacoara.
Colombia in November/December
We are giving me a few more months to go from 85% to 95% before traveling to Colombia. A trip to Colombia can be a pretty low impact if you just want to hang out in major cities, eat, drink, and be merry, but we have bookmarked a few very cool treks we'd love to check out as well. The Lost City trek, a 5 day trip through the Sierra Nevada de Santa Marta to an ancient, ruined city Ciudad Perdida is one of them, along with a trek to a few off the beaten path colonial villages near San Gil. We are hoping to spend a total of 3-4 weeks in Colombia from mid-November to mid-December.
Other destinations:
At this point in time, Peru and Bolivia are officially off the list for this year. Our itineraries for both of these countries were way too strenuous for me, so we decided not to risk it. Instead, we are looking to add 1-2 additional countries/trips to fill the rest of our year. There is talk about a trip to Europe, a visit to Panama, and/or Nicaragua. We'll keep you posted on our plans via Facebook and our Newsletter.
Like this post? Pin it for later!
Have you ever been to Cuba, Brazil, or Colombia? If so, we'd love to hear your tips for our upcoming trips. Leave your thoughts in the comments section below!