Known for its Pinot Noir and Chardonnay, Prince Edward County is slowly but surely solidifying itself as one of the best wine regions in Canada. The weather and soil are part of what makes Prince Edward Country wine so unique. The winds coming off Lake Ontario protect the grapes from early frost and the soil, a mixture of clay and limestone, draws comparisons to the French wine-growing region of Burgundy.
*This post may contain affiliate links, as a result, we may receive a small commission (at no extra cost to you) on any bookings/purchases you make through the links in this post. As an Amazon Associate, we earn from qualifying purchases. Read our full disclosure
Despite, the region's rich agricultural history, it wasn't until 2001 that the first winery opened up in the region. Waupoos Estates Winery put PEC on the map and in 2003, The Grape Growers of Ontario designated Prince Edward County as a wine-growing region. Today more and more Prince Edward County wineries are opening up. Most of them believe in respecting their little patch of earth and the value of eating and drinking locally.
With over 40 wineries in the region, there is a lot to taste! So we've put together a list of our favourite Prince Edward County wineries you should visit!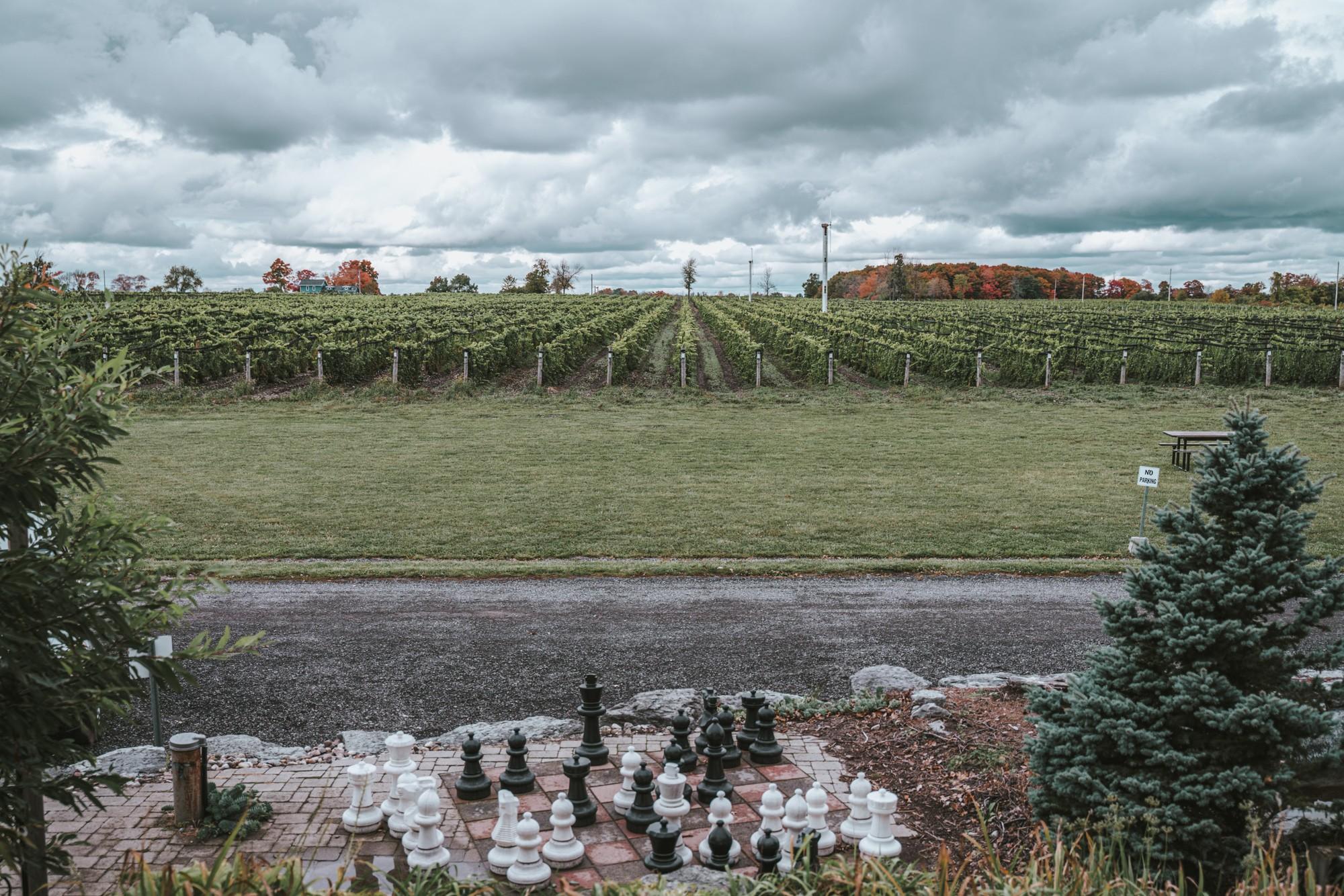 Traveling Soon?

Here is a list of our favourite travel providers and accessories to help get you ready for your upcoming trip!
The Best Wineries in Prince Edward County
Lacey Estates
Lacey Estates is one of the region's family-owned and operated PEC wineries. They never import grapes so everything is made with 100% estate-grown grapes. They sell lovely Pinot Gris, Chardonnay, Gewurztraminer, Baco Noir, and Cabernet Franc. We loved the stunning view from the tasting room and porch. They are RV friendly and a member of Harvest Host, so we were able to stay the night there in our campervan.
The Old Third
The Old Third winery offers tastings in their stylish old barn, where we tasted the best riesling in Prince Edward County (in our opinion, anyway). They also produce cinder and hold several events throughout the year. We were lucky enough to attend a special Countylicious dinner there during our visit that made us fall in love with the barn at the Old Third and their lovely wines.
Karlo Estates
Karlo Estates in Wellington, Ontario has won countless awards. The winery is owned by Master Winemaker and Wine Judge, Richard Karlo who oversees wine production and planning. They offer a tasting in their exposed beam barn where visitors can also choose from a vegan wine and cheese tasting option. Outside, the nearly 100-acre property is home to North America's Largest Dry Stone bridge.
Grange of Prince Edward Vineyards and Estate Winery
The Grange of Prince Edward is set on a beautiful property in Prince Edward County. They offer takeaway tasting boxes to enjoy in their garden as well as an on-site food truck, The Old Salt. This is one of the only Picton wineries where you can enjoy wine plus vegan Beyond sausages and tasty cocktails.
Sugarbush Vineyards & Winery
Sugarbush is a family-owned and operated winery that serves up gourmet grilled cheeses alongside their small-batch wines. They have a lovely outdoor tasting area with great views of the vineyard and friendly staff. You can only find this gem during Prince Edward County wine tours.
Rosehall Run Vineyards Inc.
Rosehall Run is one of the oldest vineyards in Prince Edward County. They boast award-winning wines and offered a friendly, sophisticated atmosphere. They have on-site tastings, a lovely outdoor area and offer events throughout the year.
Casa-Dea Winery & Banquet Hall
Casa-Dea Winery is another member of the Harvest Host program for campervans and RVs. The winery has a large selection of VQA wine available but the tasting still felt intimate and personal. The founder grew up in Italy where he studied with monks and was taught the art of winemaking. He brought his love for winemaking to the county when he immigrated to Canada along with a few very unique winemaking styles that you won't find anywhere else in the county.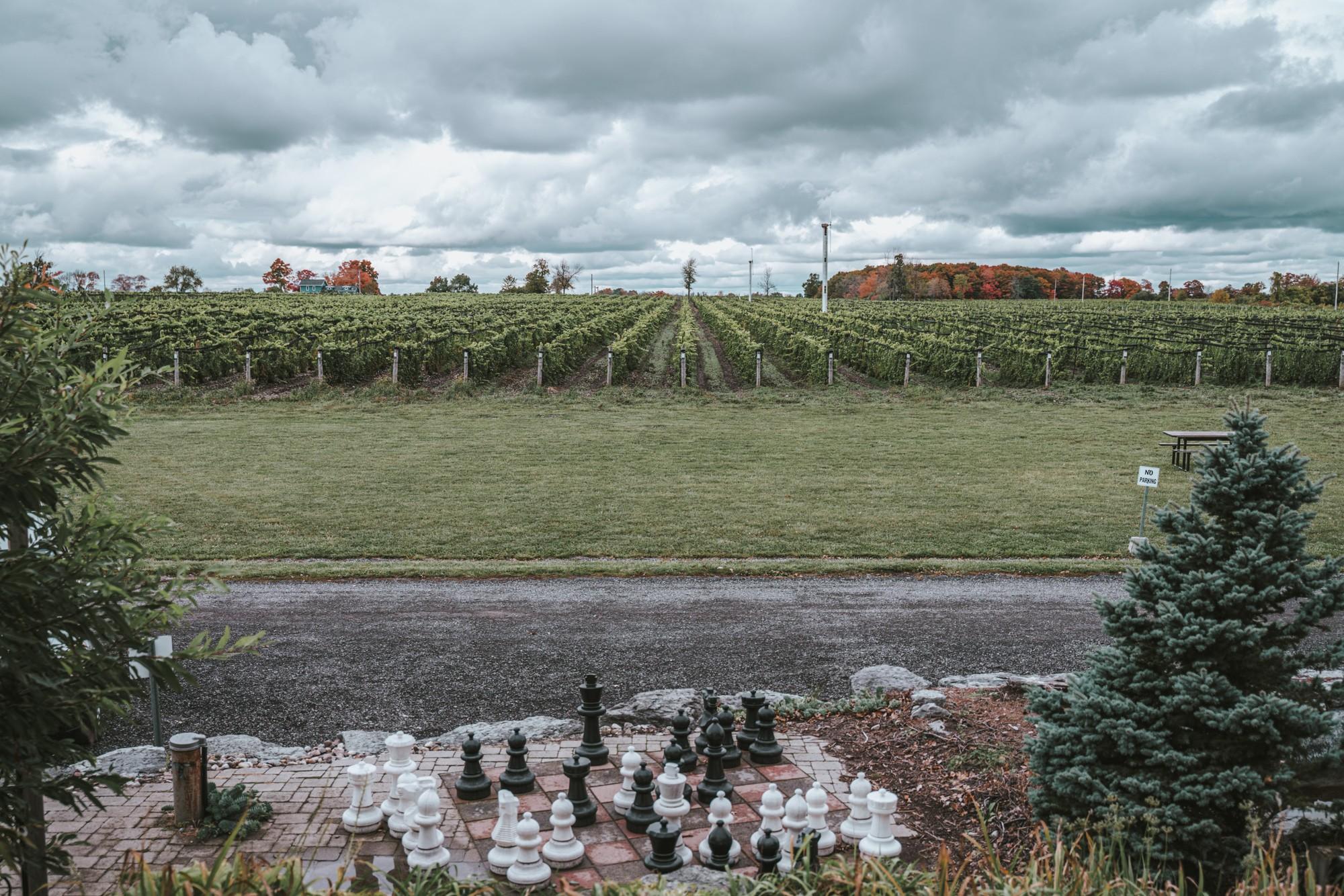 Harwood Estate Vineyard
Harwood Estate is a completely solar-powered winery. They are also RV friendly, dog friendly, and have electric charging points. You can take your wine tastings out onto the patio to enjoy the lovely views of the vineyard.
Closson Chase Vineyards Inc.
Closson Chase is famous for its big purple barn and great wine. The vineyard started planting vines in 1999 making them one of the oldest vineyards in Prince Edward County. They were also an early adopter of sustainable agriculture. In addition, they make it their mission to craft wines "using centuries-old European traditions & sustainable, innovative techniques."
Huff Estates
Located the road to Bloomfield, Huff Estates was opened in 2004 and holds their tastings in an ultra-modern building. Their great pizza is such a joy which pairs nicely with their wines. The outdoor restaurant has lovely views of the vineyard. Visitors are encouraged to explore the Oeno Gallery and sculpture garden also located on-site.
Norman Hardie Winery and Vineyard
Norman Hardie Winery and Vineyard is named after the owner and winemaker who obtained his sommelier certification in Burgundy and then moved on to the art of winemaking. He ensures that only perfect fruit makes its way into the wine, by ensuring all grapes all handpicked and sorted. At this winery in Prince Edward County, you can visit the tasting bar or relax on the patio with a pizza and glass of wine.
Trail Estate Winery
This winery focuses on low intervention wines. Their winemaking ethos is based on respect for nature and no additions or subtractions. You must book a tasting in advance if you want to visit the winery, something we didn't know at the time of our visit. But the intimate tasting experience is worth planning ahead for. Trail Estate Winery is popular for its eclectic selection of both regional classics and non-traditional wine styles like Orange wine.
Waupoos Estates Winery
Perched on Lake Ontario, Waupoos Estate was the first winery to open in the region. Their wine is famous for its rich minerality, which you can sample at their tasting bar on site. However, if are looking for something more substantial they have a farm-to-table restaurant on site that has views of the water. They offer Prince Edward County winery tours of their estate, on-site farm and vineyards.
With its close proximity to Toronto and Ottawa, Prince Edward County is a great place to go for a weekend getaway. Their wineries are quickly becoming masteries of cool-climate wines that you need to taste for yourself.