Over the years of traveling around the world, we've visited over 80 different countries on 6 continents. We've traversed through Asia, Australia, New Zealand, visited countries in Western and Eastern Europe, checked out parts of Africa, and explored many corners of Central and South America.
*This post may contain affiliate links, as a result, we may receive a small commission (at no extra cost to you) on any bookings/purchases you make through the links in this post. As an Amazon Associate, we earn from qualifying purchases. Read our full disclosure
And if there is one thing we have learned, is that travel is not just for the rich. For the first few years of our nomadic life, we traveled the world on just $50/day and found plenty of destinations where these dollars could stretch further than expected.
If you are anything like us and love seeing your travel dollar go further, then this list is for you! We've put together our list of 10 best budget destinations where you can easily travel on just USD $25-$50/per person/day.
Thailand
Thailand has long been our all time favourite budget friendly destination. We love it there so much that we have traveled to Thailand more than 5 times over the last few years. Each time come back in awe of how affordable and diverse Thailand is. It can be your well-deserved beach holiday with some great diving, a party destination, a place to get off the beaten path, trek into the hill country, or eat your way through Thailand's incredible cuisine.
You can still find dorms across the country as cheap as $10/night, eat a great meal for $2-3, and enjoy a cold Chang beer for about $1.5.
Indonesia
After spending a month in Indonesia in 2015, we quickly fell in love with this amazing country. Forget your typical trip to Kuta Beach, Bali, and choose to explore other parts of Indonesia, for a chance to gain a better understanding of the local culture, Indonesian customs, and traditions. Our favourite is the Java region where you can marvel at 1,000-year old temples, roam through the streets of fascinating towns, hike to the heart of active volcanoes, or witness sunrise at the peak of the magnificent Mt Bromo.
Accommodation in Java will set you back by about $10/pp, but food is still very cheap, with 2 people able to dine for less than $5.
China
If you're interested in history, culture and hearty but cheap food, China should be on your list. Stay away from fancy restaurants and expensive clubs in pricey Beijing and Shanghai and you can easily make do with a budget of $50/day in these huge metropolises. But our advice is to explore even further. Head southwest and visit the ancient gems in Yunnan province, like the town of Lijiang, explore the Shilin forest, hike in Tiger Leaping Gorge, or explore the karst mountain scenery of Yangshuo.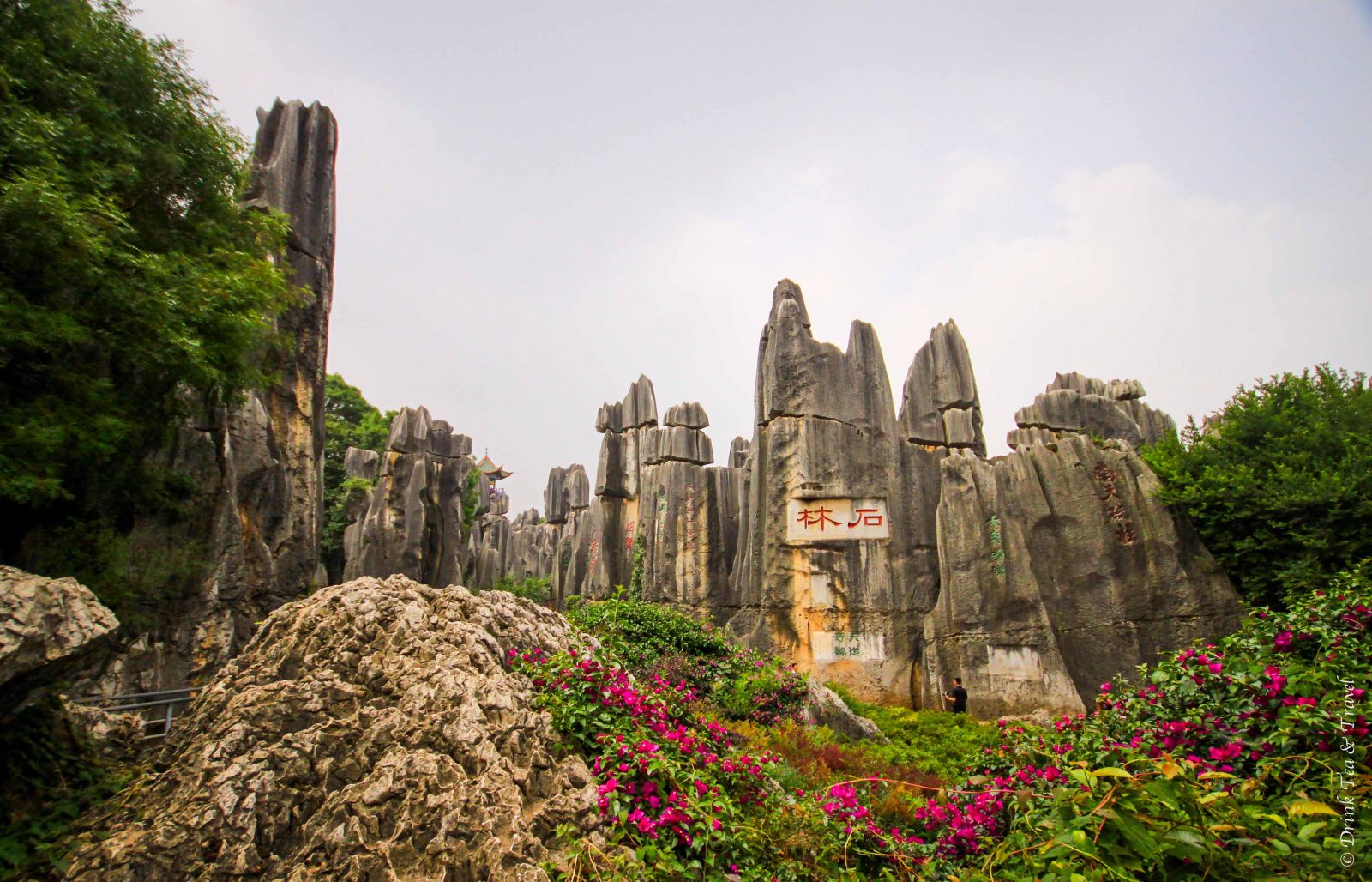 The further away you go, the cheaper it will get, but keep in mind that it will also be harder to get around without some knowledge of Mandarin. Study before you go and you won't have to rely on guided tours and expensive packages!
India
There are many ways to experience India. Stay in 5-star hotels and dine in Mumbai's best restaurants and you are bound to max out your credit card in no time. But travel the way locals do it, think trains, street food, and homestays and you'll be able to stretch your dollar that much further. And, of course, this way you'll get to experience the true India with all the good, the bad, and the ugly that comes with it.
Australia
Surprised to see Australia on the list? We know, the stereotype is that Australia is one of the most expensive countries in the world. After living there for over 3 years and traveling extensively through all of its regions, we have discovered that it is possible to travel Australia on a budget of less than $50/day. But what's even better is that due to the terrible exchange rate your US $ will now go that much further Down Under. You can see more, do more, and stay longer!
Australia is a great country for those thinking of embarking on their first solo trip, but it's just as great of a destination for couples and families. Here are just a few reasons why we think you should travel to Australia this year!
Greece
Forget England, France, Switzerland, and especially Scandinavia. If you are traveling on a budget you'll be hard pressed to make it in any of the Western European countries for under $50/day. But Greece is one of the few exceptions.
Prices in Greece have plummeted over the last few years, but Greece's beauty and deep history is still there to discover. Choose to travel there in the shoulder season, when the crowd (and the prices) have subsided, or opt to skip the glamorous Cyclades islands, and stick to mainland instead.
Eastern Europe
If you are itching for a European trip in the summer, Eastern Europe is where it's at. Having been to all of those countries, we can attest of how incredibly cheap they are compared to Western Europe and without a doubt, just as picturesque. Max always bring up this mind-boggling story from our time in Kyiv. "We dined at a really fancy, specialty chocolate house with 6 other people, indulging in phenomenal pastry, cakes, and gourmet coffee and our bill for 8 people was under $10" – Beat THAT!
Prices in Serbia, Poland and Romania were comparatively higher than that, but still significantly cheaper than anywhere else in Europe.
Nicaragua
If our recent visit to San Juan del Sur, Nicaragua's famous beach town is any indication, then Nicaragua is a way better value for money than it's neighbour, Costa Rica. We were dining for $5/meal, drinking 2 for 1 cocktails for $3-4, and enjoying surfing on their best beaches for a fraction of a price than you would in Costa Rica. Getting around is easy thanks to a great network of chicken busses running from all major cities, and finding a decent dorm bed for as little as $5 is still possible!
Bolivia
This year we've got big plans to explore South America, including trips to Peru, Colombia, and Brazil. A few years ago, we learned that Brazil is not a cheap destination and we know that our Machu Picchu trek in Peru won't be budget friendly either. The only way to balance out these 2 expensive trips this year was to add a visit to Bolivia, one of the cheapest countries in South America to our plans.
From what we hear Bolivia has long been a favourite with backpackers in South America thanks to the fact that it's very affordable. We know that we can find rooms for as cheap as $5-10/night, eat at local restaurants for less than $5 and explore places like La Paz, the Uyuni Salt flats, and Sucre for $10-20/pp.
But don't think we are clueless. We heard all the travel warnings and the scary stories of crime in Venezuela, but then we read some articles and it really does sound like the situation is better than the media makes it out to be.
Needless to say, Venezuela has definitely been added to our list of cheap countries to visit this year and since we are all about sharing our discoveries with you, we think it should be added to yours too!
What other budget friendly destinations would you recommend to other travelers? Leave your recommendations in the comments section below!