You've been thinking about an Australia vacation for a while… Maybe you stumbled upon the beautiful BuzzFeed lists of all the amazing sights and attractions in Australia, or perhaps you came across a cheap flight deal. Or maybe it was all the recent posts about Australia on Drink Tea and Travel that pushed you to finally say "YES" and commit to making your long term dream of an Australia vacation a reality!
*This post may contain affiliate links, as a result, we may receive a small commission (at no extra cost to you) on any bookings/purchases you make through the links in this post. As an Amazon Associate, we earn from qualifying purchases. Read our full disclosure
Congratulations on taking the first step towards an incredible trip to the land down under!
Now onto the more difficult part…
Planning an Australia trip can be rather overwhelming. It's a massive country with a LOT of beautiful sights and attractions. Most people wanting to do an Australia tour don't have the luxury of spending months exploring the country, so it comes down to picking and choosing the best places to visit in Australia and making an itinerary that works for YOU.
Australia Vacation 2-Week Itinerary
A Little Bit of Everything on the East Coast
You have to come to terms with the fact that it's actually impossible to see all of the major sights on a short 2-week Australia trip. You will most likely be flying into Melbourne or Sydney, so it makes sense to start your trip from there, although you could just as easily take a flight up to Cairns and travel down.
Cairns: 2 days
Cairns is a great town to start your Australia vacation in! To kick it off with a bang, why not spend a day on a trip to the Great Barrier Reef or check out some of the other activities in town, like hot air ballooning, skydiving, zip-lining, and more?
Whitsundays: 3 days
Travel south to Airlie Beach, a getaway on the beautiful Whitsunday Islands. Airlie Beach used to be a backpacker town but now caters to travelers on any budget. Choose to stay at Airlie Beach and take a day trip to check out the islands, or hop aboard the cruise boats/yachts for a 2-3 day sailing adventure.
Traveling Soon?

Here is a list of our favourite travel providers and accessories to help get you ready for your upcoming trip!
Fraser Island: 3 days
Jump on an overnight bus, or take a quick flight down to Hervey Bay, a gateway to Fraser Island, the largest sand island in the world. Explore Fraser's sand dunes, rainforest, and beaches on a 2-3 day Fraser Island Tour, or rent your own 4×4 and get off the beaten path.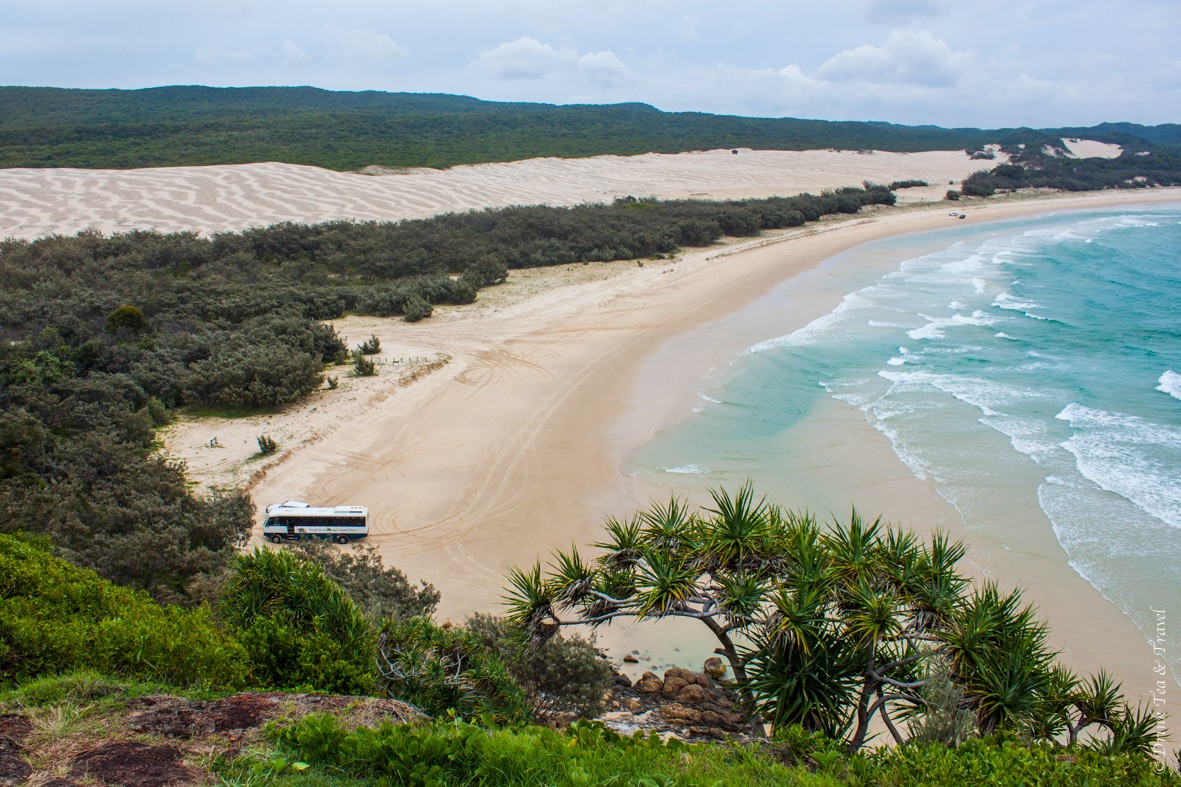 Byron Bay: 2 days
A haven for hippies, beach lovers, backpackers, families… heck, Byron Bay caters to just about anyone! You can laze around on the beach, take a surf lesson, go on a whale watching cruise, go kayaking with dolphins, shop 'til you drop in Byron's many funky boutiques, eat, drink and be merry! It's one of our favourite places to visit in Australia.
Sydney: 2 days
Spend your time in Sydney taking in the major sights and then follow the locals' footsteps to experience the best of Sydney's day to day life.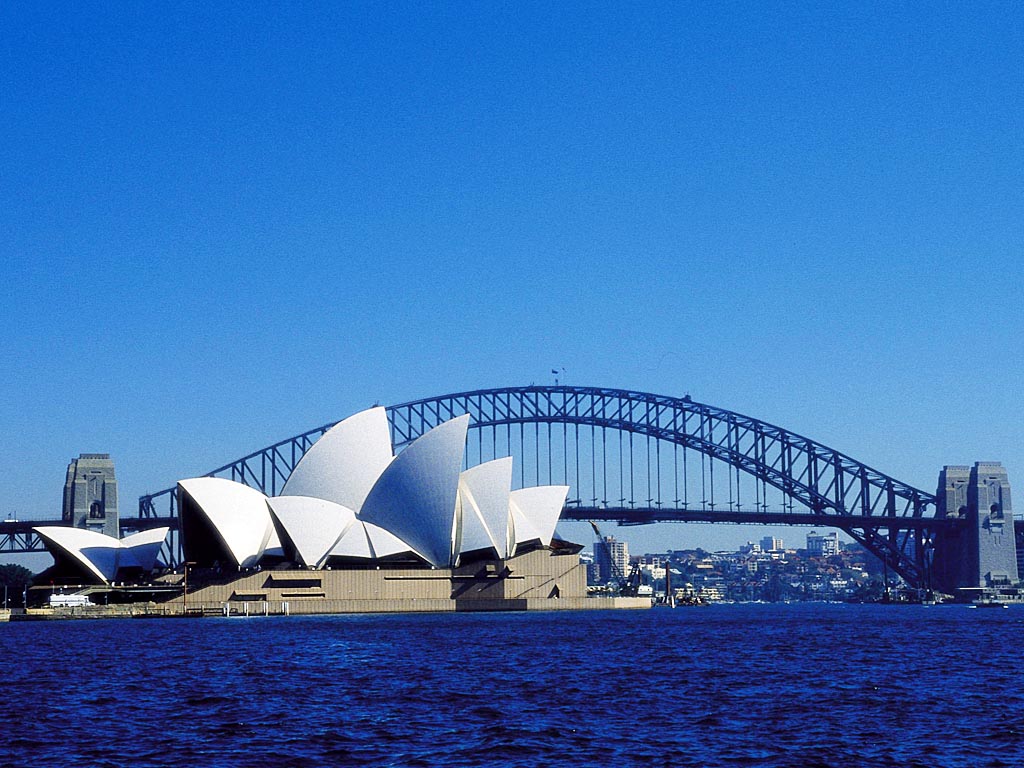 Melbourne: 2 days
Finish off your Australia trip in Melbourne, a hip, trendy, and vibrant city brimming with culture. See a footie game, go to the races, explore the laneways, shop, eat, and drink. If you have the time, rent a car or hop on a tour to explore the Great Ocean Road, one of the most picturesque drives in Australia, or choose to spend a few days in the spectacular Grampians National Park.
Australia Vacation 3-Week Itinerary
Take Your Australia Tour A Little Bit Further
An extra week for your Australia vacation means you can go farther and explore more!
Cairns: 4 days
Give yourself a few extra days in Cairns and travel up north to one of the most beautiful rainforests in Australia, Daintree National Park. Stay in Cape Tribulation in the heart of Daintree and enjoy a few days exploring the rainforest and being disconnected from the outside world.
Whitsundays: 3 days
Same as 2-week itinerary
Fraser Island: 3 days
Same as 2-week itinerary
Byron Bay: 3-4 days
Spend a few extra days in Byron. If you sink your teeth into Byron, it's a place you can really fall in love with.
Newcastle/Hunter Valley: 2-3 days
Newcastle may not strike you as being full of sites and attractions that are worth a visit, but I personally think it's Australia's Most Underrated City. And Hunter Valley, located just an hour away from Newcastle, is my favourite wine region in Australia. It's a great region to stop in for a day or two.
Sydney: 2 days
Same as 2-week itinerary
Melbourne: 2 days
Same as 2-week itinerary
Australia Vacation 4+ Week Itinerary
Stay Longer and Get Off the Beaten Track
Use the 3-week Australia vacation itinerary above as a base and choose to either stay in each place for longer, allowing yourself to really soak in the towns/cities, or add a few more stops to your Australia tour and explore Australia beyond the major sites and attractions. Here are a few destinations to consider:
Ayres Rock/Uluru: 3-4 days
Some say that Australia holidays are incomplete without a trip to Uluru/Ayres Rock, the famous mountain located in the Australian Outback and that seeing the sun set over the endless outback desert and light up Ayres Rock is magical and unforgettable. Others claim that it's just a rock that's hot, expensive to get to, and surrounded by annoying black flies.
I don't recommend Uluru as a place to visit in Australia if you have less than 3 weeks to spend in Australia, but you can squeeze a 3-4 day visit into a 4-week itinerary without sacrificing other great destinations.
Darwin/Kakadu National Park: 5-7 days
Darwin, the tropical capital city of the Northern Territories, offers a relaxed lifestyle and unique multiculturalism. It is home to a number of historical and cultural landmarks and serves as the gateway to Kakadu National Park, the largest national park in Australia and one of the 'must see' places to visit in Australia if you have the time.
The park contains one of the highest concentrations of Aboriginal rock art sites in the world and is comprised of more than 110,000 sq km (42 471 sq miles) of diverse landscapes and adventure activities. Spending 5-7 days in Darwin/Kakadu will help you gain a better understanding of the Australian aboriginal culture.
Kakadu National Park, NT. Photo by dimthoughts via Flickr CC
Tasmania: 5-10 days
After recently visiting Tasmania, I can't stop raving about this beautiful, yet often forgotten island state! It doesn't matter if you are a hiker excited about a chance to trek through the rugged and remote wilderness of Tassie, or if you are a city person, who loves to explore markets, dine in great restaurants, and sip on craft beers at funky bars, or if you are a history buff wanting to learn more about Australian heritage and convict history. Tasmania has plenty of unforgettable experiences for every kind of traveler.
Western Australia: 10-20 days
There is more to that side of Australia then just Perth. Western Australia is home to some of the best beaches in Australia, unique natural sights, and incredible national parks.
Some argue that Ningaloo Reef, located in Exmouth, WA, is a better and less touristy version of the Great Barrier Reef, and it's the only place in Australia where you can swim with whale sharks.
South Australia: 5-10 days
Getting to South Australia is hard, and getting around once you're there is even harder, but renting a car/4×4 to explore some of South Australia's biggest attractions is definitely worth it.
Spend 1-2 days of your Australia tour in Adelaide, 2-3 days in the famous Barossa Valley Wine Region, and then head south to Kangaroo Island, a unique wildlife sanctuary with great natural scenery.
Road Trip along the legendary Pacific Coast: 3-10 days
You can easily hop from Brisbane to Sydney for as little as $50-$100, but taking the time to explore the smaller beach towns and off the beaten path attractions along the Pacific Coast can give you much better insight into Australian culture and life. Here is a guide to the Ultimate Sydney to Brisbane (or the reverse) Road Trip Itinerary, and it doesn't have to cost an arm and a leg.
Everyone's ideal Australia vacation will look different. Maybe you love spending more time in the cities, shopping, eating, drinking and soaking in Australia's vibrant city culture, or perhaps you prefer to hike, to explore, to swim in the rock pools, and to get closer to nature, or maybe you are after nothing more than a great beach vacation in an exotic new country.
Your answer should guide YOUR Ultimate Australia Vacation Itinerary!
Like this post? Pin it for later
Need some help planning your trip to Australia?
Leave a comment below and I'd be happy to help you out!