Our trip to Indonesia was one of our most memorable adventures!
*This post may contain affiliate links, as a result, we may receive a small commission (at no extra cost to you) on any bookings/purchases you make through the links in this post. As an Amazon Associate, we earn from qualifying purchases. Read our full disclosure
We frolicked through the mountains and highlands of the Java region, ooh'ed and aaah'ed at the ancient temples of Prambanan and Borobodur, stood at the crater of an active volcano, explored off-the-beaten-path beaches, and got up close and personal with sharks, turtles, and other underwater creatures.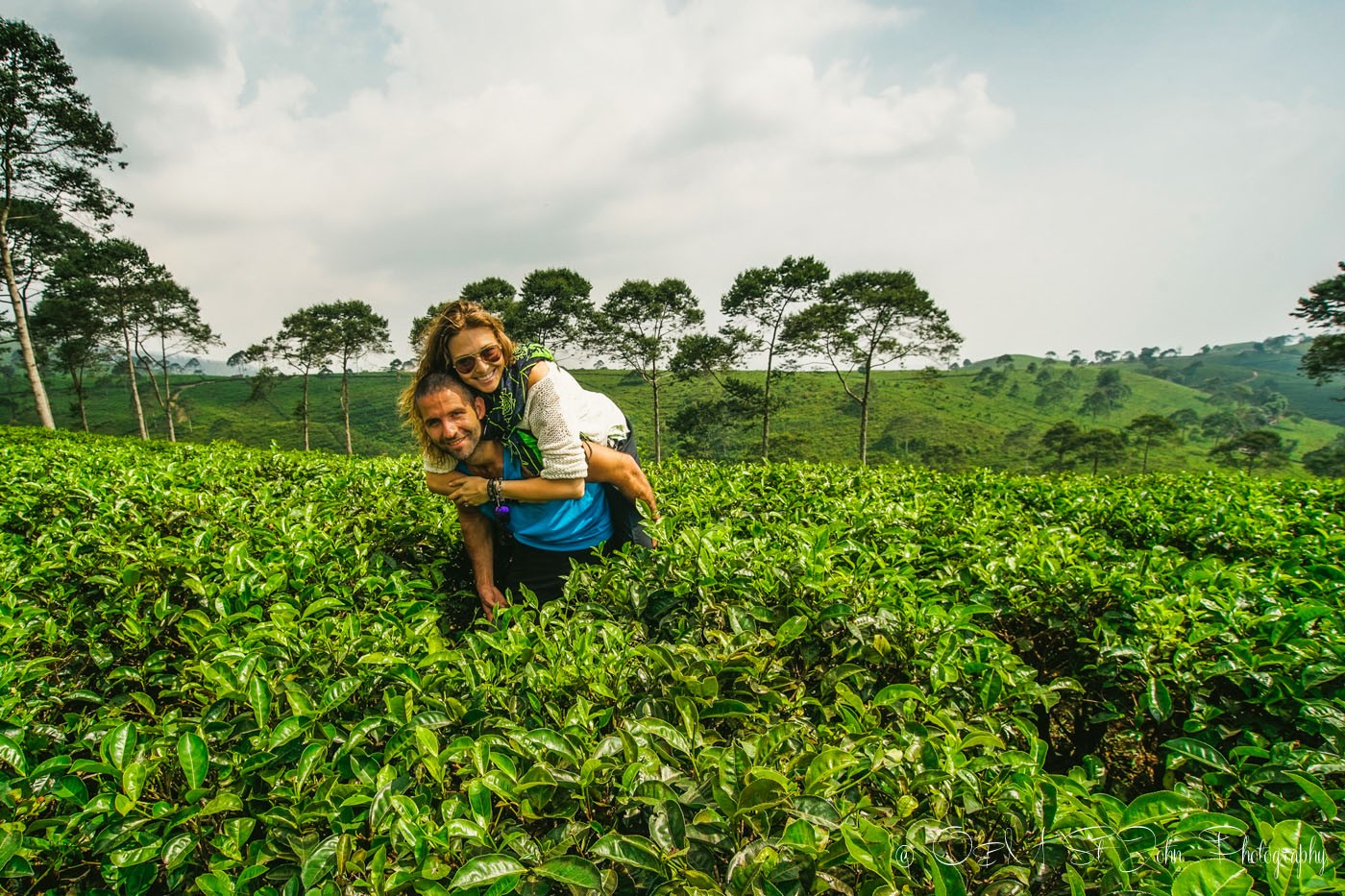 Traveling Soon?

Here is a list of our favourite travel providers and accessories to help get you ready for your upcoming trip!
We couldn't believe that it took us so long to finally spend some time in this beautiful country.
Unlike its neighbours, Thailand, Cambodia and Vietnam, Indonesia doesn't always make it onto the backpackers S.E.A. itinerary.
It certainly wasn't at the top of our travel wish list when we first started exploring S.E.A. For us it wasn't the lack of sights or amazing experiences that held us back from visiting Indonesia, it was the fact that Indonesia is HUGE.
Its 18,110 islands, 6,000 of them inhabited, made planning our trip to Indonesia that much more intimidating.
But now that we've had a chance to experience Indonesia for ourselves, we are ready to share our suggested itinerary with you!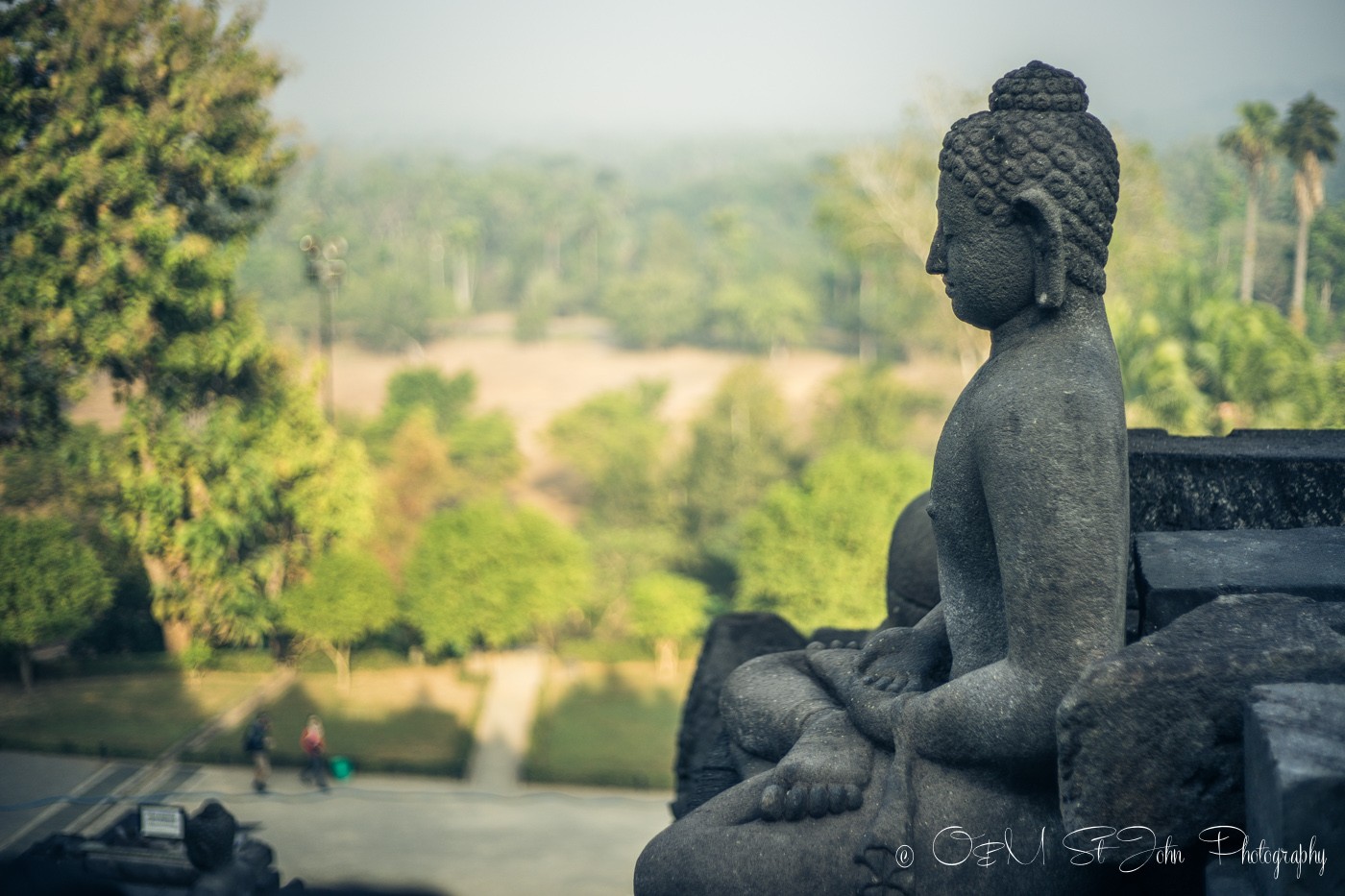 2 Weeks in Indonesia Itinerary
If 2 weeks is all you have to experience the best of Indonesia, come to terms with the fact that you just won't see everything. The country is too vast and is full of too many amazing experiences to cram into 2 weeks.
But we promise you can still see and do a ton!
Yogyakarta, Java – 2-3 days
Jakarta will be a lot cheaper to fly into, but if you are short on time, don't be tempted to add it to your itinerary. It's not worth the stop.
Head straight to Yogyakarta and plan to stay for 2-3 days. Affectionately known as Jogja, Yogyakarta is on the island of Java and is widely considered to be the cultural heart of the whole of Indonesia. From cultural landmarks to mountains, forests and waterfalls, Jogja is an amazing starting point for your 2 weeks in Indonesia.
Top Yogyakarta Attractions
The biggest attractions in Yogyakarta are the Borobudur Temple and Prambanan Temple and while seeing both in one day will be a bit exhausting it's not impossible.
Plan to visit Borobudur at sunrise and Prambanan at sunset, then spend the second day checking out the city of Yogyakarta.
For a green way to explore the area, consider taking a Yogyakarta Bike Tour. With the help of a local guide, you'll ride along picturesque rice fields to the Borobudur Village or through the Yogyakarta countryside. Both tour options give you the chance to meet with the locals and learn about traditional village life.
Other Things to do in Yogyakarta
Visit Jomblang Cave
Bask in the heavenly light on a Jomblang Cave Tour. If you fancy some action and adventure, then this private tour will be right up your street. You'll rappel down into the cave, some 59 metres (193.5 feet) and then explore the tunnels of this magnificent underground wonder.
Jurang Tembelan, Pine Forest, and Timang Beach
This 12 hour day trip takes you on a tour of the best tourist spots in the south of Yogyakarta. First stop is the cliff top viewpoint of Jurang Tembelan where you'll feel like your sailing on a sea of clouds. From there, you'll head to the magical and beautiful Pine Forest before heading to the shores of Timang Beach. If you can, make it more sustainable by sharing the tour with a couple of other travellers.
Where to Stay in Yogyakarta
Stay close to the city center, near Jalan Malioboro (Malioboro Street), so you are within walking distance to restaurants and other attractions.
Greenhost Boutique Hotel,

an eco-friendly hotel in Prawirotaman, Yogyakarta that offers

plenty of modern amenities that don't cost the environment.

It also retains a lot of connection to the local culture and tradition

. The rooms, 96 in total, are carefully designed with environmentally-friendly wood scraps and recycled packing materials. And not only that; there's also a

creative farming area that grows the freshest produce

used in the hotel's restaurant to get that true earth-to -table dining experience.

Yabbiekayu Eco-Bungalows

are located in just 15 minutes south of Yogyakarta in the little village of Tembi. The bungalows are eco-designed, constructed from 100% recycled timber and sustainable materials from the recycling center. They use organic food in their own on-site restaurant, grown in their own "edible landscape" garden, provide biodegradable soaps and shampoos, and are dedicated to a number of green initiatives in the local community. There are 5 different bungalows and a treehouse, each with a different design but all with a touch of luxury.

Benetta House

is a quirky little homestay B&B accommodation, located right in the heart of Yogyakarta. The homestay is a great way to support the local community and get a feel for the day-to-day life in Indonesia. Benetta House is run by Silva and her mother, with her mother doing all the cooking for breakfast– you'll be well fed for sure!
Click here to check prices and availability at the Greenhost Boutique Hotel for your travel dates!
READ NEXT: THERE IS MORE TO YOGYAKARTA THEN BOROBUDUR AND PRAMBANAN
Malang, Java – 2 days
From Yogyakarta, hop on an overnight train and make your way to Malang.
This is the second largest city in East Java and the gateway to the stunning Mount Bromo and the Ijen Crater which sits amidst a landscape of volcanic cones and a beautiful turquoise coloured sulfur lake.
Malang has much to offer, with plenty of beaches, temples, tea plantations, beautiful waterfalls and so much more. It's well worth a spot on your 2 week itinerary in Indonesia.
Top Malang Attractions
Malang serves as a great getaway to Mt Bromo and Ijen Crater. If your itinerary allows for it, plan 2 individual trips to see Mt Bromo and Ijen Crater from Malang, as each one is easily organized as a day trip with a VERY early start.
But if you are short on time, join a combined Mt Bromo and Ijen Crater 1N/2D Tour that will take you to both attractions and give you an option to be taken to the Gilimanuk ferry port in the western tip of Bali Island and onwards to Kuta, Bali.
But beware, the trip from the ferry across to Kuta is a long one (6-7 hrs), so it might make more sense to grab a tour that returns to Surabaya and fly from Surabaya to Bali instead.
Other Things to do in Malang
Rent a bike
If you have a few more days to spare, it's worth hanging around Malang for a day or so. It's a quiet green city surrounded by charming towns and tree plantations. A perfect place to rent a bike and get lost in the countryside.
Go Whitewater Rafting
Mt Bromo offers more than just hiking opportunities. Bromo Eco Tourism offers adventure packages like this Songa Rafting tour. The 3-night, 4-day tour includes a trip to the Madakaripura Waterfall, spectacular views from Mt Bromo viewing points at sunset and sunrise, the Ijen crater, homestays, and whitewater rafting on the Songa River.
Visit the Rainbow Village
Jodipan was once a run-down slum which the government was ready to give up on and relocate all of its residents. But, a group of students had a colourful plan to bring life (and tourists) to this part of Malang.
Their idea brought together a local paint distributor and local artists to transform the village into a vibrant, multi-coloured masterpiece! Visiting this odd little village rainbow offers some amazing photo opportunities and is also a great way to help support the local community.
Where to Stay in Malang
The town is small and easy to explore on foot. We recommend staying at the Helios Hotel, for its good location and a great rooftop bar.
Djoglo Luxury Bungalow Hotel

is a great option for those looking for a little bit of pampering and R&R while in Malang. The bungalows are spacious, stylish and have all the amenities you could ever need.
If you are looking for a more budget-friendly option, then the

INNI Homestay

provides a great location, comfort, and a hearty Indonesian breakfast.
READ NEXT: CHASING THE BLUE FLAME: OUR HIKE TO THE HEART OF IJEN CRATER
Ubud, Bali – 2 days
We won't be the only ones to tell you not to waste your time in Kuta. Unless you are looking to get drunk with a bunch of 18-year old Australians (sorry Aussies, you know we love you and your country, but you really do get out of hand when you come to Kuta), there is absolutely no reason for you to stop here.
Take a bus from Kuta directly to Ubud for a more cultural Bali experience. The surrounding village communities specialize in crafts, textiles, jewellery and woodcarving. If you want to pick up a few souvenirs and support local businesses, then this is the place.
Spend 2-3 days in Ubud, enjoying the town itself and the various day trips/activities available nearby.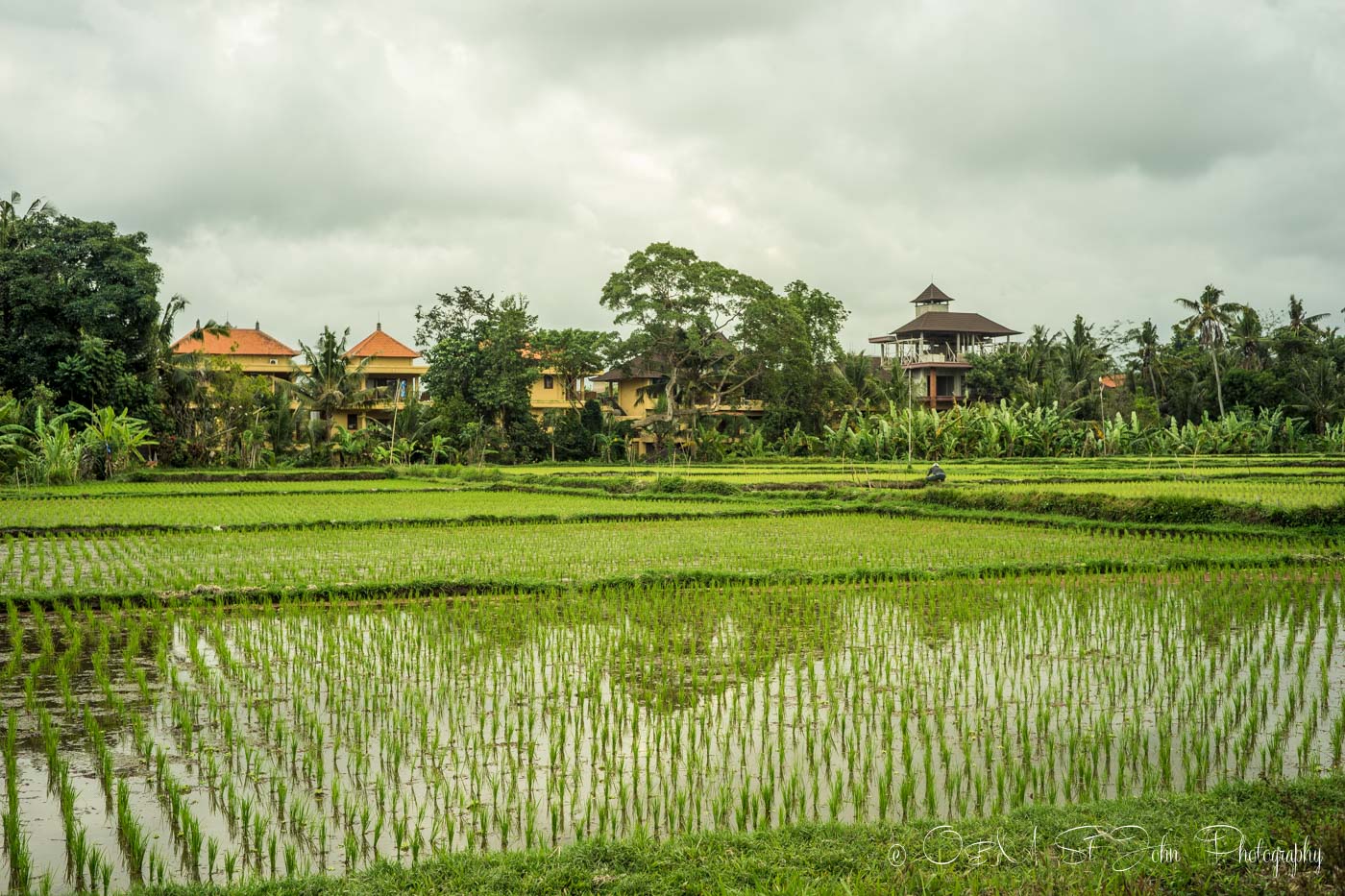 Top Ubud Attractions
Take a Balinese Cooking Class
Learn how to make authentic Balinese dishes with this unique tour. The Balinese cooking class at an organic farm includes a trip to the local food market to select fresh ingredients before heading to the cooking school where you'll be shown how to prepare traditional meals from scratch. It's a unique experience that will allow you to take your skills home with you to relive and enjoy for years to come.
Visit Tegallalang Rice Terraces
An Ubud e-bike tour is the best way to explore the natural wonders, history and culture of the region. It's greener than a driving tour and you'll see much more in just a few hours than you would by foot. The local guide will lead you through villages, monkey forests, past temples, coffee plantations and onto the rice fields and Tegallalang rice terrace.
Explore Ubud's Waterfalls
Ubud is surrounded by lush green jungles hiding some magnificent waterfalls. On this walking tour, you'll have the chance to take a refreshing dip at Tibumana Waterfall, discover the hidden Tukad Cepung Waterfall, and take in the amazing views at Tegenungan Waterfall. Just remember to pack the insect repellant!
Where to Stay in Ubud
Most people stay in the heart of Ubud, close to restaurants and shops, but we think that if you stay just 1km outside of the main town center, you'll experience a whole other side of Ubud.

We fell in love with the beautiful eco-boutique hotel Bambu Indah and would highly recommend it as a place to stay, or at the very least, a place to stop by for dinner. The resort combines the best of Balinese antique architecture and design, with modern and sustainable practices in a luxury environment.
They also serve the best traditional cuisine available in Bali made with homegrown ingredients and unique recipes!
Other accommodation options in Ubud include

Prashanti Yoga Retreat and Eco-Hotel

. Located just ten minutes from downtown Ubud on foot. The hotel is built from natural sustainable bamboo and rooms are cooled with strategically placed fans.
If you prefer something a little more simple but equally comfortable then Suka's House B&B is a perfect choice. It's located right in the heart of Ubud but is still quiet enough to get a good rest. Enjoy the garden and the swimming pool!
Lombok/Gili Islands – 3 days
From Ubud, make your way to Lombok. With pristine beaches, majestic mountains, stunning volcanoes, and rich marine life, it's the perfect stop to take a breather on your 2 week Indonesia itinerary.
Here you have a choice of spending a few days relaxing on Gili Islands or exploring the lesser-known and quieter Kuta, Lombok area.
While Gili Islands tend to be a more popular choice for travelers, we recommend escaping the crowds and enjoying the peace and quiet of Southern Lombok instead.
If you are staying in Kuta, hire a scooter and explore the area and the nearby beaches at your own pace. There are dozens of beaches.
If you have more time, you can take a 3Day/2Night trip to hike Mt Rinjani. The trips can be organized from Kuta, Lombok and offer a unique experience suitable for any outdoor adventure lover.
Top Lombok Attractions
Take a Bike Tour with a Difference
There aren't many city bike tours where you have to take your bike on a boat! But this 6-Hour City and Countryside Biking Tour will take you to some remote spots that require that extra mode of transport! The tour kicks off with Lombok's city sights before exploring village life, taking in a 100 meter (329 feet) high hanging bridge, a traditional boat ride, temples and spectacular views!
Camp on the Crater Rim of Mount Rinjani
How about a bit of wild camping with a Mount Rinjani 2-Day Trek to Senaru Crater Rim? The trek includes all accommodation, equipment, food and water, entrance fees, waterfall tour, insurance AND a certificate (upon request) as a keepsake for your experience!
Gili Trawangan, Air & Meno Island: Snorkelling Day Trip
In Lombok, the underwater scenery is just as impressive as on land. Take a full-day snorkelling trip to the Gili Islands and marvel at the rich marine life including sea turtles, clownfish, surgeonfish, sunburst butterflyfish and colourful corals. The good thing is that should you book and the weather not be in your favour, you can cancel up to 24 hours in advance with a full refund.
Where to Stay in Lombok
If you opt to spend your time in Gili Islands, consider staying at the following:
Gili Eco Villas,

a beachfront getaway powered by solar energy, featuring furnishings made from recycled teak wood. As the name suggests, this place is all about eco-friendliness and relaxing villas.

The gorgeous location of Trawangan brings the shoreline of the beach and the fresh sea air to your doorstep

– quite literally! The classic teak wood rooms are gorgeously decorated using local products and embrace the sea views.
Those skipping Gili Islands may want to stay at the Rinjani Beach Eco Resort, located in Northwest Lombok. Here you can enjoy the charm of living in an authentic bamboo bungalow with stunning views of the Gili Islands and the volcano in Bali.
Lombok Eco Homes

– choose from a bamboo villa or bungalow and experience the wild beauty of south Lombok. The accommodation is made with sustainable natural materials, is solar-powered, and has water and waste recycling. The bungalow sleeps up to 3 people, overlooks two amazing beaches and even has its own rooftop terrace. The villa has two-levels, sleeps 6, with an outdoor terrace, and a stone oven.

Ila Homestay

– Perfect for an overnight or two, the Ila Homestay is run by a husband and wife team. It located close to the Rinjani National Park and a few minutes walk to a traditional village.
Flores/Komodo National Park – 2-3 days
Fly to Flores, into Labuan Bajo, it's not only the largest airport on Flores but it's also where the boats depart for Komodo National Park, where you'll definitely want to visit for world sights and a chance to see the mythical Komodo dragons.
If you are an experienced diver, consider joining a Liveaboard in Komodo National Park for an opportunity to experience some fantastic dive sites and a chance to dive with oceanic manta rays, sharks, turtles and an abundance of other marine life.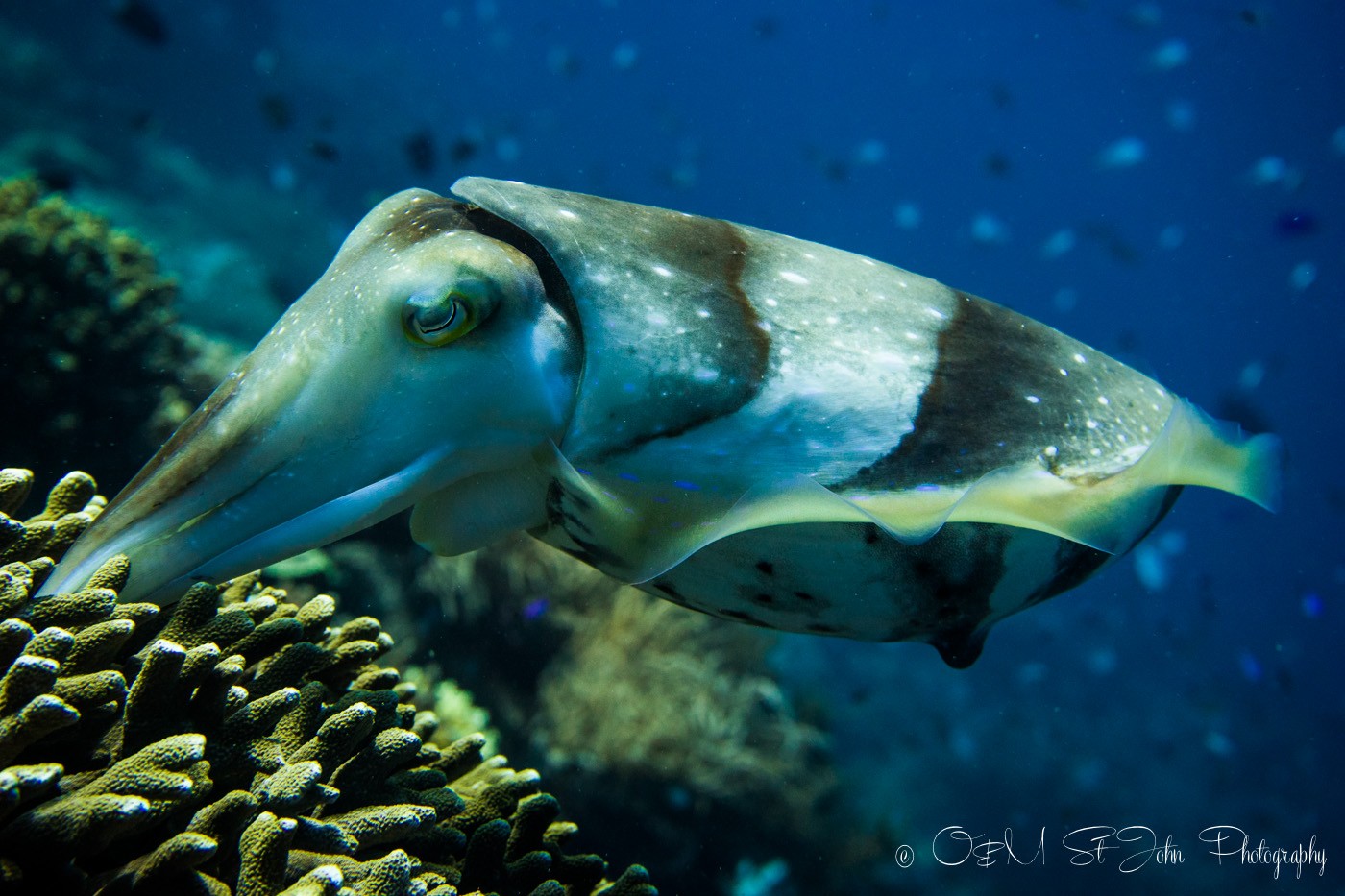 If you don't have your diving certification or are still new to diving, consider doing a day-trip to the Komodo Islands instead. You'll get a chance to see some amazing marine life and can choose to dive or snorkel, PLUS, you'll be able to get up close and personal with the Komodo Dragons too.
If you have more time, go beyond Labuan Bajo! There are also hot springs, volcanoes and crater lakes waiting to be explored in the area.
READ NEXT: 7 BEST DIVE SPOTS TO SCUBA DIVE IN INDONESIA
Other Things to do in Flores Indonesia
Explore Batu Cermin Cave
Batu Cermin means 'mirror rock' in Indonesian and it's easy to see why! Bathed in sunlight which bounces off the slick rock, the cave becomes the stage for a spectacular light show. The rock formation is located near Labuan Bajo and offers some amazing panoramic views over Flores and the nearby islands.
Visit Bajawa
Bajawa is a hillside town in Flores, made popular by its rich vegetation and impressive volcanoes. Hike one of the active volcanoes in the region or enjoy the natural springs at Soa. There are plenty of local guides who will be able to organise a tour of the local area taking in all the best sights.
Take a Padar Island Hike
Padar Island is the third-largest within the Komodo National Park. It has a number of beautiful short treks offering some excellent photographic opportunities from the viewpoints, especially at sunrise and sunset.
Where to stay in Flores
There are lots of new developments in Labuan Bajo, so the hotel scene is getting more and more interesting every year. Bajo Komodo Eco Lodge is a great option for those looking an environmentally friendly stay.
BajoKomodo Eco Lodge

uses solar power to heat the water in their buildings and features an extensive rainwater storage system. Their property has a restaurant on-site and offers 12 air-conditioned rooms filled with all the essentials to ensure an enjoyable stay.
Plataran Komodo Beach Resort

– Just a one minute meander from Waecicu Beach, this hotel offers amazing sea views, a tropical garden, an on-site restaurant, and an outdoor pool if you get sick of the beach…unlikely!

Manulalu B&B

– the best bit about this brand new B&B is the spectacular mountain views as you enjoy your breakfast. The rooms are spacious with huge, comfy beds and more of those mountain views from your own patio terrace.
READ NEXT: DIVING IN KOMODO NATIONAL PARK: PROS AND CONS OF A DAY TRIP VS A LIVEABOARD
With only 2 weeks to spare, that's about all you'll be able to cover during your stay in Indonesia. It's a jam-packed itinerary but is one that allows you to see the majority of Indonesia's main sights and attractions.
If You Have More Time…
If you have more time, consider yourself lucky. You have the luxury of slowing down your travel and being able to see more and do more at each one of these stops. Here are a few suggestions on how to extend your trip:
In Yogyakarta, give yourself an extra day to wander around the city
It's a great place to pick up some souvenirs, try street food, come across a random street market, or strike up a conversation with a local "taxi" driver. Despite being one of the hot spots in Java, the city is not yet crowded with westerners, so there is space for you to meander and simply watch the locals go about their daily life.
Stop in Solo en route from Yogyakarta to Malang
It'll break up your train journey and allow you to experience the beauty of this highly underrated town in the highlands and visit some tea plantations and temples that lie outside of it.
Check out the backstreet kampungs (neighbourhoods), the kraton (walled city palace), wander through the traditional markets, or visit the Museum Batik Danar Hadi.
Give yourself a few extra days in Malang
…
…to explore the town. Check out Malang's night market, walk around the beautiful Dutch colonial-style neighbourhood or get out of town and visit one of Malang's nearby Balekambang Beaches.
Spend extra time in Bali….
… exploring past Ubud and the party central Kuta. Visit the Bedugal Waterfalls in North Bali, soak in the Banjar hot springs, scuba-dive the Liberty Ship Wreck, or trek to the top of an active volcano Mount Batur or take a guided Mount Batur Sunrise Hike and Hidden Waterfall Tour. It's an early start at 1:30 am, but well worth it! The 10-hour tour takes you from your hotel to the volcano to begin a 1.5-hour trek to the summit just in time for sunrise. You'll then have a spot of breakfast before heading to the hidden waterfall of Kanto where you can have a refreshing swim.
If you're more of a foodie than a hiker, then you can have an authentic Balinese Cooking Class. The half-day tour and activity takes you to the local market to shop for your fresh, organic ingredients, before a visit to a rice plantation, and then onto the village of Laplapan for your cookery lesson.
Climb Mt Rinjani in Lombok
We planned to do this trek right after climbing Ijen Crater and Mr Bromo, but were too exhausted from the other treks to embark on a 2 -day Mount Rinjani adventure, but we heard it's an amazing experience.
Go even further!
Visit Sumatra for a chance to come face to face with the Sumatran Orangutans and other wildlife, dive in Raja Ampat, renowned as one of the top 5 dive sites in the world, or explore the land of the indigenous tribes of Baliem Valley in Papua.
Book Ahead
If your holiday is limited to just 2 weeks, we recommend booking all accommodation and transportation ahead of time to save the hassle of doing it on the road. Transportation options in Indonesia are plentiful with trains, busses, and private shuttles offering plenty of overland options. To compare prices and routes, we recommend using BookAway.com to find the best options for each leg of your journey!
READY TO EXPLORE?
Have a question in preparation for your Indo trip? Leave us a comment below and we'll do our best to give you some advice.